Chipotle Chicken Cups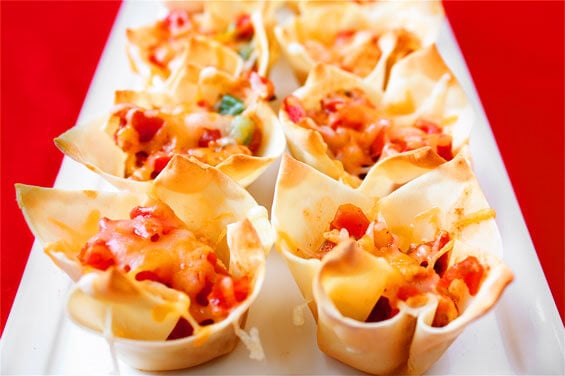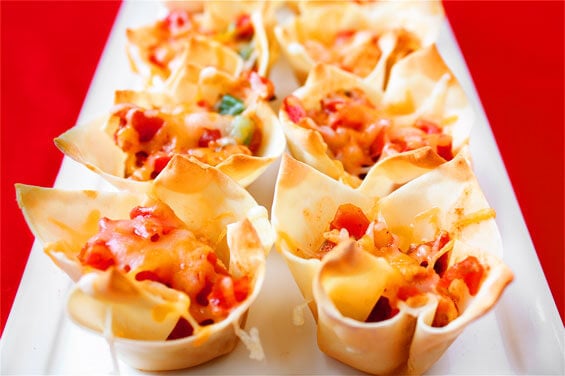 As much as I love creativity in the kitchen, and have no fear about testing out brand new recipes on a crowd (for better and worse!), there are days where I'm all about going with something tried and true.  :)  And when I found myself in need of a quick appetizer this weekend, happily reverted to this recipe.  It's been my appetizer "default" for many years, and is always a crowd-pleaser.  Truly!  I've never thrown or been to a party where each of these did not disappear!!
So if you're looking for classy, charming presentation with big flavor and minimal prep — these chipotle chicken cups are for you!  The original recipe was actually for chipotle shrimp cups, which I have made many times.  But I, and others who chose to weigh in, always thought that the other ingredients always overpowered the shrimp.  Didn't seem worth it, so chicken it is.  :)  And while the original called for specifically chipotle-flavored salsa, I often just use whatever salsa is on hand and then add in a little chipotle powder.  Love the subtle smoky-ness that it adds!
So break out the mini-muffin pan and give these a try!!  Would love to hear what comments you receive on them.  :)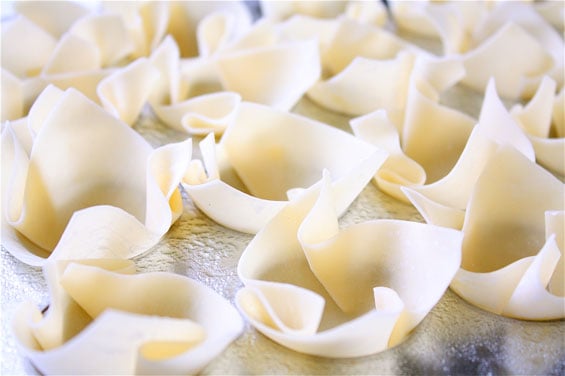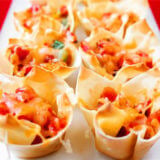 Chipotle Chicken Cups
This Chipotle Chicken Cups Recipe is a HUGE crowd favorite and will fly off the table at record speed. Super simple to make! Detailed photos included.
Ingredients:
•24 wonton wrappers
•1 cup shredded cheddar-Jack cheese (or other favorite cheese)
•1 cup cooked chicken, shredded or small-diced
•1/2 cup roasted red bell peppers, diced (from the jar works well!)
•1 cup favorite salsa
•1/2 tsp. chipotle powder
•1/2 cup chopped green onions
Directions:
Preheat oven to 350F degrees.
Fit one wonton wrapper into each of 24 mini muffin cups coated with cooking spray, pressing the wrappers carefully but firmly into sides of cups. Bake at 350º for 7 minutes or until lightly browned. Keep wontons in muffin cups.
Combine remaining ingredients in a medium-sized bowl. If it's fairly juicy (depending on your salsa), it's helpful to drain out some of the liquid before moving on.
Then add a pinch (about 1/2 Tbsp.) of cheese into each wonton cup, followed by about 1 Tbsp. of the chicken mixture. Then top each wonton with another pinch of cheese. Bake at 350º for 6 minutes or until cheese melts. Remove from muffin cups. Serve immediately.
Ali's Tip:
These little wonton "cups" could be the inspiration for about a zillion other ingredient combinations!  Other fun fillings might be spinach+artichoke dip, taco fillings, brie+jam, tuna or chicken salad, hummus, etc., etc….  The possiblities are endless!  :)
If you make this recipe, be sure to snap a photo and hashtag it #gimmesomeoven. I'd love to see what you cook!