Coconut Water Iced Coffee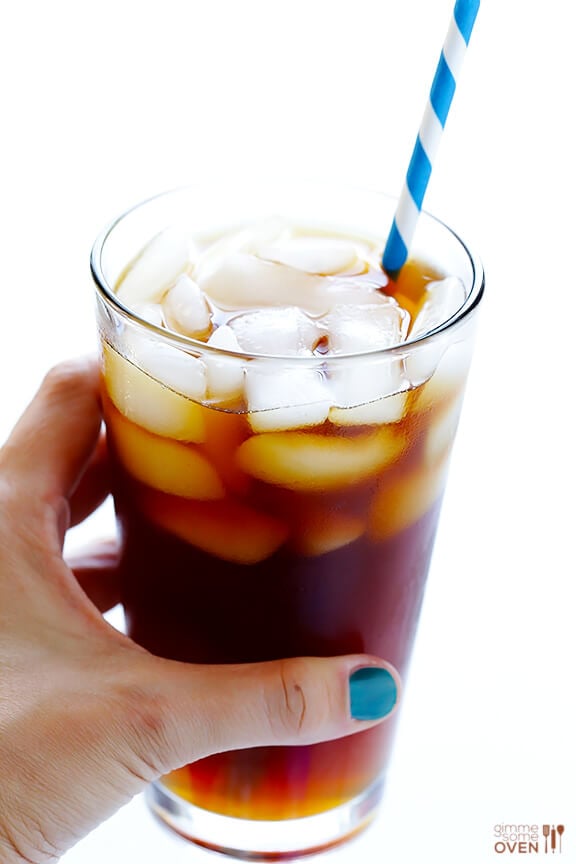 Tomorrow marks my 31 1/3 birthday.  Par-tay!!!
(What?  You don't celebrate 1/3 birthdays?  You must.)
Ok ok, I usually don't either.  But I was checking in the other day with the list I made of 31 Things I want to do at age 31, and realized that I'm already 4 months in.  Which means that it's already September (what?!), which means that my summer of fun and sun and crazy adventures is drawing to a close, which means that items like #19 on my list had better happen stat, along with the other remaining items that I want to have the satisfaction of accomplishing (and crossing off).
Speaking of, are you a list person??  Do you like to make "life" lists?  Or annual lists?  Or daily lists?  Or grocery lists?
I am definitely a through-and-through list LOVER.  Evernote and stickies are my friend, and definitely reel in the natural scatterbrained-multitasking-ness of my mind and help me focus on making the things that are important to me.  This is especially true when it comes to planning out my everyday life, which happens at my dining room table every morning.  I've mentioned on here that I'm totally not a natural morning.  But taking time to sit in the stillness, and reflect, and intentionally design my day is one of my favorite ways to begin the day.  So I have found that the key to helping myself wake up and get things moving is a strong cup of homemade coffee.  And my favorite version as of late?
Coconut water iced coffee.
Oh yes.  It's a thing.  And it will rock your mornings.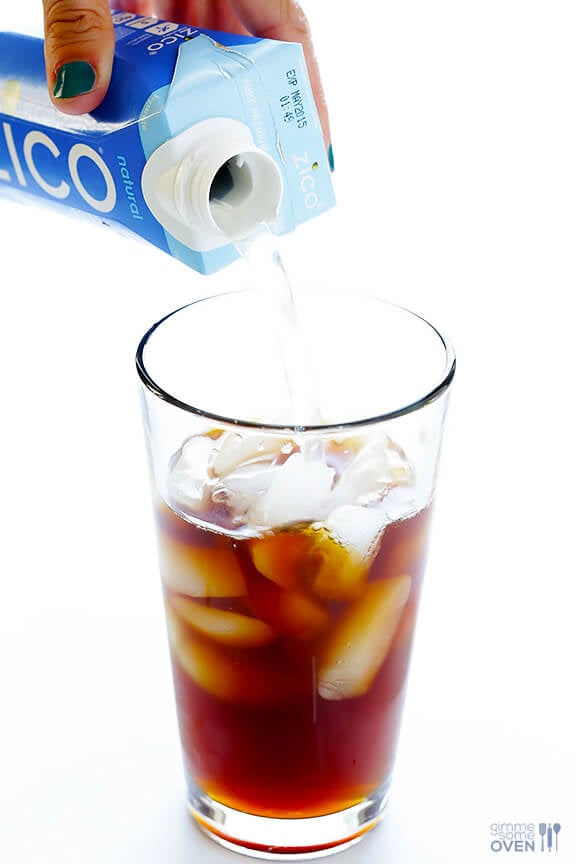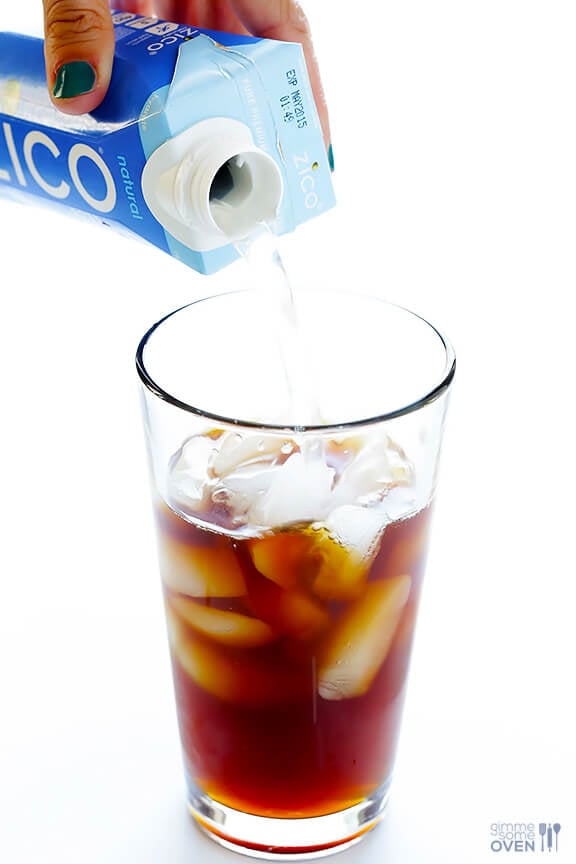 Ok, but before we get to the coffee, back to the lists.
When I designed my 31 Things list, I really wanted it to be a good mix of things in my life.  I wanted a few challenges.  I wanted to focus on some things I kept procrastinating.  I wanted things that were realistic and do-able.  And more than anything, I just wanted it to add some intentional fun to my year!  (All of which I recommend if you create an annual or life list for yourself — variety is key!)
For anyone interested, here's my 1st-semester progress report of things completed and in-progress:
Completed "Things"
#5: Conquer gluten-free cinnamon rolls: recipe coming on the blog soon
#6: Sponsor a child in another country: ended up sponsoring a super cool elderly lady named Josefa in El Salvador through Unbound
#8: Take a nap at least once a week: this has totally been happening at least once a week, especially as I have been learning the joys of the 30-minute nap (annnnd the 2-hour nap)
#14: Tap into my inner Julie Andrews: ridiculously happily done
#21: Conquer Quickbooks: not fun, but I at least have learned the basics now
#23: Teach myself how to make cold brew coffee: done, which led to today's recipe!
#28: Paint my nails at least once a month: much to my mother's delight, this is happening, even if they only last for a day or two
I've-At-Least-Started-Them "Things"
#1: Buy 31 stamps and send 31 cards: stamps and half of the cards are purchased, but I need to start writing and sending!
#2: Learn how to use a hair wand: bought one awhile back, and it was the wrong size (#hairfail), so I need to get the correct size
#3: Decorate my bedroom: West Elm just opened in KC, and I found like 500 things I wanted (next step: narrow that list down to about 5)
#12: Read more essays by Marilynne Robinson: Started!  But breaking news — she's releasing a new sequel  (which I have already pre-ordered!) to my favorite book in October.  Essays will most certainly get interrupted to read this book the day it arrives.
#17: Finally watch "Sherlock": I'm one season in, and (don't shoot me) struggling.  I love Benedict, but am struggling to find time to watch the long episodes in one sitting.  Waiting for the cold winter months to finish this one.
#19: Ride a roller coaster: Coming soon.
#24: Read through the new testament: I've been reading through Matthew with a friend this month, slowly and intentionally, and really enjoying it.
#26: Spend more time with my grandma: Since I don't get to see her often, we've been talking more over the phone, which has been very special.  I really like her.
#31: Write a cookbook: More coming on the one soon (eee!).
You can read the other items on my list here.  But 4 months in, I'm feeling good about things and am looking forward to getting "cracking" on some of the other items in the months to come.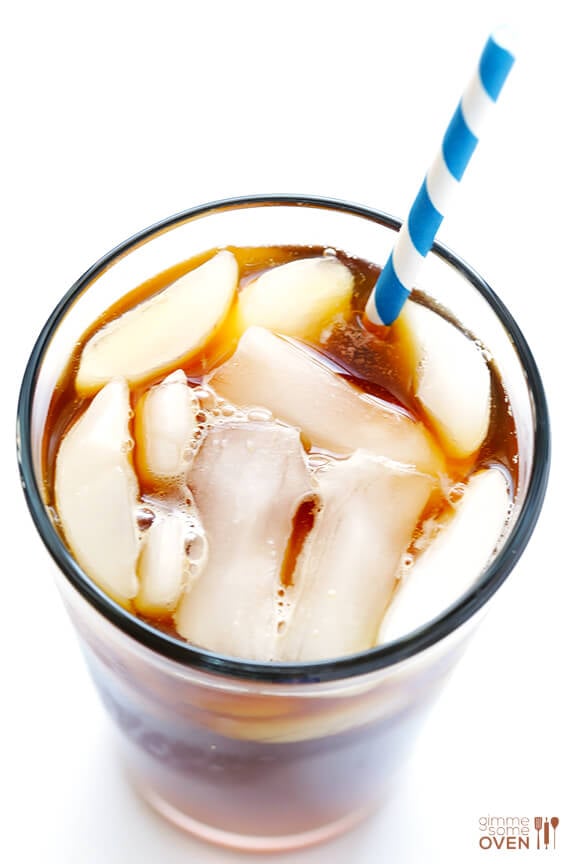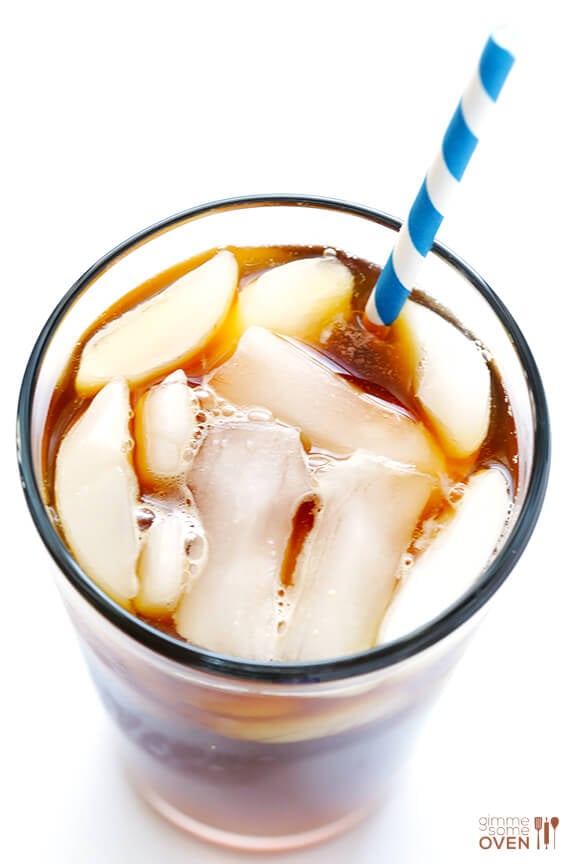 Speaking of "getting cracking" on things, I'm really excited that this post is in partnership with my favorite brand of coconut water — ZICO.  The kind people at ZICO emailed this summer and asked if I liked coconut water and if I might be interested in developing a "life list" to share as part of their campaign to "crack life open".
Um, do I???  And, would I???
I have to admit that I have actually been a bit picky in the world of coconut water over the past few years as it has increased in popularity.  So many of the brands I tried either tasted a little too metallic, or too sweet, or not flavorful enough.  But the first time I tried ZICO, I knew it was a match made in coconut water heaven.  It tastes so good!  They actually have all sorts of other yummy flavors, but I judge a coconut water by their natural flavor, and ZICO is hands-down my favorite.
I usually drink it "straight" on its own before and after working out, since coconut water is such a natural hydrator and is filled with electrolytes and all of that good stuff.  But a few weeks ago when I was making my favorite cold brew coffee, a little lightbulb went off in my head — why not try combining the two and making a coconut water iced coffee??
The result?  Amazing.
Oh, and it's super simple.  All you basically need are 2 ingredients to make this coconut water iced coffee:
Coconut water + coffee!!!
Actually, let's talk about the coffee part for a second.  There are all sorts of ways that you can go about making the coffee, but bottom line, you need to brew some sort of coffee concentrate.  I found it easiest to make a cold brew coffee concentrate, either using coconut water or tap water as the liquid for the concentrate, and then mix it with coconut water in a 1:2 or 1:3 concentrate/water ratio once the concentrate has been strained.  OR, you can also brew a really strong concentrate the hot coffee way, either with french press or pour-over or another method you like, and then combine that with ice and coconut water afterwards.
The important thing is just figuring out for yourself (everyone will be different) how much coconut water you'd like in the coffee.  If you make the concentrate with coconut water and combine it with coconut water for drinking, that will obviously be quite a bit of coconut water with its naturally sweet flavor.  If you like sweet coffee, this is an awesome alternative to using other sweeteners, and your coffee will be full of electrolytes and all of that good stuff.  If you don't like much sweetener in your coffee, I recommend making a normal concentrate with tap water, and then mixing coconut water in at the end.  This is how I like it.
As always, the quality of your coffee beans will also make a big difference in the flavor of your coffee.  So buy some good ones, grind them just before you brew the concentrate, and be sure to read my tutorial for cold brew coffee if you decide to go that route with the concentrate.
But however you make it, I think you're going to love it!
It's the best of the coconut water and coffee worlds together, which I call a morning drink win-win.  It's the perfect fuel for list making, list-doing, and (the fun part!) list-checking-off.  I'll cheers to that.
So what's on YOUR Life List right now?  Any fun things you want to do this fall?  If so, share them with @ZICOCoconut on Instagram, Twitter, Facebook (@ZICO), and hashtag #cracklifeopen and you may be in for a special treat.  And if you give this coconut water iced coffee a try, hashtag #gimmesomeoven so that I can see them.  (And yes, cheers to you as well with my iced coffee.)
Go get 'em, tiger!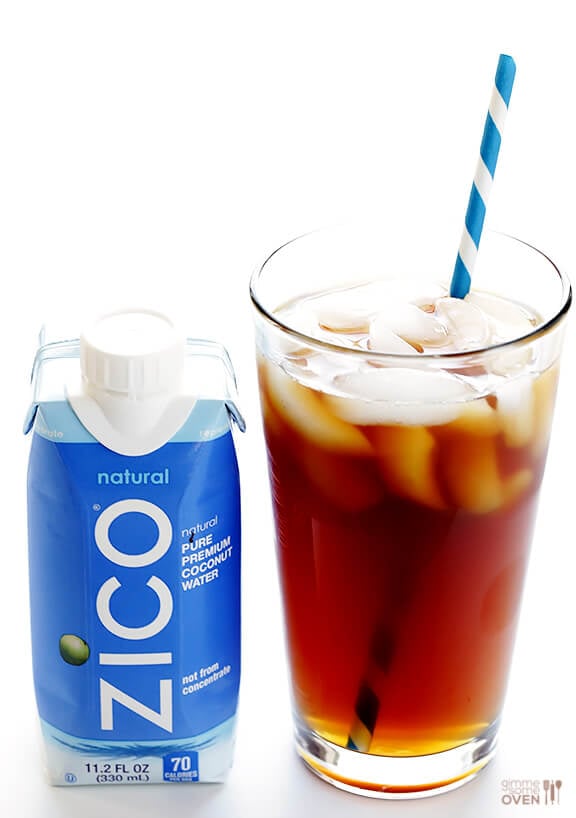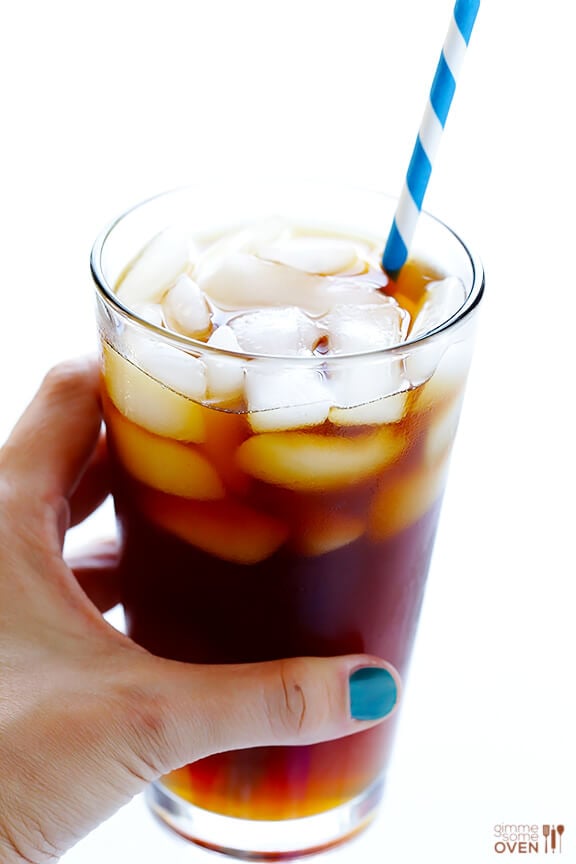 Coconut Water Iced Coffee
This coconut water iced coffee recipe is easy to make, and naturally sweetened with the delicious flavor (and hydrating benefits) of coconut water. It is also naturally vegan and gluten-free.
Ingredients:
Directions:
Add coconut water and coffee concentrate together in a glass with ice.  Stir to combine.  Add more/less of either ingredient if needed until you reach your desired flavor ratio.  Drink cold.

All images and text ©

If you make this recipe, be sure to snap a photo and hashtag it #gimmesomeoven. I'd love to see what you cook!
This is a sponsored post in partnership with ZICO Pure Premium Coconut Water.  I am partnering with their "crack life open" campaign, but all opinions are my own as always.  Thanks for supporting the brands which help make this site possible!