Costa Pacífico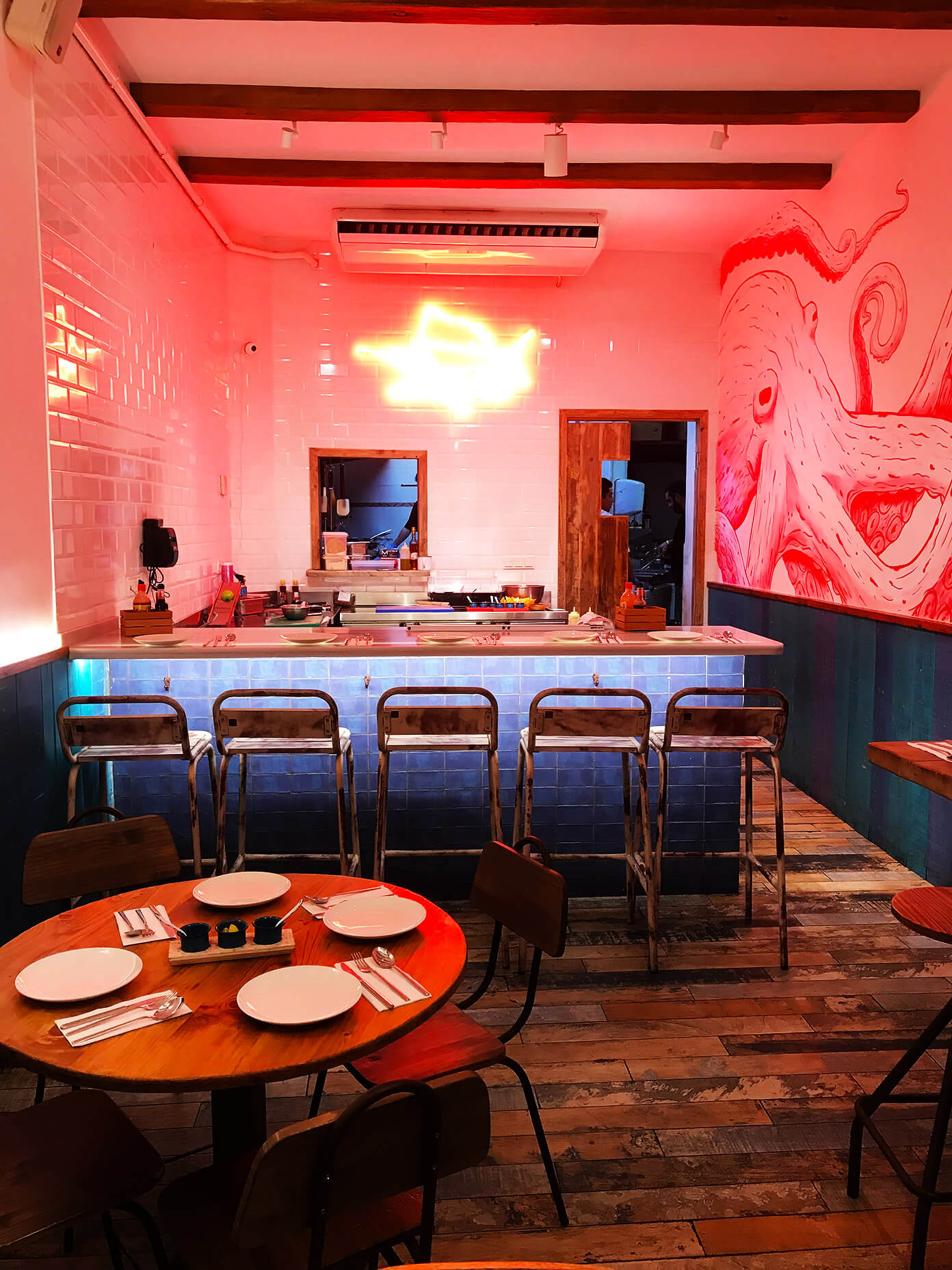 Costa Pacífico
What It Is: 
Fresh, authentic, and ultra-delicious Mexican seafood.
Where It's Located:
El Born | Google Map
Why We Love It: 
We randomly happened into this place one day when we saw a sign for "Mexican ceviche" outside. And we were blown away when our food arrived. It was fantastic. Everything was super-fresh, full of big flavors, and their mediodía menus is one of our favorites in the city. If you need a break from tapas and are craving some Mexican food, it won't let you down.
Menu Recommendations:
Anything on their mediodía menu, especially their guacamole and tostadas.
Any ceviches, you can't go wrong!
Other Tips:
They do charge extra for sitting out in the patio, so heads up.
Check out our downloadable travel guide map for other recommendations nearby!
Contact:
Website | Facebook | Instagram | TripAdvisor | t: +34 932 69 11 80
For More Barcelona Travel Recommendations…
Check out our Gimme Some Barcelona Travel Guide, which includes a constantly-updated list of our best recommendations on where to stay, what to do, and where to eat in Barcelona. Plus, we've also shared a bunch of our best Barcelona-specific travel tips, so that you can navigate the city like a local.
Also, feel free to download our Gimme Some Barcelona Google Map, which includes all of the recommendations listed in our travel guide.