Creme Brulee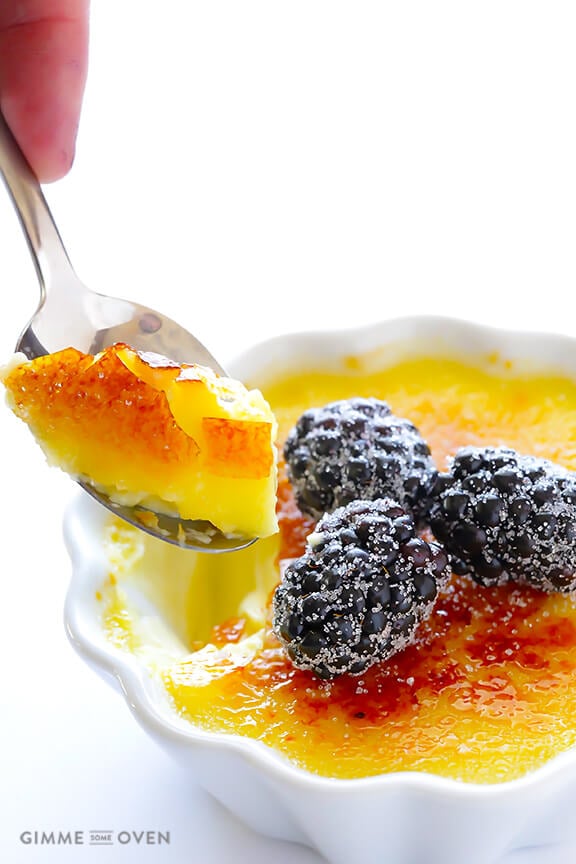 Happy Valentine's Day, friends!!
For anyone out there looking for a last-minute dessert, I just realized that I totally spaced out sharing this recipe for you this week.  It is one that I actually shared on the KitchenAid blog last summer, and would be just delightful for your Valentine's Day, or any ol' day you feel like a rich and decadent dessert.  It also involves quite literally playing with fire, which I seem to enjoy a bit too much.  That's right, break out the blow torch, because we're talking about creme brulee!!  (Or make that crème brûlée if you want to break out all of the proper French characters.)
I used to be uber intimidated by this classic dessert, assuming that anything involving an epic caramelized crust and rich creamy filling would involve all sorts of complicated cooking techniques.  But as it turns out, creme brulee is actually surprisingly simple to make.  And this delicious recipe, kicked up a notch with vanilla beans, is sure to be a winner when you share it with those you love.
Plus, let's be real, that blow torch is flat out fun.
Let's do this!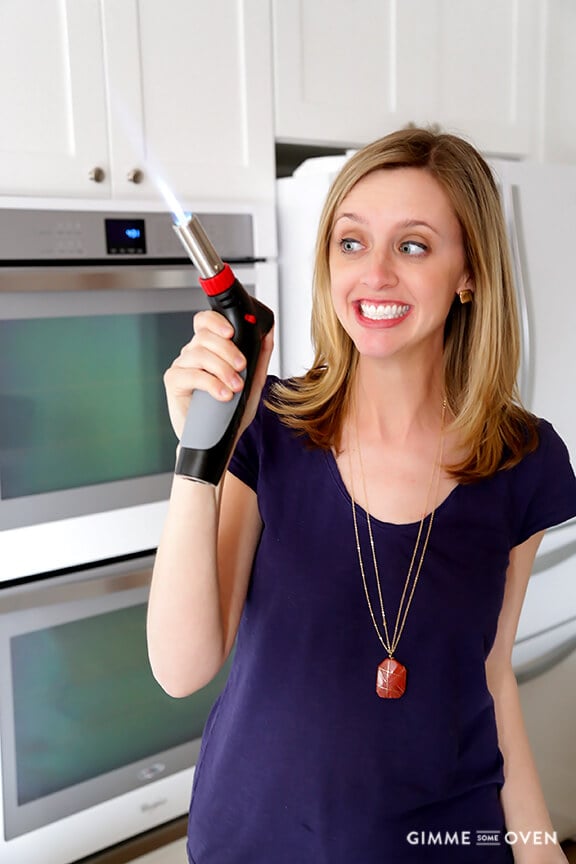 First, get that blow torch ready.  (Mwahaha.)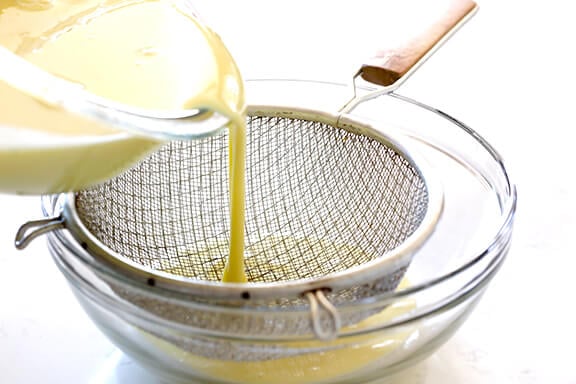 …and then put it to deliciously good use.  :)
You can find my Vanilla Bean Creme Brulee recipe here on the Kitchenthusiast Blog from KitchenAid.  Be sure to check out the other delicious recipes featured on their site as well — there are so many.  Enjoy!
This post was sponsored by KitchenAid.  All opinions are my own as always.  Thanks for supporting the brands which help make this site possible!