Pumpkin Honey Brightening Face Mask
This post may contain affiliate links. Please read my disclosure policy.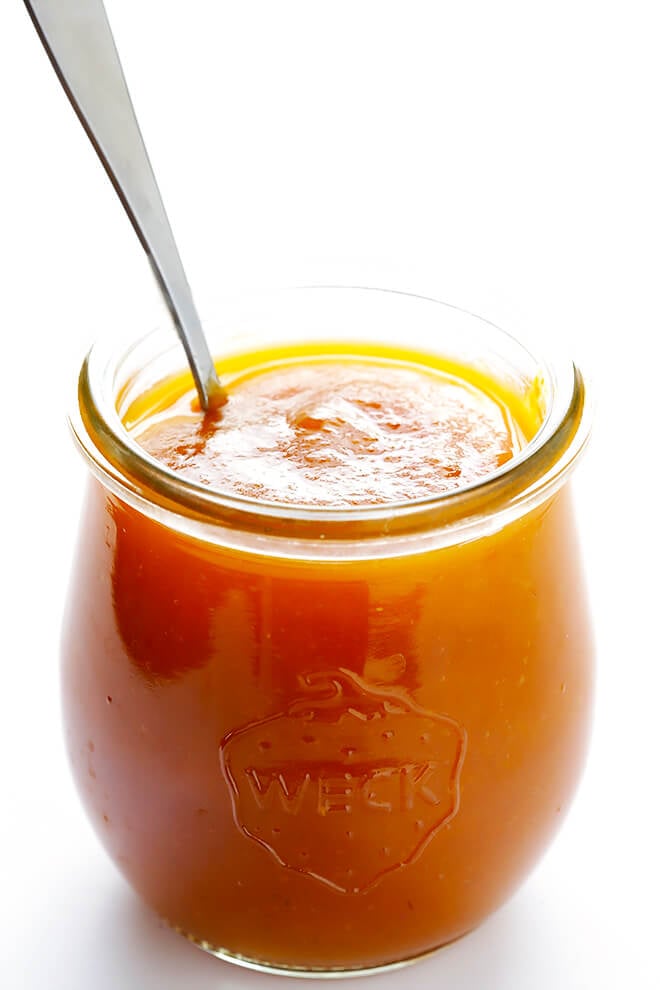 With Thanksgiving just around the corner, I'm guessing that many of you bakers out there just miiiight have some leftover pumpkin puree hangin' out in the fridge sometime this month. You know, maybe after making a delicious pumpkin roll, or pumpkin cake, or bourbon pumpkin pie or something? (<– I don't know, just some ideas. ?)
If that happens to be the case, or if you just happen to be interested in some ultra-easy, ultra-affordable, ultra-natural DIY "brightening" skincare, then do I have a delicious new "recipe" for you.
It's this Pumpkin Honey Brightening Face Mask!
The inspiration for this one actually came from a pumpkin face mask that I picked up from Amazon earlier this fall. A friend had recommended it, and I instantly fell in love with how it made my skin feel and how fresh and glowy it felt afterwards. But the more I used it, the more I wondered if I could whip up something similar with all of the pumpkin surplus in my kitchen myself. So I checked out the label, and did a little extra research into skin-brightening ingredients online. And as it turns out, many of the most-recommended ingredients were already in my kitchen!
So over the past few weeks, I've been experimenting with various all-natural face masks with that leftover pumpkin puree. And the simplest formula has turned out to be my favorite. It makes my skin feel great, it only takes a minute or so to whip up, and — best of all — it only calls for three easy ingredients!
Pumpkin, honey, and…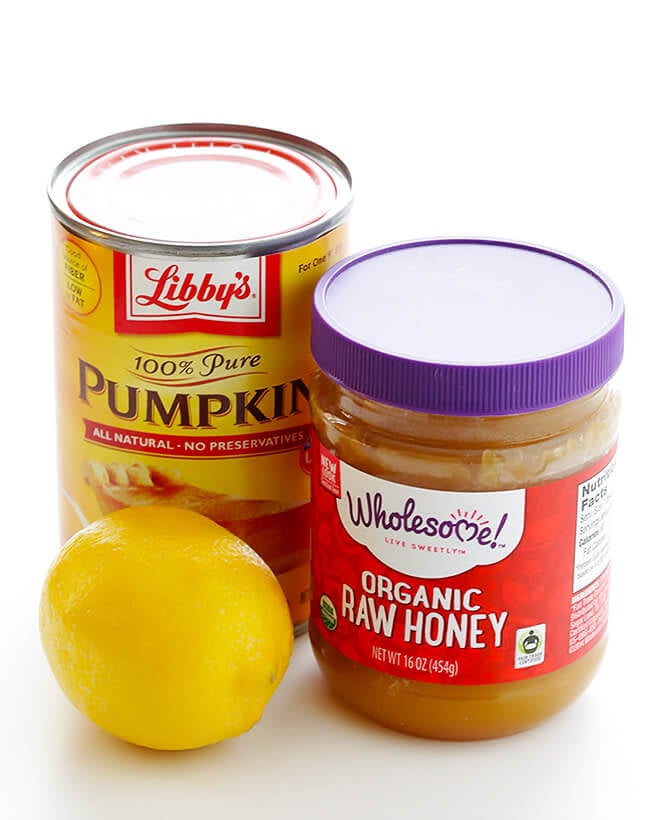 …that's right, a juicy ripe lemon.
(See, I'm guessing you might already have these ingredients in your kitchen too!)  ?
Alright though, let's back up and talk about all three of these for a second and why they make this face mask so yummy.
First, the honey. You're welcome to make this face mask with regular honey. But if you can, I strongly recommend paying a little extra for a jar of raw honey. (You can buy it at most grocery stores nowadays, online, or I purchased this one at Target.)  Raw honey is thicker than regular honey, and research I've read says that it's all sorts of good for your skin. It's naturally antibacterial (good for acne prevention), it's chock-full of antioxidents (good for aging), and it naturally contains gluconic acid (a mild alpha-hydroxy acid that can increase cell turnover and help brighten the complexion, even out skin tone, and lighten scars and age spots a bit). I mostly love it, though, because it's a great moisturizer. I often use it as a face wash or mask just by itself. Raw honey for the win!
Second, let's talk about the pumpkin puree. In addition to being absolutely delicious to eat, skin researchers say that pumpkin is extra-delicious for skin as well. It's also packed with AHAs, to help brighten skin. Plus, it's full of vitamins A and C, which can boost collagen production and are popular with anti-aging lines.
Third, fresh lemon juice! Definitely experiment with this ingredient and evaluate whether it feels good on your skin (it can irritate some). But I love it because it's a natural skin lightener (great for my age spots), it's also naturally antibacterial, and the citric acid in there is a natural exfoliant and "skin peel" that can help remove the top layer of dead skin cells. Who knew?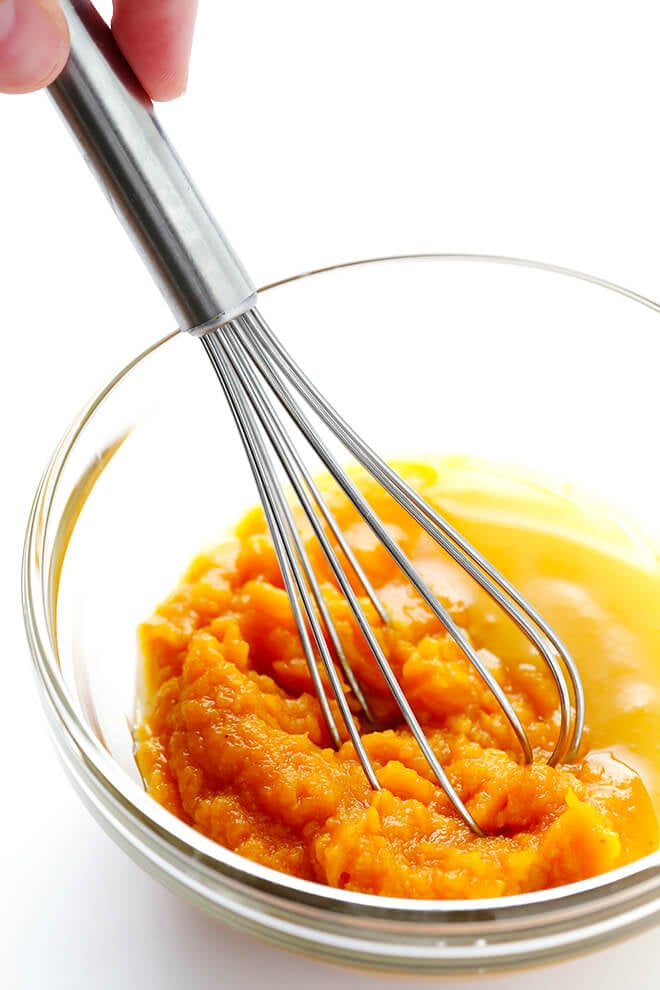 To make the face mask, simply whisk all three ingredients together. (<– I recommend just making a single batch, or you can make a double or triple batch and refrigerate the leftovers for up to a few days.)  Then spread it in an even layer all over your face and let it sit for about 10-15 minutes, and rinse off with cold water. Repeat about once a week, or whenever you'd like.
I'm a total fan of it, and love how refreshed and soft and glowy it makes my skin look afterwards. And as a baker, of course, gotta say that I love all of that sweet pumpkin-y flavor. Perfect for fall, or anytime you have some leftover pumpkin around, or just want to freshen up your skin with an all-natural mask.
Enjoy, friends!
---
Pumpkin Honey Brightening Face Mask
Ingredients:
Directions:
Whisk all ingredients together in a small bowl until combined.
Use your fingers or a makeup brush to spread the face mask in an even layer all over your face (avoiding your eyes). Wait for 5-10 minutes, then rinse it off.
Refrigerate in a sealed container (this was the jar I used) for up to 1 week.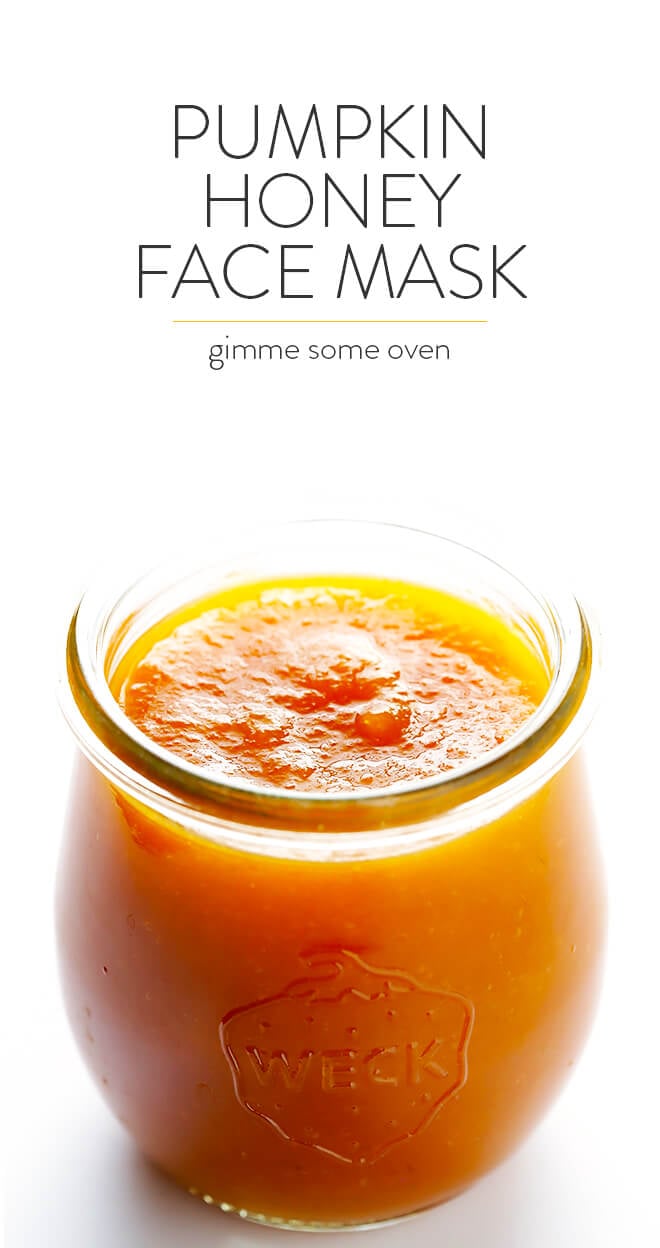 This post contains affiliate links. Also, I'm a food blogger and not a doctor, so I make no legal claims about the health benefits of my DIY beauty recipes! Just passing on any research that I've read online and what I've experienced. :)