Easy Lemon Cookies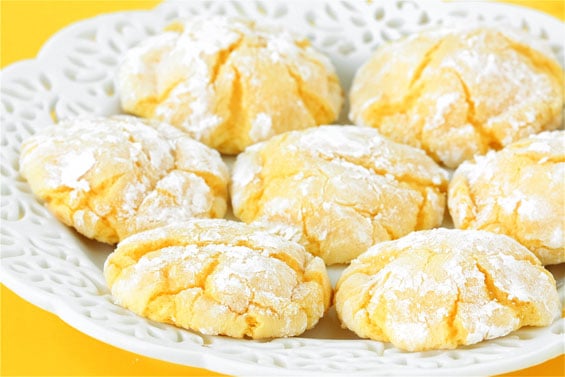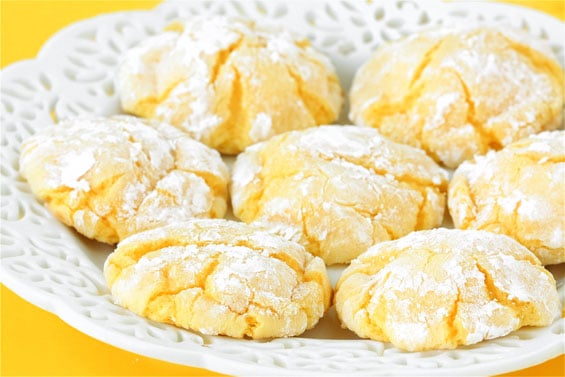 I have to confess…
As much as I love making homemade cookies entirely from scratch (which is what I do about 95% of the time), on occasion I still seriously enjoy a good cake-mix cookie.  I know…judge away…  :)  But hey – they're simple, wonderfully fluffy, and can be mixed up in just three minutes.  Definitely a nice back-up dessert, especially when you're short on time!
One of my favorites, that is also most requested from friends, are these simple lemon cookies.  They're made with a basic cake mix recipe, but kicked up a notch with some fresh lemon juice and peel – yum.  Feel free to roll them in sugar, glaze them (as explained in the tip below), or just cook and eat them plain.  I guarantee they won't last long.  :)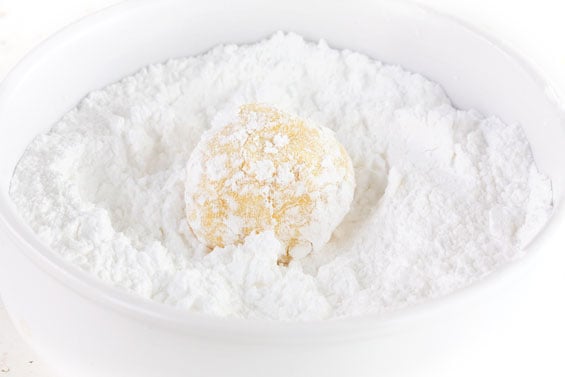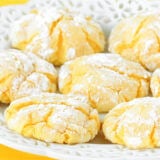 Easy Lemon Cookies
Love the sweet tartness of lemon cookies? You will love this Easy Lemon Cookies recipe! Quick and easy to prepare and delicious to enjoy!
Ingredients:
1 (18.25 oz) package lemon cake mix
2 eggs
1/3 cup vegetable oil
juice of half a lemon (about 1 Tbsp.)
zest of half a lemon (about 1 tsp.)
1/3 cup powdered sugar for decor (optional)
Directions:
Preheat oven to 375 degrees F (190 degrees C).
Pour cake mix into a large bowl. Stir in eggs, oil, lemon juice and zest until well blended. Form dough into small balls (about 1 Tbsp.), and drop into a bowl of confectioners' sugar. Roll them around until they're lightly covered. Once sugared, place on a lightly-greased cookie sheet.
Bake for 6 to 9 minutes in the preheated oven. The bottoms will be light brown, and the insides chewy.
**To get a rounder, fluffier cookie, let the dough refrigerate at least 30 minutes. (You can also prepare the sugared balls of dough on the cookie sheet, and just refrigerate the sheet for about ten minutes for a similar effect.)
If you make this recipe, be sure to snap a photo and hashtag it #gimmesomeoven. I'd love to see what you cook!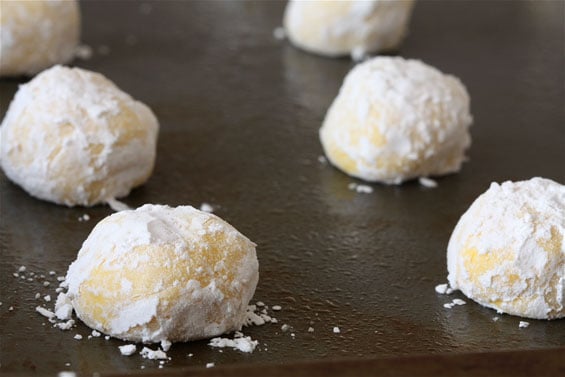 Ali's Tip:
For a fun variation, I've also drizzled these with a lemon glaze (instead of rolling in the powdered sugar).  Just whisk together about 1 Tbsp. lemon juice (or water) with 3/4 cup powdered sugar, and then drizzle it over the cookies after they have come out of the oven.  Let sit for an hour or so for the glaze to firm up.