Easy Lime Chicken
This Easy Lime Chicken recipe is a perfect weeknight dinner with minimal prep, and lots of great flavor!  This post is sponsored by Just BARE Chicken.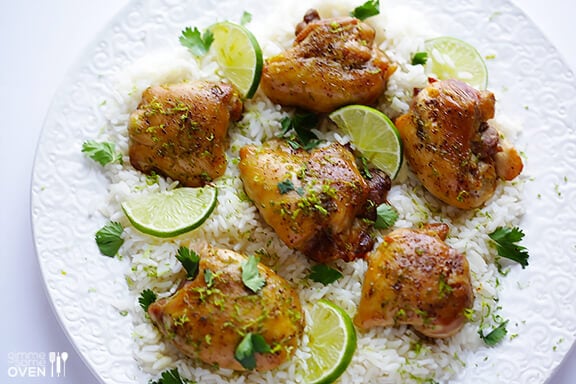 The school year has officially begun!
Granted, I'm not in school, nor do I have kiddos in school.  But for the past 8 years, I have taught music lessons to a handful of kids on Monday evenings.  And boy oh boy, they were overflowing with stories to share this week!  I heard about everything from getting the "cool" 5th grade teacher, to strategies on learning new locker combinations, to singing auditions in front of the entire choir class, to starry-eyed news about a first boyfriend, and on and on.
Somewhere in these lessons, I promise we find time for the music.  But I always get so excited hearing them get so excited about a new school year!  It almost makes me want to relive high school myself.  Almost.  Ok, actually, nope.  Not at all.  :)
But still, now that their school year is off and running, I know from their parents and friends and my art-teacher sister that schedules kick into high gear with homework and after-school activities galore.  So today I'm sharing one of my favorite quick, easy, healthy, and oh-so-tasty dinner recipes — Easy Lime Chicken!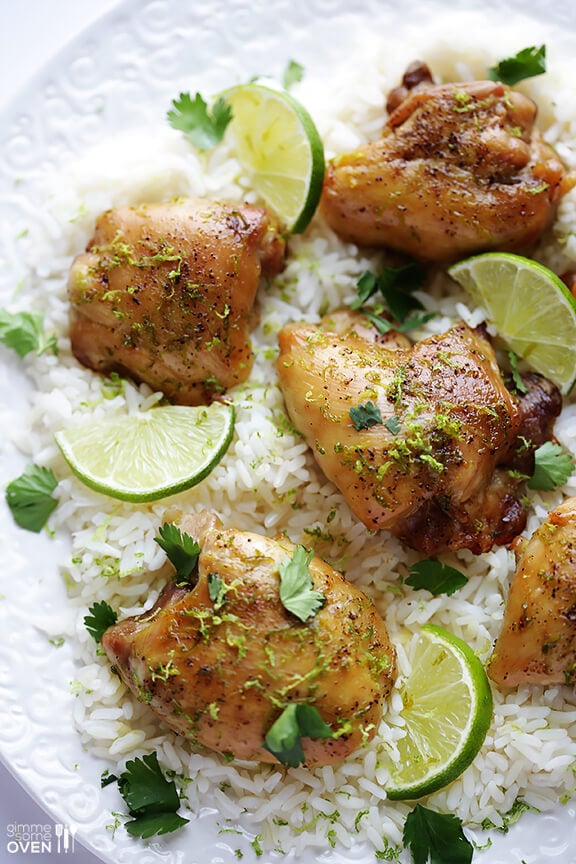 I actually recently was connected with the folks at Just Bare BARE® Chicken, which was awesome since I have purchased and loved their chicken from my local grocery store for years and years!
As you might be able to guess by their name, they are all about keeping things simple in life with their chicken.  They use no added hormones (ever!), no antibiotics, the chickens are vegetable and grain fed, and I recently discovered their trace your chicken codes on packaging so that you can look up the farmers online.  I have recommended the brand to friends for years, so it's fun to be sharing about them now on the blog!
Without a doubt, I buy their chicken breasts more than anything.  (Which they now sell in the freezer section in these pretty nifty family packs!)  But in recent years, I've become a big fan of cooking with chicken thighs and all of that extra flavor that comes with dark meat.  And one of my favorite recipes to make with baked chicken thighs is this Easy Lime Chicken recipe.
Basically, it's all of the goodness of lemon chicken, except made with limes!  All you need to do is marinate some chicken in seasoned fresh lime juice (you can use thighs, breasts, legs, you name it!), and then bake it up in the oven until it reaches crispy, juicy perfection.  You're welcome to add in some tequila or extra chili seasoning if you'd like.  But I love this plain and simple, served up with some veggies and quinoa (or rice).  Definitely a perfect back-to-school dinner idea that the whole family will love!
For more great chicken recipes, feel free to check out Just BARE Chicken's site at www.justbarechicken.com.  And of course, you can always type in chicken in the search box on this site to find all sorts of other great chicken recipes.  Enjoy!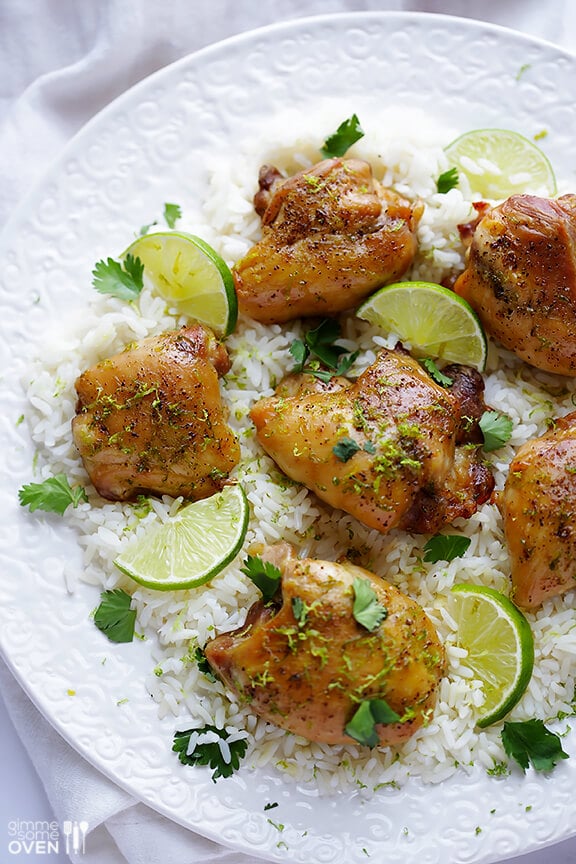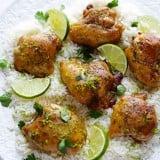 Easy Lime Chicken
This easy lime chicken takes a small amount of time to prepare, but is BIG on great flavor!
Ingredients:
2 lbs. Just Bare chicken thighs (boneless or bone-in — or you can also subsitute chicken breasts or legs)
1/2 cup freshly-squeezed lime juice
2 cloves garlic, minced
1 Tbsp. worchestershire sauce
1 tsp. salt
1 tsp. black pepper
2 Tbsp. melted butter
zest of two limes
1/2 cup chopped fresh cilantro
additional lime wedges (for garnish)
Directions:
Add chicken thighs, lime juice, garlic, worchestershire sauce, salt and pepper to a large ziplock bag. Seal and toss to combine ingredients until the chicken is evenly coated. Refrigerate for at least 30 minutes or up to 8 hours.
Preheat oven to 425 degrees F and grease a baking dish with cooking spray. Remove chicken from bag with a slotted spoon, reserving the marinade, and arrange in a single layer in the baking dish. Brush chicken with melted butter, and season with additional salt and pepper if desired. Bake for about 20 minutes, the remove and brush chicken with the reserved marinade. Bake for an additional 20-30 minutes, or until the chicken is cooked through and the juices run clear. (Baking times may shift for different types of chicken.) Remove and sprinkle chicken with lime zest and fresh cilantro.
Serve over rice or quinoa garnished with lime wedges.
All images and text ©
If you make this recipe, be sure to snap a photo and hashtag it #gimmesomeoven. I'd love to see what you cook!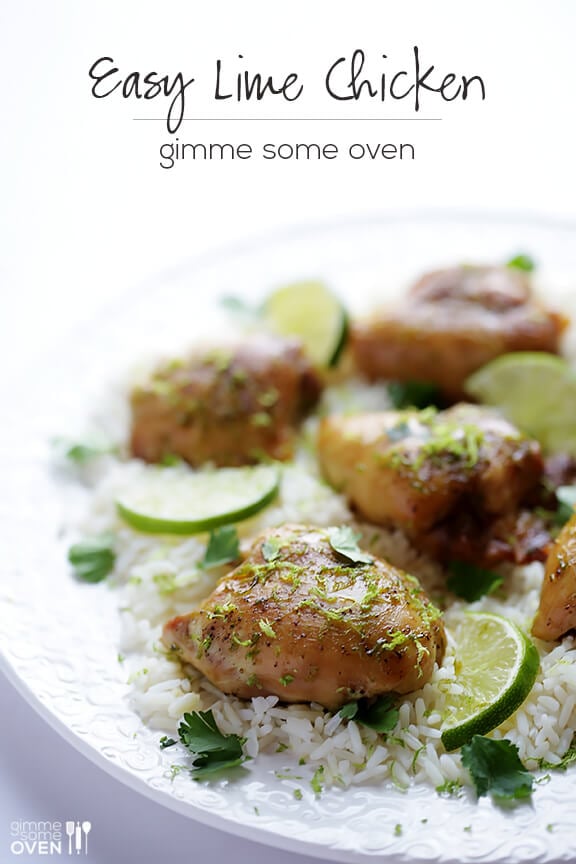 Disclaimer: This is a compensated post from Just Bare BARE® Chicken. I have purchased and loved this brand for years, and all opinions are 100% my own as always. You can learn more about  Just BARE® Chickenon Facebook, Twitter, Pinterest, or  their  website www.justbarechicken.com.