15 Egg-cellent Recipes
This post may contain affiliate links. Please read my disclosure policy.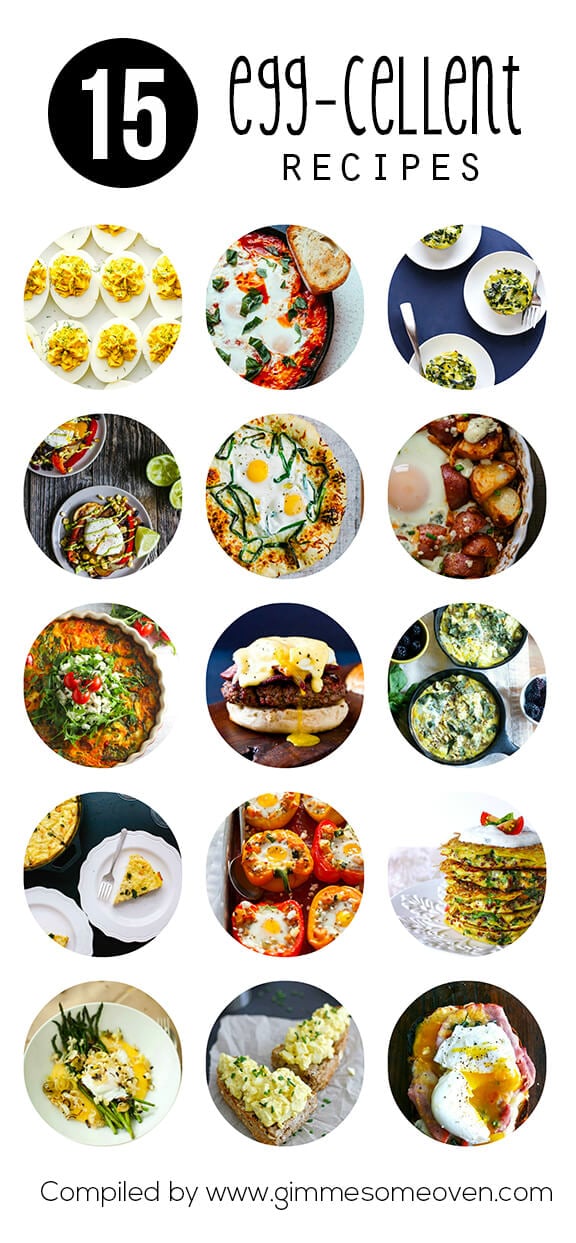 When I was little, the only kind of eggs I ate were scrambled. With ketchup. But as I grew, so did my palate, and I discovered the joy of pricking a delicate poached egg with the tines of a fork, giving way to a pool of creamy yellow goodness, idyllic for sopping with toast. I played around with different cooking methods for eggs, and discovered that I really loathe overdone omelets encrusted with a mysterious skin, and that it's really hard to find an omelet that is cooked to perfection. Although now I take my scrambled eggs alongside avocado toast, with some Texas Pete or Tapatio, scrambled eggs with ketchup will always have a special little part of my heart. I may have even made some last week!
The rest of the world seems to have caught egg-fever as well. Every restaurant seems to have a burger or a pizza with an egg on it, and fried eggs are more like garnishes on meals. And at home, they're the perfect go-to for throwing together a random clean-out-the-fridge meal. Add a fried egg to your rice and roasted veggies? Instantly better. Fry an egg on your pizza? Yes, please. And don't even get me started on the merits of a big bowl of ramen with a 62-degree egg nestled on top!
No matter how you like your eggs, there are a million ways to enjoy them, and we've rounded up some of our favorite recipes from food bloggers to share with you today. From a Tex-Mex eggs benedict with avocado lime hollandaise (!), to a classic egg salad, there's something here for everyone. So check out these egg-cellent ideas, and fry, scramble, poach or bake one this week!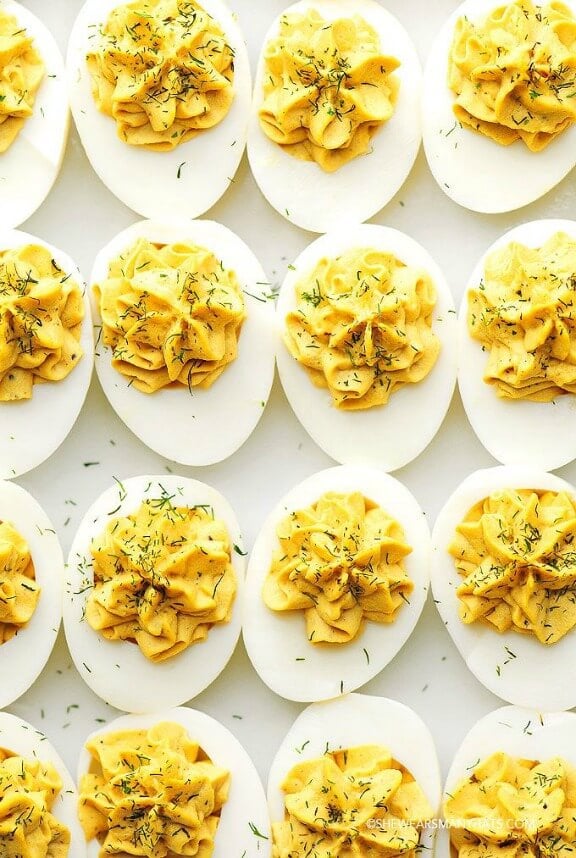 Perfect Deviled Eggs | She Wears Many Hats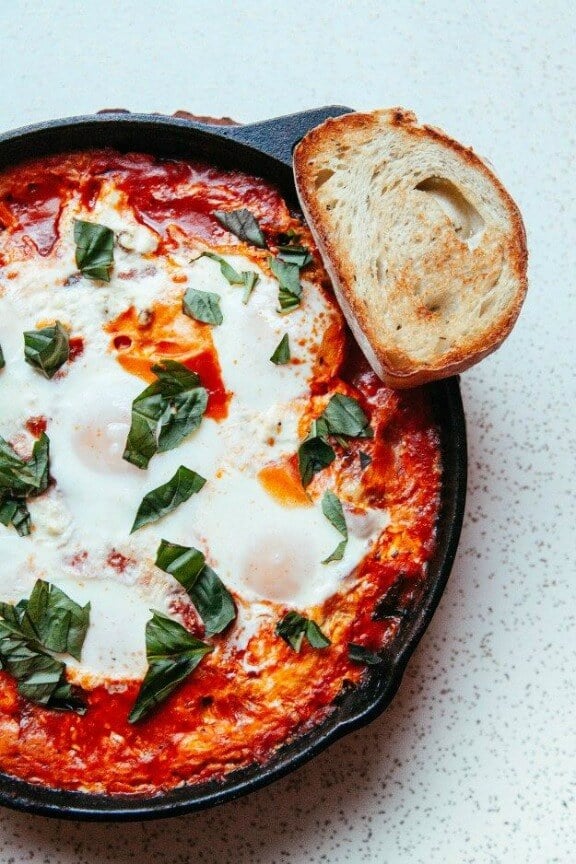 Cast Iron Baked Eggs in Tomato Sauce | The Baking Bird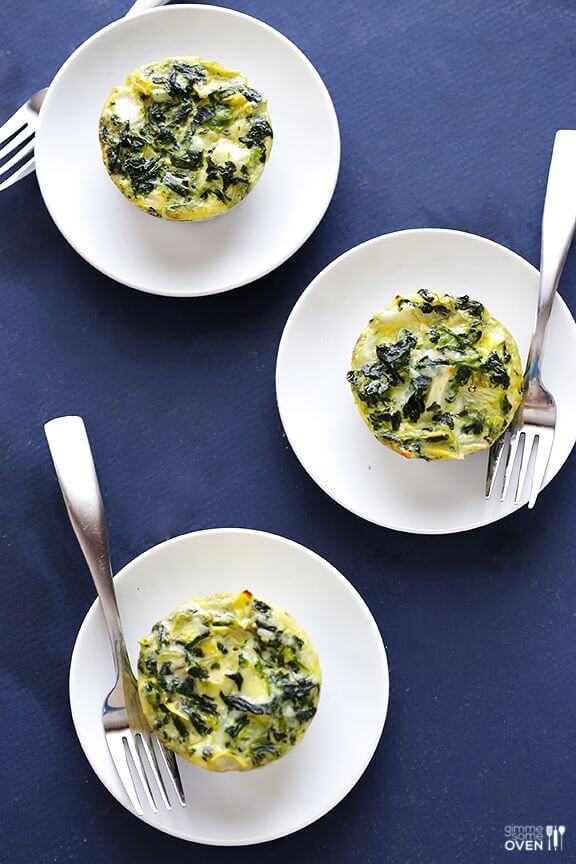 Easy Spinach Artichoke Quiche Cups | Gimme Some Oven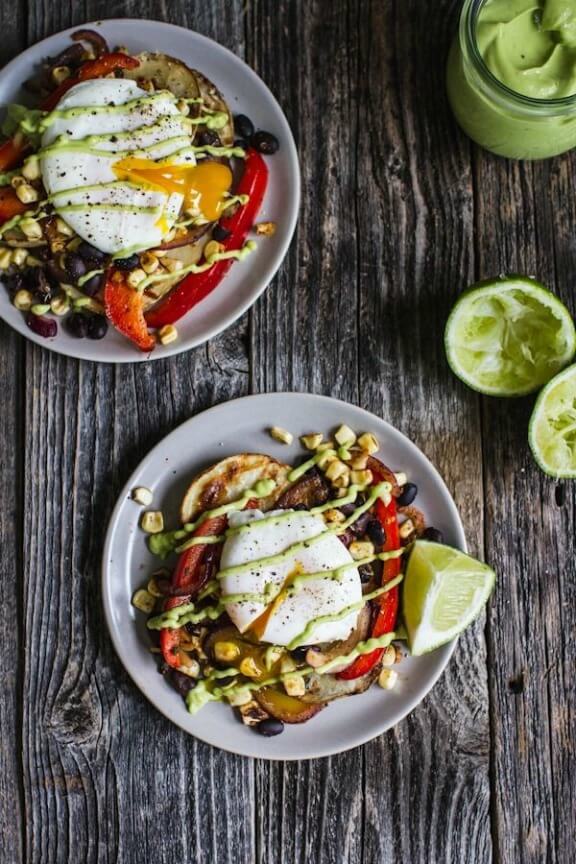 Tex-Mex Eggs Benedict with Grilled Potato Slabs & Avocado Lime Hollandaise | Edible Perspective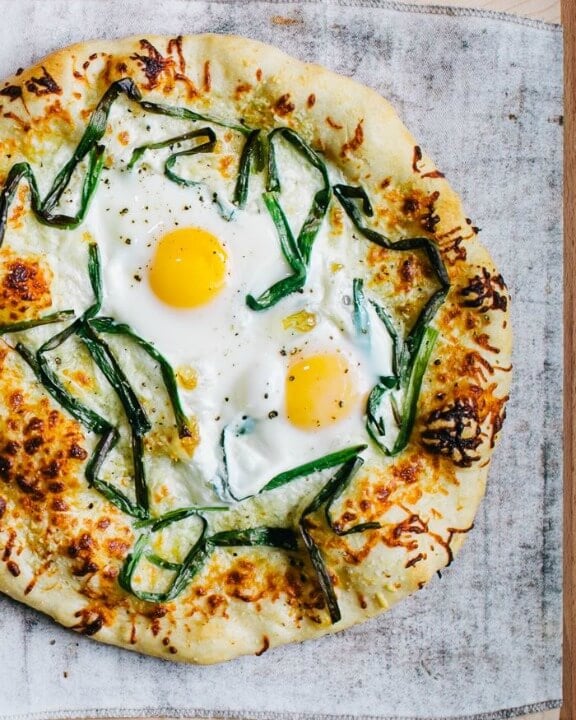 White Pizza with Pecorino, Scallions, and Egg | A Couple Cooks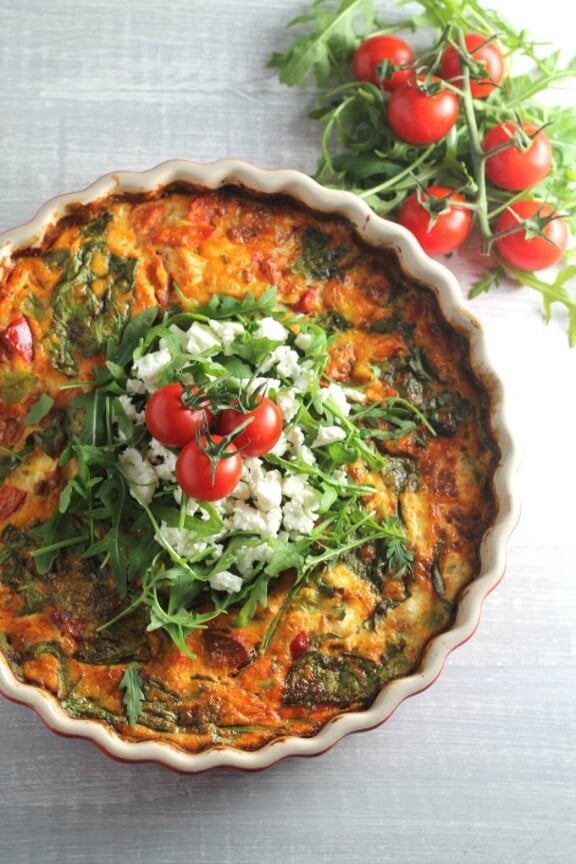 Roasted Tomato & Feta Frittata | My Fussy Eater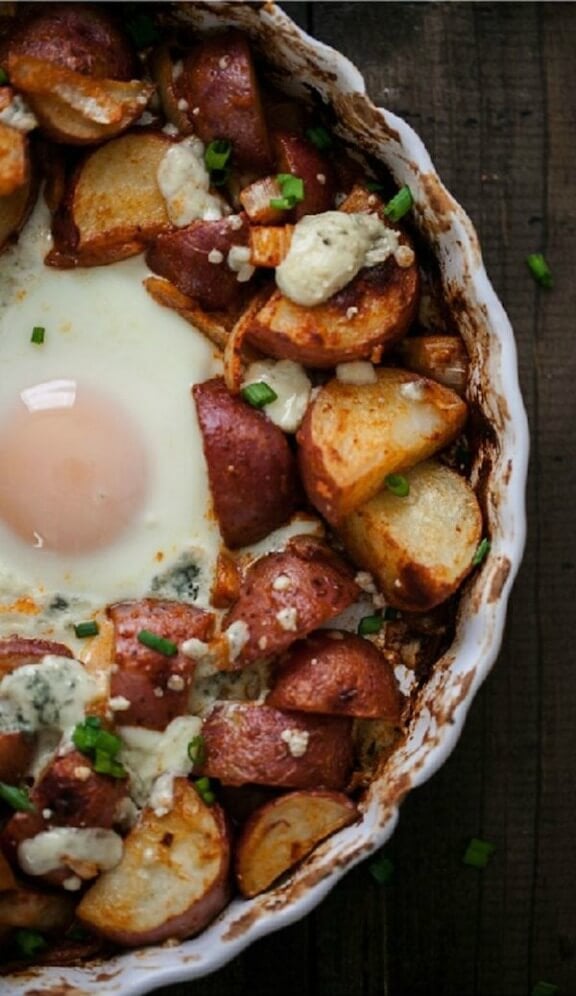 Smoked Paprika Red Potatoes and Egg Bake | Naturally Ella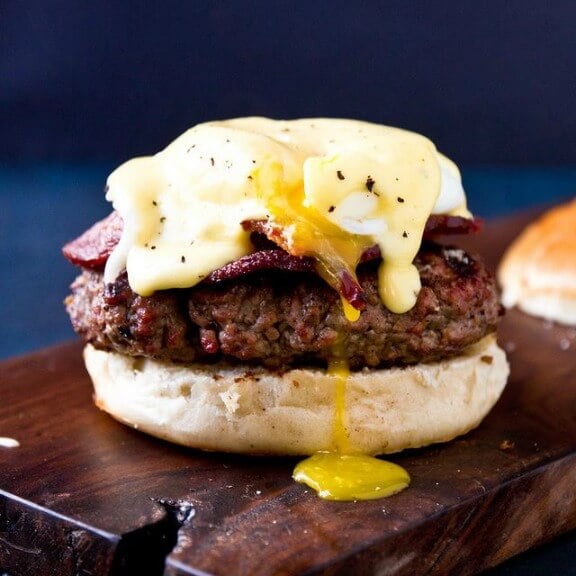 Eggs Benedict Burger | Confections of a Foodie Bride
Artichoke Frittata with Leeks, Goat Cheese, and Basil | Passports & Pancakes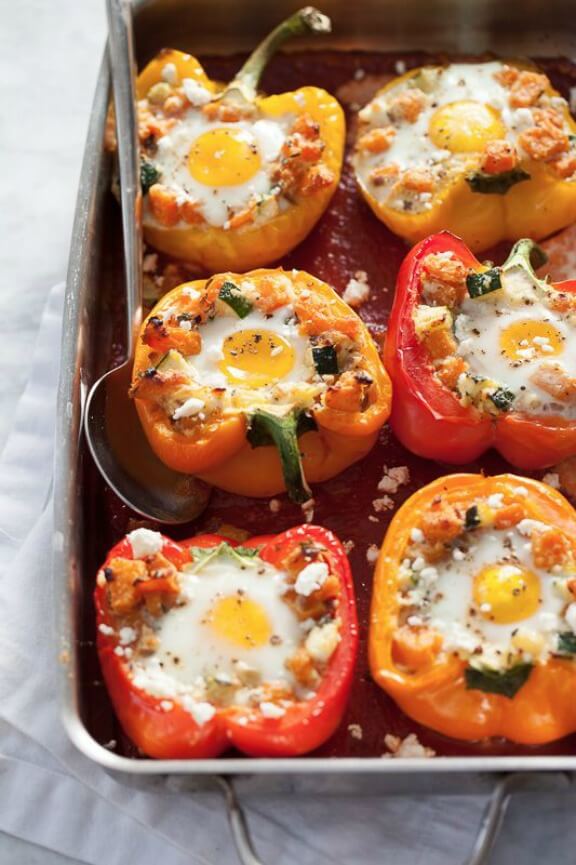 Baked Eggs in Stuffed Peppers with Sweet Potato Hash | FoodieCrush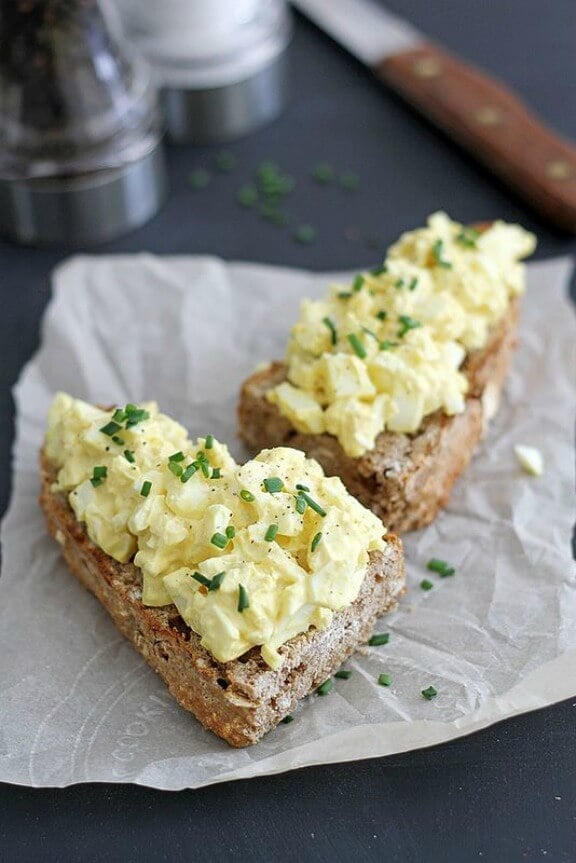 Mom's Egg Salad | Girl Versus Dough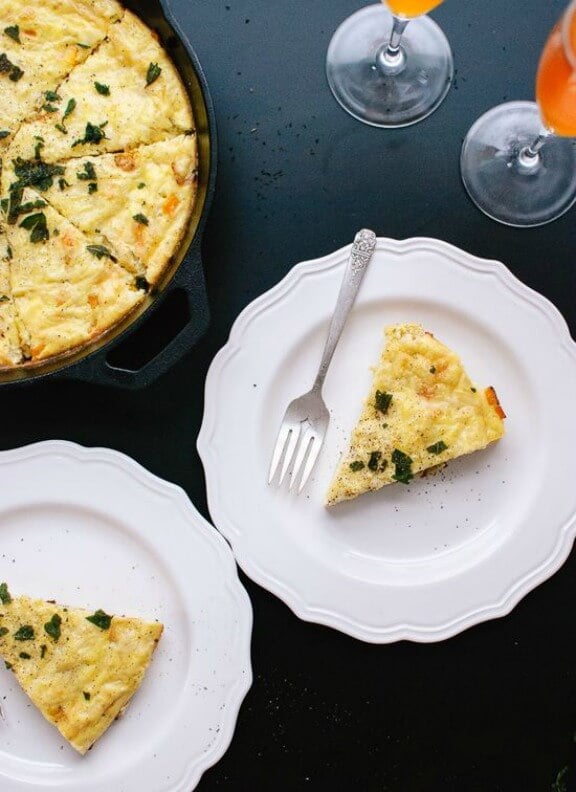 Butternut Squash Frittata with Fried Sage | Cookie and Kate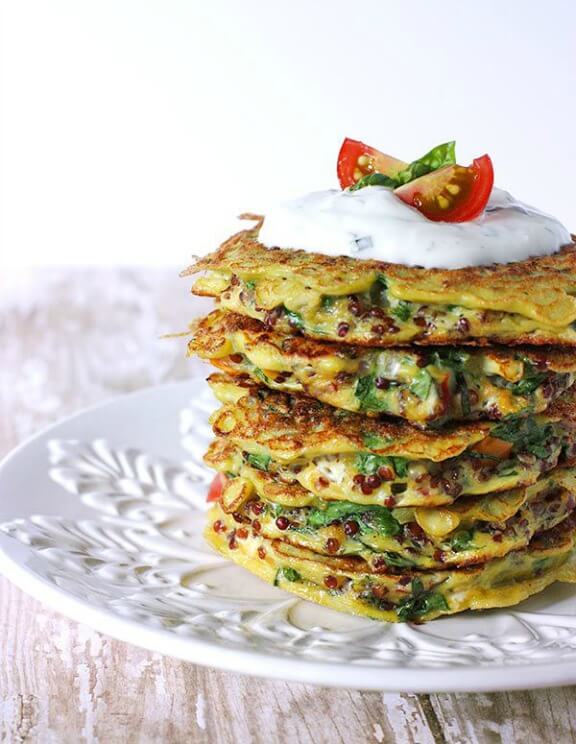 Scrambled Egg Tomato Florentine Fritters | Soup Addict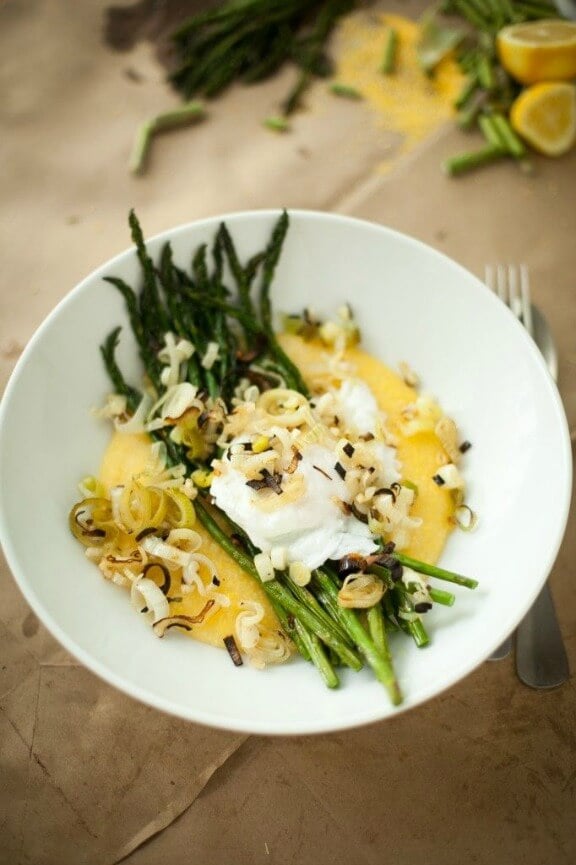 Broiled Asparagus, Poached Egg, and Charred Spring Onion and Garlic over Grits | Happy Yolks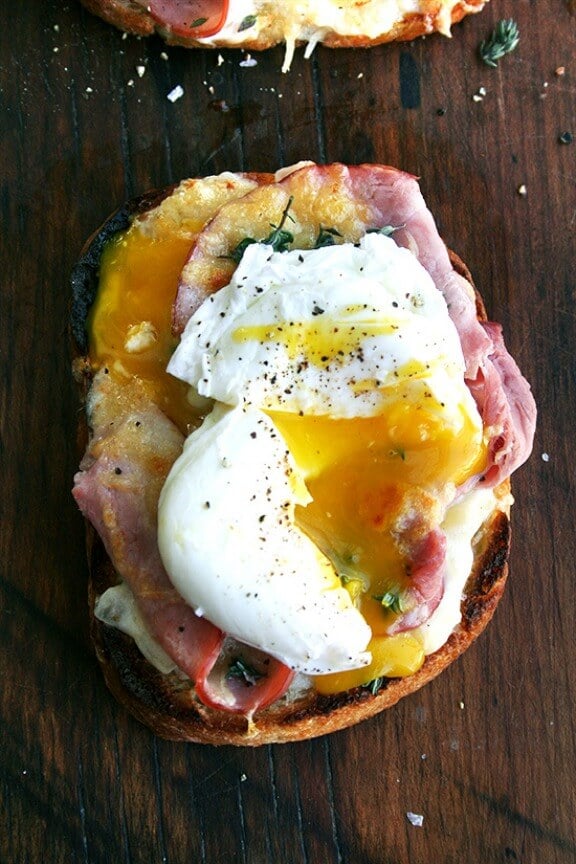 Croque Monsieur with Poached Eggs | Alexandra Cooks