Fresh Peach Margarita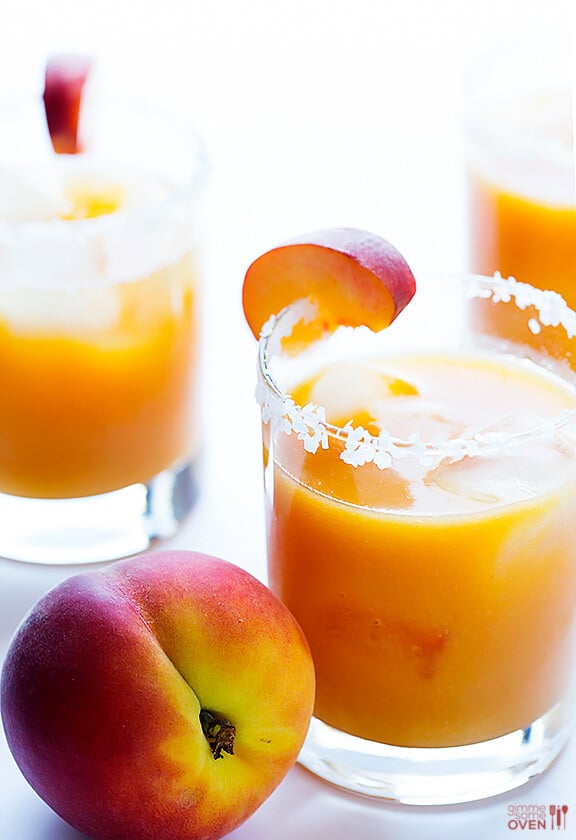 I had every intention of turning these peaches into a fresh white sangria.
But then chips and salsa snacking happened during happy hour.  (What's new?)
And you know what I like to drink with my chips and salsa.  (What else?)
So yeah, rain check on the sangria.  (Delicious decision.)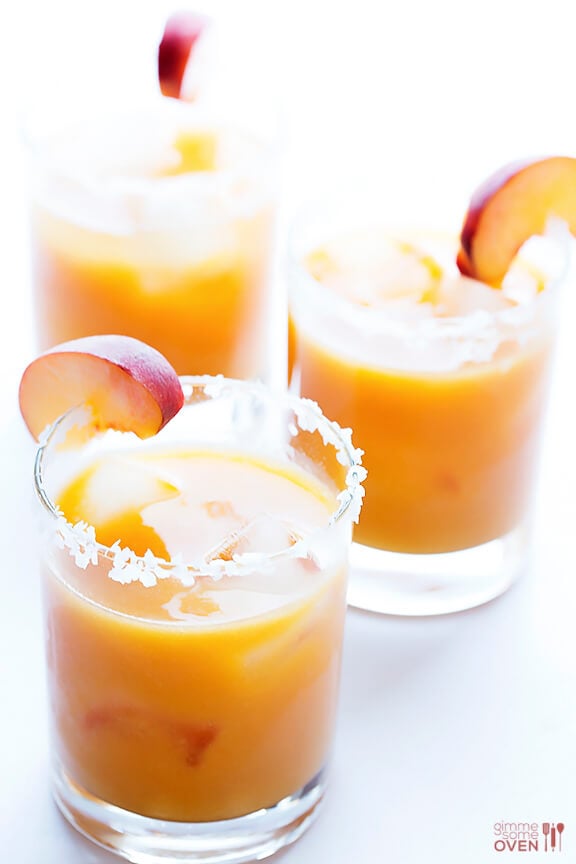 Actually, of all the fresh fruit margaritas I've made in the past, I was surprised to realize that I had never tried making them with fresh peaches!  Probably because any ripe peach in my house usually gets eaten before it makes its way into a recipe.
But I had an unusual abundance of peaches leftover needing to be used before I took off on my trip to Europe.  So for an impromptu happy hour, I decided to just blend them into a simple puree and make fresh peach margaritas.  They were so simple!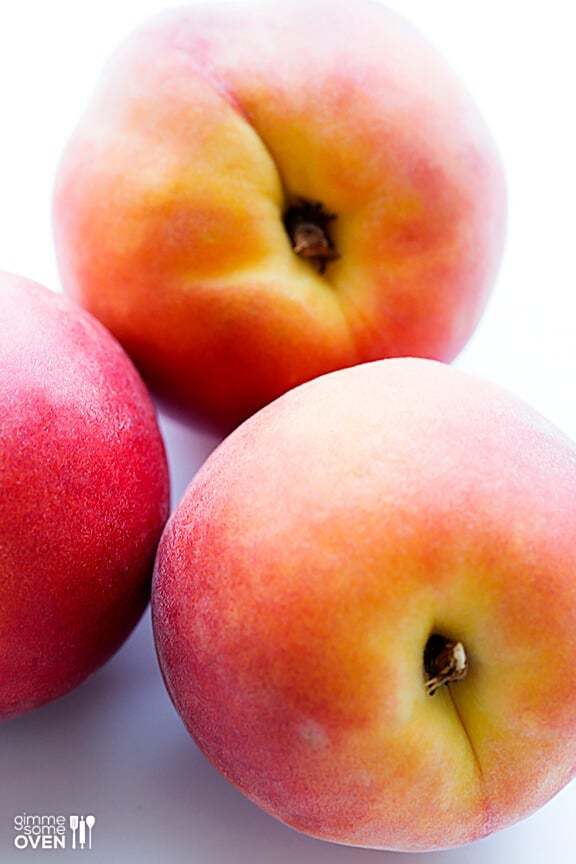 I began with the obvious first ingredient — fresh peaches.
(Although if you're making these in the winter, you can thaw out some frozen peaches.  I just don't think they're quite as flavorful.)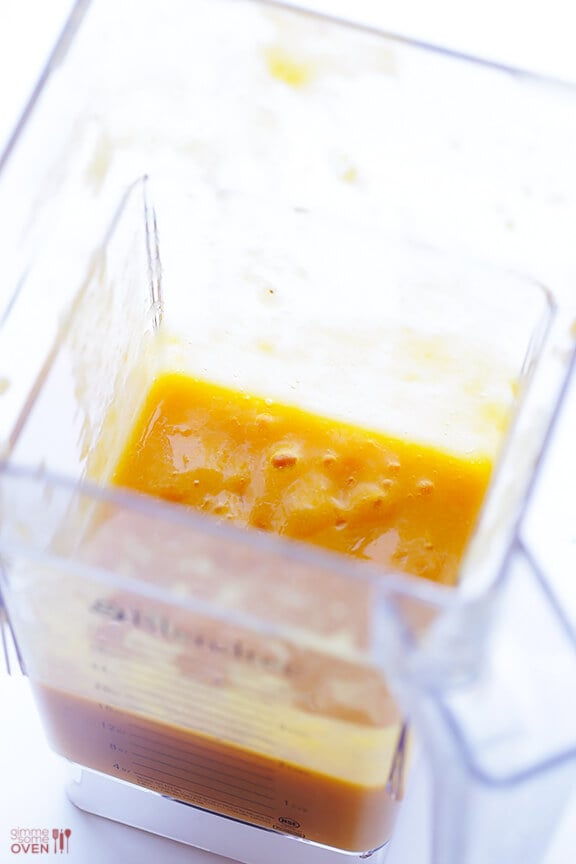 Then peel (if you want) and pit and blend them until they form a puree.  It will be thick, but don't worry.
Then measure out the amount of puree you need along with tequila, Triple Sec, fresh lime juice and agave (or honey).  And shake the heck out of them in a shaker (or stir them together) until smooth and well-combined.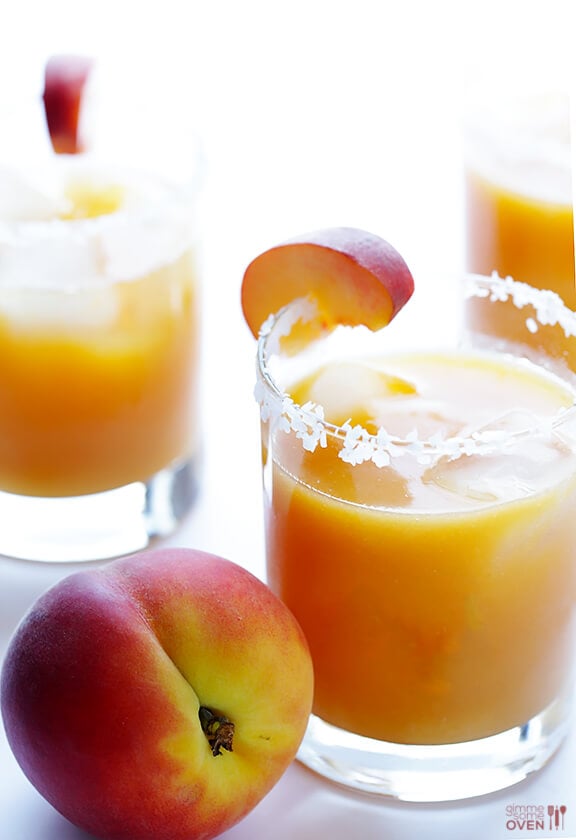 Pour them over ice to serve them on the rocks.  And for something different feel free to garnish them with a fresh peach slice instead of limes.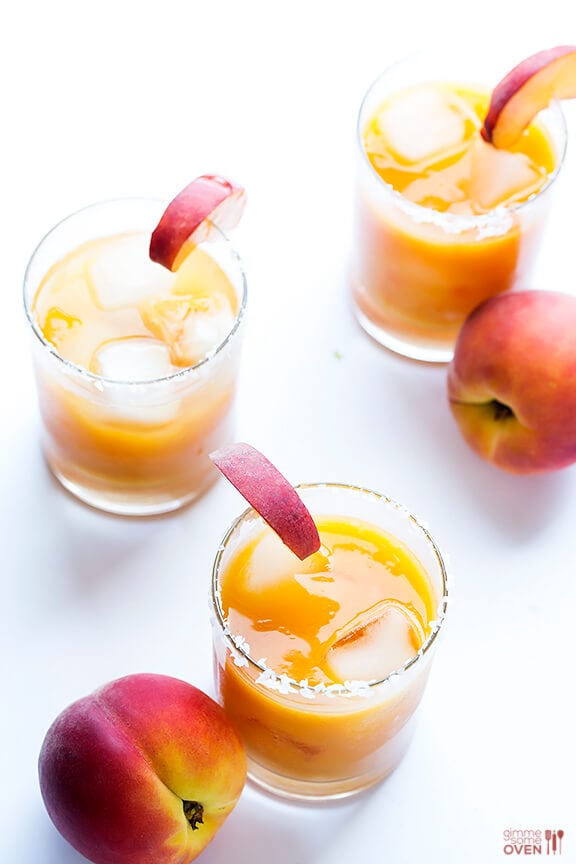 Look how cute they turned out!
(Ok, that's the food stylist in me talking.)
More importantly, let me tell you how delicious they turned out.  Seriously, the sweetness of the fresh peaches pairs perfectly with the tart lime juice.  SO good!  I considered blending these with ice to make them frozen — which you could totally do — but I liked how the peach puree made for a slightly thickened and decadent-tasting margarita on the rocks.
Definitely worth the sacrifice of a batch of delicious ripe peaches.  And definitely the perfect pairing with chips and salsa, if you're also so inclined.  Cheers!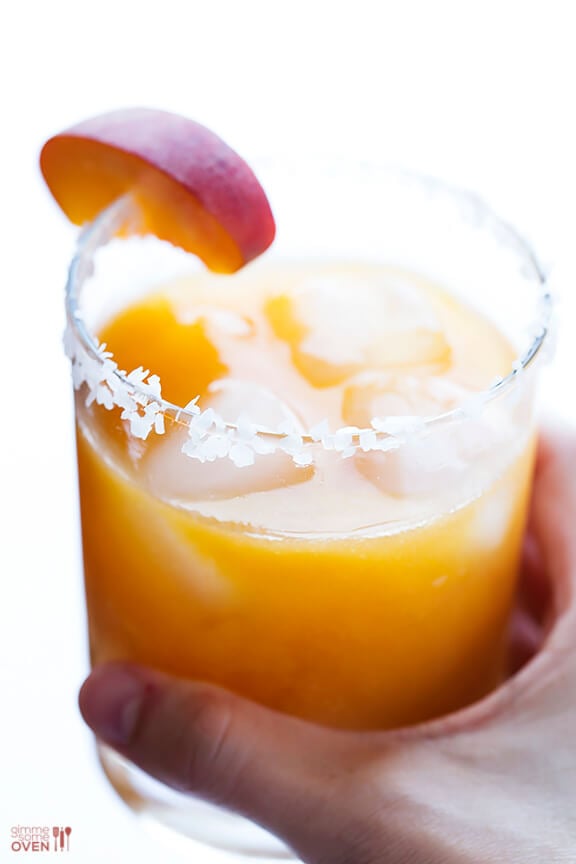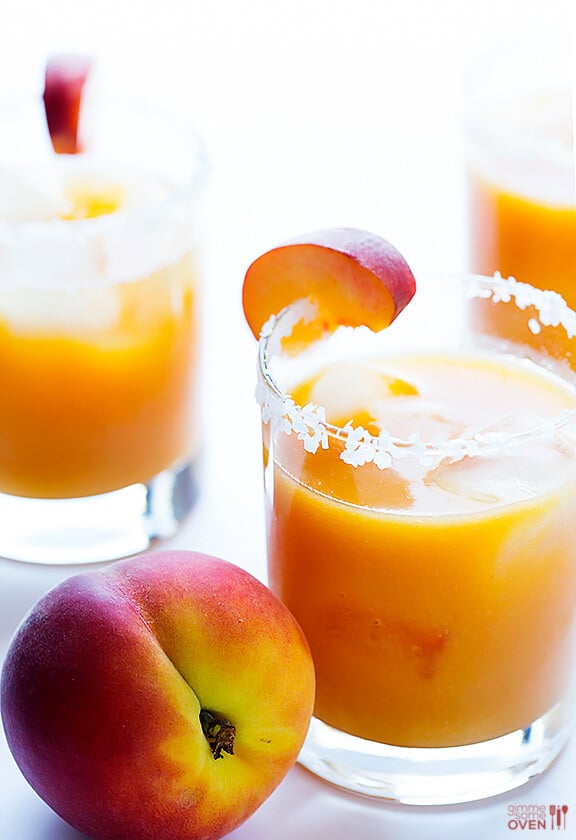 Fresh Peach Margarita
This fresh peach margarita recipe is sweet, simple to make, and so satisfying!
Ingredients:
1/3 cup fresh peach puree (*see instructions below*)
2 ounces silver tequila
1.5 ounces lime juice
1 ounce Triple Sec (or freshly-squeeze orange juice to make it lighter)
1 Tablespoon agave or honey
optional garish: rim salt and fresh peach slice
Directions:
Add all ingredients together in a shaker. Shake for 15 seconds until combined. Serve over ice in a glass that has been rimmed with salt and garnished with a fresh peach slice.
*To make fresh peach puree, simply peel and pit a fresh peach and puree it in a blender until smooth. 1 medium peach = approximately 1/2 cup puree (but measure to be sure).
All images and text ©
If you make this recipe, be sure to snap a photo and hashtag it #gimmesomeoven. I'd love to see what you cook!