Garlic Cheddar Beer Bread
This post may contain affiliate links. Please read my disclosure policy.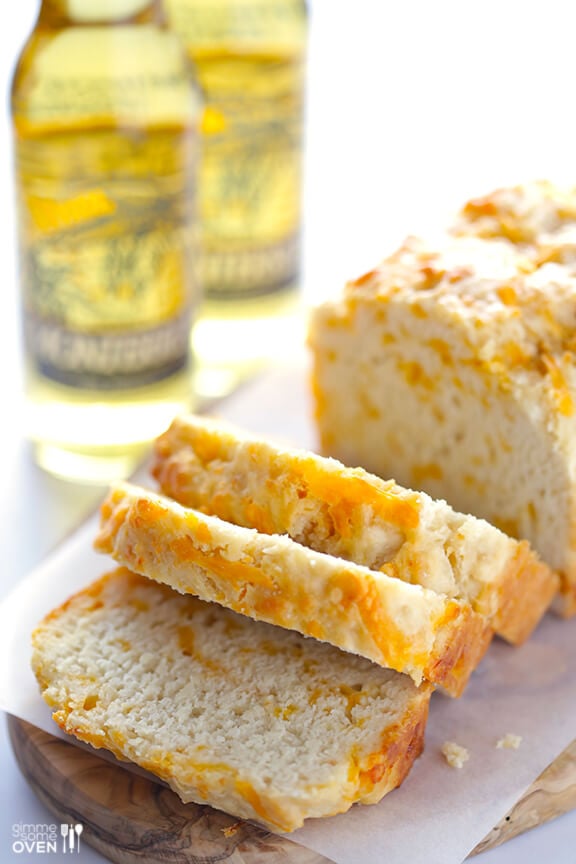 If you ever happen to check a blogger's Twitter feed, or Pinterest page, or the recent texts in their phones, you'll quickly discover that we're a pretty social bunch. And with good reason. Pretty much every food blogger I know does the majority of her/his work at home, sans coworkers, sans a "boss", and sans typical workplace banter.
It's an odd little solitary career which at times can be awesome! But it also means that bloggers get extra excited when they have the chance to chat with or be around blogging friends who fill that coworker void. And who can also relate and encourage and equip each other, and also not think we're totally crazy. You know, friends who don't blink an eye when you throw around acronyms like SEO, WP, DFP, or GIFs. Or who can talk strategy for Analytics or Alexa or Ahalogy for hours. Or who don't bat an eye when everyone whips out a camera to take a photo of every single thing we eat.
Those crazy sort of people. ;)
My favorite thing, though, is when those initial business-y, bloggy relationships start to turn into actual factual friendships. Especially when they're local and I get to bump into them more than once or twice a year. And especially when the bloggers is equally obsessed with her dog as I am. Enter, the namesake of Cookie and Kate.
Actually, the talented creator behind this popular blog actually goes by her full name, Kathryne. And Cookie is her adorable little pup who is actually about the same size as my Henry.
Anyway, Kathryne moved to KC a few years ago from Oklahoma, but it took months and months for our paths to finally cross at a few blogging events. Once they did, we quickly discovered that we were both (a) major dog lovers (b) moving into new homes within the same few months and (c) part of the 0.593% of food bloggers out there who are single right now.
So of course, it made perfect sense that we get together a few weeks ago to (finally) introduce our two pups, and take a tour of Kathryne's new casa, and toast to the art of doing life well solo.
And of course, good food must be involved.
Kathryne made one of her famous salads. And I decided on a whim to turn some Cinco de Mayo cerveza into this garlic cheddar beer bread.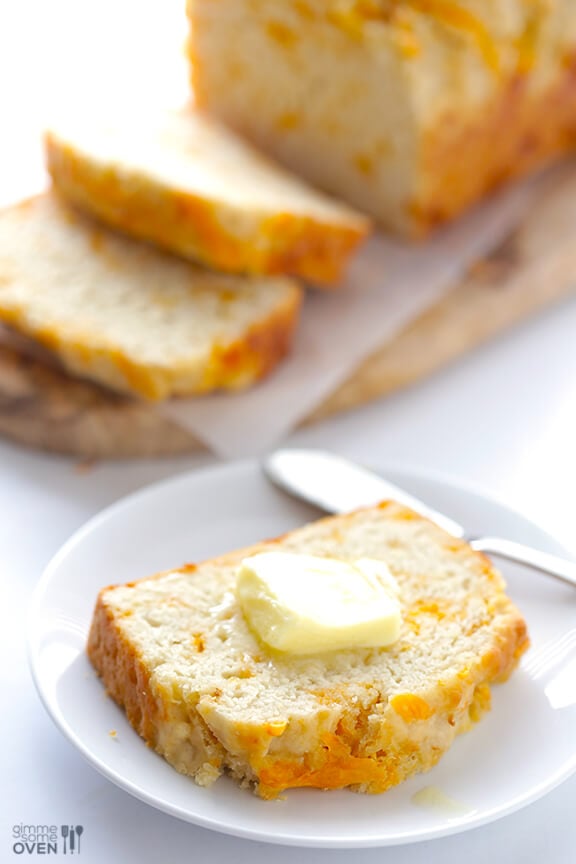 For any of you who have not made beer bread before, let me assure you — it's basically the easiest bread to make EVER.
There is no kneading involved, no rising, and basically no mistakes possible. Just stir a few simple ingredients together with a bottle of beer (which acts as the yeast), pop the batter into a bread pan, and bake it up to that delicious, warm and flavorful perfection.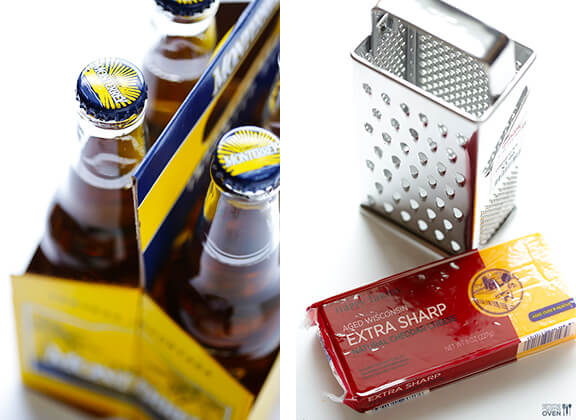 I had picked up a 6-pack of ALDI's Cerveza to try out for Cinco De Mayo. So I paired a bottle with some extra sharp cheddar (I always recommend going sharper when baking!), and tossed it into my favorite recipe along with some garlic powder.
The result?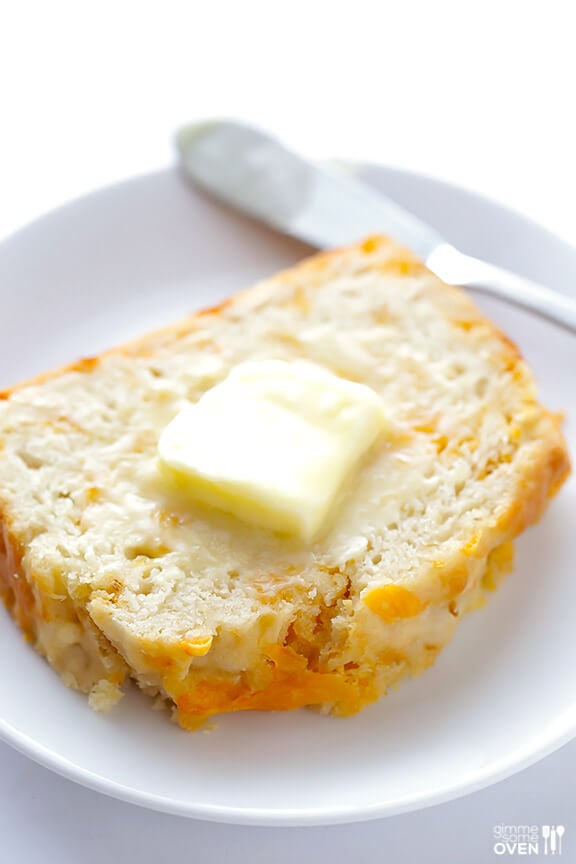 Well, I took a loaf over to share with Kathryne and she gave it the thumbs up. So it gets the double-food-blogger seal of approval.
Definitely a quick and easy and delicious side to go with any of those grilled entrees and salads and fruit this summer.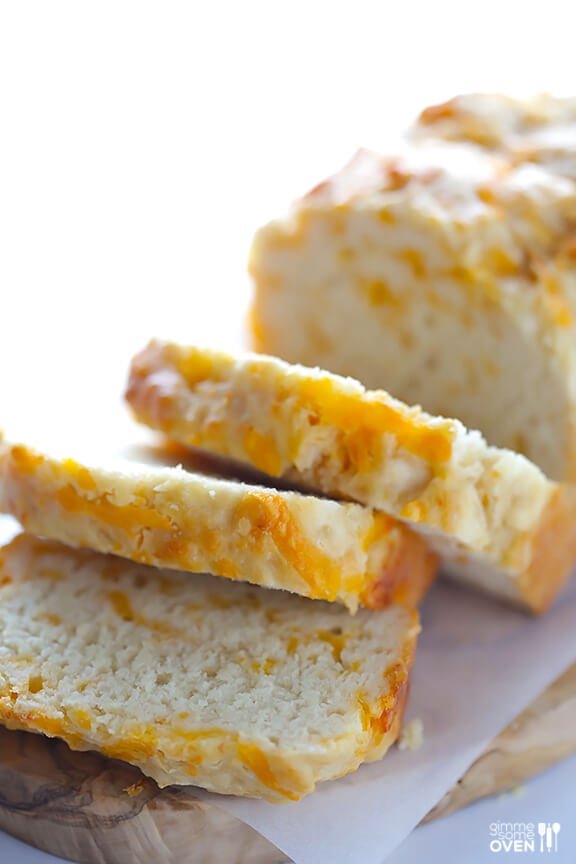 I'm sharing the recipe for this yummy bread today over on ALDI's blog.  So hop over there to check it out, along with all of the other delicious recipes they have featured. I think you're gonna love it. :)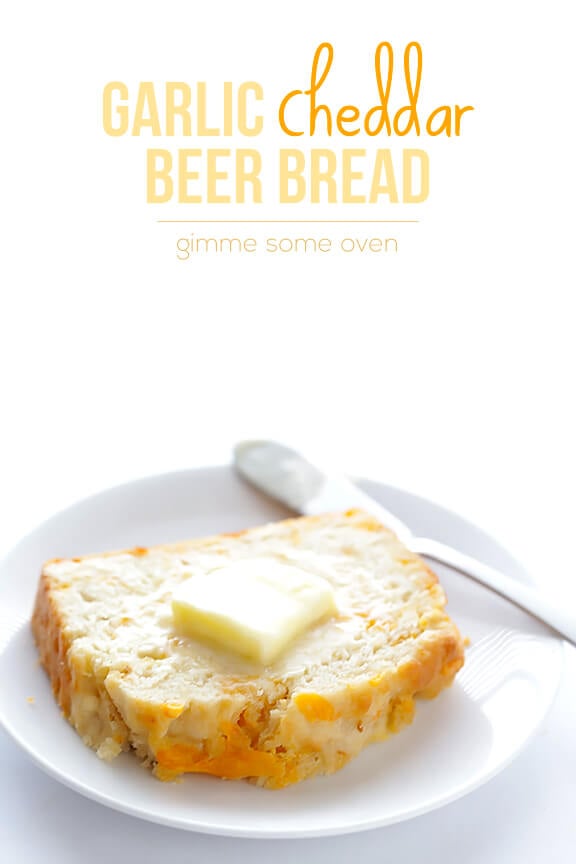 Disclaimer: This post is sponsored by ALDI. All opinions are 100% my own as always, but they are my favorite grocery store and I'm thrilled to be partnering with them this year. Thanks for supporting the brands that make this blog possible.