Garlic Cheddar Biscuits (A La Red Lobster)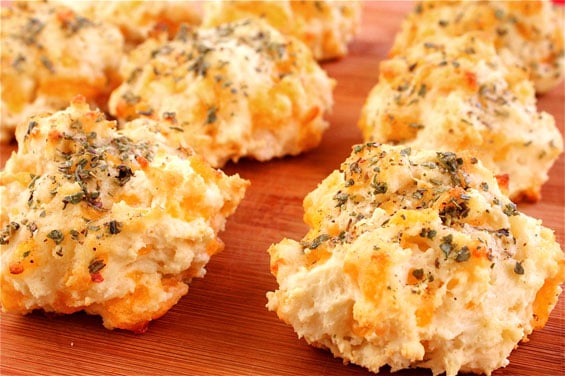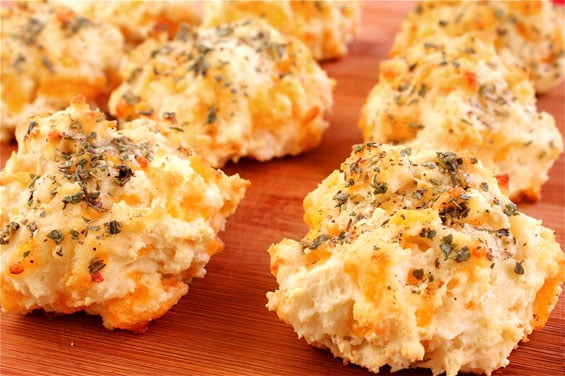 Once upon a time, there were two friends who moved in together as roommates just after college.  One was continuing on with a master's degree in therapy.  One was beginning a new job at a church (the size of a small town) leading a vocal ministry.
Exciting times.  Fun times.  But often, overwhelming, frustrating, and stressssssful times.
So when the going got rough, or when it was time for a celebration (or…just when the craving hit :-)), these two friends hopped in the car and drove across town to "The Lobster" for the best of all indulgences…
Cheddar Bay Biscuits.
If you have ever tried these heavenly little delights, you understand why they always brought a smile to the two friends' faces.  And why they always asked for seconds.  And why they were worth every calorie.  :)
So even though these two friends now live hours apart, the memories of great times at "The Lobster" forever live on.  And thankfully, the recipe for the biscuits do as well.
The end.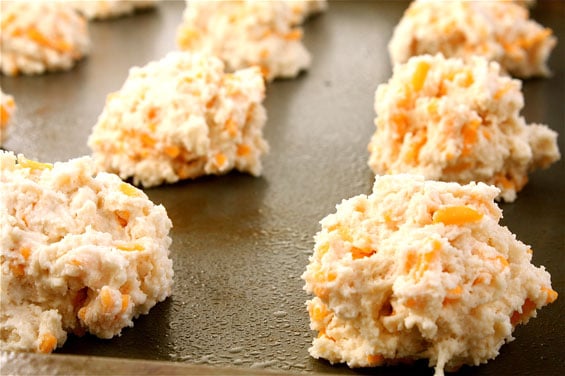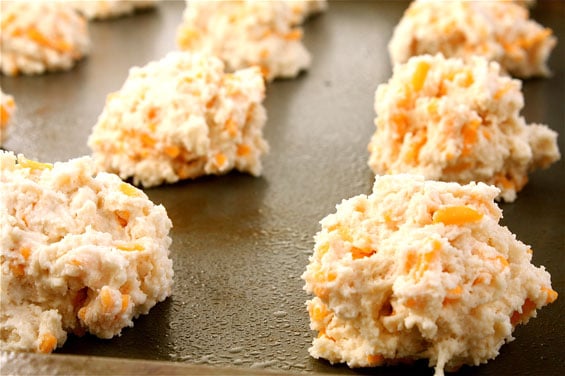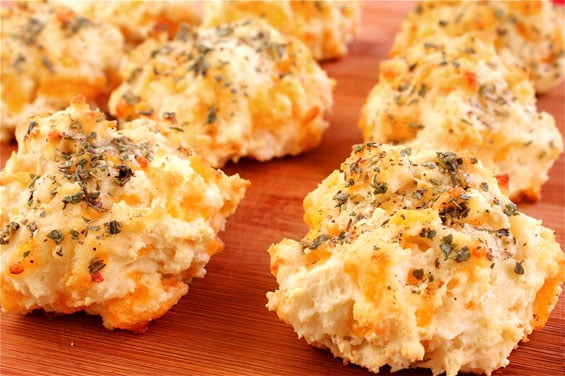 Garlic Cheddar Biscuits (a la Red Lobster)
Make these famous biscuits inspired by Red Lobster homemade!
Ingredients:
2 cups buttermilk biscuit mix (such as Bisquick or Jiffy)
1 cup grated cheddar cheese
1/2 tsp. garlic powder
2/3 cup milk
2 Tbsp. butter, melted
2 tsp. dried oregano
1/4 tsp. garlic salt
Directions:
Preheat oven to 400 degrees. Prepare a baking sheet with cooking spray.
In a large bowl, mix together biscuit mix, cheese and garlic powder. Add in milk, and stir until well mixed. (Heads up – the dough will get very sticky!)
With a spoon or with your fingers, shape the dough into biscuit-sized clumps, and drop onto the baking sheet. (Note that the dough will pretty much hold its shape when baked, so feel free to pat down random peaks in the dough if you'd like them to look more uniform!)
Bake for 10-13 minutes, or until biscuits begin to brown slightly around the edges.
While the biscuits bake, prepare the warm butter mixture by mixing together the melted butter, oregano and garlic salt in a small bowl. As soon as the biscuits are removed from the oven, brush the biscuits (while they are still on the baking sheet) with the mixture until they are well-coated.
Serve warm.
If you make this recipe, be sure to snap a photo and hashtag it #gimmesomeoven. I'd love to see what you cook!
Ali's Tip:
If you'd like to actually see more of the grated cheddar in the finished biscuits, opt for the more thickly grated cheddar (rather than the super-fine stuff!).  Both of course taste exactly the same, but I love seeing the little whisps of cheddar when enjoying these guys.  :)