Homemade Magic Shell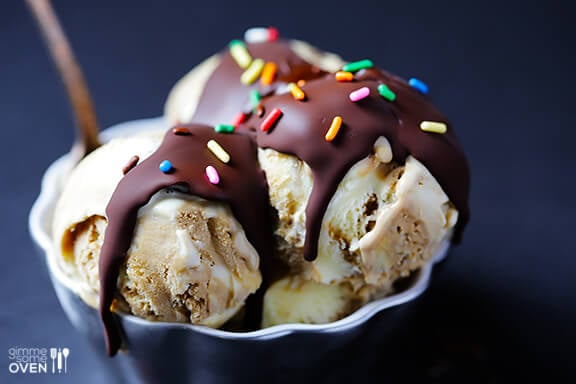 Disclaimer: I am serving for three months as ambassador for 'Moments For Me' with Haagen-Dazs.  I receive complementary products as part of this promotion, but am not paid and all opinions are my own.
I was going to write today's post all about how I love all things in moderation, and the chance to savor a sweet treat that celebrates all things warm and summery.  Which still holds completely true.
But I can't help but talk about Oklahoma.
Like so many of you, I have been glued to the news the last 24 hours watching all of the footage roll in about the devastating tornadoes, especially the largest one in Moore.   A handful of my college friends still live right around Moore and OKC, and after lots of texts and messages, it was a complete sigh of relief to learn that they all found shelter and were not injured.  Although my college roommate, Amy — with her sweet young family of four — is still waiting to be allowed back in their neighborhood to learn about the damage to her house, which was in the direct path of the tornado and likely heavily-damaged or completely gone.  I can't imagine.
But yet at the same time, I can.  Having grown up in Kansas, we are all too familiar with the utter destruction that can come in minutes with a tornado.  And even with twenty-first century technology, tornadoes can still drop from the sky with little to no warning, and instantly turn a beautiful town into a war zone.  I remember when my friends and I went down to volunteer in Joplin a few days after that storm, and all anyone could talk about was how the tornado hit before they literally could even walk down to the basement.  It still blows my mind how the weather can wreak such disaster.  It is one of the most difficult ways to be reminded of how life is so unbelievably fragile.  Today I grieve for the families who have lost loved ones and those precious young children, and the houses and belongings they have gathered over the years that are filled with memories and a sense of "home".
Still, when watching the news on the day after a terrible disaster, my heart is always SO filled hearing the countless stories of heroism, generosity, and flat-out goodness.  The world may be a tough place at times, but man, it is filled with some remarkably good people.  And especially when something like this hits close to home and people come out of the woodwork to give their time and money and love and helping hands to assist people I know, it's all the more meaningful and inspiring.
Praying today for my friends and the many people of Oklahoma and beyond who have had their lives changed by this tornado.  And praying for lots of great people to surround them with helping hands, hope, kindness, generosity, and lots of love.  I hope we can be those people.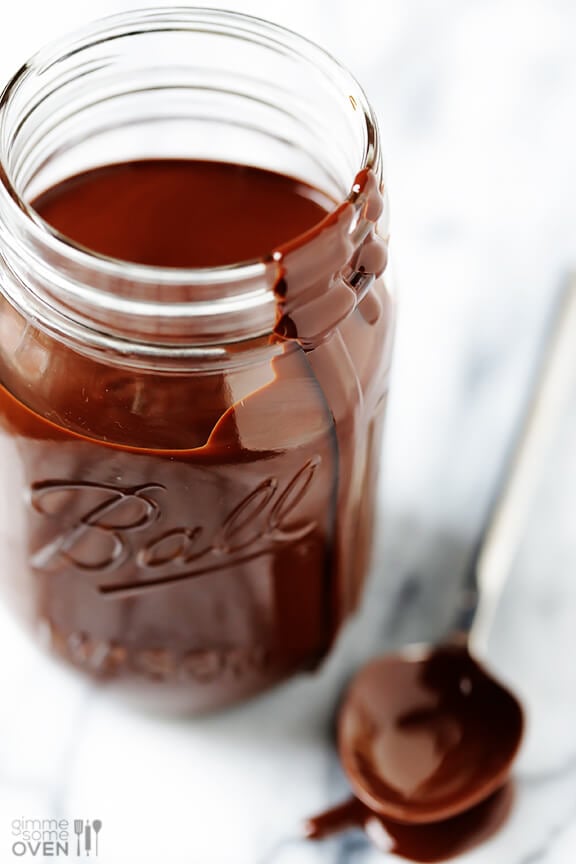 In working with this "Moments for Me" project with Haagen-Dazs, I have been trying to slow down and stop to appreciate the meaningful moments in my everyday life.
On good days and on hard days, I always find great joy in being able to stop and savor a moment with a sweet treat I really enjoy.  When it comes to ice cream, one of my favorite discoveries over the past year has been learning how to make homemade magic shell, which I wanted to share with you.  It calls for two simple ingredients and literally couldn't be easier.  And it is all the more wonderful, of course, when enjoyed with some Haagen-Dazs ice cream.  (Their new cappucino gelato is one of my favs.)  I hope you enjoy.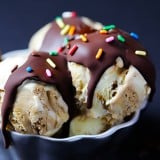 Homemade Magic Shell
This homemade magic shell is fast and easy, and will bring out your inner kid!
Ingredients:
1 cup chocolate chips (dark, semisweet, milk chocolate, white, etc.)
2 Tbsp. coconut oil
Directions:
Stir together chocolate chips and coconut oil in a large microwave-safe bowl. Place in microwave and cook on high for 30 seconds. Remove and stir. Continue microwaving and stirring in 15 second intervals until all of the chocolate is melted. Remove and let sit until the chocolate reaches room temperature.
Serve with ice cream, or cover and store at room temperature (not in a refrigerator) for up to 1 month.
All images and text ©
If you make this recipe, be sure to snap a photo and hashtag it #gimmesomeoven. I'd love to see what you cook!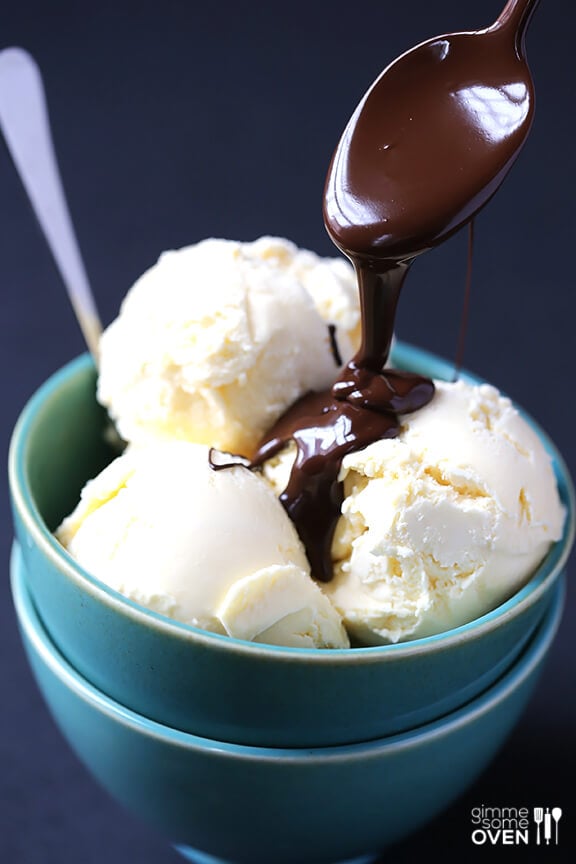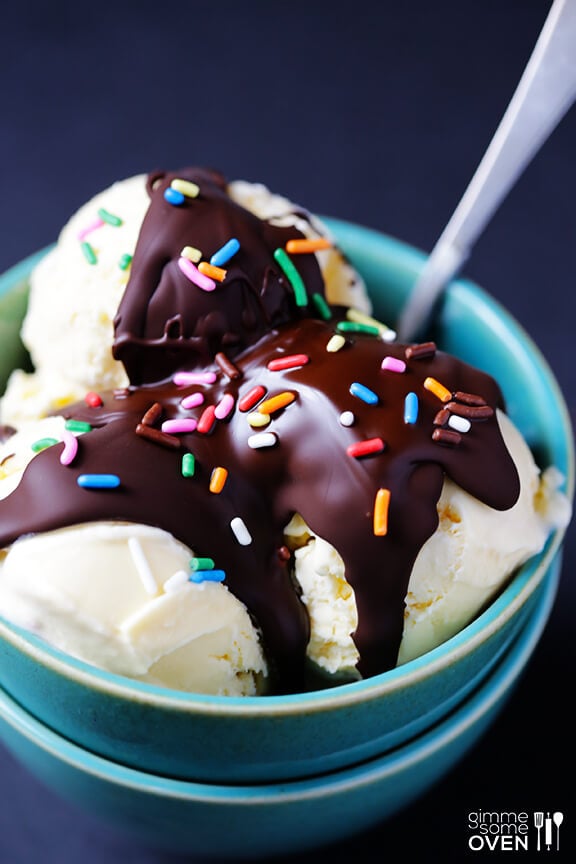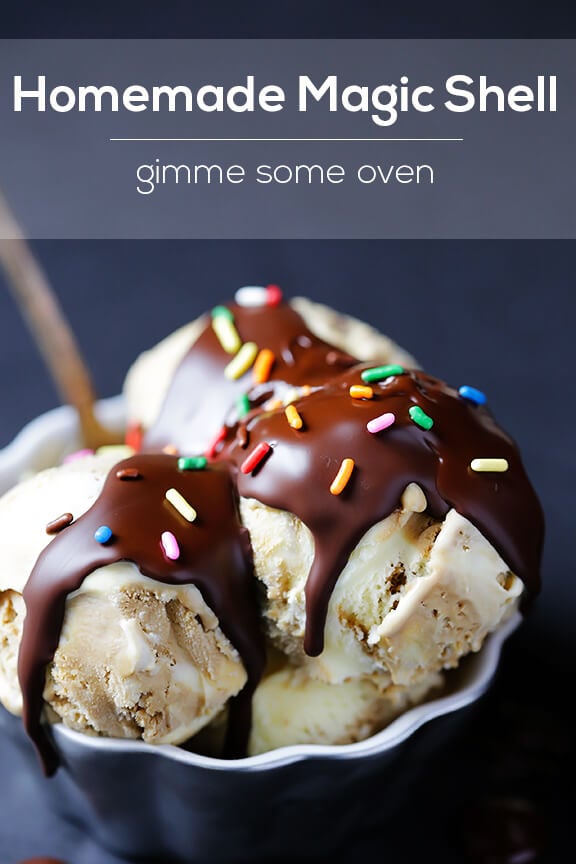 Disclaimer: I am serving for 3 months as ambassador for 'Moments For Me' with Haagen-Dazs.  I receive complementary products as part of this promotion, but am not paid and all opinions are my own.