Snow Ice Cream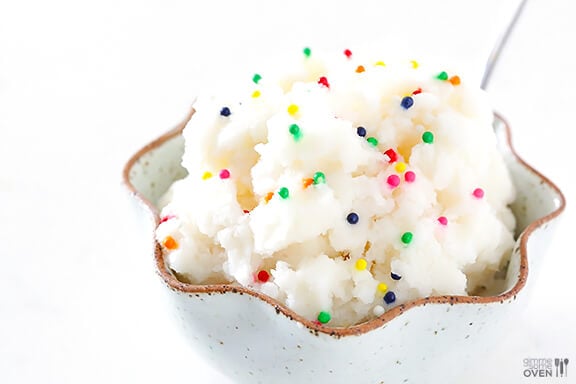 When life gives you lemons, you make lemonade.
Well, when life gives you snow, I think it's a must that you at least make one batch of snow ice cream. 🙂  Especially if you're a kid.  And especially if you're an adult.  (Hey, there's gotta be some reward for shoveling that driveway!)
If you're never made snow ice cream before, it literally couldn't be easier.  All you need are 4 simple ingredients (that I'm sure are already in your kitchen), about 5 minutes, and maybe a few sprinkles to throw on top for extra fun.
I decided to make a batch for a spontaneous snow day Sunday breakfast today.  (Yes, ice cream for breakfast.)  And since I had never shared this favorite on the blog, I just typed out my fastest blog post ever to share it with you before heading to church so that everyone else having a snow day today could have a sweet treat too.  And you'll be happy to know that — since we're having a healthy eating month on the blog — this healthier version calls for less sugar and milk (instead of cream), and is still full of great flavor!
Happy snow day, friends!
Snow Ice Cream Recipe | 1-Minute Video
First, gather all of your non-snow ingredients:
granulated sugar
milk (you can use any kind of milk)
salt
vanilla extract
Whisk the ingredients together in a large mixing bowl until combined.  Then pop the bowl in the freezer while you run outside to get your snow.
For this batch, you need about 8 cups (more or less) of fresh, clean snow.  But since ours was super light and airy, I brought in a little extra.
Immediately stir the snow into the milk mixture, and keep adding until an ice-cream-ish consistency is achieved.  It should be fluffy and scoop-able, but not runny.
About like that.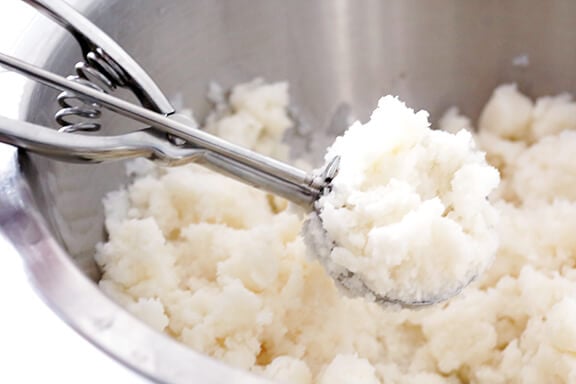 But it melts really quickly, so dish it up right away.
And get ready to dive in!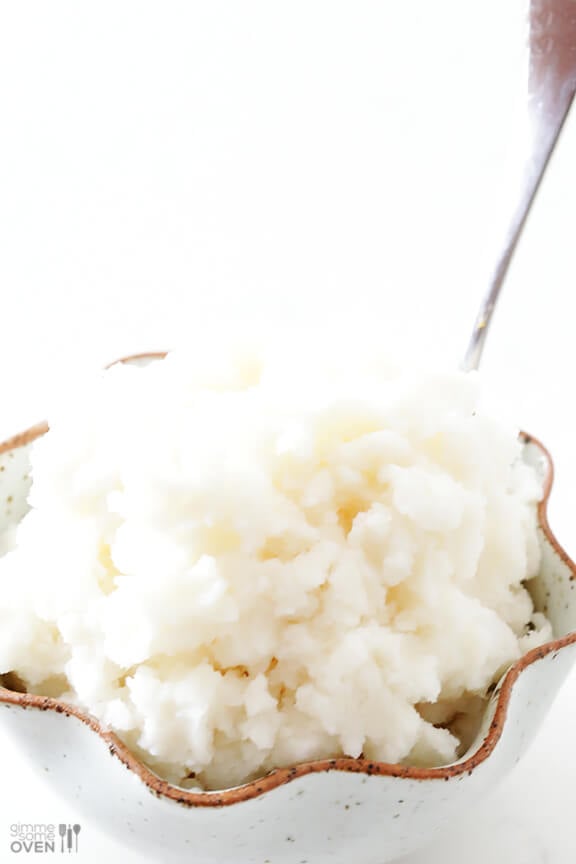 You can either eat it just as is…
…or add in sprinkles.  Lots and lots of sprinkles.  I vote sprinkles.  :)
Enjoy!!!
*Of course, I must disclaim that you eat snow at your own risk. If you're worried about pollution, then you can also make this recipe with shaved ice. I went for clean fresh snow. :)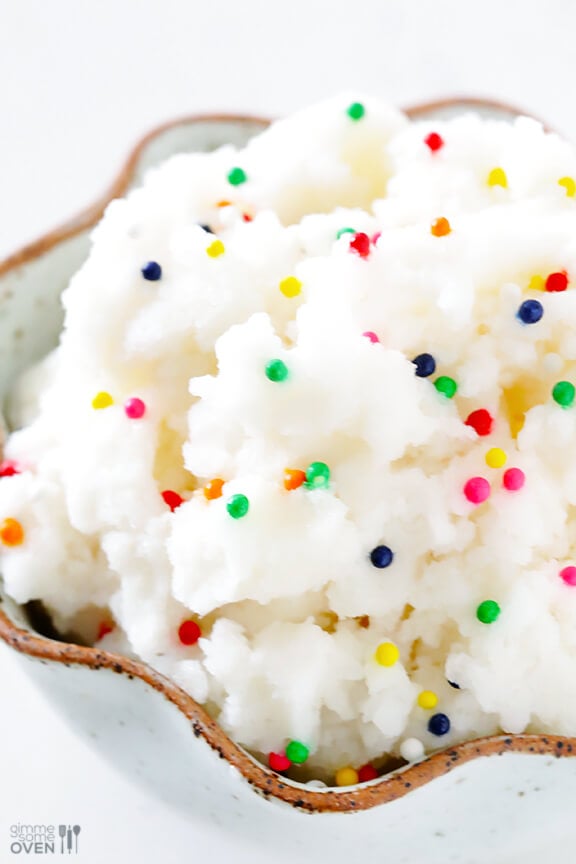 Snow Ice Cream
This 5-minute recipe for homemade snow ice cream is a sweet way to celebrate a snow day!
Ingredients:
Directions:
In a large bowl, whisk milk, sugar, vanilla and salt together until combined. Go scoop up some fresh (clean!) snow, and immediately stir it into the milk mixture until you reach your desired consistency.  (The ice cream should be fluffy, not runny.  But it melts quickly, so dive in quickly.)
Top with sprinkles or other ice cream toppings if desired, and enjoy!
*Consume fresh snow at your own risk.
All images and text ©
If you make this recipe, be sure to snap a photo and hashtag it #gimmesomeoven. I'd love to see what you cook!
This post contains affiliate links.