How To Move From Google Reader to Bloglovin'
This post may contain affiliate links. Please read my disclosure policy.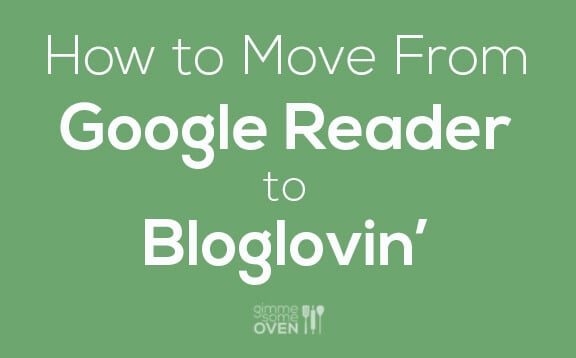 Gah! Did anyone else have a minor panic attack yesterday when that little message popped up on Google Reader saying that the service is officially closing down on July 1? I have been using Google Reader to follow way too many blogs for years and years. So this came as a total surprise and a bit of a bummer, as I have overall really loved using Reader.
But coincidentally, I had just recently begun exploring Bloglovin', and had really begun to fall in love with many of their features and layout. Granted, there are many differences between Bloglovin' and Google Reader, and some of the features I most love on Reader have yet to appear on Bloglovin'. But overall, it's a great reader, and it is an especially great resource for finding new blogs that are similar to those you already love. So I'm curious to give it a real try at least for awhile!
The good news is that Bloglovin' offers a really simple feature for importing the list of blogs you currently follow on Reader into your profile with Bloglovin'. So thought I would post a really quick how-to. I might make a more detailed tutorial this weekend with actual visuals (would that be helpful?). But for now, here is the basic idea.
Also, for those of you who do decide to make the switch to Bloglovin', would love for you to find me and come say hi! My profile is at /gimmesomeoven, where you can click "follow" for my blogs Gimme Some Oven and Gimme Some Life. Happy blog loving at Bloglovin'!
**I also posted a tutorial for those interested in switching to Feedly. You can view that here!***