How To Move From Google Reader to Feedly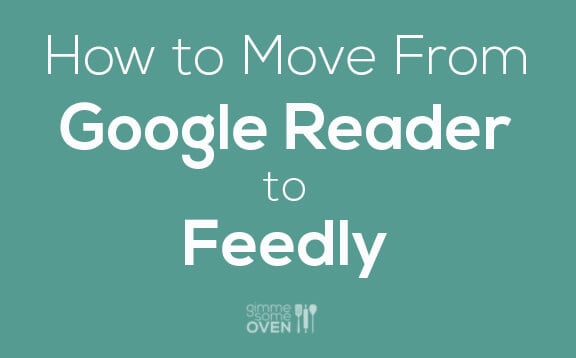 Ok, while I'm at it, thought I would go ahead and post a quick tutorial as well for how to move from Google Reader to Feedly.  (If you want to move to Bloglovin', you can find my tutorial here.)
I have been using Feedly on my phone for a long time now, but only learned how to download it on my computer this week.  It is a SUPER easy transition!  And it probably is a closer fit to Reader than Bloglovin', and they have tons of cool apps and formatting options so that you can make your reader look just the way you want it.  But still, both Feedly and Bloglovin' have their pros and cons.
I have listed the steps below for transferring your Google Reader blogs over to Feedly.  But note that you will need to repeat this process if you use multiple browsers (like Chrome, Firefox, etc.).  Also note that Feedly does not currently work on Explorer.
Cheers to all of these great sites stepping in to replace Reader!