A Very Special Project
This post may contain affiliate links. Please read my disclosure policy.
Update: Here is the latest from this community garden project in October 2021.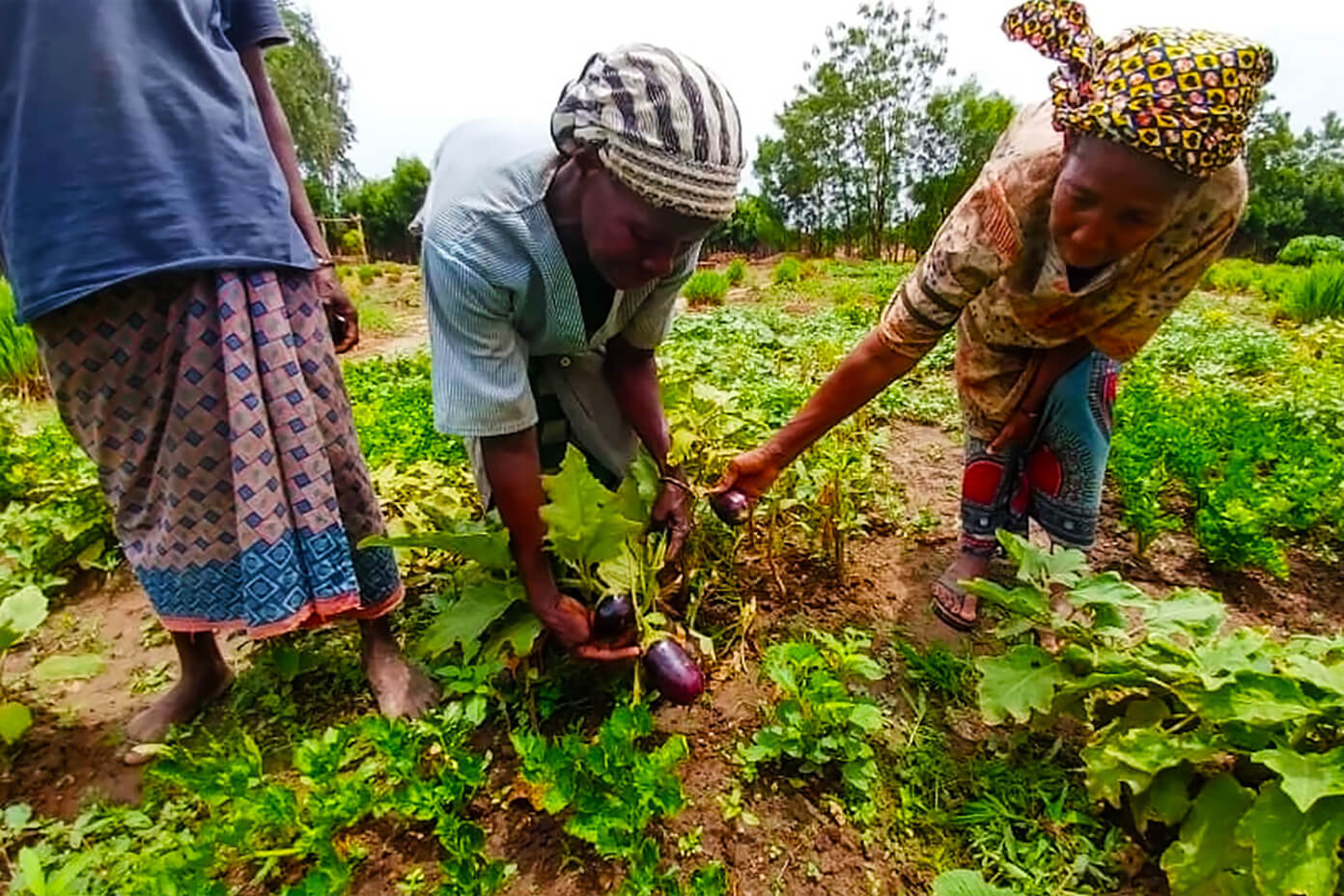 I have a very special project that I've so been looking forward to sharing with you. ♡
Many of you may know that my husband, Barclay, and I also work behind the scenes (him = full time, me = chipping in on nights and weekends) helping to run a small but mighty non-profit called The Wash Project. It is a community-led initiative in Mali, West Africa that's focused on improving public health through handwashing and access to clean water, developing economic opportunities for women, and strengthening food security for the most vulnerable members of community. And lemme just say — if you're in need of some good news in 2020 — the story unfolding in this community is so cool and just keeps getting better.
I could tell you stories upon stories about how local women have formed a co-op to produce soap that has been critically needed in the community for handwashing (especially during the pandemic), or how a newly-dug well now provides clean water for the local middle school and its 400 students for the first time ever, or how an awesome team of teenage volunteers travels around town each week delivering clean water and soap to the most vulnerable members of the community, or how college kids are working on a new system to produce clean-burning charcoal that families can use for their indoor stoves, and on and on. There are so many exciting projects within this community already in the works.
But today, I want to tell you about one very special new project that I would love for all of us — the Gimme Some Oven community — to help to make possible.
It's a project that has the potential to bring (quite literally) tons of fresh and healthy new food to a region that struggles with food insecurity. It's a project that is poised to create 200+ (yes, two hundred) new full-time jobs for local women in the next few months. It's a project that is entirely community-led (a value that is very important to The Wash Project, as the locals themselves always know what is best for their community) and designed to be sustainable for many years to come. And it's a project that will give us the opportunity to get to know, learn from, and cheer on some kindred spirits halfway around the world.
Friends, I want us to help build a garden together. ♡
A Life-Changing New Garden
And not just any garden. We're talking a new, sustainable, life-changing community garden in Ouelessebougou, Mali that is:
run completely by local women (very important, as only 50% of women are able to find paid employment in Mali¹)
comprised of 200+ gardening plots (newly-cultivated this year from land that was previously unused)
able to produce harvests year-round, thanks to a brand-new, solar-powered, fresh-water well that we hope to install (a critical component of this garden, as growing would otherwise be impossible during the 8-month dry season)
financially sustainable for the long-term (after our initial launch investment, a small percentage of the profits raised from the garden will be saved by members of the cooperative and reinvested regularly to help sustain operating costs long term)
The Wash Project recently helped to launch two other smaller community gardens in the area, which have been so successful that community members and local leaders have been approaching us hoping to create more. But while the land is available and these amazing local women are eager and ready to get to work, the initial investment needed to launch large-scale community gardens (especially digging expensive fresh-water wells to irrigate them) is prohibitively steep and would take years and years for the community to fundraise when most rural women earn between $10-$20 per month.
The challenges of food insecurity in Mali right now, however, are severe. 71.8% of people in the country currently live in poverty, 30% of children are affected by malnutrition, and our team on the ground reports that funds to feed families are too often scarce. On top of that, healthy food (fruits, vegetables, healthy grains, etc) can also be incredibly expensive and hard to source, especially during the region's 8-month dry season.
When it comes to putting food on the table, it's also worth noting that women in this community are still the ones who are culturally expected to do 100% (literally, all) of the cooking, which usually takes place over smoky, non-ventilated, wood-fired indoor stoves. Women are also typically expected to be the ones to travel out to the forests to forage and physically cut their own firewood each week for cooking, which is unfortunately contributing to deforestation in the area, or alternately they can pay inflated prices for firewood at the market. Women also have to travel long distances daily to fetch and haul heavy buckets of water home for their families.
So the sooner that we can empower these women to launch their own businesses and grow more healthy food for this community, the better.
So, let's talk details! Specifically…
what that this garden project will entail
what the Gimme Some Oven community is already doing to help
what you can do next to help make this garden happen
What We Need
In order to fully launch this new community garden — which will be added to a group of gardens called Benkadi — we are hoping to raise the funds needed to purchase the following essential equipment for this project. This will include (costs are initial estimates):
A new solar-powered fresh water well: From our initial testing, it looks as though one well will be sufficient to provide enough water for all 200 new gardening plots in the Benkadi Gardens. But in order to spare the gardeners from having to spend the extra time and significant physical effort required to manually pump all of the water they need (traditional pumps require a lot of strength, which can be difficult for older gardeners), we would like to invest in a quality solar-powered system that will pump water into a water tower so that the gardeners can have easy access via a series of taps to fill their water buckets. A trusted local well company will do thorough hydrologic testing in the area to determine the best and most sustainable place to drill the well and then complete the project. Cost: $14,000
Permanent shelter: As temperatures hover in the three-digits for most of the year, it's essential that these ladies have a shaded place to rest and take breaks during their hot days of work. It's rare that women have designated spaces to gather in this community, so the women are also excited about having a space of their own to socialize and share ideas about their work. This simple, permanent, weather-resistant shelter will be their home base. Cost: $380
Toilet: It is very important that these hard-working ladies have a dignified place to use the restroom during their workdays. Otherwise, women working in local gardens typically lose out on hours of the workday because they have to make the trip all the way back home to use the restroom. So we have budgeted in funds to dig at least two or three toilets on the grounds. Cost: $570 per toilet
Fencing and a gate: Many women in the area are forced to spend the nights in their gardens to fend off wild animals who sneak in to eat their crops, so much so that some have shared they rarely sleep in their own beds. Thus, it is essential that we construct a sturdy fence around the garden so that the women's hard work is protected and they can go home to be with their families at night. Cost: $1630
Startup funds for tools and seeds: We want to fully invest in all of the necessary tools and high-quality seeds for the women to use in their first year of gardening to get started. Cost: $380
Educational course for gardening and savings: A local expert will give all of the new gardeners a course in best techniques for year-round gardening, as well as help the women set up a savings program to be able to manage, save, and re-invest the profits that they earn. Cost: $60
Total Cost: $17,280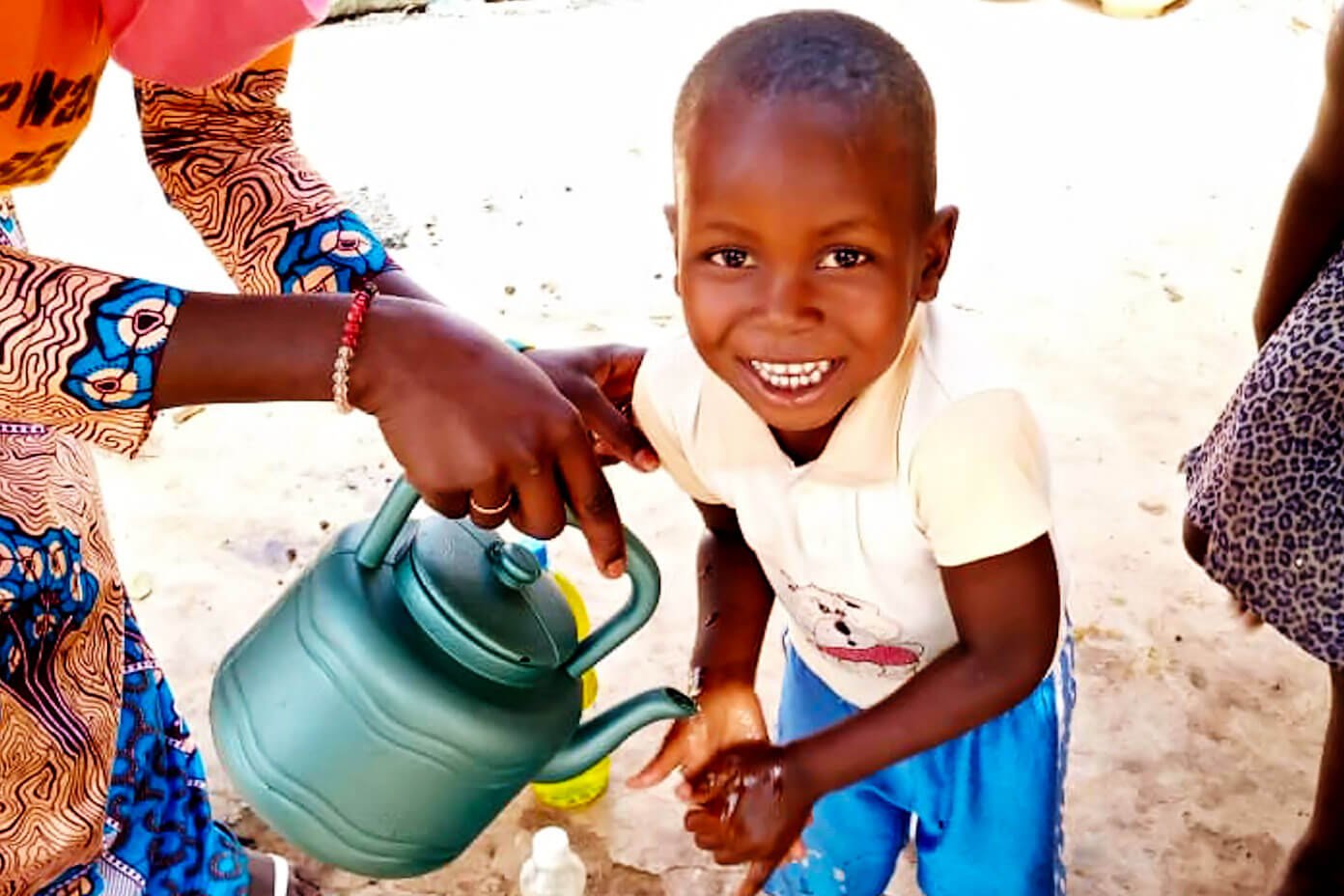 How You're Already Giving
For over a decade now, Gimme Some Oven has already been quietly donating behind the scenes to support a number of non-profit organizations helping vulnerable people in the United States and abroad. But I've never really shared about that much here on the blog because — to be completely honest — I was always raised to believe that financial giving is something best done in private. And I was always worried that it could come off as showy, or that I might say the wrong things, or that people wouldn't want to read about it. (Lol, the number one complaint I receive in comments is something along the lines of "stop talking and just get to the recipe already!")
Now personally, I'm someone who will probably always prefer to be more quiet about how I donate my time/money/effort behind the scenes. But professionally, I've realized that I haven't been giving YOU all a chance to share in the joy that comes from giving a portion of this blog's income to some seriously cool projects around the world — income that is entirely thanks to you (yes, you!) since it's your visits here that generate revenue for this blog in the first place. So please know that if you have ever clicked on a recipe here in the last decade, your support of this blog has already been helping to make a difference. And from here on out, I promise to share more updates about the ways that Gimme Some Oven is donating financially to organizations working to alleviate food insecurity and lift up vulnerable people around the world.
As for The Wash Project, Gimme Some Oven already covers all of the non-profit's annual overhead costs (staffing, supplies, logistics, etc), so that 100% of your donations can go directly to project initiatives. (My husband also foregoes a salary for his full-time work with the project, so all staffing funds for this non-profit go directly to the team in Mali.)
But this holiday season specifically, Gimme Some Oven will also be making an additional donation of $10,000 towards the launch of this community garden project, which means that…
How You Can Give More
…we still have about $7,280 to go.
This is where I'm hoping that you, our amazing Gimme Some Oven community, can jump in and help. ♡
I know that you all are kindred spirits who also share a deep love of gathering around the table to enjoy good food together. So this opportunity to empower this very special community to have better access to good and healthy food seemed like the perfect fit for all of us.
If we break down the numbers between the 200+ women this garden project will potentially employ, it's going to cost about $90 to help each woman jumpstart a brand new job that will help give her economic independence, provide healthy food for her family and community, and connect her with an awesome professional network of other women gardeners in the area. However, after the jumpstart $10K donation from Gimme Some Oven, the remaining cost per business ends up being around $40 each. So friends, here's my official ask…
Would you consider donating $40 to cover the startup cost of one gardener's business this holiday season?
Of course, if you would like to cover the cost of launching multiple gardeners' businesses or make a larger donation to The Wash Project, that would be absolutely amazing too. But if we can have at least 200 people sign up to fund these gardens, you guys, we can totally make this happen and help launch 200 new jobs together!!
The sooner we can achieve this goal, the sooner this project can get started. (Like, potentially next week if we move quickly!)  So here's how to join in:
To donate, please click here.  Donations can be made in any amount, and The Wash Project is a registered 501(c)(3) non-profit organization, so all donations will receive a tax-deductible receipt.

Or if you cannot donate financially right now, here's how you can also help.  We know that 2020 has been an especially difficult year with job losses and financial challenges. So if you're not in a place to give financially right now, not to worry. We would be honored to have you follow along (and spread the word to others) about The Wash Project on Instagram and Facebook, or you can also subscribe to email updates here.
I know we can make this happen together. And I know for certain that this community of women in Mali will go above and beyond to do their part in making this garden a success. They are some of the most extraordinary, hard-working, motivated, joy-filled, inspiring women I've come to know. And they are already working so hard to create a better future for their precious children and their community. I know that your support will mean the world to them and I'm so excited to share more updates as this story unfolds so that we can all encourage and learn from one another.
So from the bottom of my heart, thank you in advance for your time reading this post today and for your help to make this community garden dream a reality. I'm so excited and promise more updates to come soon!
Love,
Ali