Currently
This post may contain affiliate links. Please read my disclosure policy.
Happy Friday, everyone! ♡
I hope that today finds you warm and well, wherever in the world life may find you. It's still a balmy 74 degrees today here in Barcelona, which makes this summer-loving heart of mine exceedingly happy. We have our French doors flung wide open, and are planning to picnic and go for a bike ride and take the dogs for some long walks this weekend to soak up as much warmth as we can before winter arrives. Otherwise, just heading to a barbacoa (which actually means "barbecue" in Spanish, not the steak from Chipotle!) with some friends tonight. Followed by the inaugural meeting of our new little "documentary club" at our place tomorrow night (watching and discussing this film). Then on Sunday night, we're heading back to an open mic night that Barclay discovered a few weeks ago. Who knows, if I'm feeling brave, I may play a tune too!
Anyway, it's been awhile since I posted an update here, so I thought I'd pop in with the latest if you'd like some weekend reading. I also wanted to take a chance to say thank you so much for your thoughtful responses to my post from Tuesday. I hadn't realized until recently that I had never really fully explained that part of my story here on the blog. But yet again — as has happened so many times — I was completely blown away by your kindness and support. Thank you. I'm sending all my love back your way today, and feel so lucky to have you all as part of my life.
Wishing you each a cozy fall weekend ahead, and here's the latest from Barcelona!

Barcelonaversary
Oh my gosh, we did it! This week officially marked our 1st anniversary of living in Barcelona!
In some ways, this feels like it has been the longest, fullest, craziest, most exciting, most challenging year of our lives. But mostly, it just feels like time has flown. I can't believe that we were landing in Barcelona at this time last year. But frankly, we're super-relieved to be on this side of things now. Our transition over here a year ago was actually pretty brutal. (Short story: We ended up having to rent a car at the last minute and drive to Chicago to catch a special flight here with our dogs. Then once we finally landed in Barcelona, we learned that United Airlines had lost our dogs — oh, and most of our luggage — and spent most of our first day here completely panicked, hauling our bags from building to building to building trying to find them. We finally tracked them down in a freight warehouse. But then got our first taste of Spanish bureaucracy and had to endure more hours of a paperwork runaround, trying to get them to release the pups to us. Thankfully we were reunited and eventually found a dog-friendly cab. But then we learned that there was an enormous Catalan independence march happening on our street, so the cab had to drop us off a few kilometers away from our sight-unseen new apartment. Which was a complete circus — the two of us, our two traumatized dogs (whom we couldn't bear to return to their kennels), four large suitcases, four small carry-ons, and two extra-large-international-flight kennels — trying to make our way through the packed streets of Barcelona on foot.)
That was our life a year ago this week. ?
Definitely not quite the romantic, starry-eyed arrival in a brand new country that we had envisioned. But thankfully, we all made it through. And a year later — goodness — it's amazing how much this place feels like home. So many things have started to really "click" lately, especially with friends here and with Spanish. And we no longer feel like newbies with everything. So as cliche as it sounds, it really does feel like we're just now getting started.
Feeling great about heading into year two, and excited to see where it will lead!
(On that note, Barclay and I totally fell off the wagon with our monthly update videos awhile ago. Whoops, life was too busy! But…I've been thinking about writing some new posts specifically about expat stuff. So if you guys have any questions or requests about moving abroad, lemme know and I'll get to work on those.)

Good Reads
This winter, I've set an intention of watching less and reading more, ideally with lots of hot tea and cozy blankets nearby. So since you guys always have good recs, I thought I'd ask — what good books have you been reading lately?? Any recommendations?
Some of my faves from this past summer and fall have included (affiliate links):
Also, I really really wanted to love Little Fires Everywhere (Celeste Ng) and The Signature of All Things (Elizabeth Gilbert), but I wasn't sold on either. Did you guys love them? Thoughts?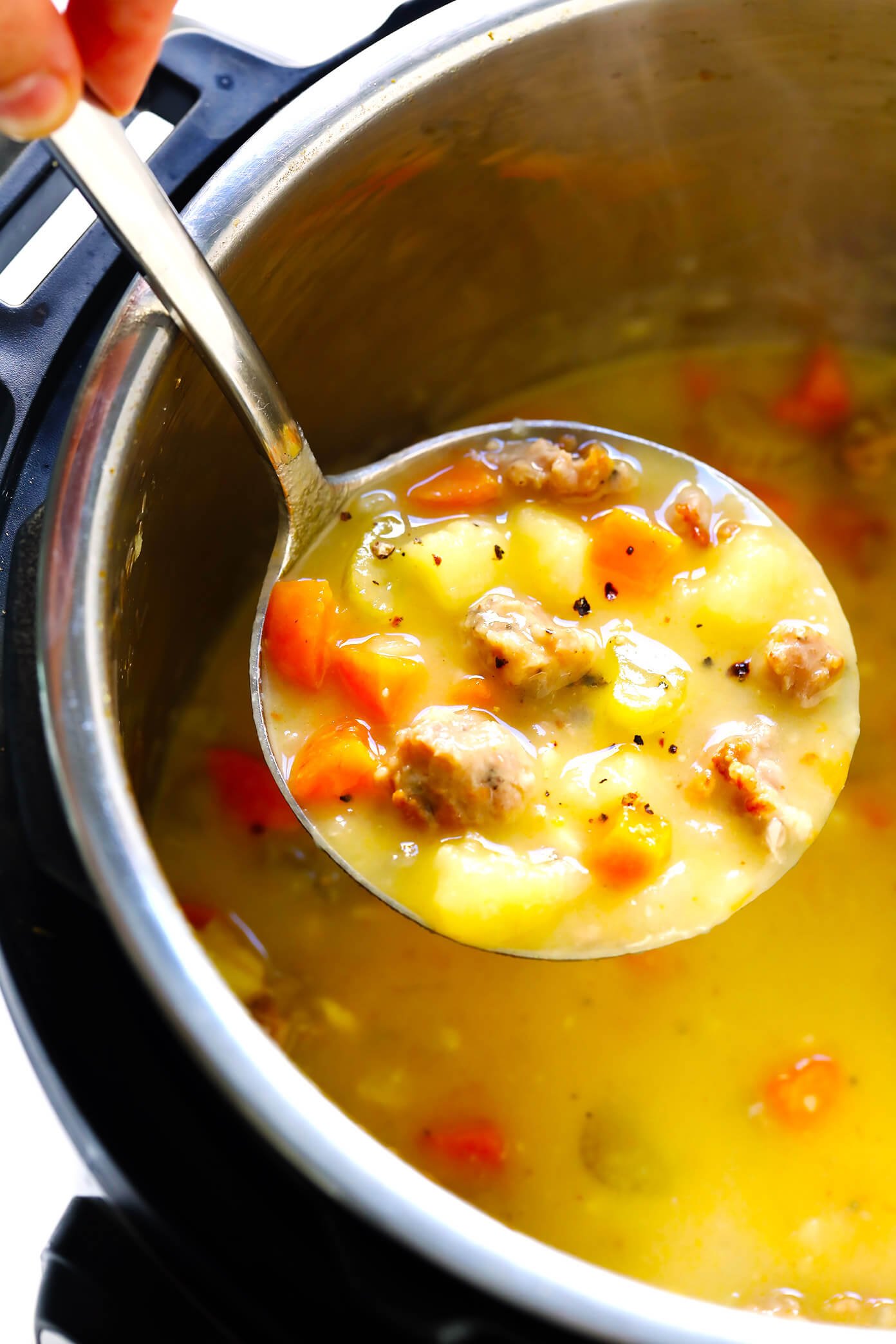 Cookbook-ing!
Speaking of good books, there are also so many good cookbooks coming out this season! I'm slowly starting to make my way through a few of them. So far, I've really enjoyed:
Skinnytaste One & Done (Gina Homolka): Another winner from Gina of Skinnytaste, this time dedicated entirely to Instant Pot, slow cooker, air fryer and sheet pan meals. I made her Turkey Cheeseburger Soup last week, pictured above, which was simple and delicious.
Let's Stay In: More Than 120 Recipes To Nourish The People You Love (Ashley Rodriguez): Just as beautifully written, heartfelt and inspiring as I had anticipated. If you don't follow Ashley from Not Without Salt, you must.
The Fresh and Healthy Instant Pot Cookbook (Megan Gilmore): Another great release from a fellow Kansas City blogger — Megan of Detoxinista. Her recipes are always solid, wholesome and delicious. And I love her creativity with the Instant Pot!
Cravings: Hungry For More (Chrissy Teigan): Love her...and her cookbooks. This one does not disappoint!
Ottolenghi Simple: A Cookbook: I'm waiting for this one to free up at the library, and can't wait to dive in. Love Ottolenghi, and this collection sounds wonderful.

Seasonal Anxiety
I know that fall is sooo many people's favorite season. But it's always been a super bittersweet one for me, because it means that (1) my favorite season — summer — is officially coming to an end, and (2) my least favorite season — winter — is just around the corner. Oof. I actually really enjoy the weather and the colors so many of the cozy traditions that come with fall. But as someone who's seasonally affected, I have to be extra-intentional about staying present this time of year, and not get spend my time dreading the short days and freezing forecasts to come. ?
That said, I've learned over the years that one of the things that actually helps me most with seasonal anxiety is to make plans. You know, have things to look forward to! So I spent some time last week during my seasonal retreat making some plans for the months ahead, and I'm feeling better about this season and the next one to come. Some priorities on my agenda?
Pool time. As much as I love to work out at home, I caved and (shocker) decided to join a gym. Specifically, one with a steam room and a nice big warm-ish pool. It's not fancy, but it's the closest I can come to taking a bath (my favorite thing ever in the winter). Plus, my good friend Rachel has agreed to be my gym buddy, so I now have some extra accountability to get outta bed come December mornings.
Baking. I've always considered myself far more of a cook than a baker. But I've recently come to the conclusion that I'm actually a very happy winter baker. Warm ovens, warm cookies, warm loves of bread are totally my jam when it's chilly out! So this week, I stocked my pantry with a bunch of baking essentials (some of which are hard to track down here in Spain), and I've decided to try and have at least one good baking night a week while it's cold out. Added bonus? Most of my favorite American cookies and desserts aren't common here in Spain, and our friends here go nuts for them. So it's really fun to be able to share them with people here too!
Candles.  A lesson that I've learned in adulthood — burn the good candles.  Don't save them for special occasions. Don't skimp on cheap ones that you only sorta love. If you're a candle person — and I very much am — invest in candles you love and burn them happily and often. Barclay and I went to the store this week and each picked out a few of our faves so that we're stocked for the next few months. And I'm convinced they're the best thing we've purchased all season. I love them.
Visitors. More friends and family are headed our way soon, and we can't wait.  It's looking right now like we're going to have about one set of visitors here each month this November-May, which will be a slower pace than the full calendar we had our first year here. But it feels just right for year two. (Also, if any of you or your friends are planning a trip to Barcelona, don't forget to check out our travel guide full of all of our best recs!)
New Zealand + Korea. Other main thing I'm looking forward to? A trip down under — where it will conveniently be summertime while we're there in February! I've mentioned before that Barclay's dad and all of his relatives on that side of the family are from New Zealand, and they're having a big family reunion there in February. So we're saving up for plane tickets to head that way. And then I'm going to slip out a few days early to head up to visit my friends, Kerry and Nathan, who live in Korea and snuggle their soon-to-arrive little baby boy! Can't. Wait.
Anyway, it feels great to have some things on the calendar to look forward to. ♡  How about you guys? Whether you love or dread winter, are you doing anything to get ready for it?
(Also, for anyone else in the seasonally-affected camp, my friend Jessica shared an article the other day that I loved and instantly bookmarked in my toolbar to consult when needed this winter. It's called Everything Is Awful And I'm Not Okay, and it's fantastic. Highly recommend.)
Portugal
In our effort to carpe Ryanair (seize the cheap European plane tickets!), we've also decided to squeeze in one more quick trip before winter hits and head next door to Portugal at the end of this month. It's next at the top of our travel list, and should still be pretty warm this time of year. So if any of you have recommendations, we would love to hear 'em! We've heard amazing things about the country and can't wait to see it for ourselves.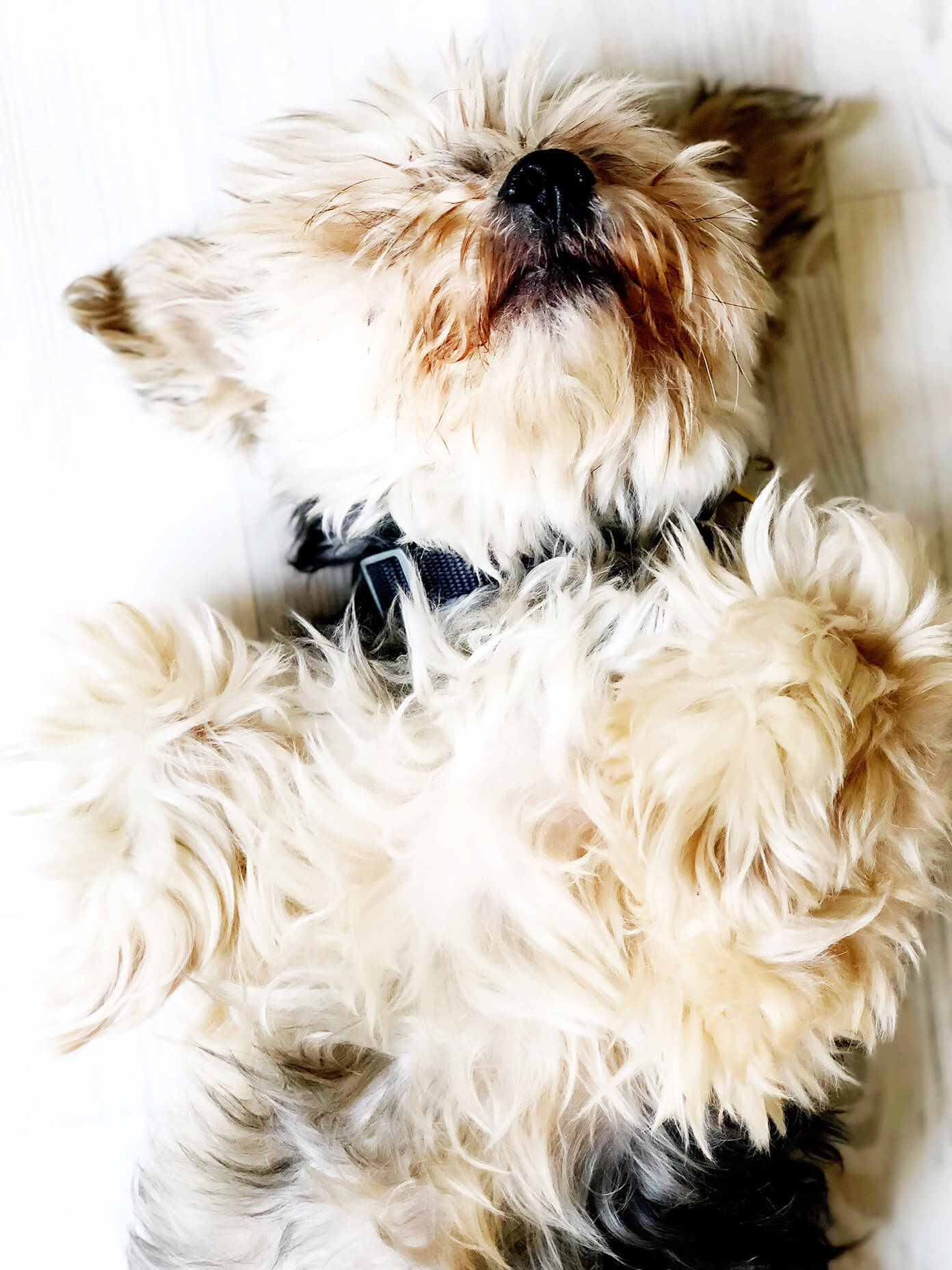 ¡Feliz Fin De Semana!
Alright, that's the latest! Wishing you a relaxing weekend ahead, hopefully including at least one good sleep-in or siesta. You know, Spanish-style. ;)