Currently
This post may contain affiliate links. Please read my disclosure policy.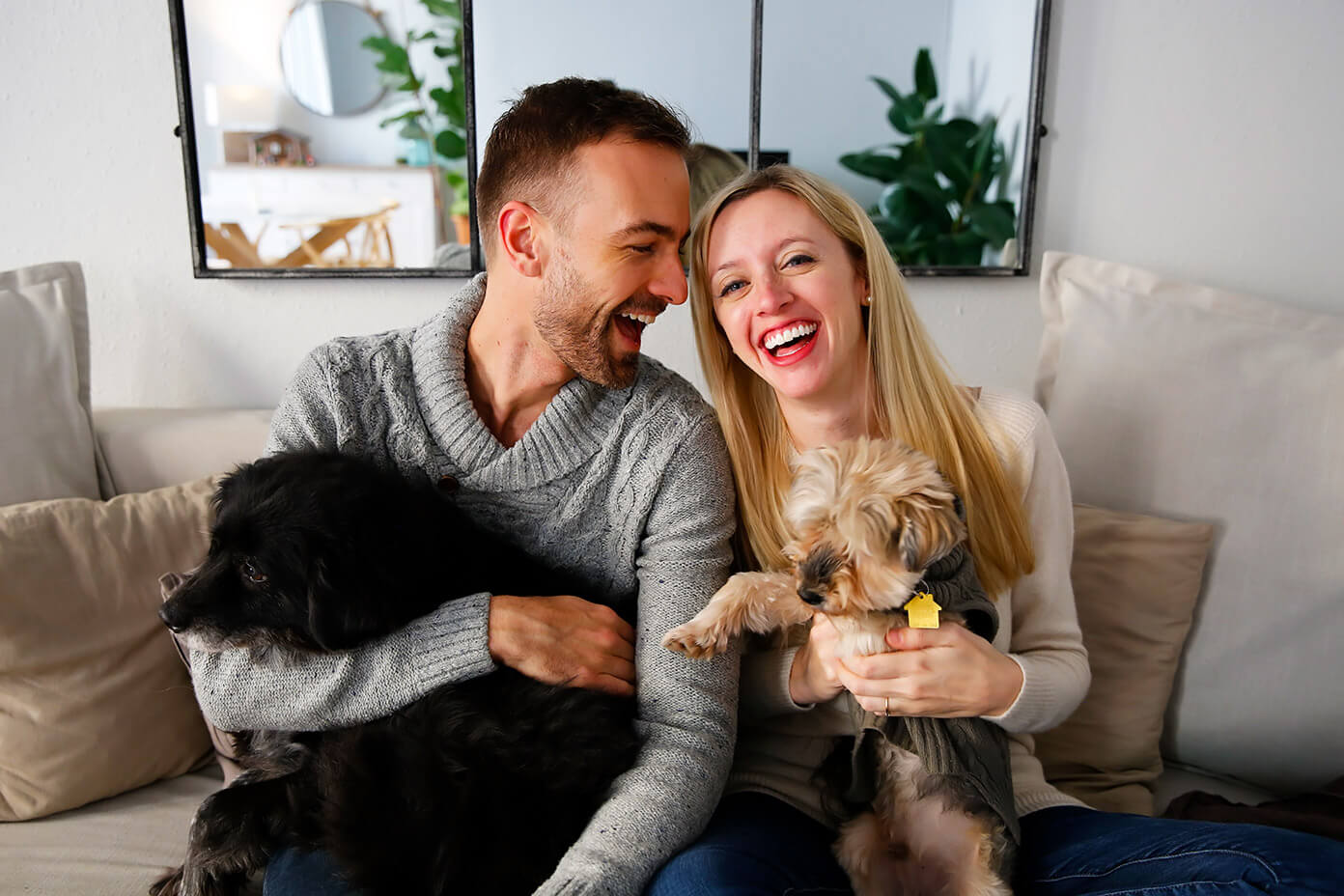 Gosh, it's amazing what a difference a year can make.
Last year at this time, we were less than two months into our move to Barcelona, and literally everything around us was new. From exploring the endless streets of magical Christmas lights here in Barcelona, to discovering all of the traditional and super-quirky items to be found in Barcelona Christmas markets, to decking our new flat's halls with our very own Caga Tió and customized belen, to sampling panellets and castañas and turrons galore — Barclay and I instantly fell in love with all of the new holiday traditions that are celebrated here in Catalonia. And we were excited to spend our first married Christmas here together in our bright and shiny new city.
Instead, we ended up getting blindsided by a pretty crushing wave of loneliness. We had both agreed that we wanted to stay in Barcelona for Christmas, but hadn't really thought through the fact that the (very few) friends we knew here all had family plans of their own over the long holiday. So when we woke up on Christmas morning to an empty calendar, a city that was completely closed down, and an Instagram feed filled with a million photos of everyone we loved celebrating back home — well, the "fun" staycation that we had envisioned quickly evolved into tears over takeout. We both loved Barcelona and all of the adventures that we were having. But without close friends here to share everything with, what was it really worth? For the first (and admittedly, not the last) time, I worried that our move abroad had been an enormous mistake.
I was reminded that day, though, of a memory from Kansas City. Just before we moved, my friend, Ian, had surprised me by praying this thoughtful prayer for "that day" — the day, he imagined, that was sure to come when one or both of us would wake up and wonder if we had made the wrong move. Whenever that moment arrived, he had prayed that we would be reminded that we were in the right place, and that we could do it, and that we had the support of everyone back in the States — and that we would press on.
Honestly, looking around last Christmas, neither Barclay or I felt like Barcelona could ever evolve into a home for us that felt as rich and loving and supportive as the community we had come from in Kansas City. It was a doubt that continued to come up again and again in the coming months. But that prayer of Ian's was always filed away in the back of my mind.
And now, a year later, it brings tears to my eyes again to see how much as changed.
I had been bracing myself for another wave of loneliness and missing-everyone-back-in-KC-ness this holiday season. But while we've come to realize we will never stop missing our crew back home, we have been surrounded by so much surprise light and love and laughter here lately, which is entirely thanks to the amazing and growing circle of friends who have become our new "home team" here in Barcelona. From getting to share two very special Thanksgiving dinners with friends this November (my favorite holiday!), to eating latkes galore and singing songs and spinning the dreidel at Hanukkah (sooo fun), to introducing all of our friends here to our favorite American cookies (spoiler alert: they love them), to exploring Christmas markets in Germany and here in Barcelona with my parents (a bucket list item for us all) — this holiday season has felt like night and day from last year.
I think it's also due to the fact that — while newness is fun — it's felt profoundly grounding that the holidays here are familiar this year. Lol, like we actually know what we're talking about! For example, this year, we understand most of the Catalan lyrics for the Caga Tió song, and we know which neighborhoods have the best Christmas lights, and we know to stock a very full fridge on the 24th because (by contrast to the rest of Spain) we now know that the 25th and 26th are the two bank holidays here in Catalonia. We know better what to expect. And we've done a better job of making plans. And while the ups and downs have still come, overall, this has season been one of our most special in Barcelona so far.
As any of you who have made a big move well know — it all just takes time. ♡
Anyway, we're feeling deeply aware and grateful here for the changes that this year has brought. And (maybe some you expats can relate?) a strange sense of pride that we pushed through. And more than anything, just glad to be in a place that legit feels more like "home" for the holidays this year.
So without further ado, here are a few photos and updates from this past month here in Barcelona!

New Season, New Celebrations
As I mentioned above, Thanksgiving has always been my favorite holiday. So it felt extra special to be able to share — not one, but — two Thanksgiving feasts together with our new friends this year!
The first was at our friends' Danny and Nessa's place, where Nessa created the most beautiful Thanksgiving table (which instantly made me tear up and feel all of the nostalgic feels) and Danny managed to track down and spatchcock a delicious turkey for dinner (they are impressively hard to find in Spain, and usually have to be special ordered). These two were some of our very first friends here in Barcelona and have been incredibly gracious with inviting us on adventures and folding us into their circle of friends this past year. So when it was time to go around the table and share what you are grateful for, well, the moment was not lost on Barclay and I that their home was a fitting and perfect place to celebrate a day of gratitude. Lots of love for these two.
A few days later, Barclay and I hosted a big Friendsgiving (everyone here got a big kick out of the term, btw) here at our home. And oh my goodness, it was easily my favorite night that we've had here in Barcelona so far. ♡♡♡  We cobbled together a few folding tables to create one big long table for a crew of 16 friends to gather around. And for the first time in my life, I singlehandedly cooked a big Thanksgiving feast with all of the fixin's! It was the first time that most of our international friends had ever experienced an American Thanksgiving. (They mostly knew about it from "Friends!")  And their enthusiasm about trying everything from cranberry sauce to stuffing to green bean casserole to pumpkin and pecan pie made the night soooo much fun. Turns out, the butternut squash soup that I served as an appetizer and creamed corn were the surprise crowd favorites. But everyone sampled and enjoyed a bit of everything. And — you know me — having our tables full of so many good friends and good friends just meant the absolute world to Barclay and me. It was one of my favorite Thanksgivings ever, and one I'll never forget.
A few weeks later, our good friends Rachel and Sam hosted one more unforgettable party — for Hanukkah! Since Rachel is vegan, they went above and beyond and cooked both traditional and vegan versions of all of the classics, which were delish. Then we lit the menorah, sang songs, drank cava, and played dreidel (which I won — beginner's luck!) late into the night. And it was ridiculously fun. Loved every minute of it.
Christmastime in Germany
As some of you noticed on Instagram, Barclay and I split up our trips back home to Kansas City in 2018. I had really wanted to go home for my annual girls' weekend in July, and he had wanted to go home to play with his Christmas band during the first few weeks of December. So with plane tickets and dog-sitting not being cheap, we decided to take turns going home this year, which worked well for us.
That said, knowing that I was going to be home alone with the pups, my parents surprised me by offering to come back to Europe to keep me company while Barclay was gone. So they recruited our longtime family friends, Greg and Julie, to come along for the adventure. And the four of them ended up spending a week together in Germany, traveling all around to experience the country's famous Christmas markets, followed by four days here in Barcelona.
I flew up to Germany to join them for three days Christmas market-ing in Rotenburg and Nürnburg. And I'm happy to report that Christmas in Germany really is just as magical as they say. From the charming Christmas decorations literally everywhere, to all of the gingerbread and hot mulled wine and traditional foods galore, to watching dozens of adorable children with their tiny lanterns follow Saint Nicolaus around the plaza, to spending time with Greg and Julie's former German exchange student, Lina, who graciously showed us around and explained all of the traditions — Germany definitely knows a thing or two about Christmas cheer. Loved getting to cross that experience off of our bucket lists, and highly recommend it if you have the chance to go.
Gimme Some (New!) Oven
One other total game-changer this season? Omg, you guys, we finally got a new oven!!!
As many of you have heard me lament, the oven that originally came with our apartment was a baker's worst nightmare. It was wildly unpredictable, never heated to the correct temperatures, burned the tops of just about everything, randomly shut off without warning, and had just generally made baking zero fun this past year. All the moreso when you have a food blog named Gimme Some Oven. ;)
Last month, though, we decided to bite the bullet and just pay for a new one.
And — miracle of miracles — this one actually works!!!
For the first time in over a year, I've been genuinely excited to bake again. And it has made this season especially fun because we've discovered that all of our international friends absolutely love American cookies.  Believe it or not, most of them had never tried a chocolate chip cookie, or knew about no-bakes, or were even familiar with the main ingredient in molasses cookies. (<– Those have been the hands-down crowd favorite, by the way.)  So we've been baking up a storm here, and have had the best time savoring all of our old favorite recipes through the eyes of our new local friends.
This Christmas
Looking ahead, we're also feeling much better about our upcoming plans for Christmas day this year. Coincidentally, two of our other best friends, Maureen and Toby, also moved to a new city in 2017 around the same time that we did, and also had a hard first Christmas on their own last year. So this year, we decided it was only natural to make better plans and spend the holidays together!
The two of them are going to be arriving in Barcelona on Monday, just in time for our annual Caga Tió thwacking with some of our Catalan friends. Then we're looking forward to a chill week together afterwards, exploring Barcelona around Christmastime, heading out to the countryside for a calçotada, taking the train to Valencia for a few days, and then coming back to Barcelona to pound a dozen grapes during New Year's. Can't wait.
And since Christmas break here in Spain extends until Epiphany (which is the more major holiday celebrated here), Barclay and I have also planned to take time off the first week of January and head to Madrid for a few days with friends. Then we will be back in Barcelona in time to celebrate all of the Tres Reyes pageantry.
Good things to look forward to.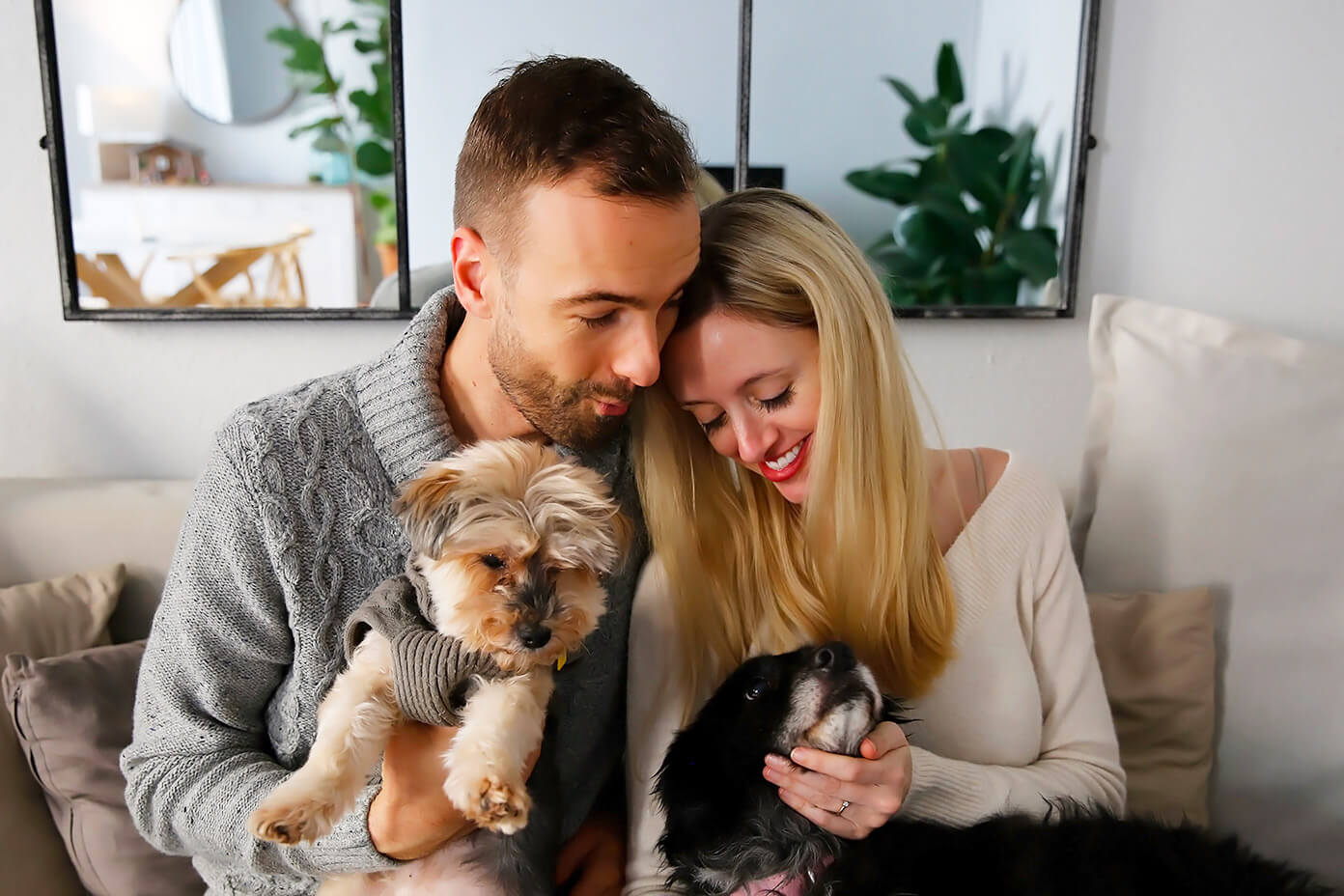 XOXO
Anyway, verrry long update, but that's the latest from Barcelona! :)  I'm signing off for the rest of the year to spend time with friends and our little family here. But I look forward to returning in the new year with a winning line-up of fresh and healthy recipes to get 2019 off to a very delicious start. And Barclay, Henry, Fiona and I wish you all a warm and meaningful Christmas, and send you lots of abrazos here from Spain!
Love,
Ali