Day In The Life
This post may contain affiliate links. Please read my disclosure policy.
A photo journal of my day yesterday here in Barcelona. ♡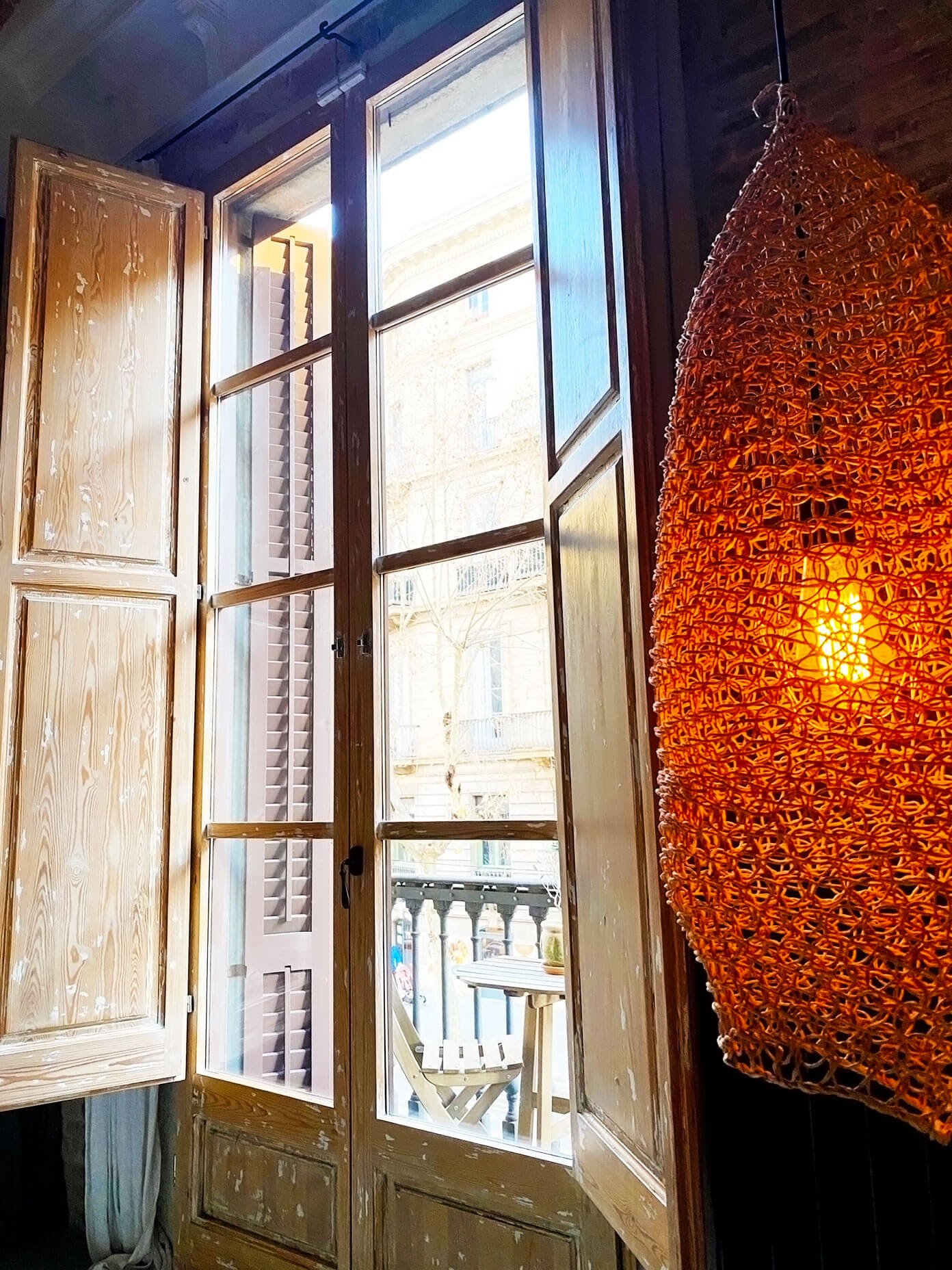 7:45am: Buenos días from Barcelona. ♡ Getting a late start to the day today, after not sleeping so well this week. Our lil' babe has been setting records lately with how many times he wakes me up during the night, which I'm sure is only a very gentle foreshadowing of what's to come. Still, whew, mornings are pretty groggy right now.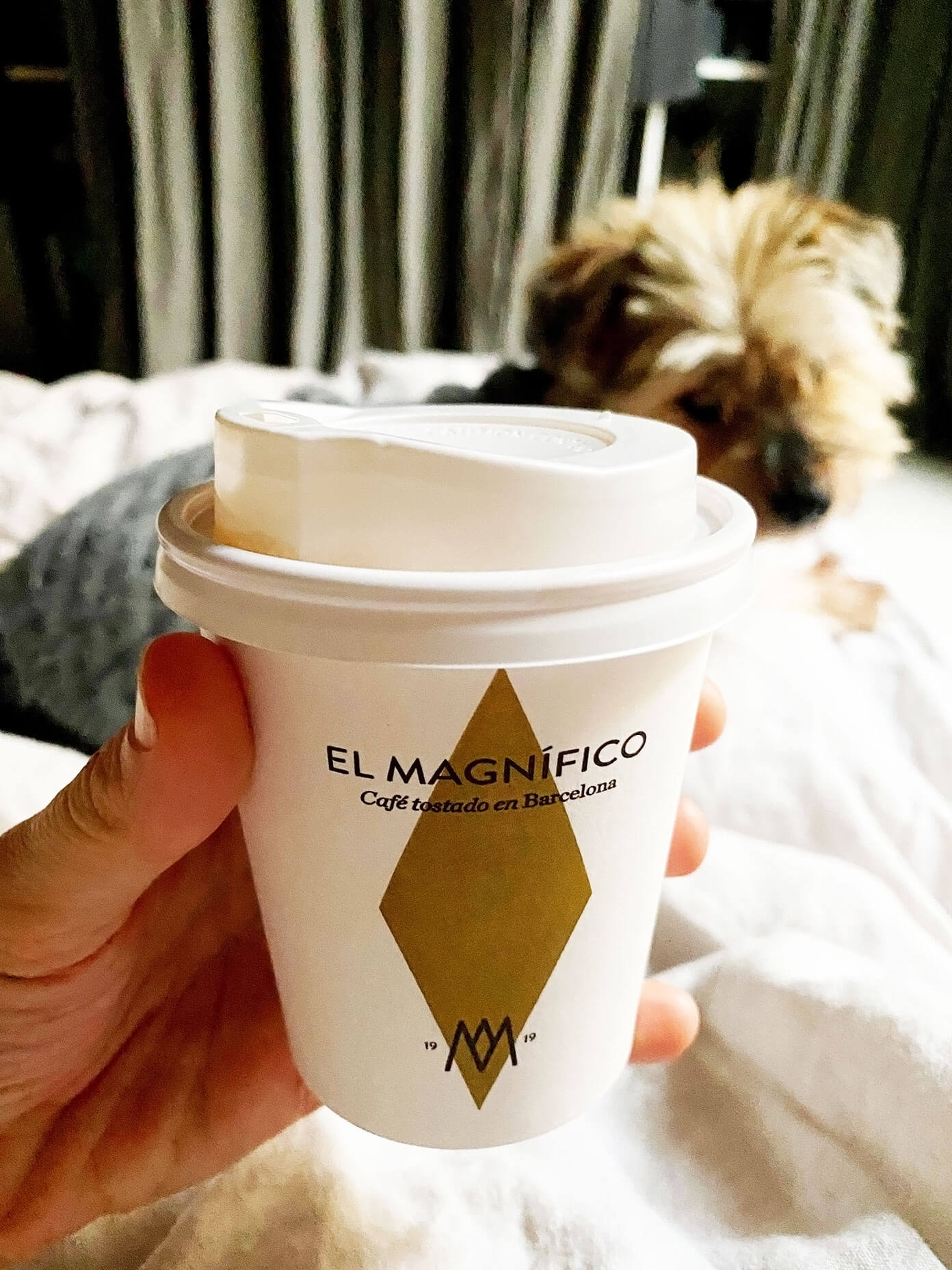 8:00am: We realized just before bed last night that we were out of coffee, so my sweet husband walked across the street to pick us up some flat whites this morning. Still one of my favorite things about living in Europe — little cafés serving good coffee are absolutely everywhere here.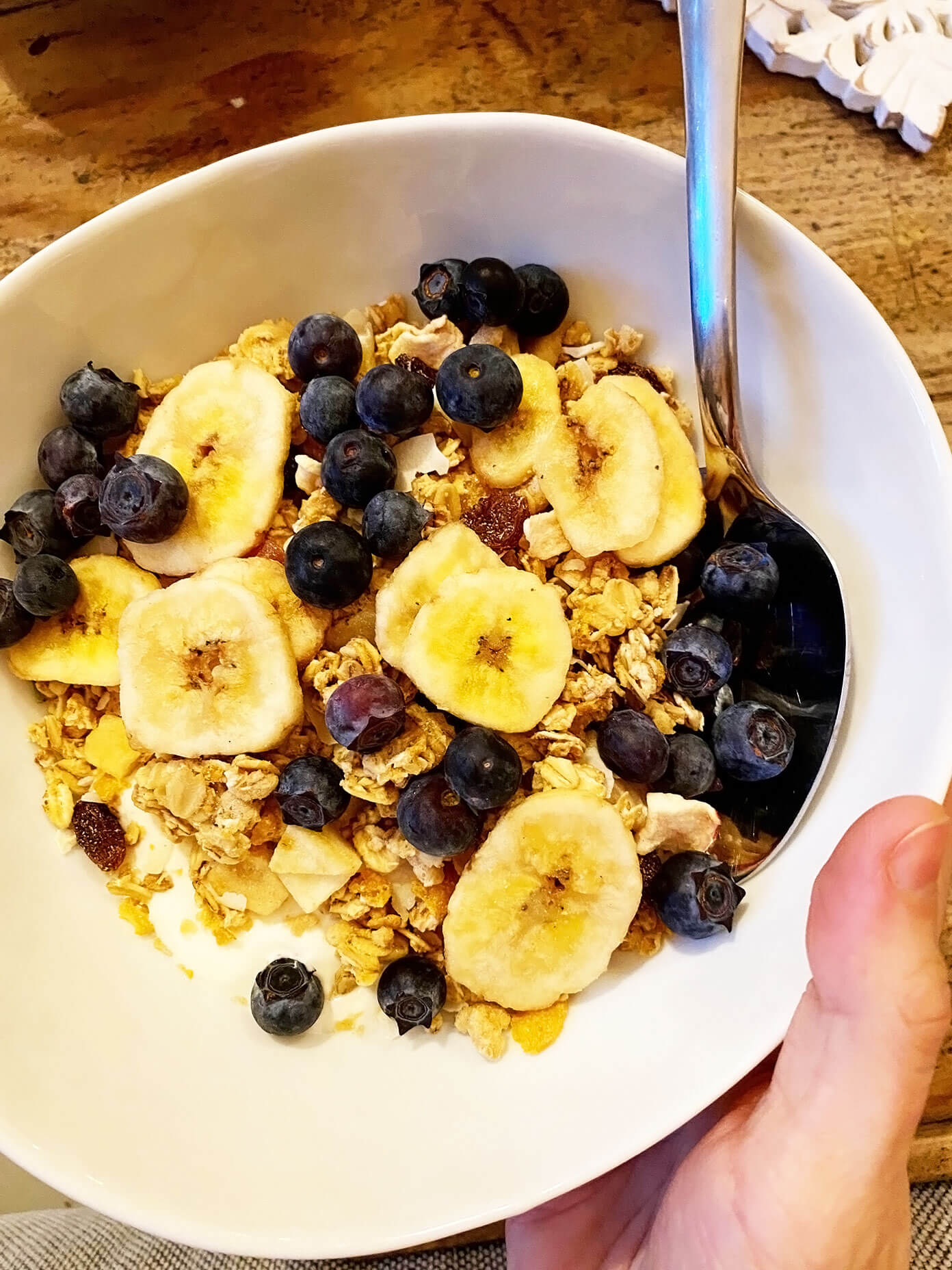 8:15am: Breakfast creature of habit. Love my granola parfaits!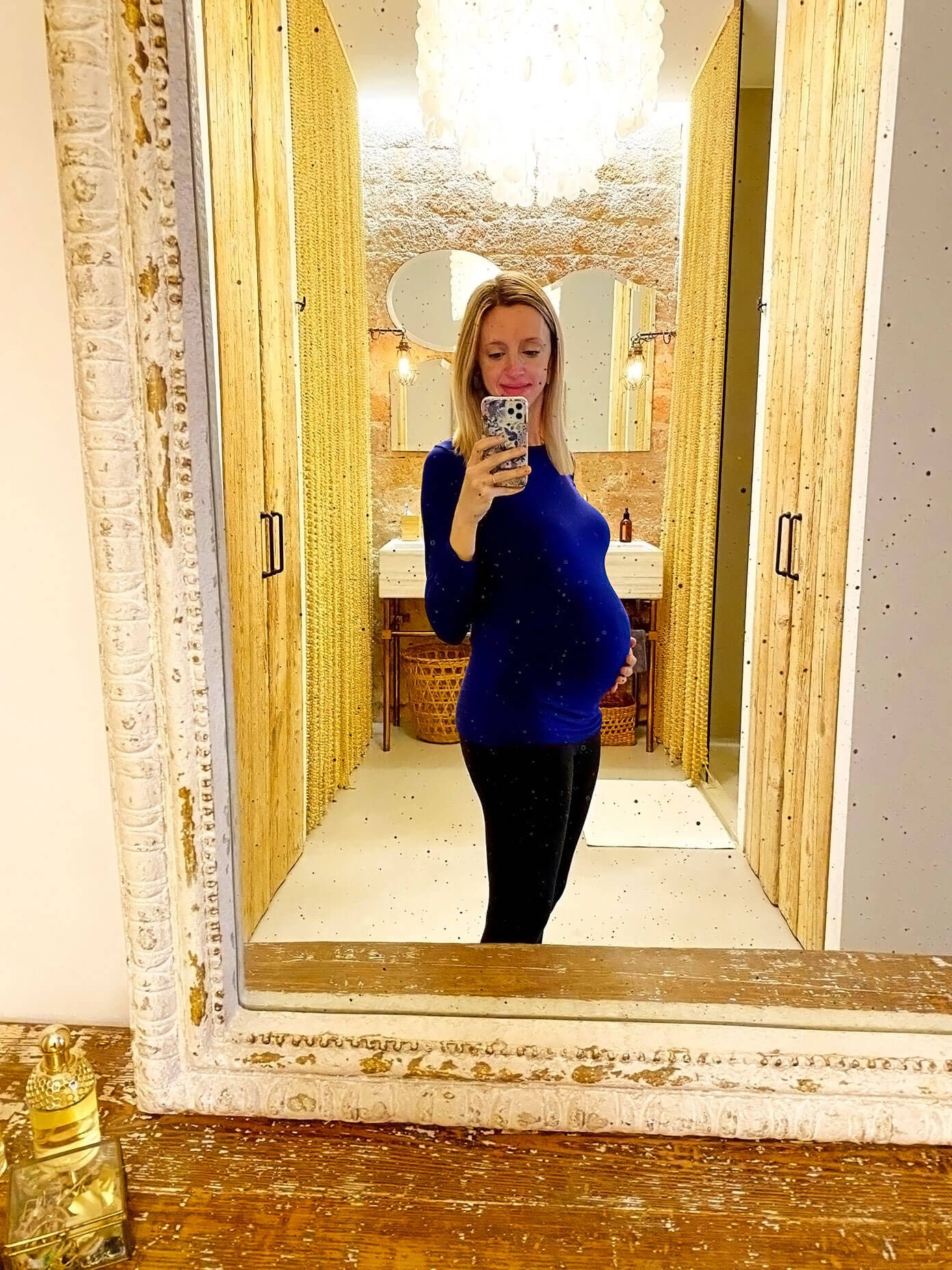 9:00am: Showered, dressed, and ready to start the day with my lil' buddy. (Who's not so little anymore — he measured over 4 pounds during our ultrasound on Tuesday!)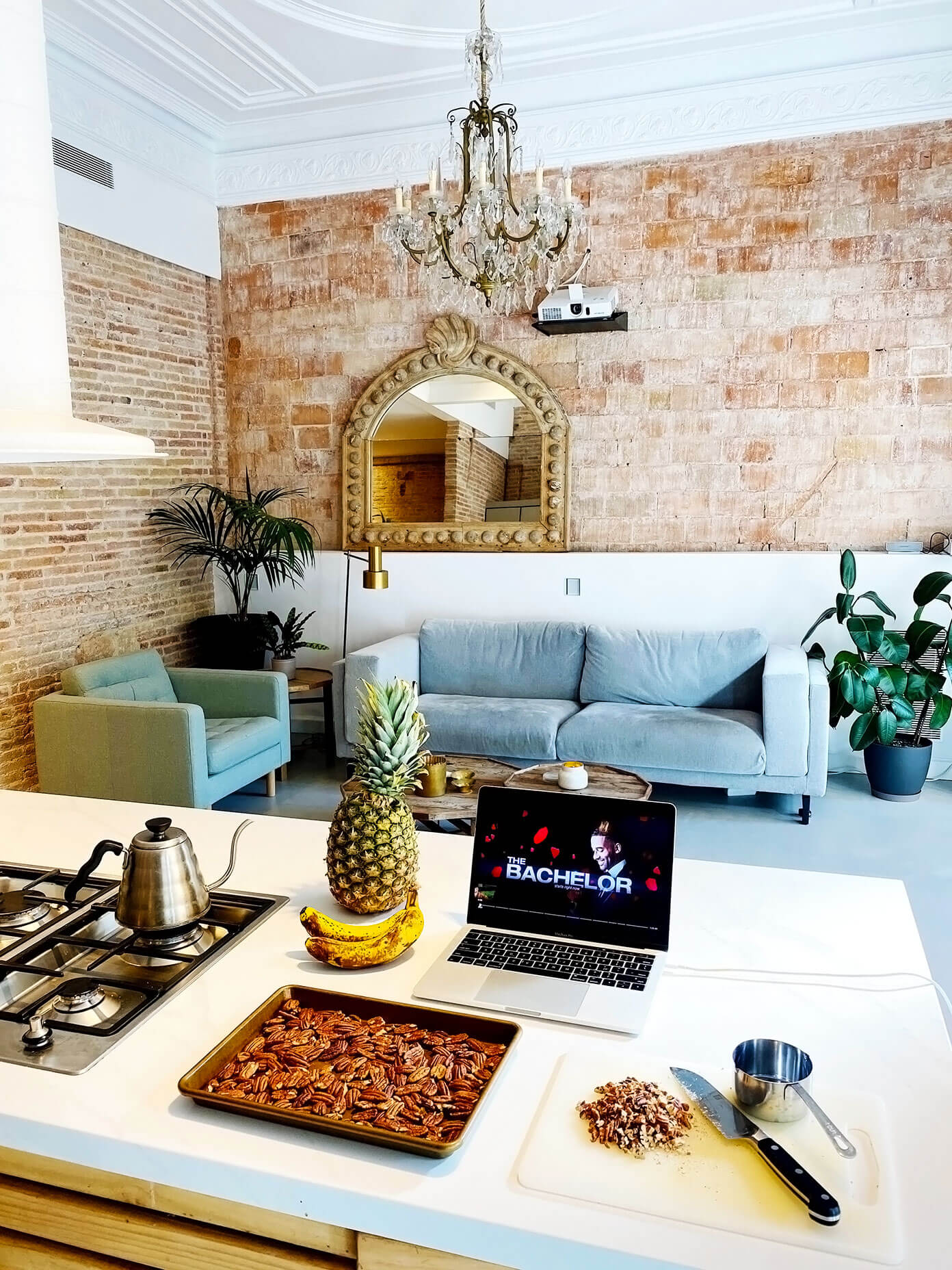 9:15am: The view from my new "office." (Icymi, we moved apartments here in Barcelona around Thanksgiving!)
I'm currently working ahead on recipes that will be shared here during my maternity leave, including this hummingbird cake recipe that will be coming your way in time for Easter. It's a good one! (P.S. Who else is watching Matt's season?! Thus far, he's totally in the running to be my favorite bachelor ever.)
10:00am: It still feels like such a treat each time I get to use this beauty, especially having baked without a stand mixer for our first three years in Barcelona. Loving my new Smeg! (And this cream cheese icing, holy yum.)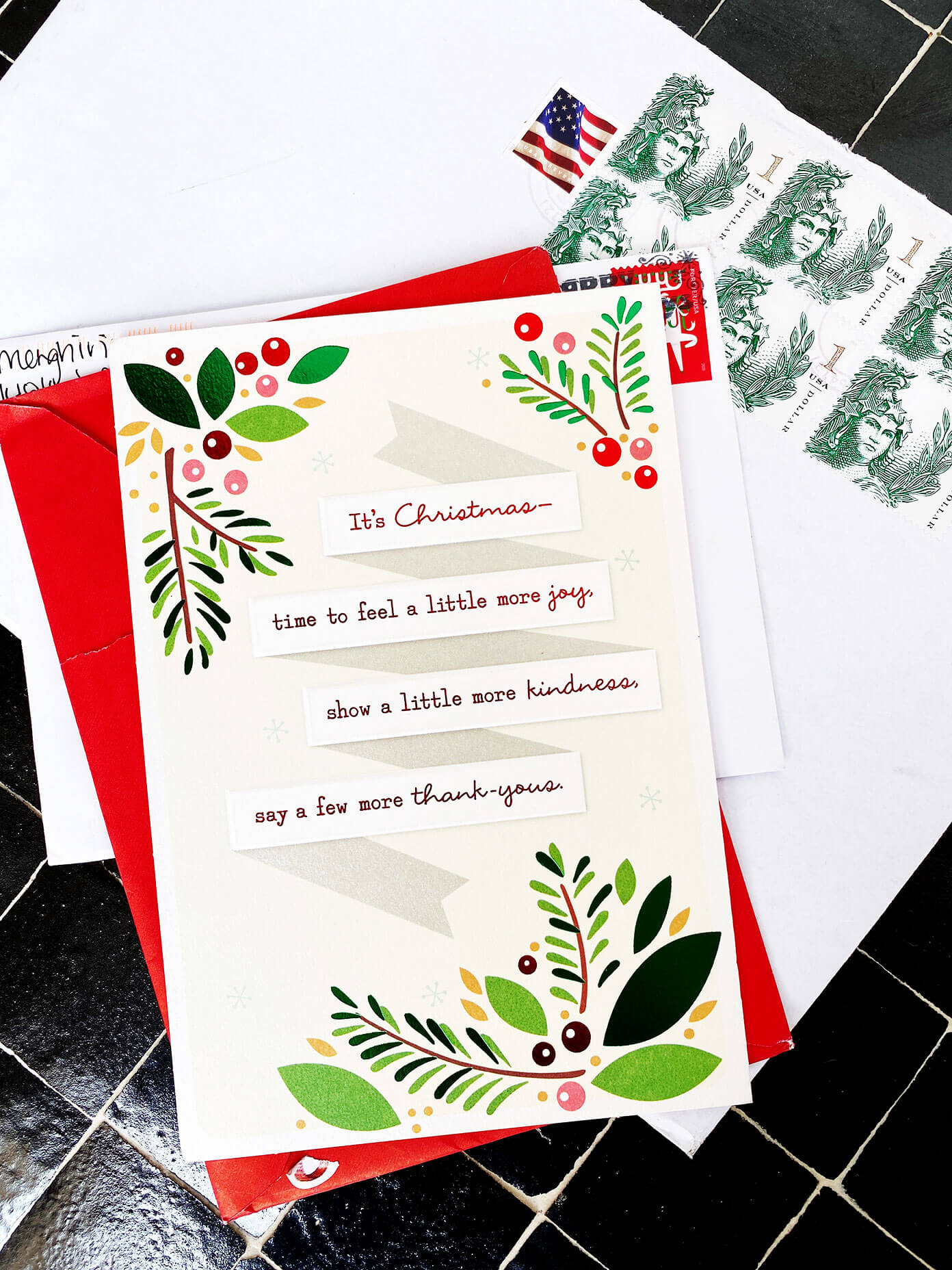 10:45am: Barclay just went to check the mail and found a pile of Christmas cards that arrived well over a month late, which is par for the course with our international mail situation here in Spain. Nearly half of the packages sent to us never make it out of customs, cards always arrive very (very) late, and any mail that we send out is always a bit of a gamble. Ah, expat life.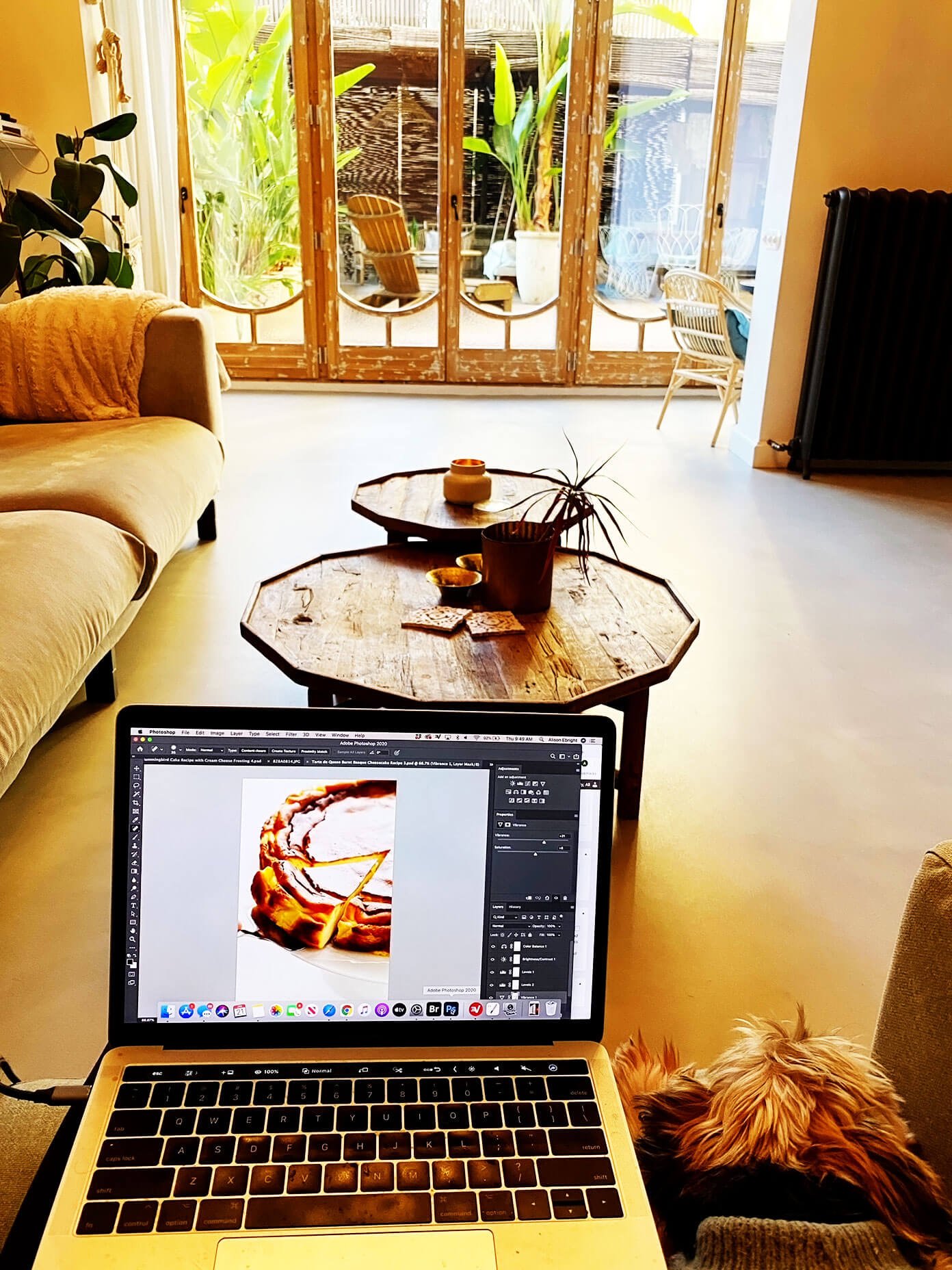 11:15am: Editing photographs for a different cake recipe while the hummingbird cakes bake up in the oven. (Can you tell that pregnancy has reignited my sweet tooth?) ;)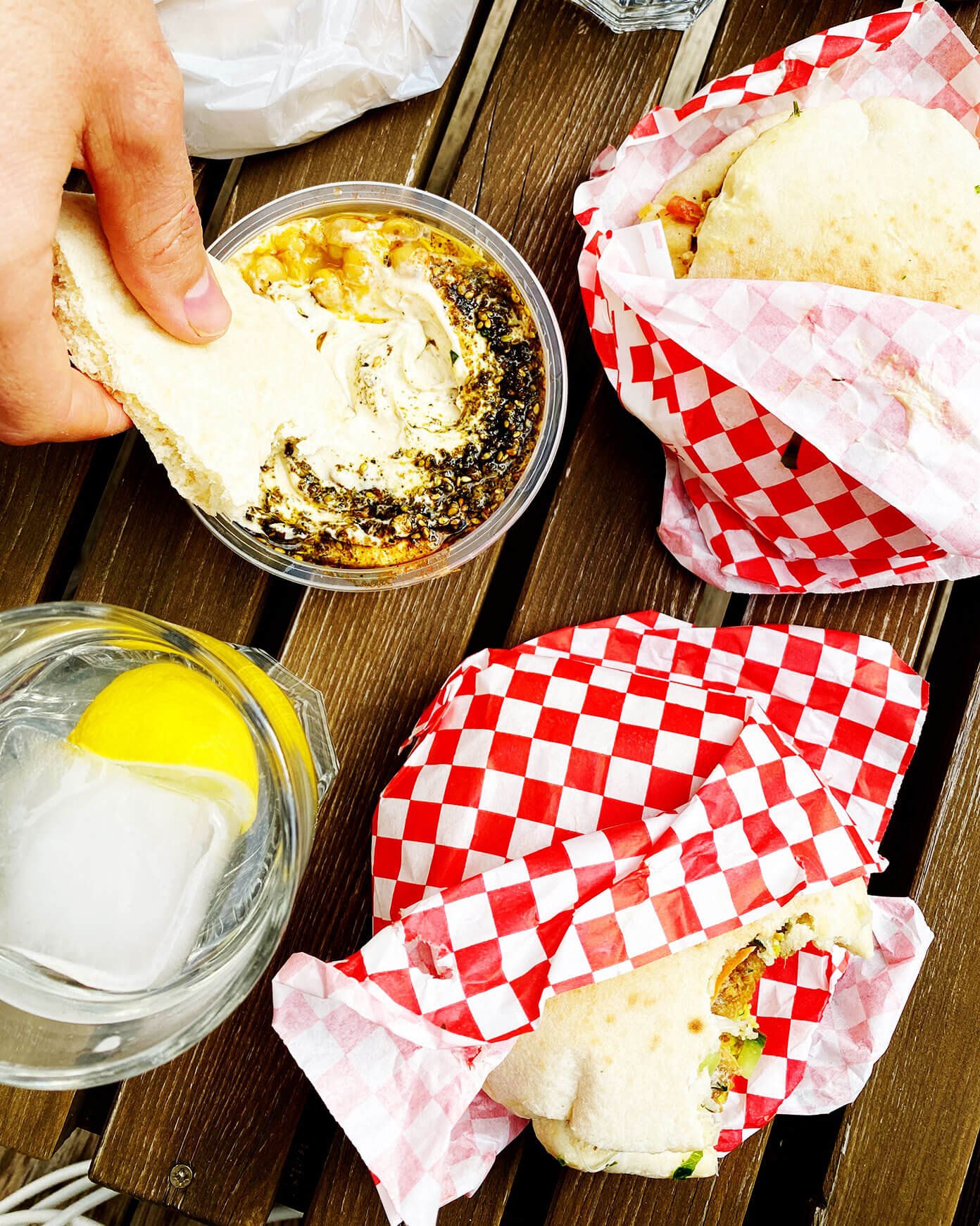 1:00pm: Sunny lunch break today out on the terrace. We Glovo-ed in our favorite vegan seitan shawarma wraps today from Hummus Barcelona, which is a must-try for any of you locals. All of their food is amazing, but their freshly-baked ultra-fluffy homemade pita and za'atar hummus are HEAVEN.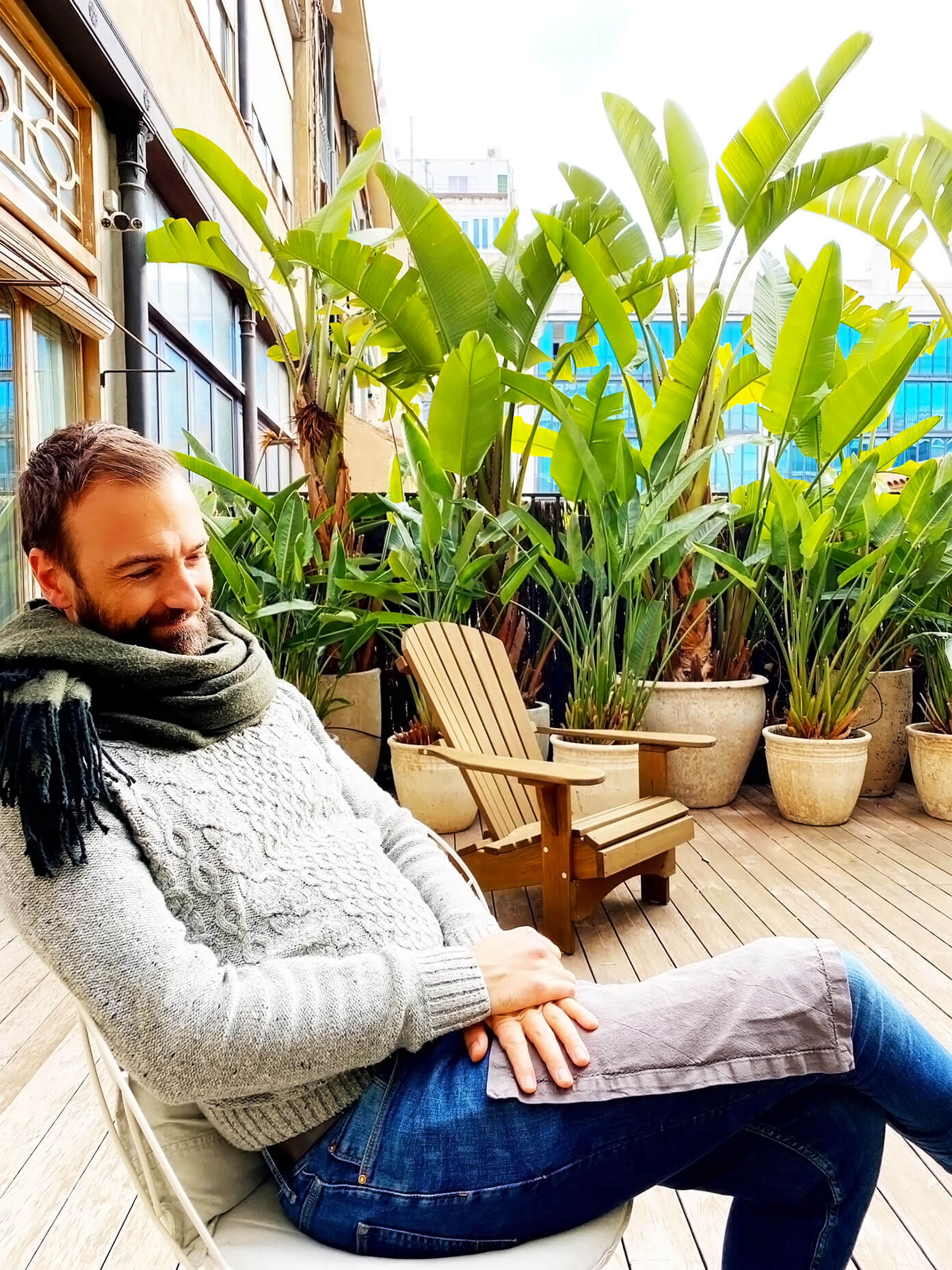 1:15pm: My handsome lunch date. ♡  (Also, Fiona totally stole a piece of pita while I was snapping this photo, haha.)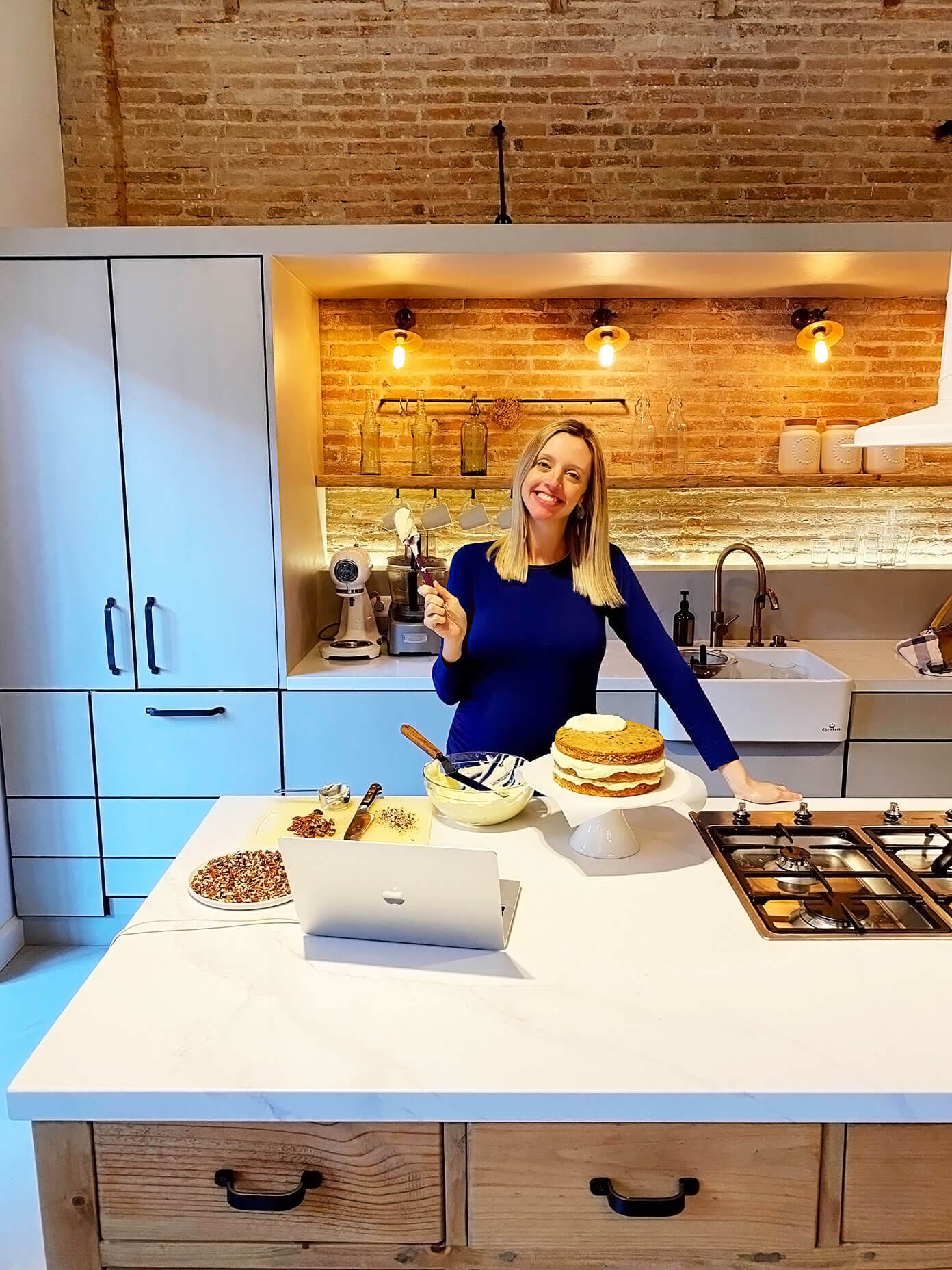 1:45pm:  Back to work. This is the first time I've made a three-layer cake recipe for the blog in years, and I forgot how much I actually enjoy it! I kept this one simple with just a sprinkle of pecans as decoration. But still, it was fun to assemble.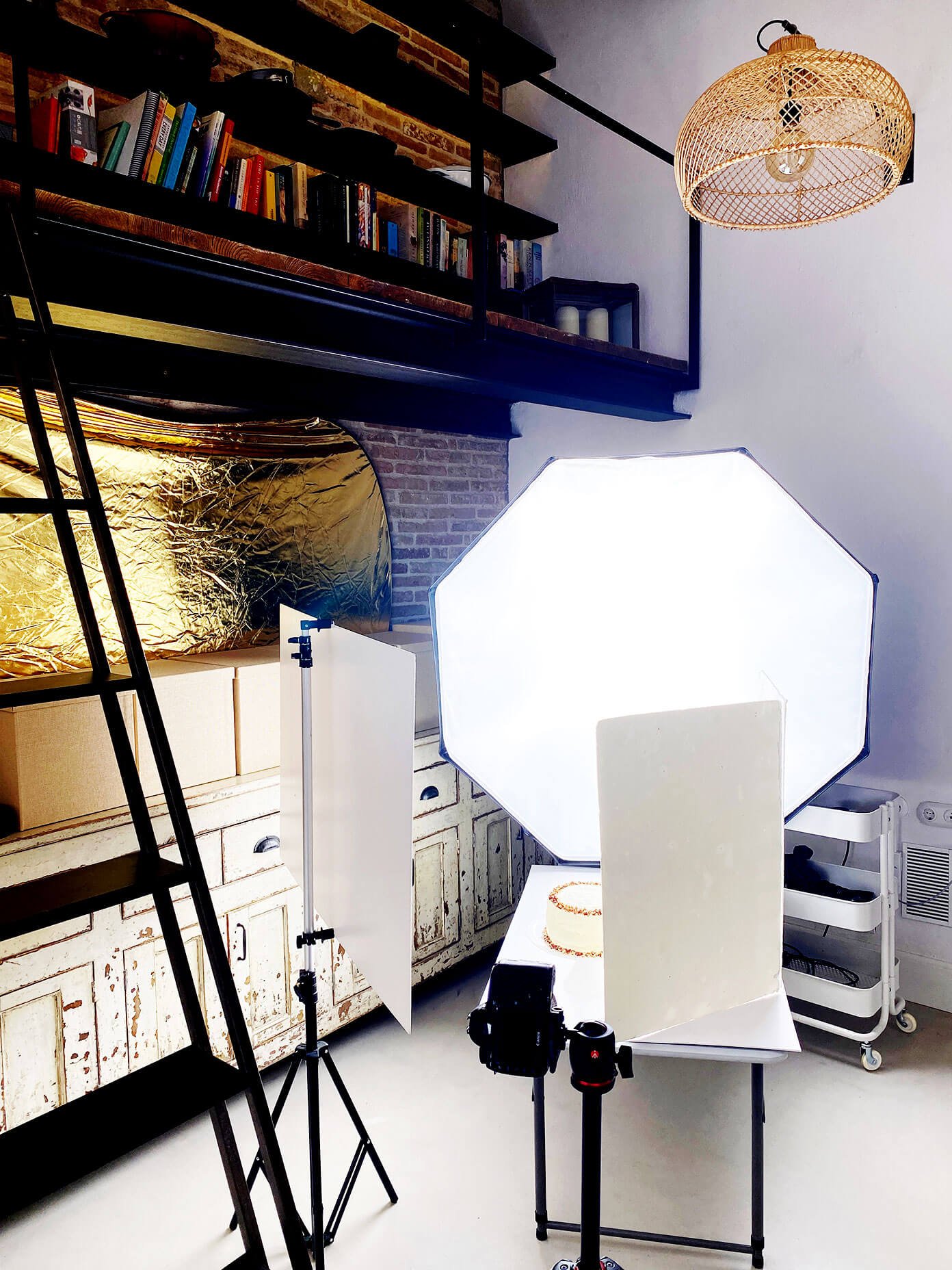 2:15pm: We converted what used to be a hallway office in our new apartment into a little "studio" where I can take photos. I'm still trying to get the hang of artificial lighting (which has been a major adjustment after having shot with 100% natural light for over a decade, oof). But having the flexibility to shoot at any time of day or night has been an absolute game-changer.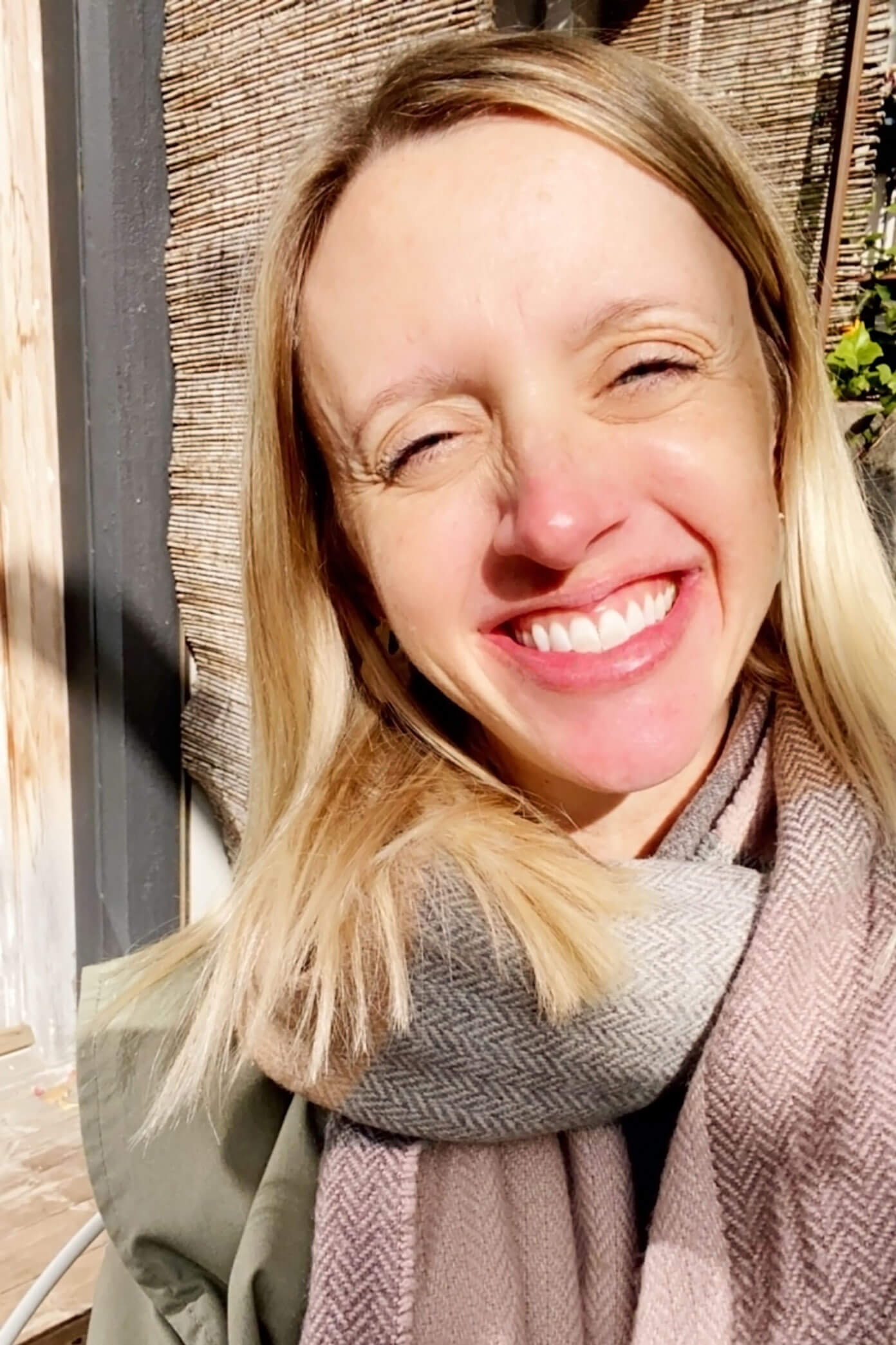 3:00pm: Speaking of game changers, we still can't get over how amazing it is to finally have a terrace of our own here in Barcelona. Both Barclay and I regularly pop outside for little 5-minute recharge breaks throughout the day. And wow, even just a brief dose of sunshine and fresh air makes such a difference in my mood and energy levels. ♡  After having lived in an apartment without a terrace for the past three years, especially during Barcelona's periods of quarantine, we're well aware of what a rare blessing it is to have this sort of space in the city center. So we try to make the most of it every day!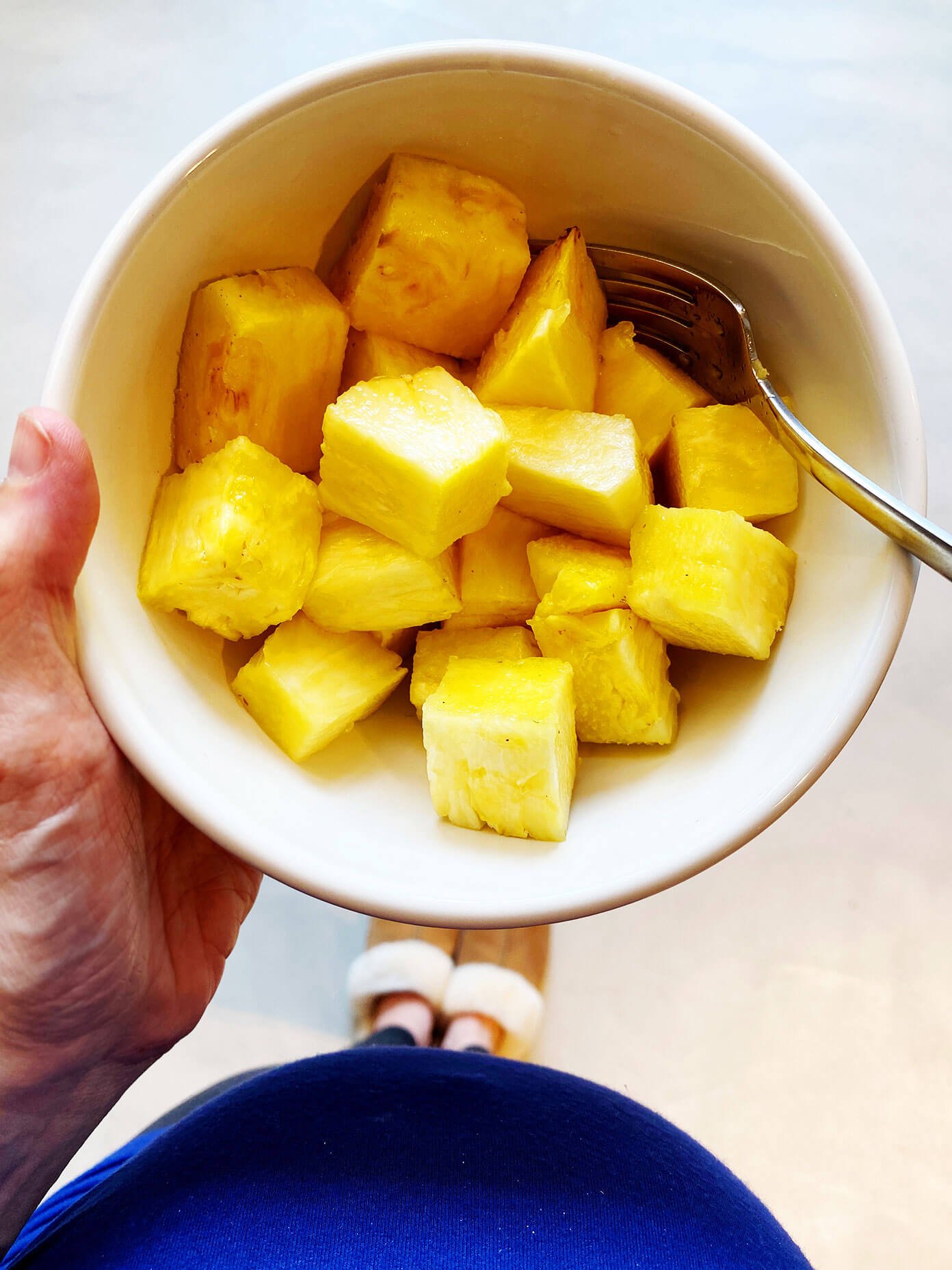 3:05pm: Hummingbird cake leftovers = snack time!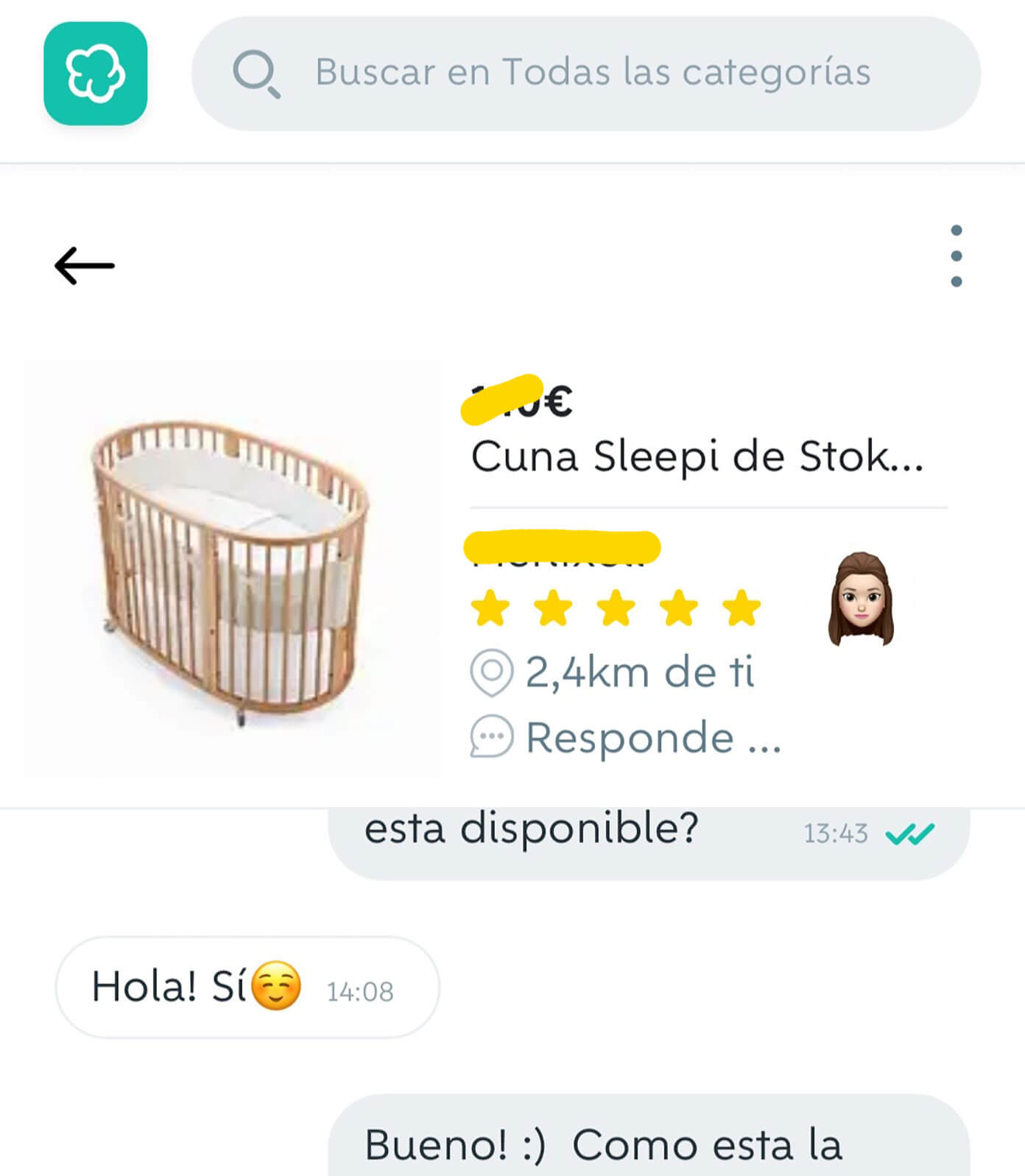 3:15pm: After messaging back and forth today with a seller on Wallapop (the Spanish version of Craigslist), looks like we found the crib we've been wanting to buy – yay! Some of our dear friends already lent us their bassinet, so I know it will probably be awhile before this crib gets put to use, but I'm excited to at least get some of the big pieces of our nursery ready to go before our little guy arrives. Looks like we'll be able to pick up the crib tomorrow!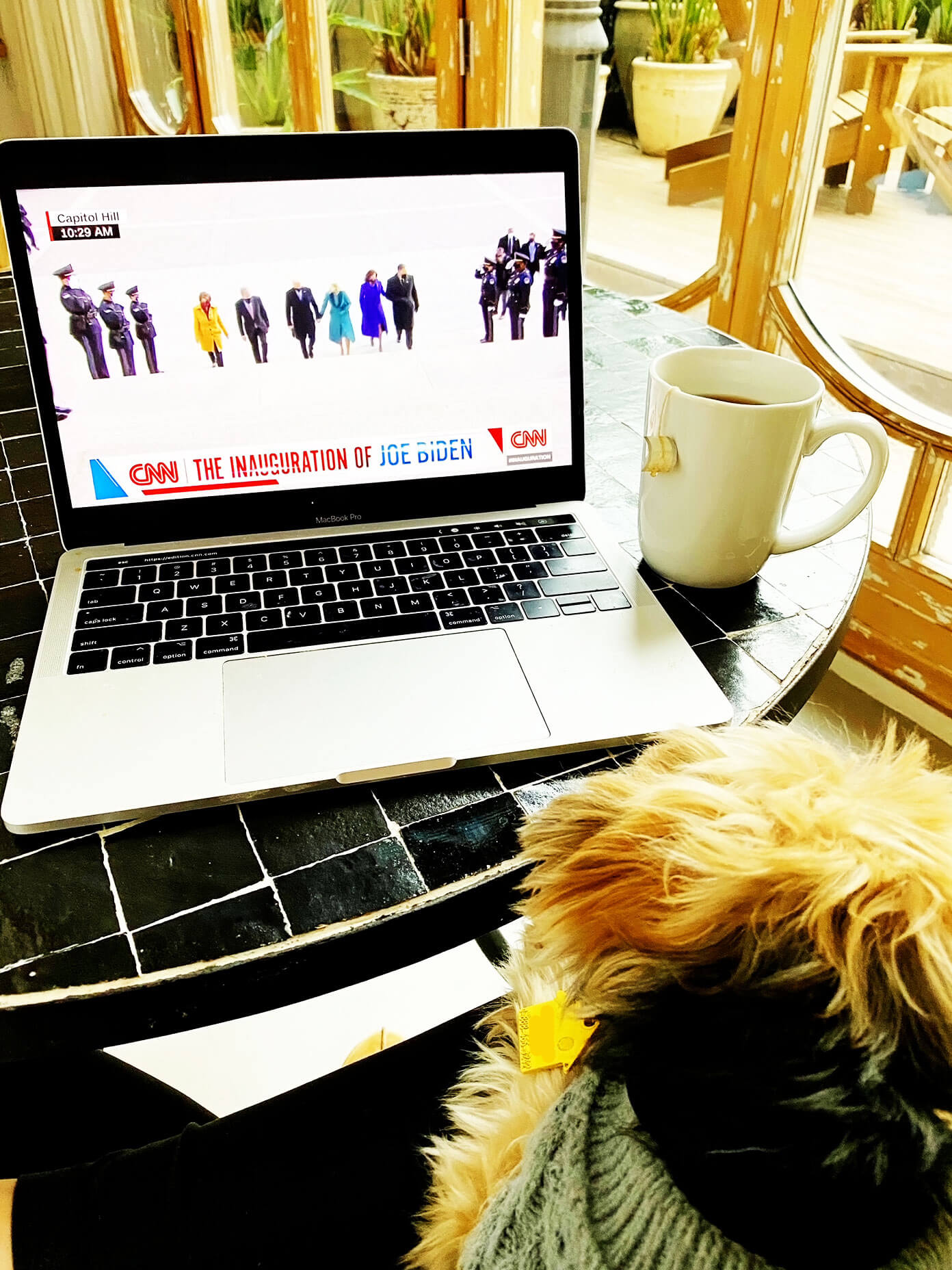 4:30pm: Cue all of the goosebumps. ♡ Here we go.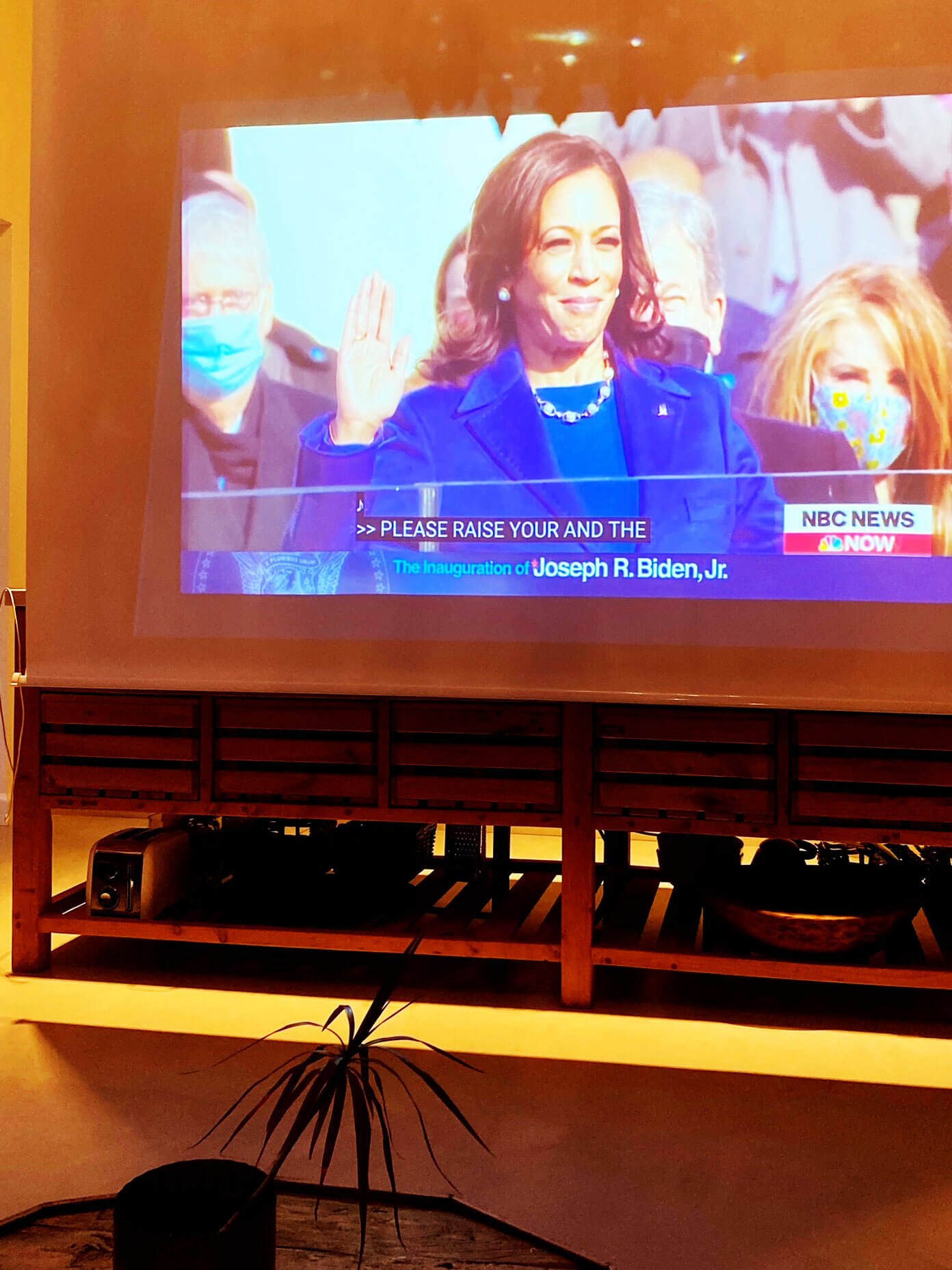 5:00pm: Had to watch on our "big tv" (this apartment came with a projector) once the inauguration ceremony officially began. I know that this has been a deeply emotional day for different people on different ends of the political spectrum. But whew, this moment in particular with all of its tremendous "firsts" was the one that made me cry. I'm so thankful that our son will grow up in a world where women are finally represented in the highest offices of the executive branch, and I look forward to seeing hopefully so many more women (especially women of color) from all political parties hold these offices in years to come.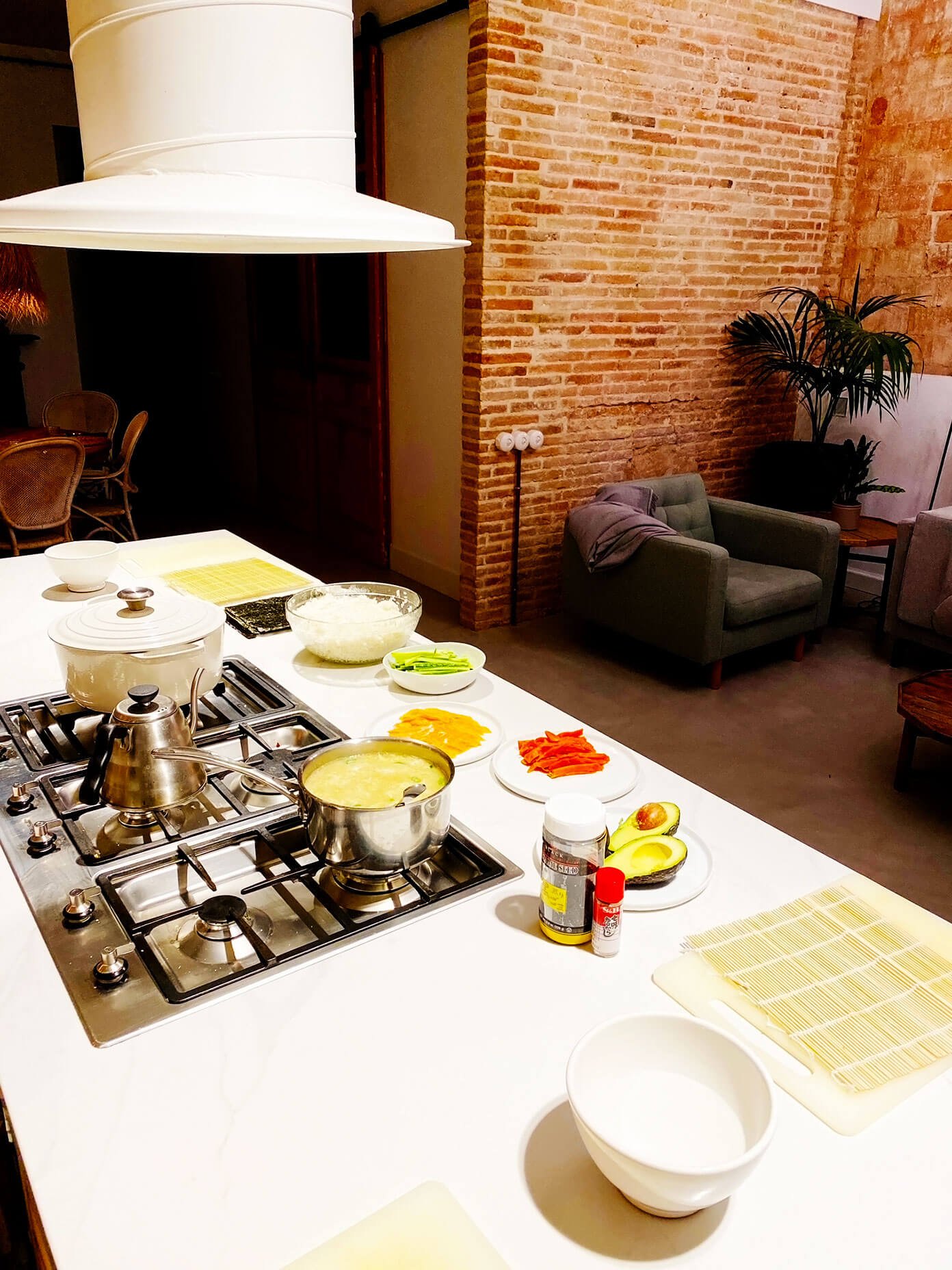 6:30pm: YouTube-ing Amanda Gorman videos while prepping for a (safely-distanced) sushi night here at home with two of our good friends. All of Barcelona's restaurants are currently closed during dinnertime, so we set up little stations on separate ends of the kitchen island for each pareja to make their own batch of homemade maki rolls…which ended up being so fun!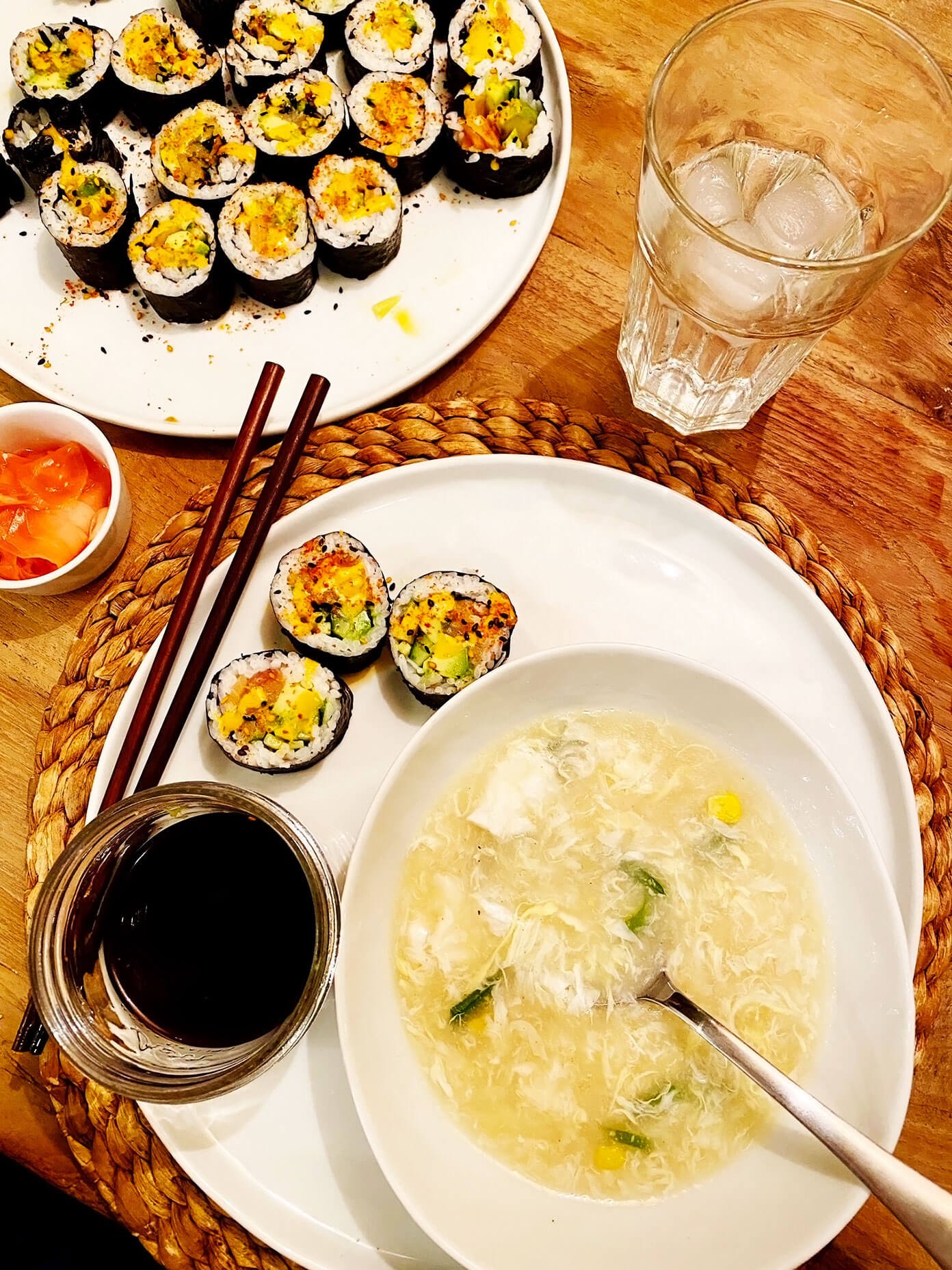 8:00pm: Also fun for me? Lol, not eating dinner at 9 or 10pm. ;)  Ever since Barcelona implemented a 10pm curfew (called a toque de queda in Spanish) a few months ago, the city's late night culture has be forced to shift a bit earlier when it comes to evening hangs. So my friends jokingly now call it the toque de Ali, because they know how much this early bird is enjoying it!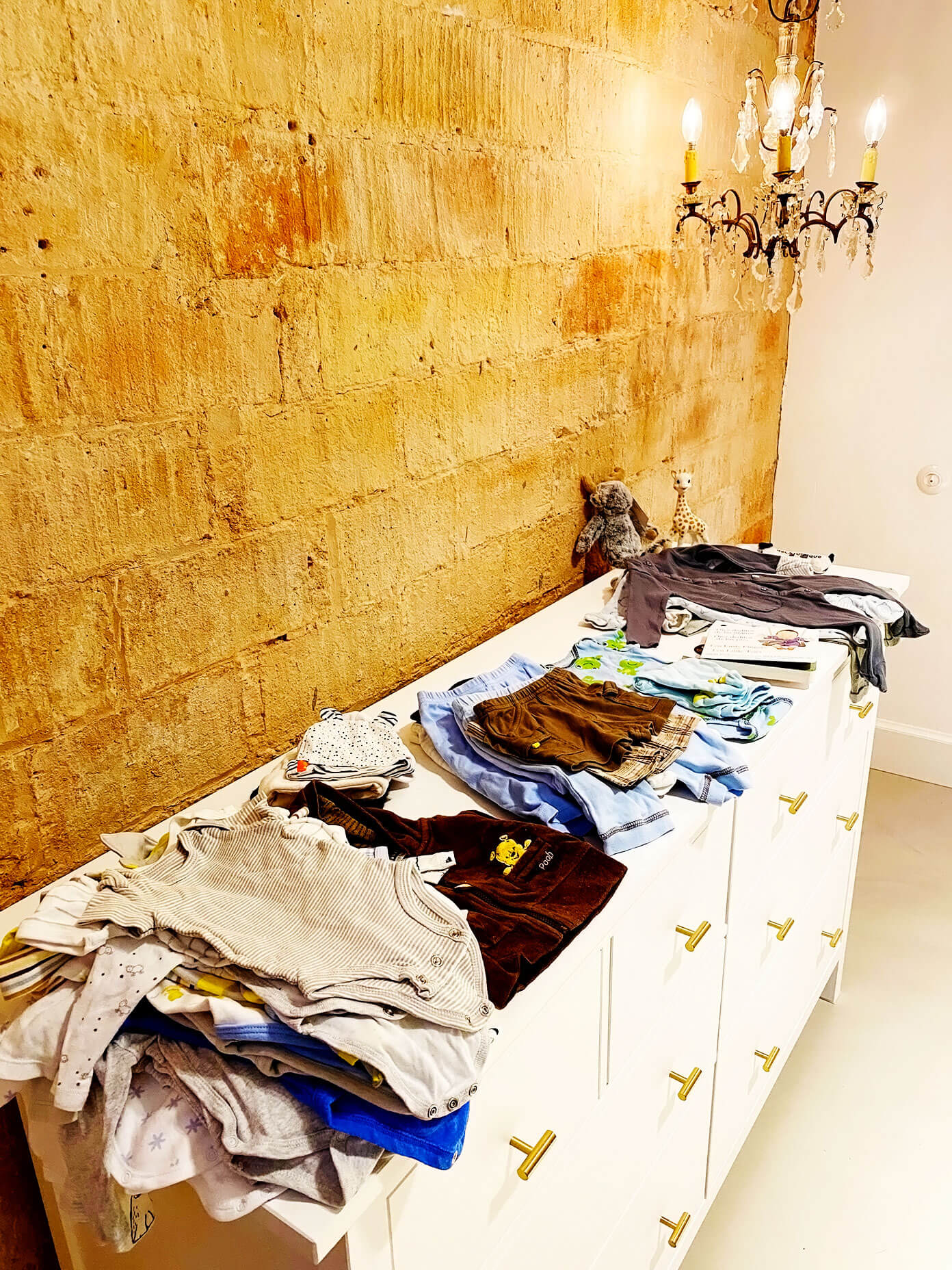 10:00pm: I've been wrapping up my evenings lately by spending time in our soon-to-be-nursery, which has been making my heart so happy. Currently working on organizing all of the baby clothes (can't get over how cute and teeny they are!) and baby gear that our friends have brought over, and dreaming of what life will be like in two months when our little guy arrives. ♡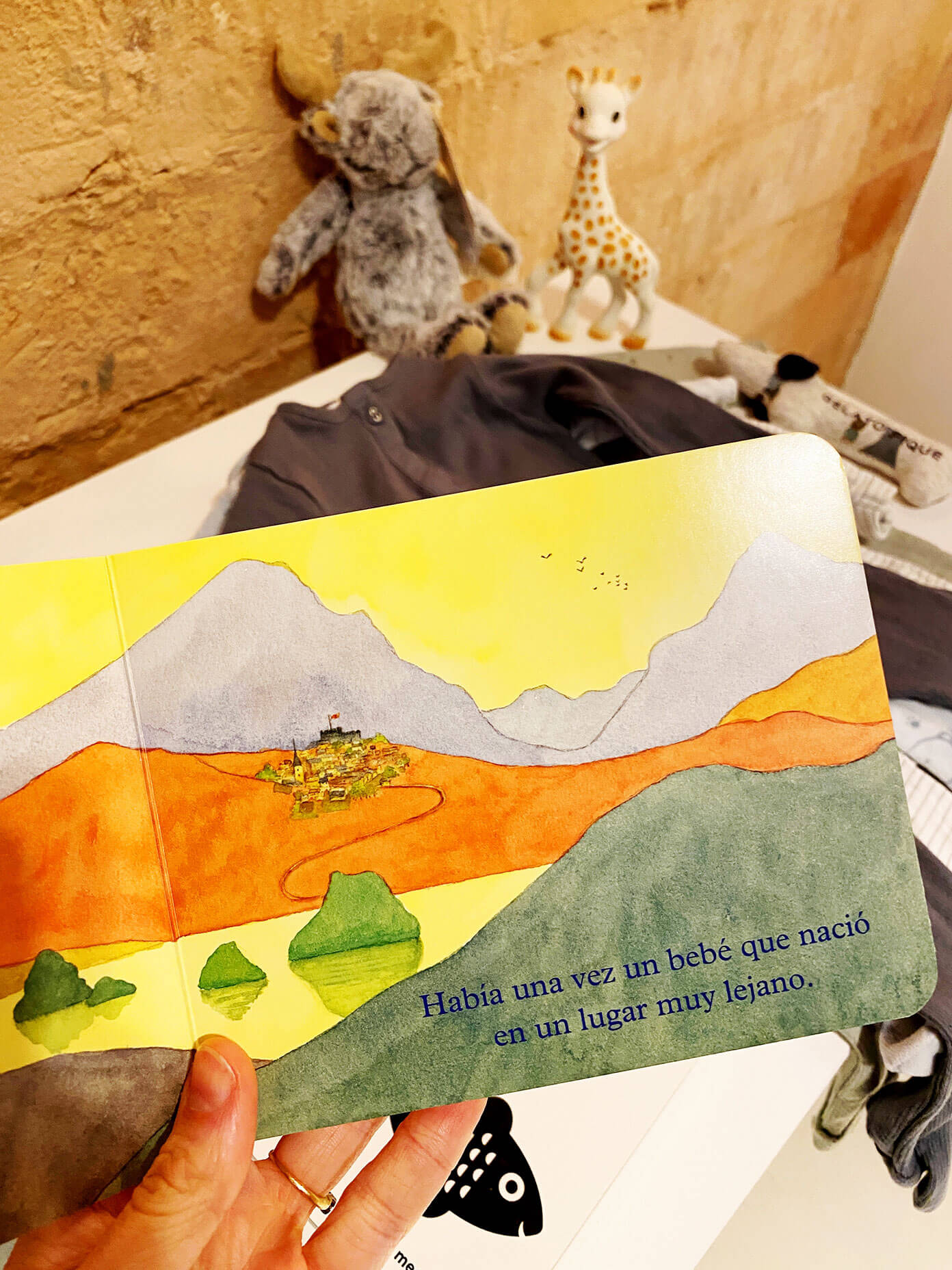 10:15pm: Btw, nothing tugs on my heartstrings more than reading some of the baby books that friends have given us. They are so sweet and make me so excited for the day when we'll finally get to be in here rocking, snuggling, and reading to our little one. Can't believe that day is almost here.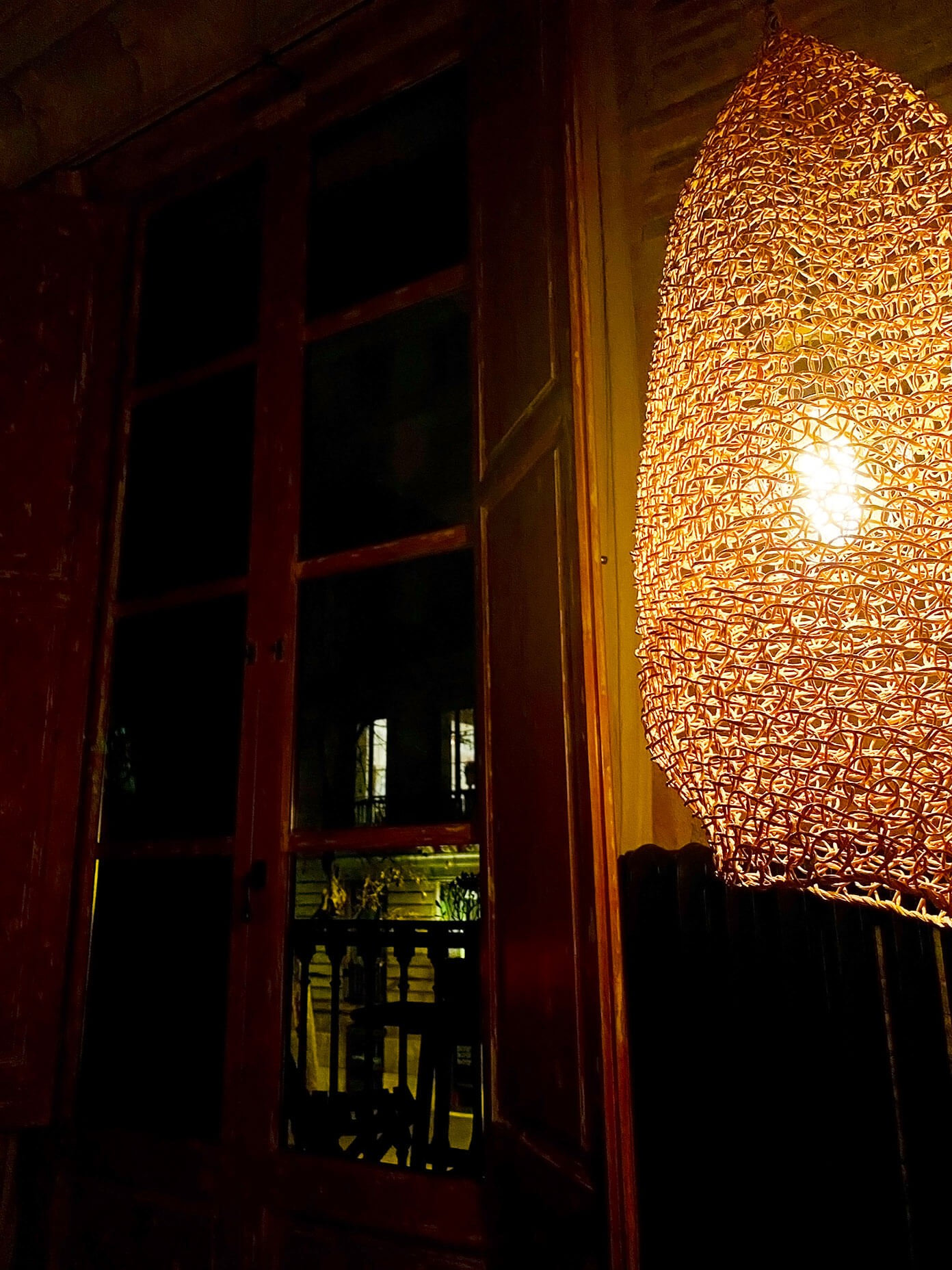 11:00pm: Finally calling it a night here in Barcelona with the poetry of Amanda Gorman still ringing through my head: "There is always light, if only we're brave enough to see it. If only we're brave enough to be it."
May we all be brave enough. ♡