How Learning Spanish Is (Really) Going
This post may contain affiliate links. Please read my disclosure policy.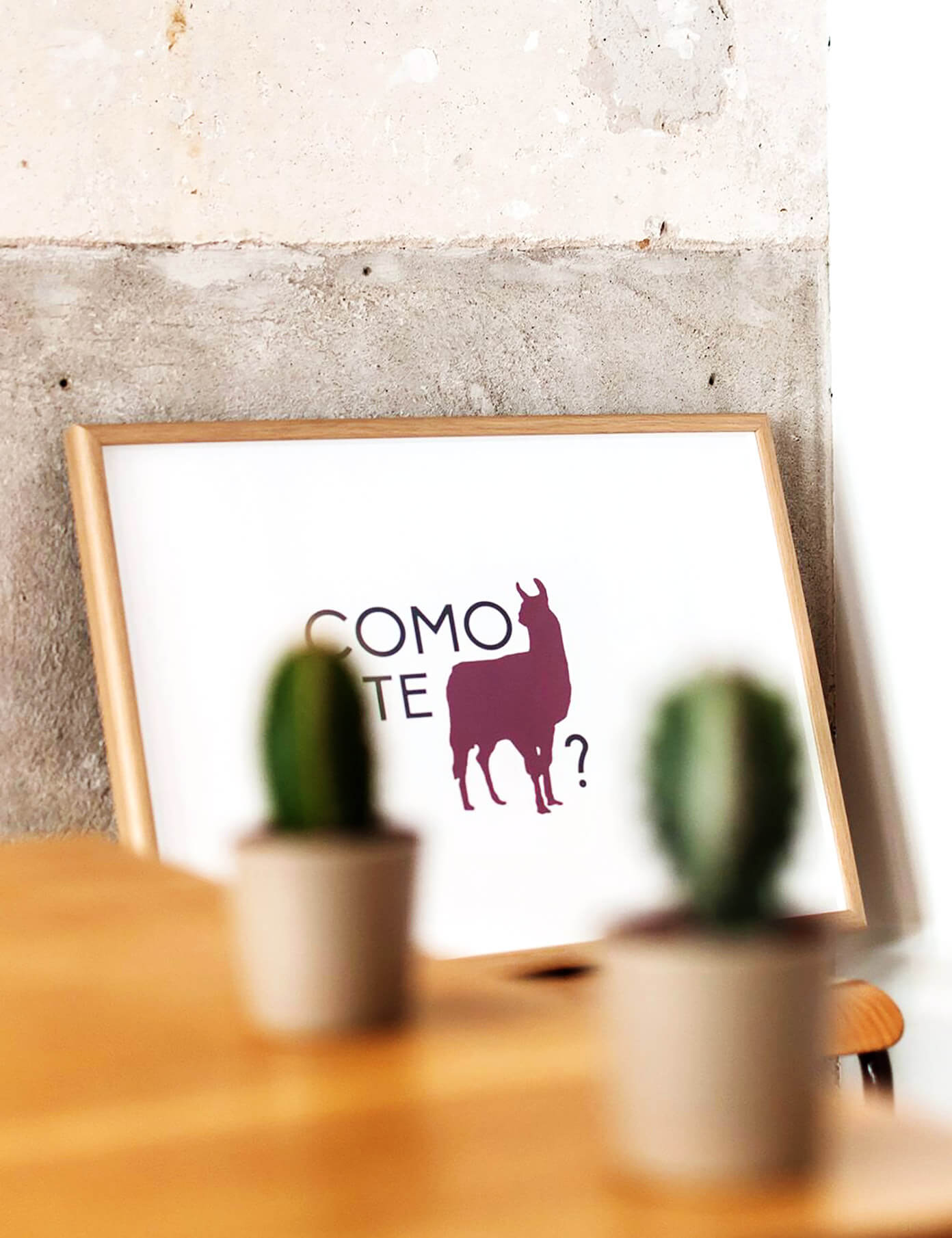 Of all the questions we've been asked since moving to Spain, there's one we've come to really appreciate friends checking in on — "So how's learning Spanish going?"
Our short answer?
Good!
Also…hard.  And fun. And humbling. And encouraging. And slow-going. And never-ending. And downright maddening, at times. (<– Hello, having to talk on the phone in Spanish!)
In any given day, we probably ride the Foreign Language Feels roller coaster up and down dozens of times. Because as we've learned, you don't really have "good days" and "bad days" with learning a foreign language. You have good sentences and bad sentences. Good heck-yeah-I-think-I-just-nailed-that-pluscamperfecto-tense conjugations and bad omg-what-is-up-with-my-brain-I-can't-even-remember-how-to-say-"apples" vocab blanks. Good vibes when a local pays you a genuine compliment on your Spanish, and bad vibes when someone shoots you a look of pure annoyance as you fumble for the right word. Good endings to conversations when you feel like you've smoothly sailed through that happy hour, and bad endings to conversations when you have to apologize and literally hang up the phone because you couldn't understand the customs official. Good nights when you feel like you're actually able to be yourself with friends, and bad nights when you come home in tears because you couldn't keep up and felt like a complete wallflower the whole time. Good moments when you know you're making progress, and bad moments when you wonder if it's really worth it.
The highs and lows are a constant reality for us here. And they just keep on comin', hour after hour, day after day, week after week, month after month. (We've been here four now.)  But through it all, Barclay and I keep reminding ourselves…
…this is exactly why we're here. ♡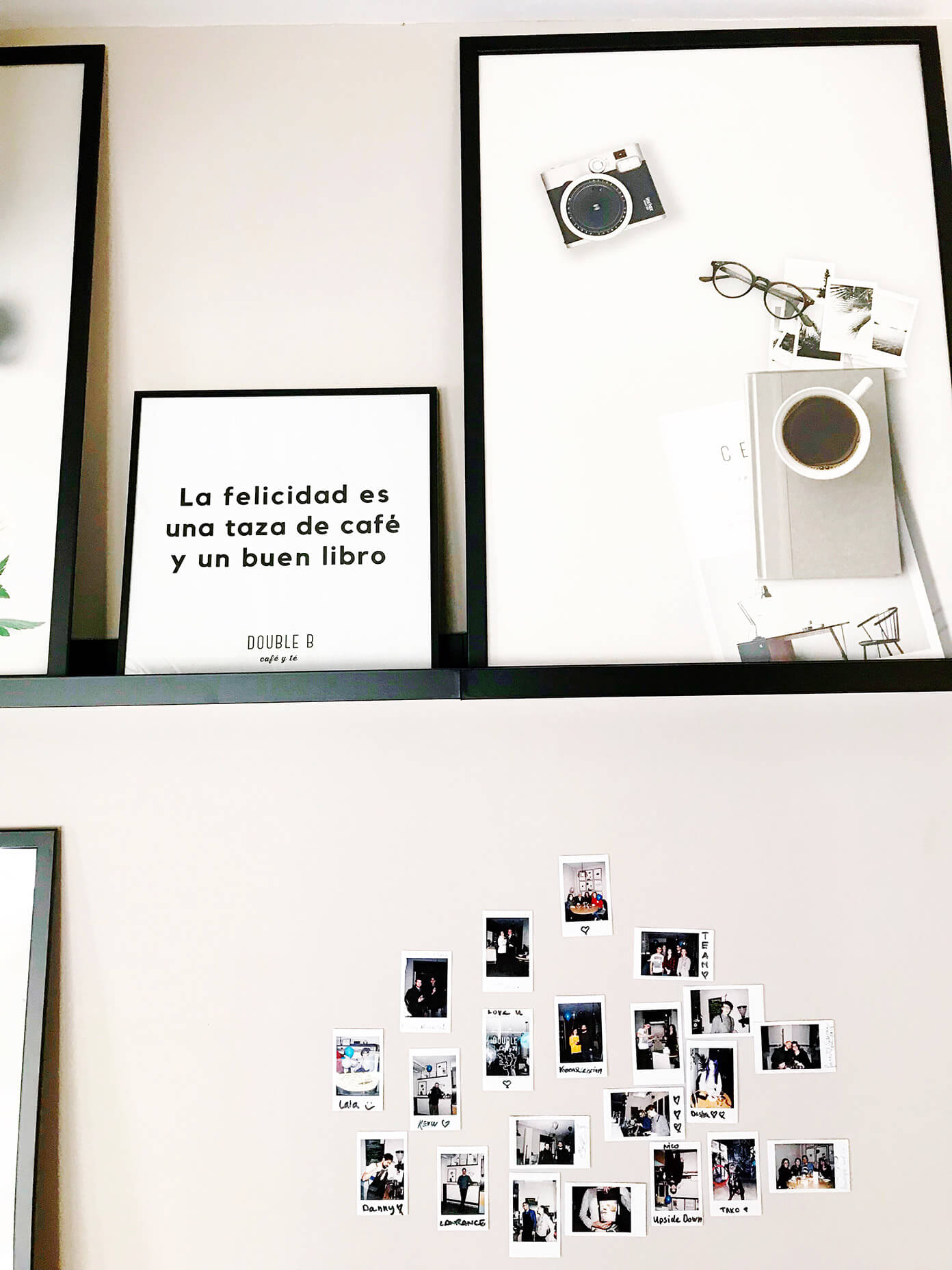 Why Spanish.
We specifically chose Spain — and not New Zealand, the U.K., or any number of other English-speaking countries that were on our list — because we really wanted to finish learning Spanish.
It's actually been a bucket list goal for the two of us ever since we were teenagers. We are both big fans of the rhythms and nuances and beauty of the Spanish language itself. (Which was a crazy coincidence that Barclay and I discovered when we first met.)  We both have a deep heart for people around the world who speak Spanish. And frankly, we've both always felt the weight of the fact that most everyone else we've met from around the world is at least bilingual, and feel it's our responsibility as citizens of the world to at least try to study another language. So when we started dreaming about moving abroad, it was a pretty much a given for us that we should take this opportunity to choose a country that spoke Spanish.
To be sure, we definitely moved to Spain with a major head start on the language. I had the privilege of growing up in schools that were majority-Hispanic, and studied the language and spoke it with friends through high school, and also had the chance to participate in a brief immersion program in Costa Rica. Then Barclay studied abroad for a full semester in Ecuador (beginning Spanish there from scratch), and also had the chance to practice the language while working with Spanish-speaking countries with his former non-profit job. So — unlike many expats and immigrants — we arrived in our new country able to comfortably navigate our way around the city, and have decent conversations with people we met right from the start. And since Barclay is easily a full level ahead of me, he can converse in most conversations with relative ease.
Still, we both have a ton more to learn. Which makes us all the more grateful for this once-in-a-lifetime (although we hope it's not the last!) chance to live in a Spanish-speaking country, and fully be immersed here, and have the opportunity to practice the language every single day.
Three years ago, I never would have guessed that I would be living here (much less, here married to a guy who loves this adventure as much as I do). But somehow, the puzzle pieces all amazingly fell into place this way. And life beyond our front door all now happens in Spanish. And it's thrilling and exhausting and challenging and awesome. And we're doing our best to soak it up!
How We're Studying Spanish
So! A bunch of you have asked how we're going about learning Spanish. Well, we honestly learned early on — especially since we work from home — that we have to stay on top of our game and really be intentional about practicing Spanish each da. Otherwise, it's surprisingly easy to accidentally let a week pass without making much progress. So even if it's just 5 or 10 minutes at night, we both try to make sure that we're at least doing something each day to make some baby steps forward.
Usually that looks like reading our Spanish novels each night before bed (I'm still plodding through my book about a 10-yr-old — almost 11! — whose mom opens a bakery), listening to Spanish podcasts, reading the day's news in Spanish, or maybe doing a few rounds of DuoLingo. We're also slowly starting to discover more Spanish artists and playlists that we like, and have them playing in the background while we work. And whenever Spanish subtitles are available on Netflix or Hulu, we figure we might as well click them on, and usually end up picking up a few new words here and there.
We also have our Spanish classes every Tuesday and Thursday nights…which we love. Our teacher, Ana, is our age and easy-going and hilarious, and manages to make even the grittiest grammar nights surprisingly fun and engaging. (And I'm having flashbacks to childhood, reliving how satisfying a good fill-in-the-blank or matching worksheet can be!) :)
Otherwise, the best way that we practice is just by hanging out with friends! As I've mentioned before, we completely lucked out with our group of Spanish classmates, and usually grab tapas and drinks with them at least once a week (speaking in Spanish the whole time, even though they all speak flawless English). But now we're also starting to make other friends here locally, most of whom we speak Spanish with while we're hanging out, which is hands-down the best practice we get each week. It's also the best motivation to practice. Because there's nothing like an awkward conversation to make you want to come home and hit the books and do better next time.
My Goal With Spanish
So what's our goal in speaking Spanish? Well, when we very first moved here, we both kept telling people that our hope was to "become fluent" by the time we left Spain, which we now realize is a totally vague and unmeasurable, ha, yet a good direction to always aim. We both hope to learn as much as we can while we're here, and maybe some day measurably complete levels 4 or 5 on the ILR.
But that said, after being here for a few months, I feel like my goal with learning Spanish has shifted to more of a heart-goal — I just really want to reach that point where I feel like I can be "myself" in conversation.
I'm getting there. And honestly, I don't think it's a goal that's too far off. Right now, though, I'm still in that intermediate-but-not-quite-advanced stage where I can passably float by in most conversations, but still struggle to express myself with the nuance in heart-to-heart conversations, still totally miss moments of irony or sarcasm that sail right over my head, still get anxious when have to talk on the phone, still have a hard time following conversations in crowded bars or in cars or out and about when I can't see people's lips moving…still miss important stuff. Initially, I was frustrated that my brain just wasn't computing fast enough. But I've come to realize that the root of my frustration is simply that I just don't feel like I'm fully be myself in those moments. I don't feel like people are getting to see the real "me". And I don't feel like I'm able yet to be the kind of friend that I want to be.
Which — I've gotta say — is a weird thing to feel in your thirties! (No one warns you about this ahead of time.)
That said, we have been able to make friends and hang out and have a great time and talk about real stuff more easily (and quickly) here than I expected here, which has been great. I'm just keenly aware of the distance between where I am and where I want to be. And more motivated than ever to get after it while we're here. Carpe Spanish!
Surprises In Learning Spanish
Anyway, one of the other questions we hear most is what has "surprised" us about life here in Spain. Actually…lots!! Especially when it comes to learning Spanish. We've been surprised by how…
…much FUN it is to speak Spanish every day!

Oh man, neither of us had officially studied Spanish in over 15 years, and I think we forgot how much we totally enjoy it all! It's just fun to try on a totally different accent (and see if you can trick the server into thinking you're a local), and successfully spend an entire evening out on the town conversing in a foreign language, and get creative with using synonyms and hand motions to fill in the vocab gaps, and take notice of the little things that are getting easier month by month. I mean, to be sure, we have our hard moments too. But most of the time, it just feels fun and energizing and almost playful. Also, I've gotta say that it's pretty dang cute when everyone here pronounces Henry's name with a Spanish accent and a rolled "r". ;)

Spain Spanish and Latin-American Spanish are even more different than we realized.

Oof, YES. Turns out that the "vosotros" conjugations were just the tip of the iceberg. Spanish — or castellano, as they call it in Spain — is spoken here with a totally different accent (that famous "lisp"), it's spoken much more quickly (much), and it includes a myriad of vocabulary differences (including plenty of potential landmines/insults) that we never learned in our years studying Latin-American Spanish. The basics are still the same. But there have been more differences than we expected. (Case in point: the first time I mentioned something here about manejando un carro ("driving a car"), our local friends gave me a crazy look and explained that meant "operating a horse-drawn buggy" here in Spain. Apparently here you would be conduciendo un coche instead.) .

We speak Spanish socially with nearly all of our friends here.

Which is an awesome surprise! I mean, we had really hoped to find lots of friends here with whom we could practice Spanish, but figured we might end up in more expat circles with people who felt more comfortable speaking English. (Sidenote: every local and expat we've met here from around the world does speak awesome English. Humbling.)  Thankfully though, we've gotten in the habit of speaking Spanish with just about everyone we know here, even our friends from England and Scotland and Ireland and the States, and really enjoy it.

Working from home makes learning Spanish a LOT harder.

As I mentioned above, if we're not diligent about practicing Spanish and getting out of the house, we've realized that we can easily spend 95% of our day speaking English with just the two of us — which definitely happens some days. (And is a nice break some days.)  But we really want to make the most of our time here. So we're trying hard to put ourselves out there.

People who are kind and understanding and patient with us mean the world.

Truly. I think we both underestimated the toll that the daily vulnerability of putting yourself out there speaking a new language — day after day after day after day after day — would add up over time. Some days, it just feels like a lot. And on those days when it's hard, and someone is rude or critical or doesn't have time to "deal" with us, it can be extra rough. But on the flip side, when people are kind, and choose to be patient while you try to spit out that sentence, or maybe speak a bit more slowly, or gently help you out with that word you're trying to remember, or choose their words carefully, or give you a kind compliment, or just generally act friendly and cool and supportive — man — it means the world to us. Lest any of us ever forget, a little gentleness with foreign language learners can really go a long way.

On that note, our compassion for English-language learners just keeps growing.

Barclay and I have always had a special spot in our hearts for English-language learners that we encountered back in the States. But goodness, our respect and admiration for them — especially for immigrants and refugees who are dealing with so much extra stress and culture shock and trauma and to-do lists on top of learning a new language — is just sky-high. They are absolute heroes, and deserve all of our upmost respect and support.

Speaking Spanish literally feels good.

Finally, this may sound weird to say, but it's been fun to be reminded how speaking Spanish literally feels good. Truly. I forgot how you can physically feel different parts of your brain lighting up when you speak a foreign language. It's the same kind of sense that I get when I'm reading sheet music, or meditating, or playing trivia. It's like different pathways and muscles up there are being exercised, and feels healthy and energizing and good. Spanish-ercise. I love it.

Vale.
(?The word that basically means everything here in Spain — okay! yup! alright! cool! no prob! sure! got it! let's go!)
Vale, amigos. This got way longer than I expected, but as the subject at the forefront of our minds everyday here, ha, I guess I had a lot to say. :)
Thanks for reading, and hope that this gives you a better glimpse into our lives here. And hey, if you too are out there trying to learn another language — whether that's doing the expat thing, or taking classes, or DuoLingo-ing in line at the grocery store — total props to you. We are the first to vouch that it's not always easy. But man, it sure is fun. And we're convinced it totally makes life all the richer.
Saludos, todos!
---
First image via Postache, whose prints line the walls of our Spanish classroom.