How To Make Your Photos Look Clear And SHARP in Photoshop
One of the top questions I receive from readers and other bloggers is how I get my photos to look so "clear". (Or at least, that's the word that's always used.)  Most of them assume that it's due to the camera or a specific lens. And I would say that it's probably due in part to my macro lens. But I'm pretty sure that what they are noticing is a tiny tweak I do to sharpen my photos that doesn't actually use the "sharpen" button at all.
It's all about noise reduction (with a tiny bit of sharpening thrown in).
I have taught probably a few dozen bloggers how to do this little trick that I literally stumbled upon one day by accident, and they all now swear by it. The one catch is that it works best on smaller images (not high-res). But if you're editing images for the web that are sized-down, it'll work like a charm.
Here's the tutorial: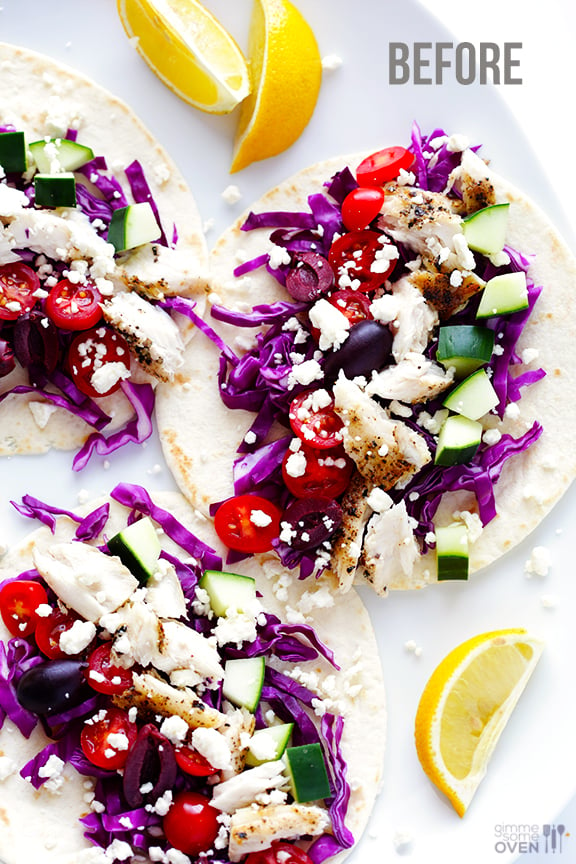 1. Begin by opening up your image, and making whatever lighting, saturation, etc. changes you would like to it. Also go ahead and resize the photo to whatever size you would like. (Most of my photos are 576 pixels wide.)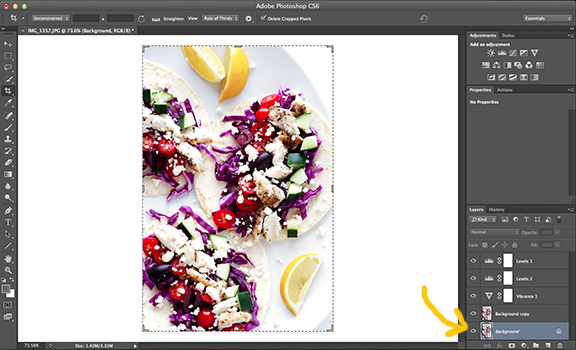 2. Make sure that you have selected the background image on the bottom right-hand corner in the "Layers" menu, since that is the layer we will be adjusting.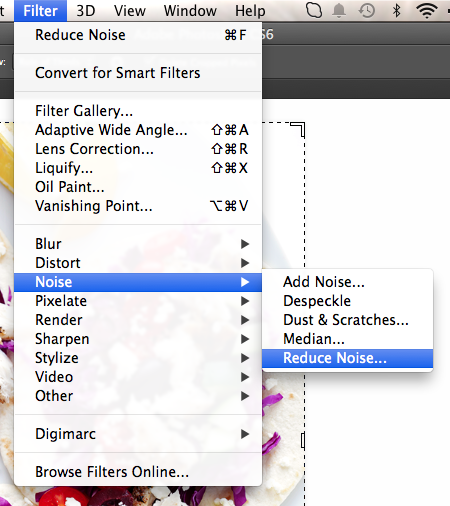 3. Then go to the upper menu bar, select Filter > Noise > Reduce Noise.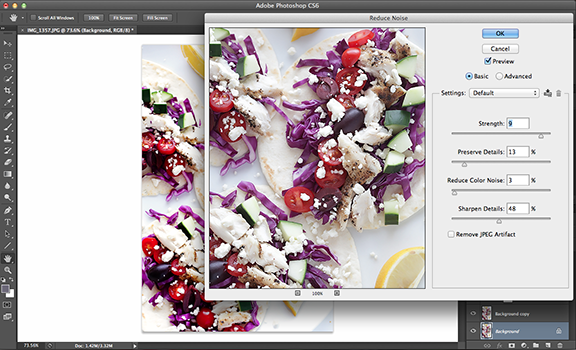 4. And this little box will pop up. I often drag it over to the side a bit so that I can see how the original image changes while I play with adjustments. (That is, assuming I have the "preview" button checked.)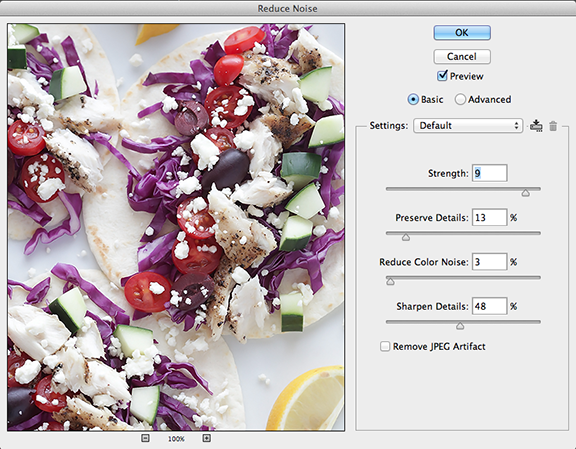 5. And now you have options.
My main priorities are to have "Strength" way up high (usually on 9), "Preserve Details" pretty low (usually around 10-20), "Reduce Color Noise" way-hay-hay down low (usually around 1-5, or else your colors will fade). I pretty much leave those three options set and rarely change them.
The one slider I do adjust from image to image is the "Sharpen Details". Depending on the size of your image, this one can be pretty sensitive, so go with whatever looks good to you. Basically, it is a similar feature to the "Sharpen Mask" feature on Photoshop.
6. And then once you click "Ok", you're done!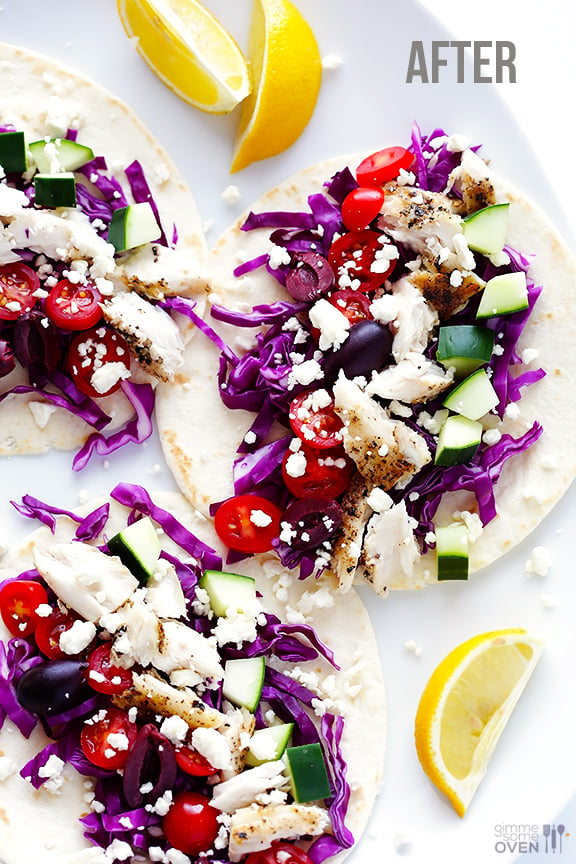 I know that the difference in photos may seem microscopic. But I really notice it. I notice how it kind of smoothes out a few rough edges and just general makes everything appear more clean and crisp. Although with the sharpening feature built in, you can see get that slight extra sharpening that you might want on a photo.
The one thing I don't recommend is setting this up as an automatic action in Photoshop. I can almost guarantee that you will want to adjust the sharpening ever-so-slightly from photo to photo. But it takes me about 10 seconds total, so I'd say it's worth the time.
If you give it a try, I'd love to hear what you think on this one. Good luck!
Recipe featured: Greek Fish Tacos.