Mayan Chocolate Cupcakes with Cocoa-Cinnamon Buttercream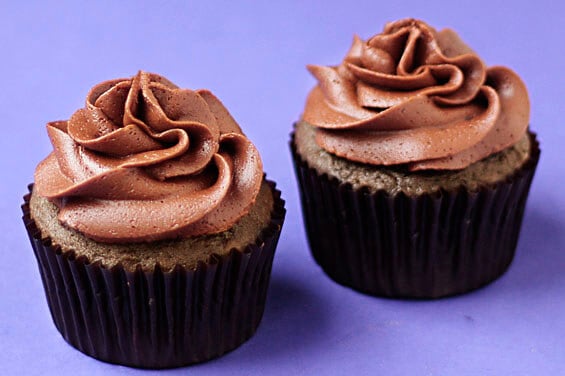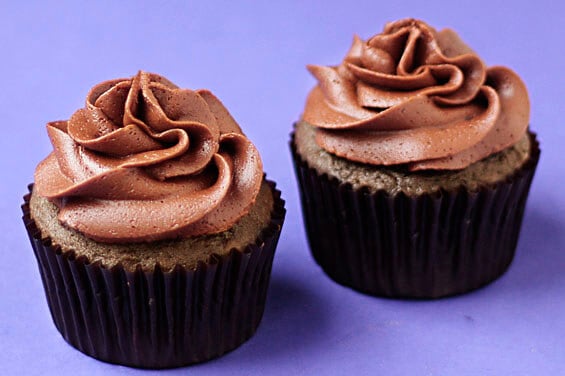 Ta da!!!  Here it is – the first recipe from last weekend's cupcake-a-thon.
Mayan.  Chocolate.  Cupcakes.  YUM!
These were without a doubt the crowd favorite of the evening.  Which of course, came as no surprise — who can resist double chocolate?!  But of course, we couldn't just do plain chocolate.  :)  Decided to add in a hint of cinnamon, chili powder, and cayenne for a fun extra kick.  And thankfully, people loved it!!!!!
As I mentioned in the cupcake-a-thon post, since we were making hundreds of these in one day, I relented and decided to go "semi-homemade", using a boxed cake mix as the base for the recipe.  But we also used the tips from "Hello Cupcake", adding in an extra egg and a cup of buttermilk to make the cupcakes extra moist.  (Which sooooo many people commented on — they truly were perfectly moist!)
As much as I'm humbled to admit, using the cake mix, these were some of my favorite cupcakes ever.  So I definitely recommend giving them a try….soon!!  :)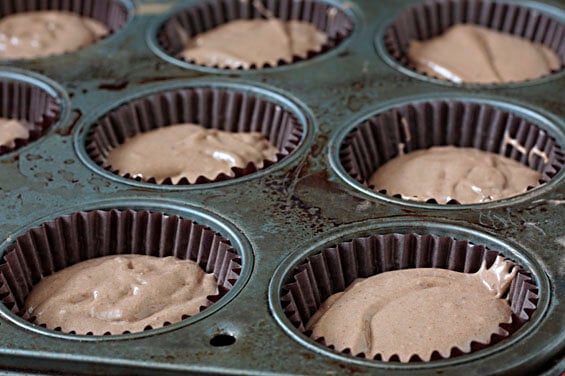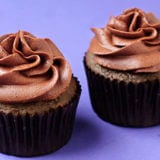 Mayan Chocolate Cupcakes with Cocoa-Cinnamon Buttercream
Chocolate featuring subtle hints of cinnamon and spices this Mayan Chocolate Cupcakes w/ Cocoa-Cinnamon Butter-cream Recipe is a crowd-pleaser.
Ingredients:
Cupcake Ingredients:
1 (18.25 oz.) box Devil's Food (or other chocolate variety) cake mix
1 cup buttermilk
1/2 cup vegetable or canola oil
1 tsp. cinnamon
1/2 tsp. chili powder
1/4 tsp. cayenne
4 eggs
Frosting Ingredients:
1 stick (1/2 cup) butter, room temperature
1/2 cup unsweetened cocoa powder (I prefer dark chocolate cocoa, but any works!)
1/4 cup milk
1 tsp. cinnamon
2 1/2 cups powdered sugar (more or less to achieve desired consistency)
Directions:
Preheat the oven to 350 degrees. Line 24 muffin cups with paper liners.

Add the first six cake ingredients (cake mix through cayenne) together in a large mixing bowl. Beat with an electric mixer on low to medium speed until moistened, about 30 seconds. Add eggs one at a time, until the batter is well-mixed. Increase speed to high and beat until thick, 2 minutes longer.

Pour or scoop the batter into the paper liners until they are 2/3 full. Bake for 15-20 minutes, or until a toothpick inserted in the middle comes out clean. Remove from oven and let cupcakes cool on a wire rack.

To Make Frosting:

Cream butter in an electric mixer on medium-speed until smooth and fluffy, about 2-3 minutes. Then add cocoa powder and cinnamon and mix on low-speed until combined. Gradually add in the milk and powdered sugar, alternately, until combined. Then beat on medium speed until light and fluffy, another 3-5 minutes. (Add in more powdered sugar if consistency is too thin.)

***To frost 24 cupcakes as I did (pictured above), I'd recommend making a double batch of the frosting. But if you're just spreading it on with a knife, one batch should be plenty! :)

If you make this recipe, be sure to snap a photo and hashtag it #gimmesomeoven. I'd love to see what you cook!
Ali's Tip:
For an extra kick, try grinding a pinch of ground sea salt on top of these!  It truly kicks them up a notch!  (And then you can tell your friends that they're "salted cocoa-cinnamon buttercream"!)