Mini Flourless Chocolate Cakes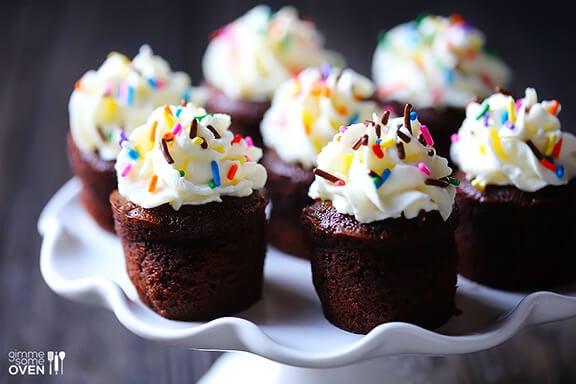 Whenever anyone asks me for a Valentine's dessert recipe recommendation, my first response has always been this flourless chocolate cake.  I posted it on the blog years ago, but it is still one of my all-time favs — partly because it's easy to make and only calls for three ingredients, and party because it is chocolatey chocolicious chocotastic chocolightful heaven.
But alas, any of my friends will tell you that while I like chocolate, I only like a little of it.  Call me crazy, but it has always been so rich to me that I'm happily satisfied after a bite or two.  (Here is where my mom reads this and sighs.)  But alas, when I was recently reorganizing my kitchen and was putting away my favorite mini cheesecake pan, the idea occurred to me — mini flourless chocolate cakes!
Brilliant?  Brilliant.
It's basically the exact same recipe, but bite-sized and topped with some whipped cream and sprinkles.  Just because.  :)
If you want another fun twist, my friend Sara mentioned that she recently made her flourless chocolate cake with orange dark chocolate bars – yum!  Or you could add in a little cinnamon and chili for a mayan chocolate twist.  Or mix in some extra sea salt.  Or, you could just go with the classic recipe.  Either way, I think this bite-sized version of flourless chocolate cake is definitely my new favorite way to enjoy this recipe.  Enjoy!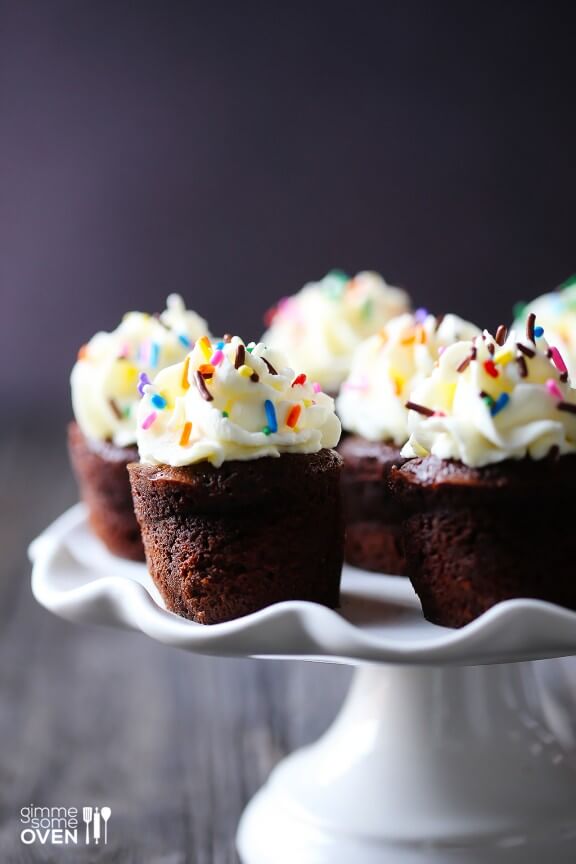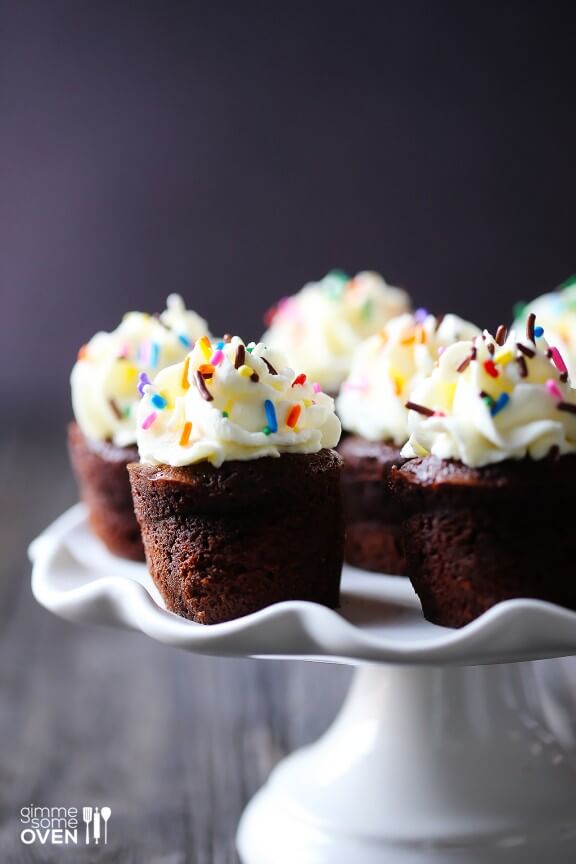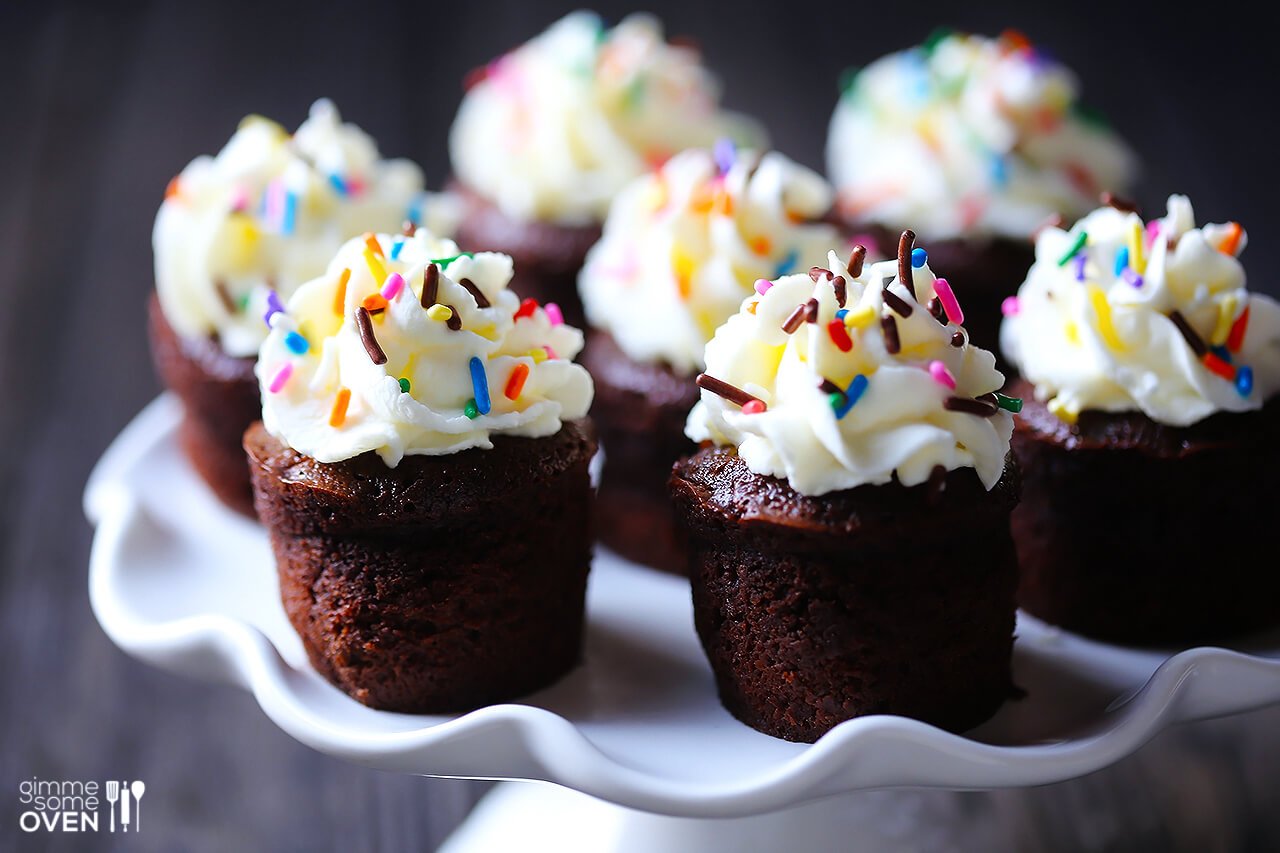 Mini Flourless Chocolate Cakes
Flourless chocolate cake goes bite-sized!
Ingredients:
4 large eggs, cold
8 oz. chocolate (semisweet or bittersweet), coarsely chopped
1/2 cup (1 stick) butter, cut into 16 pieces
3 cups whipped cream
sprinkles for topping (optional)
Directions:
Adjust an oven rack to the lower-middle position and preheat oven to 325 degrees. Grease a mini cheesecake pan  liberally with cooking spray.
In a stand mixer using the whisk attachment, beat the eggs at high speed until the volume doubles (about 5 minutes).
Meanwhile, melt the chocolate and butter together. You can either do this on the stove (by placing the chocolate and butter in a large heatproof bowl set over a pan of almost-simmering water until smooth and very warm – about 115 degrees on an instant-read thermometer – stirring occasionally). Or you can do this in the microwave (by heating the chocolate in a microwave-safe bowl at 50% power for 2 minutes, then stirring, the adding the butter, and continuing to heat at 50% power and stir in 1-minute intervals until the mixture is well-melted and smooth). Then fold about a third of the beaten eggs into the chocolate mixture using a large rubber spatula until only a few streaks of egg are visible. Fold in half of the remaining egg foam, and then the last half of the foam, until the mixture is streak-free and smooth.
Scrape the batter into the mini cheesecake pans, filling each cup about 2/3 full. (I used about 5 tablespoons of batter per cake.) Bake until the cakes have risen slightly, the edges are just beginning to set, a thin-glazed crust (like a brownie) has formed on the surface, and an instant-read thermometer inserted halfway into the center reads 140° F, 14-18 minutes. Remove the pan and set on a wire rack; cool to room temperature. Cover and refrigerate overnight to mellow and firm. (The cakse can be refrigerated for up to 4 days.)
To serve, carefully remove the mini cheesecakes from their cups, and top with whipped cream. Garnish with sprinkles if desired.
All images and text ©
If you make this recipe, be sure to snap a photo and hashtag it #gimmesomeoven. I'd love to see what you cook!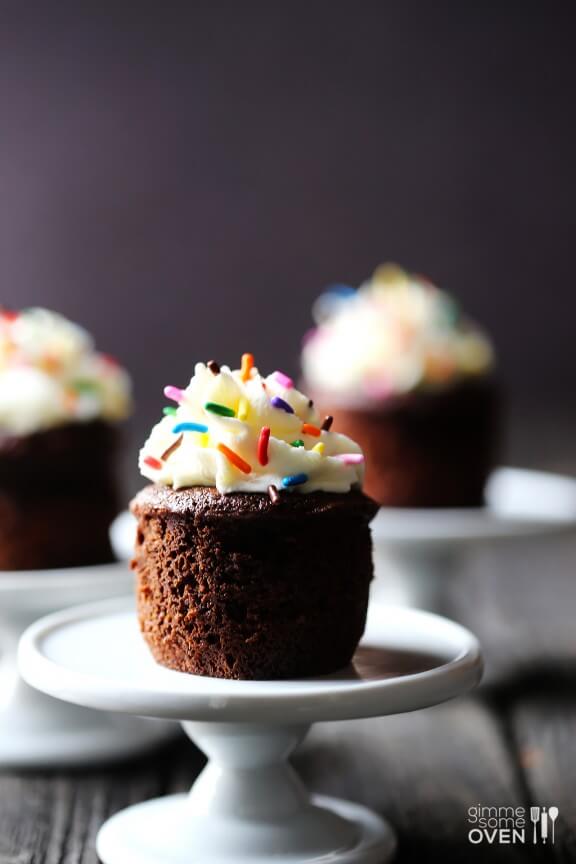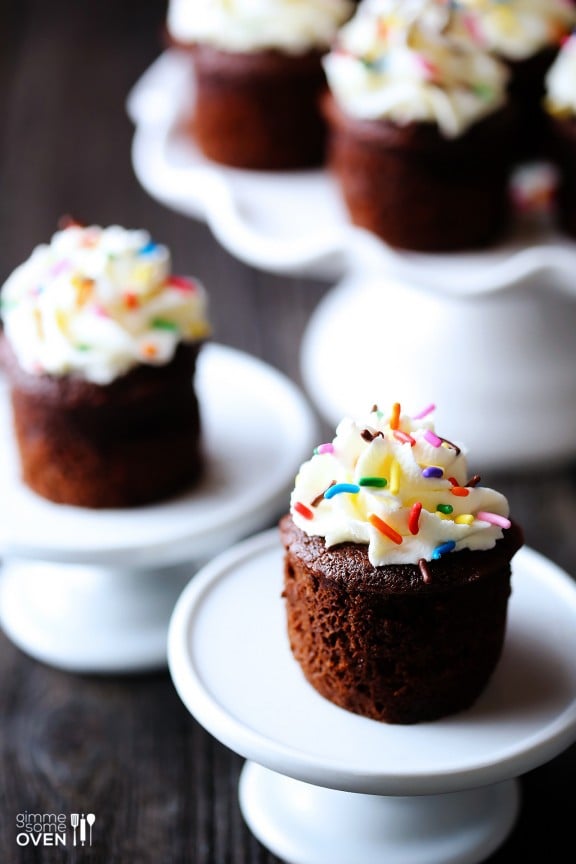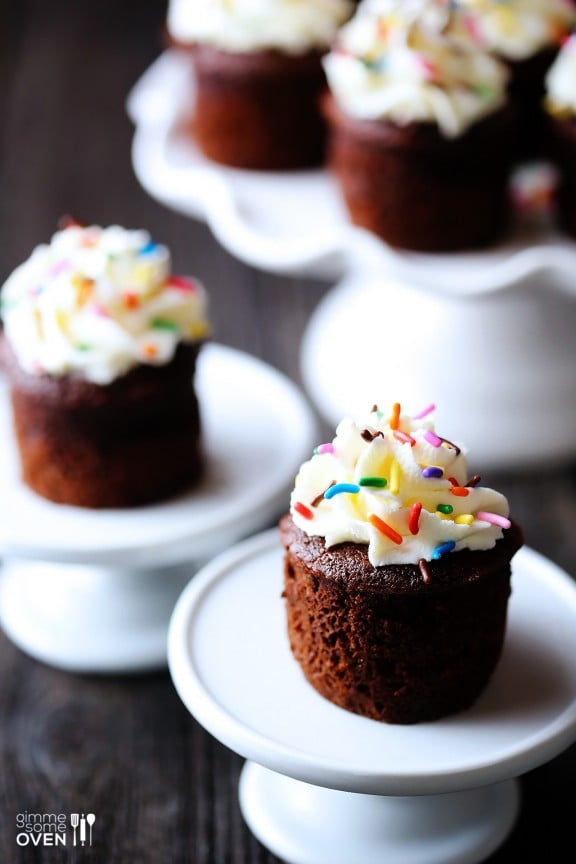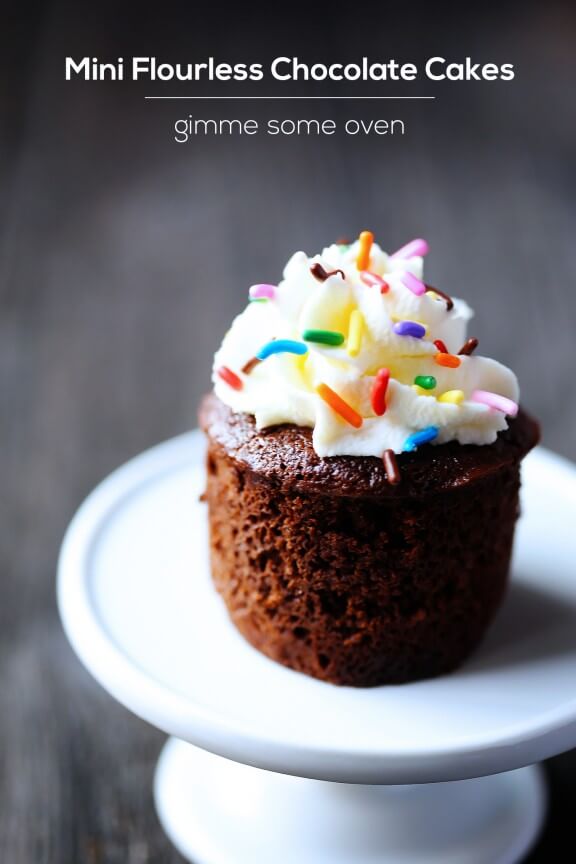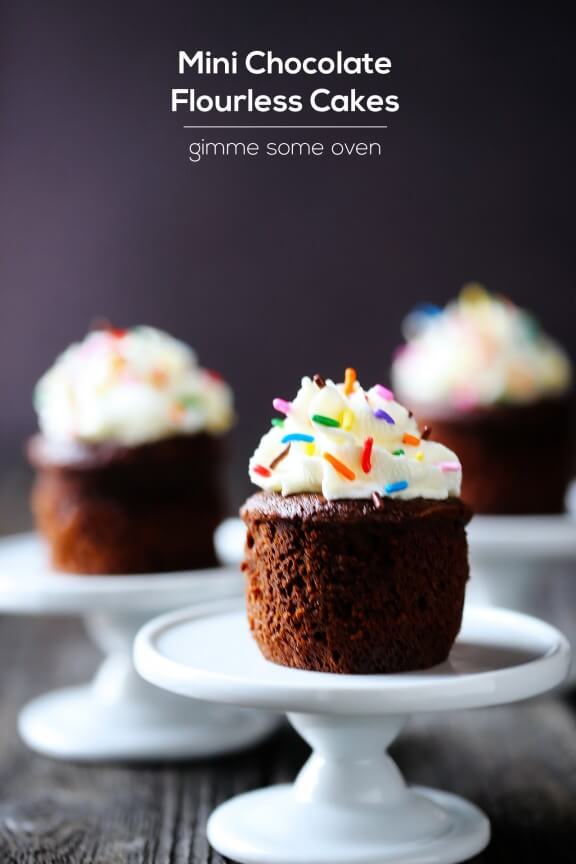 This post contains affiliate links.