Peppermint Ice Cream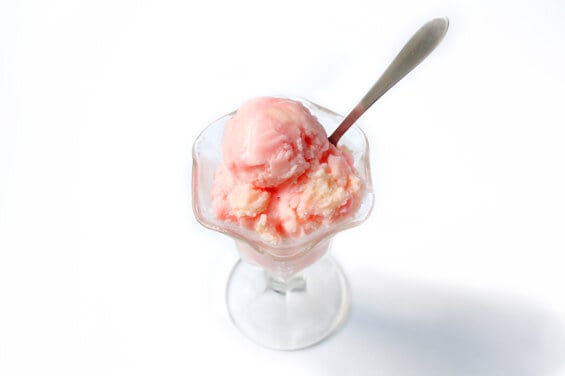 This is hands-down my new favorite dessert of the summer! Have been a big fan of peppermint ice cream since I was a kiddo (and was privileged to grow up with a Braum's nearby, who arguably makes the best peppermint ice cream ever!). But since leaving home, I only seem to come across it in the stores during the Christmas season.  Tragic.  :(
So when I was given a new Cuisinart ice cream maker this summer, I knew this undoubtedly would be my first endeavor! I admittedly am a raw-eggs-daredevil, and initially made this without cooking the eggs. But here is the "safe" no-chance-you'll-get-salmonella version. I also lightened it up with the half-and-half and lighter milk, and I still love the texture and the taste.  You'll of course get even creamier texture and richer taste with heavy cream or whole milk, but I tend to like a big bowl of ice cream.  So this is my method of choice. Enjoy!!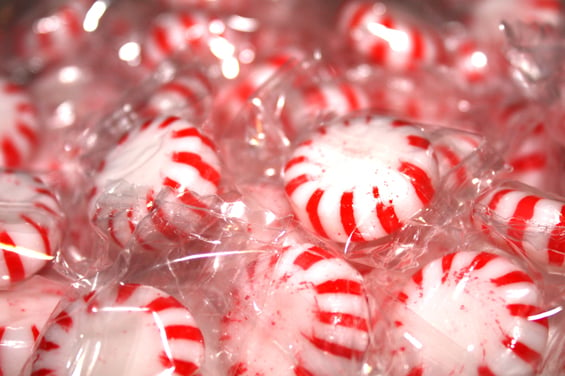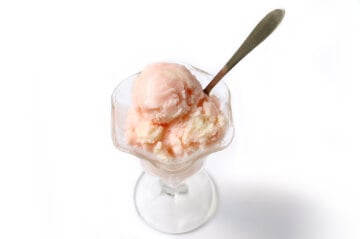 Peppermint Ice Cream
This Peppermint Ice Cream is both festive and refreshing (not to mention seriously addicting)!
Ingredients:
2 cups milk (I used 2%)
2 eggs
1 cup sugar
1/2 tsp. salt
1 cup half-and-half
1 tsp. vanilla
1 tsp. peppermint extract (include more or less to taste)
2/3 cup crushed hard peppermint candies (I used about 30)
Directions:
Unwrap peppermints and double-bag in plastic sandwich bags. Place on a cutting board, and use a meat mallet (or hammer or whatever you'd like!) to crush peppermints to your desired level of coarseness.
In a heavy saucepan, whisk egg yolks, half-and-half, sugar and salt. Cook and stir over low heat until mixture reaches 160 degrees F and coats the back of a metal spoon. Remove from the heat and let sit for a few minutes.
Stir in milk, vanilla and peppermint extract. (I recommend adding the peppermint extract just 1/4 tsp. at a time, until it reaches your favorite level of minty-ness. I use McCormick's, and felt like 1 tsp. was a yummy balance.) Chill mixture thoroughly in the refrigerator.
Once cooled, freeze mixture in your ice cream maker according to the manufacturer's instructions. A few minutes before the freezing cycle is finished, add in crushed peppermints. Put in an airtight plastic container and place in the freezer for at least an hour, preferably several hours.
Save yourself an extra five minutes and buy generic peppermints that don't have the twisty-tied sides (such as Brach's). Those little guys take forever to unwrap!
All images and text ©
If you make this recipe, be sure to snap a photo and hashtag it #gimmesomeoven. I'd love to see what you cook!