Raw Spiced Chocolate Milkshake
Ok, last raw food recipe of the week!  I have a few more raw recipes to share with you in the coming weeks, but I'm afraid that I have some yummy sugary desserts and carbs coming your way next.  :)
In all seriousness though, while I completely enjoyed learning about the raw food diet and all of the creative tips and techniques essential to maintaining a healthy and delicious raw menu plan, I think I confirmed that the full-on raw food diet is not for me.  I still really love my pastas, and the occasional meat dish, and sweets in moderation.  And especially living in the Midwest with freezing winters, I realized that I really appreciate warm meals, which don't really exist in a raw diet.  But I discovered that raw food can be seriously tasty and good for you, so I am genuinely looking forward to incorporating more raw recipes/techniques/ingredients into my weekly menus.
And I will definitely be making this raw spiced chocolate milkshake again soon!  Oh my heavens.  This was another inspiration from my friend Rachel, and it was soooo good.  I cheated a bit and used storebought almond milk, which some debate whether it's authentically raw.  But either way, this one is so good for you and ridiculously tasty.  Hope you enjoy!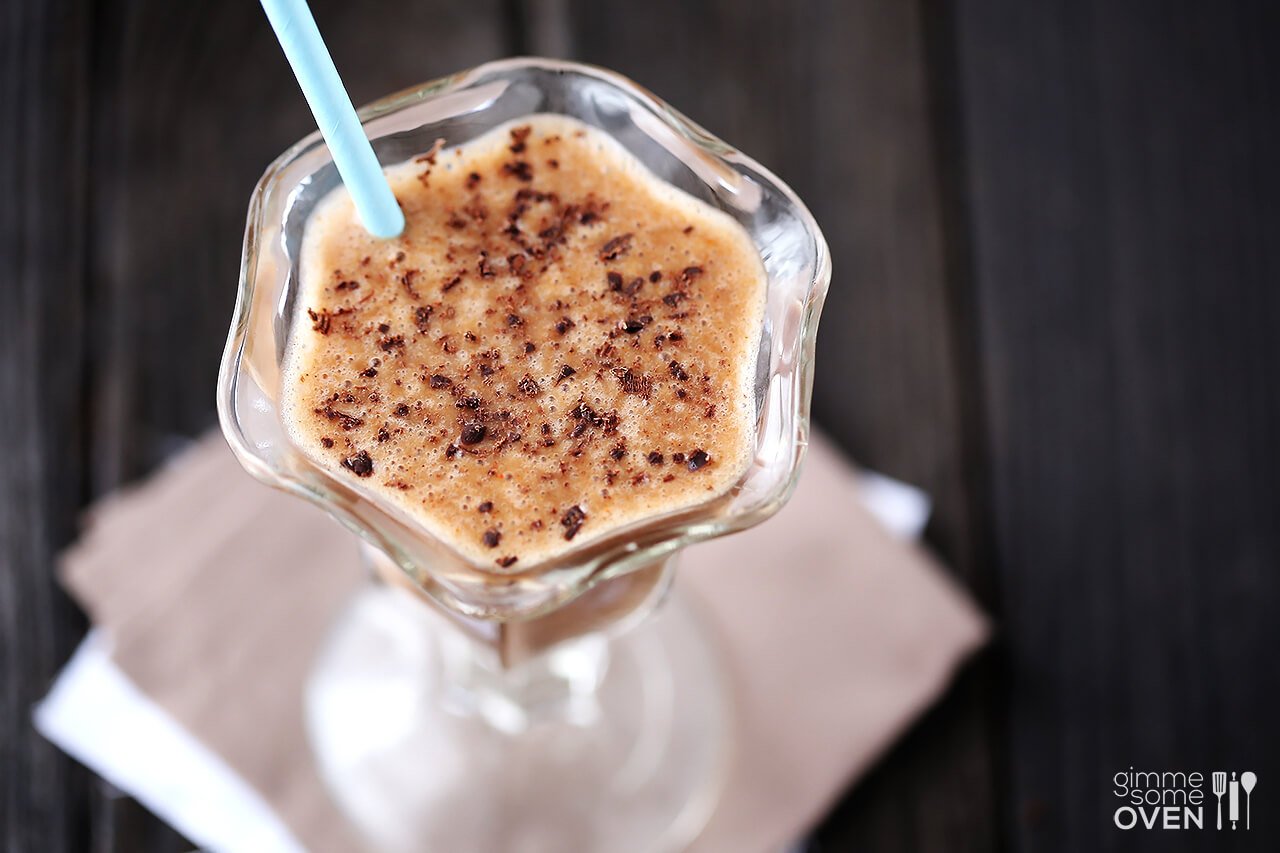 Raw Spiced Chocolate Milkshake
A simple, sweet and delicious recipe for a raw spiced chocolate milkshake.
Ingredients:
2 cups almond milk (homemade or storebought)
2 Tbsp. agave nectar or honey
3 frozen bananas
1 Tbsp. raw cacao powder 
1 tsp. ground cinnamon
pinch of salt
1/4 tsp. cayenne pepper powder (add more or less to taste)
1/4 tsp. chili powder
Directions:
Combine all ingredients in a blender until combined. Serve immediately, or pop the mixture in the freezer for an hour to give it an extra chill.
Serve topped with shaved cacao nibs or a sprinkle of cinnamon if desired.
All images and text ©
If you make this recipe, be sure to snap a photo and hashtag it #gimmesomeoven. I'd love to see what you cook!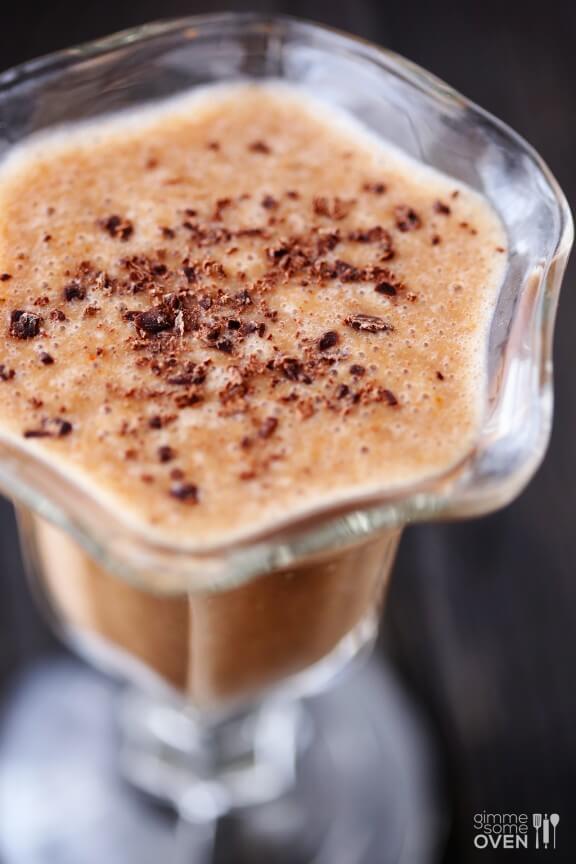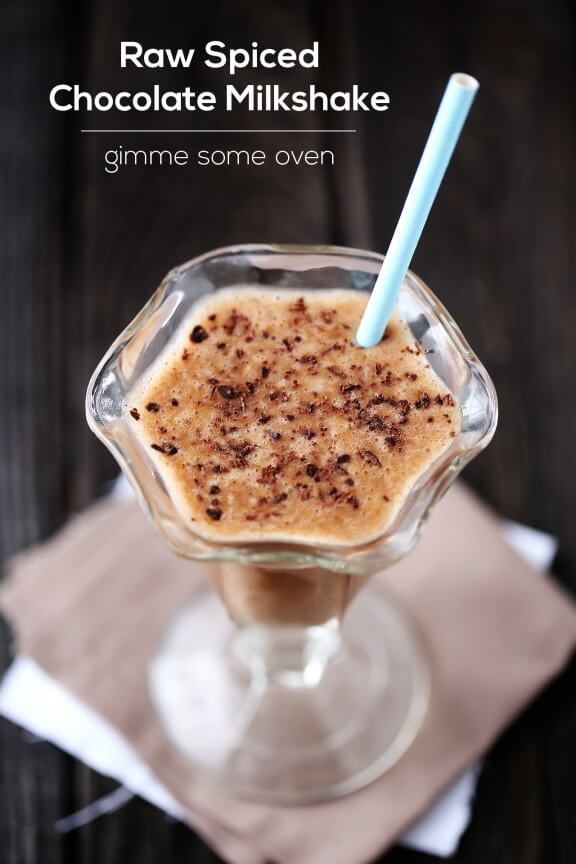 This post contains affiliate links.