Rum Cake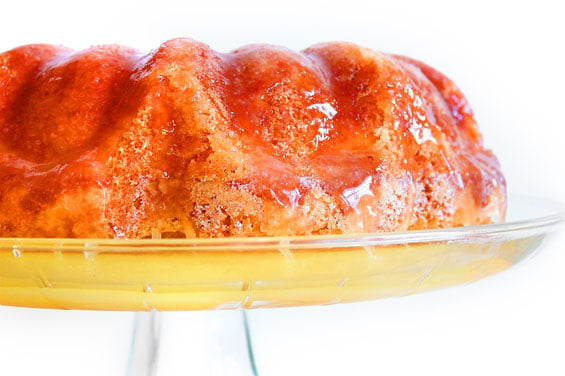 Ok, I have literally been waiting to post this recipe ever since I began the blog.  It is without a doubt my favorite dessert in the entire world.  And it may soon become yours too.  :)
Behold….the famous rum cake.
Words can't even describe this one.  Suffice it to say, it is by far my most-requested recipe.  My family loves it.  My friends are crazy about it.  Friends of my friends email to ask for the recipe.  Non-rum-lovers ask for seconds at parties.  Even my boss asks for leftovers whenever he hears it's being made!
Yes, it is that good.  :) And, it only takes about 15 minutes of total prep time.  What could be better??
So if you're looking for a new rockstar dessert this holiday season, look no further.  This is the cake for you.  Enjoy!!!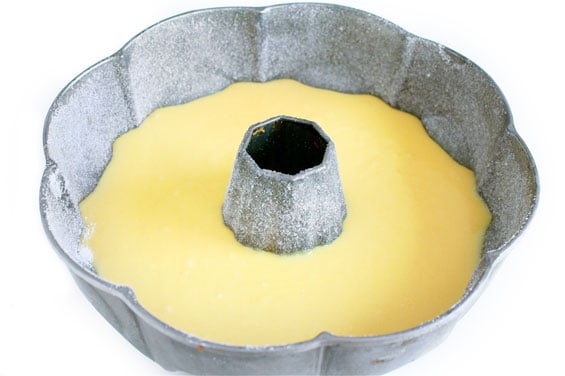 Rum Cake
You'll love this Rum Cake Recipe! It's super-delicious!
Ingredients:
Cake Ingredients
1 (18.25 oz.) package yellow cake mix
1 (3.4 oz.) package vanilla instant pudding mix
4 eggs
1/2 cup water
1/2 cup rum
1/2 cup vegetable oil
extra sugar for pan
Glaze Ingredients
1/2 cup butter
1/4 cup water
1 cup white sugar
1/4 cup rum
Directions:
Preheat oven to 325 degrees F (165 degrees C). Liberally grease (either way cooking spray or butter) a bundt pan, and then pour sugar into it and swirl around until the entire inside of the pan is coated in sugar. (Discard any remaining sugar.)
In a large bowl, combine cake mix and pudding mix. Mix in the eggs, 1/2 cup water, oil and 1/2 cup rum. Blend well. Pour batter into pan.
Bake in the preheated oven for 60 minutes, or until a toothpick inserted into the cake comes out clean. Let sit for 10 minutes in the pan, then turn out onto serving plate. Spoon glaze over top and sides. Allow cake to absorb glaze and repeat until all glaze is used.
Glaze Instructions:
In a saucepan, combine butter, 1/4 cup water and 1 cup sugar. Bring to a boil over medium heat and continue to boil for 5 minutes, stirring constantly. Remove from heat and stir in 1/4 cup rum.
Ali's Tip:
First of all, this is a cake that is way better the second day than the first.  The more time you can give it to soak up that wonderful glaze, the better!
I also love the toothpick approach for making sure some extra glaze gets soaked into the cake.  Once you have removed the cake from the pan, make sure it is setting right-side-up, and then poke a bunch of vertical holes all over it with a toothpick.  Then pour the glaze over cake.  :)  Mmmmm…..
If you make this recipe, be sure to snap a photo and hashtag it #gimmesomeoven. I'd love to see what you cook!