Vanilla Almond Cupcakes With Salted Caramel Buttercream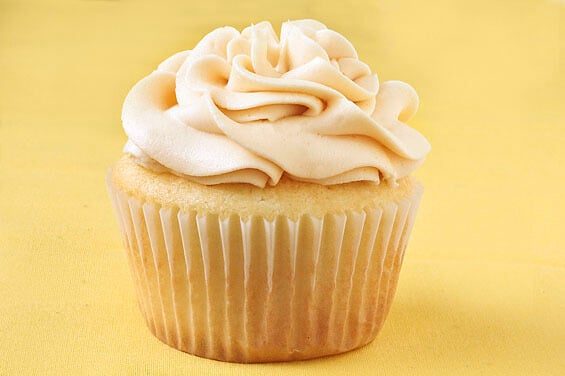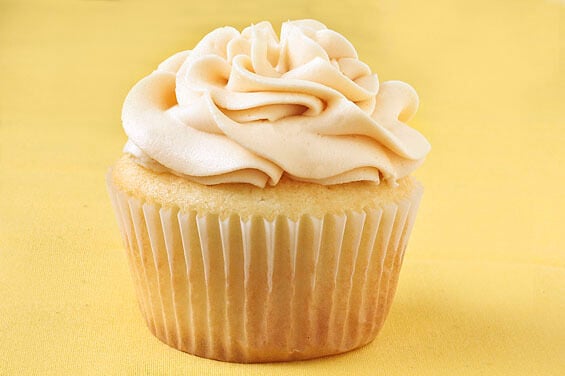 I must confess….I've never been a huge fan of frosting.  Not on my cookies, not on my cakes, and not even on my cupcakes.  I know, I know…I've posted plenty of recipes on here piled high with a variety of lovely and delicious frostings, but almost always whenever I actually sit down to eat it, I only (maybe) leave on a tiny dab.  It's just never been my thing….
…..until now.
Oh. My. WORD.   I had absolutely no idea that such deliciousness could exist, until I decided to test out this caramel frosting recipe on a whim while planning for the Cupcake-A-Thon.  I had wanted to give it a try because it called for making your own homemade caramel, which I had never done.  (And as a sidenote — was way easier than I imagined!  Super speedy, and didn't even have to use a candy thermometer!)  But I was not prepared for the rich, sweet, buttery, and caramel-y perfection that resulted in the end.  Absolutely amazing.
I guarantee that — especially when paired with this wonderful almond-vanilla cupcake — it will knock your socks off. Don't even blink an eye at the extra 10 minutes it will take to make the homemade caramel.  It's 500% worth it.  (And you can make it in the time the cupcakes bake – piece of cake ;))
So cheers to the "icing on the cake"!!!  I believe this officially marked my first time ever licking the frosting bowl clean.  My mother would be so proud.  :)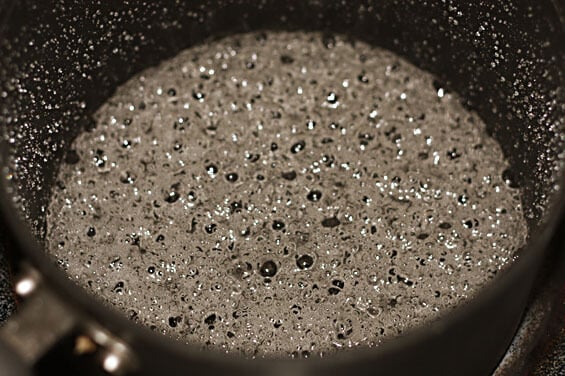 Vanilla Almond Cupcakes with Salted Caramel Buttercream
You'll love this Vanilla Almond Cupcakes w/ Salted Caramel Buttercream Recipe that results in sweet, almond-y butter-y caramel-y perfection.
Ingredients:
Cupcake Ingredients:
1 (18.25 oz.) white cake mix
1 cup buttermilk
1/2 cup vegetable or canola oil
1 tsp. almond extract
1 tsp. vanilla extract, store-bought or homemade
4 eggs
Frosting Ingredients:
1/4 cup sugar
2 Tbsp. water
1/4 cup heavy cream
1 tsp. vanilla extract, store-bought or homemade
3/4 cup (1.5 sticks) salted butter, softened
2 cups powdered sugar
Directions:
Preheat the oven to 350 degrees. Line 24 muffin cups with paper liners.

Add the cake mix, buttermilk, oil, almond extract and vanilla to a large mixing bowl. Beat with an electric mixer on low to medium speed until moistened, about 30 seconds. Add eggs one at a time, until the batter is well-mixed. Increase speed to high and beat until thick and fluffy, 2 minutes longer.

Pour or scoop the batter into the paper liners until they are 2/3 full. Bake for 15-20 minutes, or until a toothpick inserted in the middle comes out clean. Remove from oven and let cupcakes cool on a wire rack.
To Make Frosting (pics above and below):
Briefly stir together granulated sugar and water in a small saucepan and bring to a boil over medium-high heat. Continue cooking, without stirring, until mixture turns dark amber in color, about 6 to 7 minutes.

Remove from heat and slowly add in cream and vanilla (just start with a tablespoon or two), stirring with a wooden spoon until completely smooth. (Be careful, as the mixture will definitely bubble up and possibly splatter a bit as you add in the cream.) Set aside until cool to the touch, about 25 minutes.

Beat the butter ]in the bowl of a stand mixer fitted with the paddle attachment on medium-high speed until light in color and fluffy, about 3 minutes. Reduce speed to low, add powdered sugar, and mix until completely incorporated. Turn off the mixer, and then add caramel. Beat frosting on low to combine, and then increase to medium-high and beat until airy and thoroughly mixed, about 2 minutes. Refrigerate if not using immediately (or to harden the frosting a bit).

***To frost 24 cupcakes as I did (pictured above), I'd recommend making a double batch of the frosting. But if you're just spreading it on with a knife, one batch should be plenty! :)

If you make this recipe, be sure to snap a photo and hashtag it #gimmesomeoven. I'd love to see what you cook!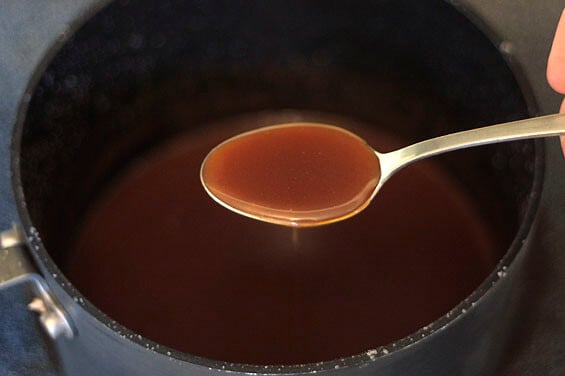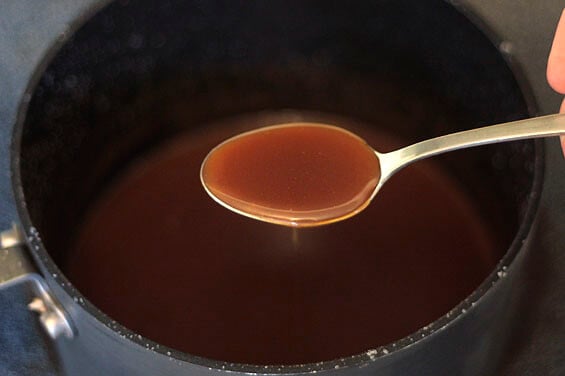 Ali's Tip:
Keep a close eye on the caramel as you make it!  It goes from clear bubbles to the "amber" color within about 30 seconds, and then will burn pretty quickly thereafter.
Also, if you absolutely, absolutely don't want to make the homemade caramel, you can substitute in some caramel topping to put into the buttercream instead.