15 Waffle Recipes
This post may contain affiliate links. Please read my disclosure policy.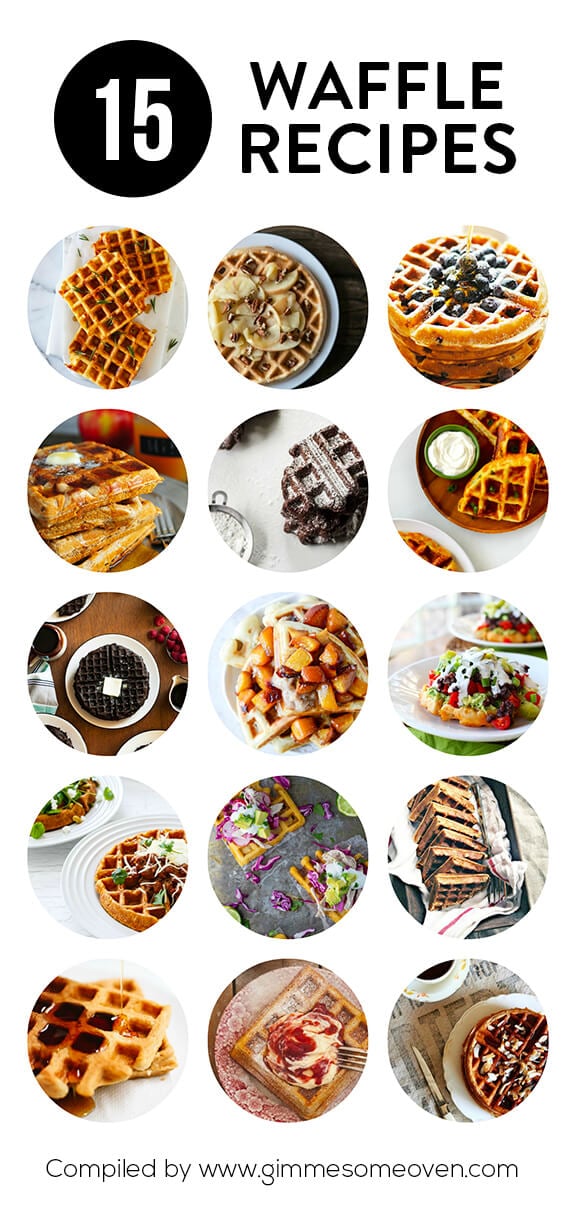 A few weeks ago we professed our love for pancakes, and we'd be remiss if we didn't do the same for waffles. How can you not possess a deep love for a golden-brown piece of dough with a geometric grid that captures maple syrup? Each bite is a perfect, sublime experience.
Even though I'm slightly more of a pancake gal now, when I was little, my favorite thing to order when we went out for brunch was a Belgian waffle — a giant, fluffy, round waffle topped with a generous cloud of whipped cream, fresh strawberries, and of course, a dusting of powdered sugar. As a kid, it just doesn't get much better than that. Now I'm more partial to big square waffles with a smaller grid, made in a 50 year-old waffle iron we inherited from my grandparents. I still like them fluffy though, with slightly crispy edges.
Yes, pancakes may still be my favorite. But let it be noted — if you put a waffle in front of me, I'm going to eat it.
So today, we've searched high and low for some of the best waffles on the web to share with you. From one that cleverly employs leftover mashed potatoes (a cheesy mashed potato waffle), to a more traditional yeasted waffle, scented with vanilla and topped with roasted peaches — each of these waffles delivers. We hope they make you just as happy as they make us!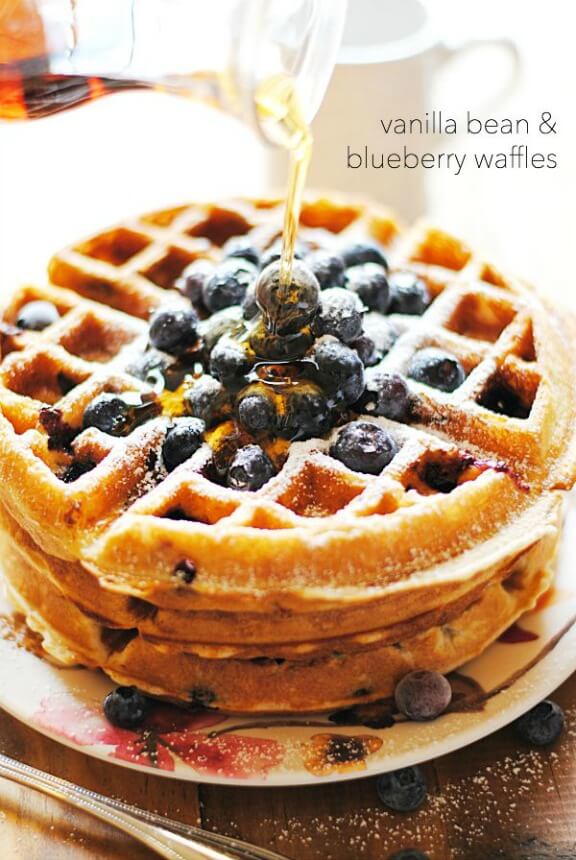 Vanilla Bean & Blueberry Waffles | Something Swanky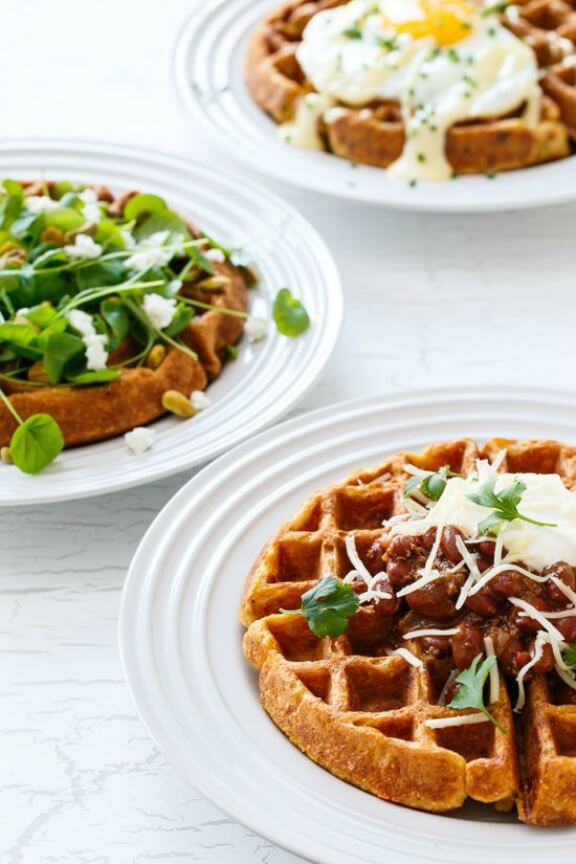 Savory Cornbread Waffles | Love & Olive Oil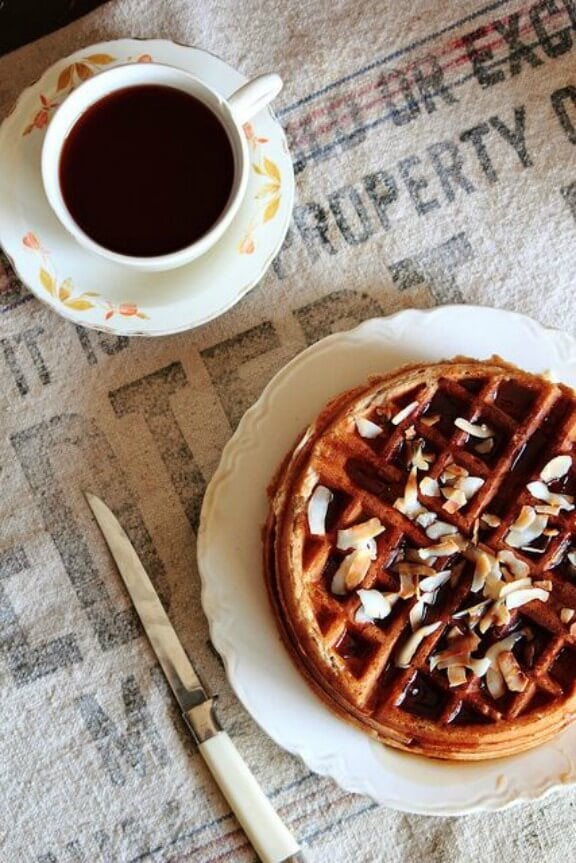 Coconut Waffles | Pastry Affair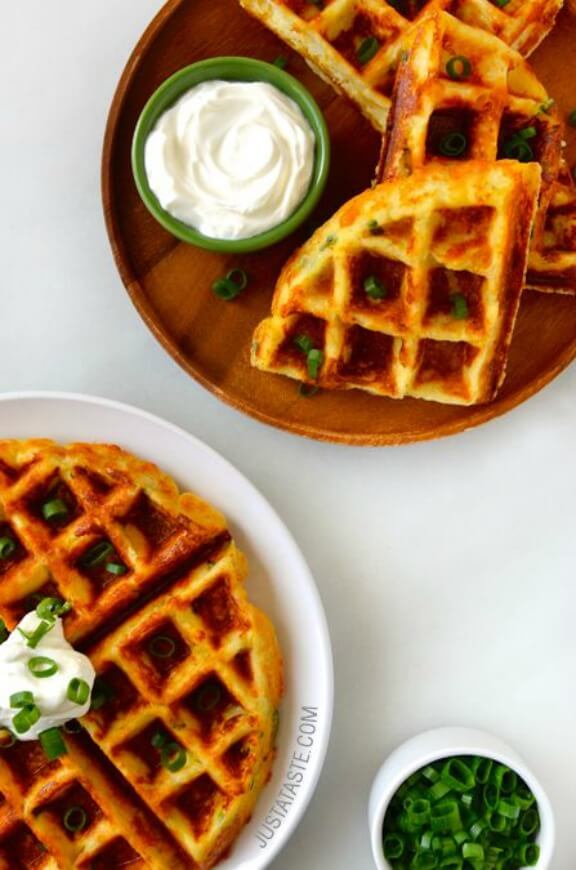 Cheesy Leftover Mashed Potato Waffles | Just a Taste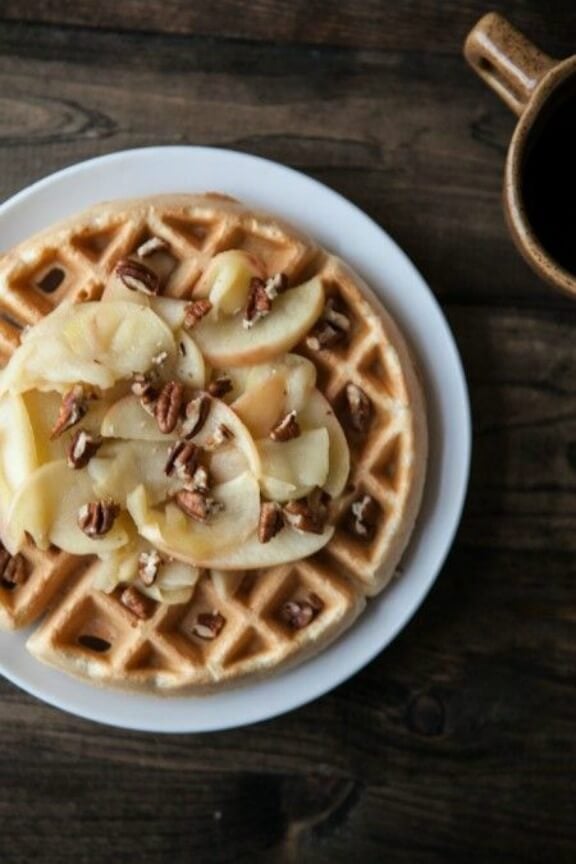 Brown Butter Waffles with Honey-Apples and Pecans | Naturally Ella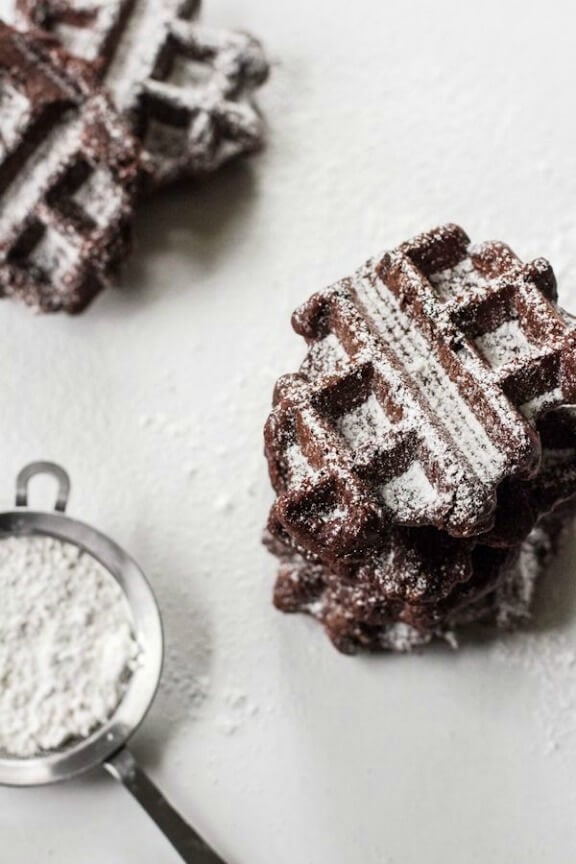 Belgian Brownie Waffles | Edible Perspective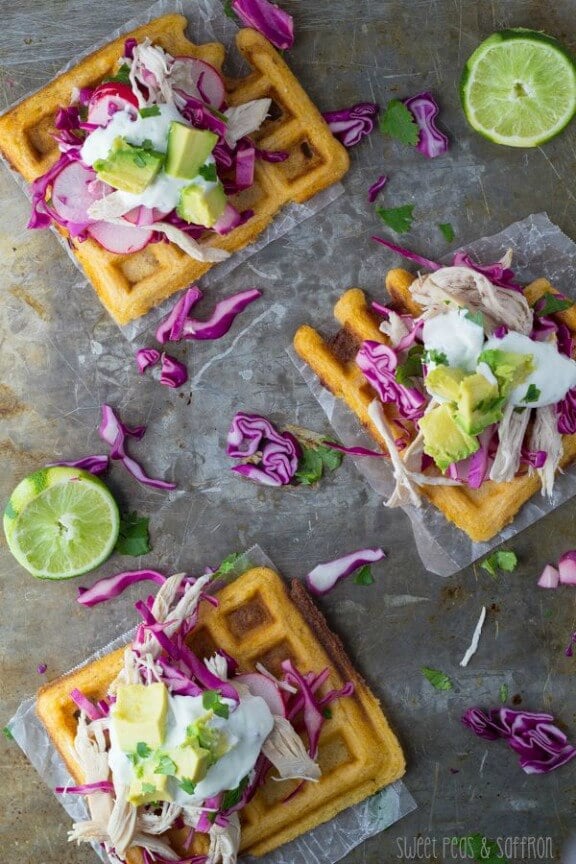 Chipotle-Cornmeal Waffle Tostadas with Chicken & Lime Crema | Sweet Peas & Saffron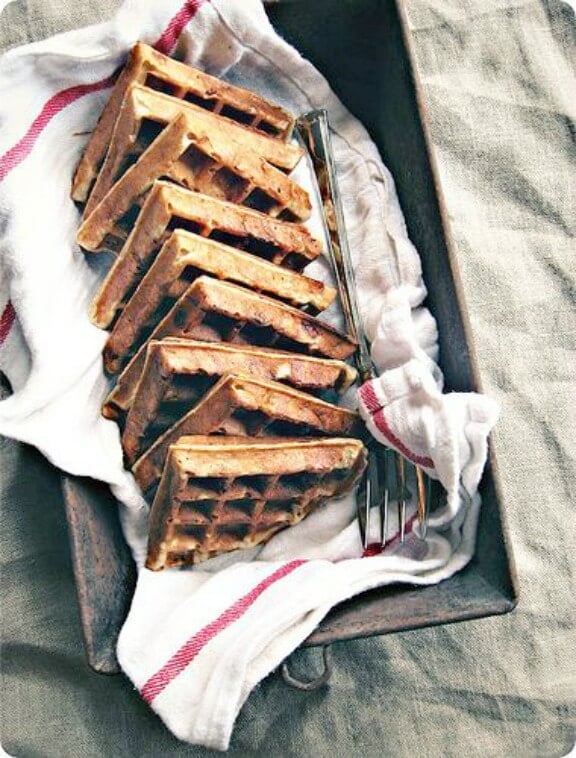 Banana Bread Yeasted Waffles | Seven Spoons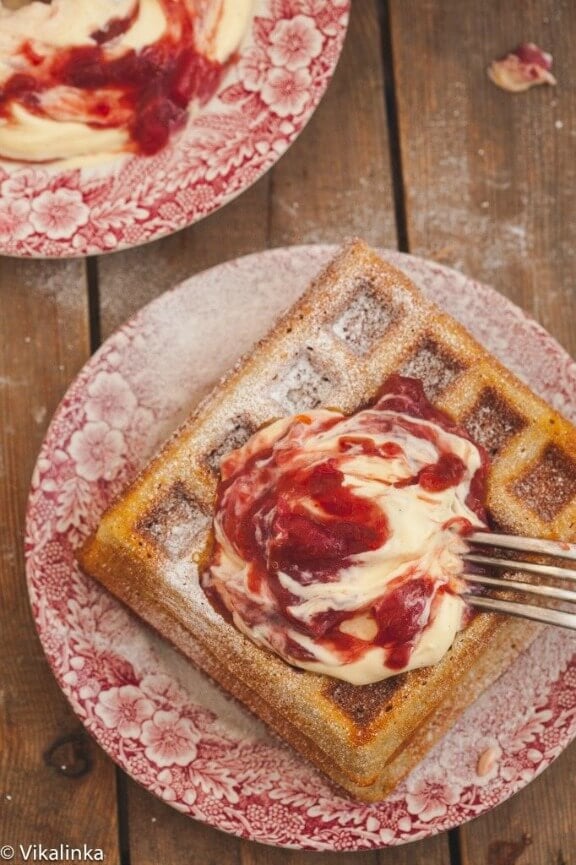 Buckwheat Waffles with Rhubarb Cream | Vikalinka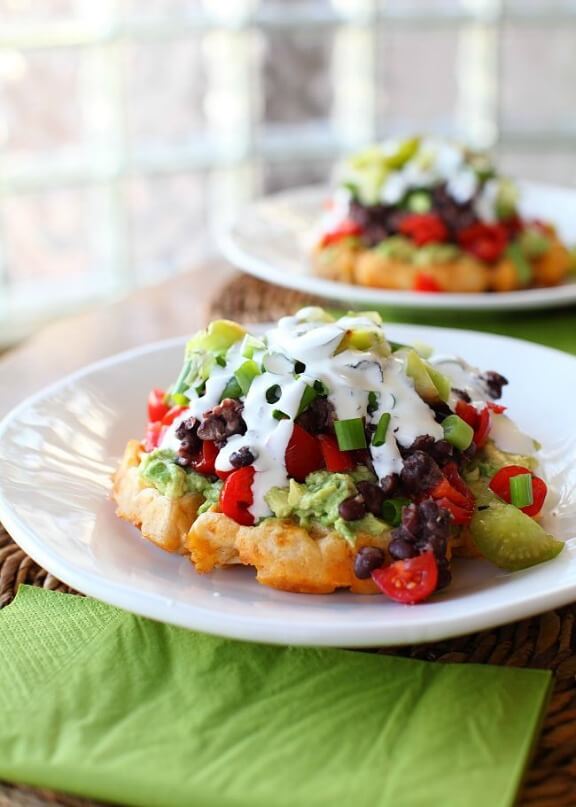 7-Layer Nacho Waffles | Scarletta Bakes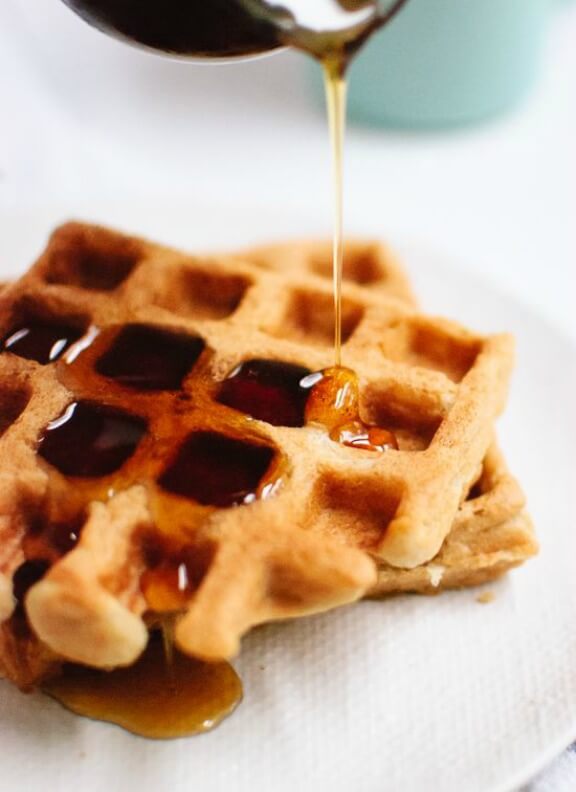 Easy Gluten Free Oat Waffles | Cookie and Kate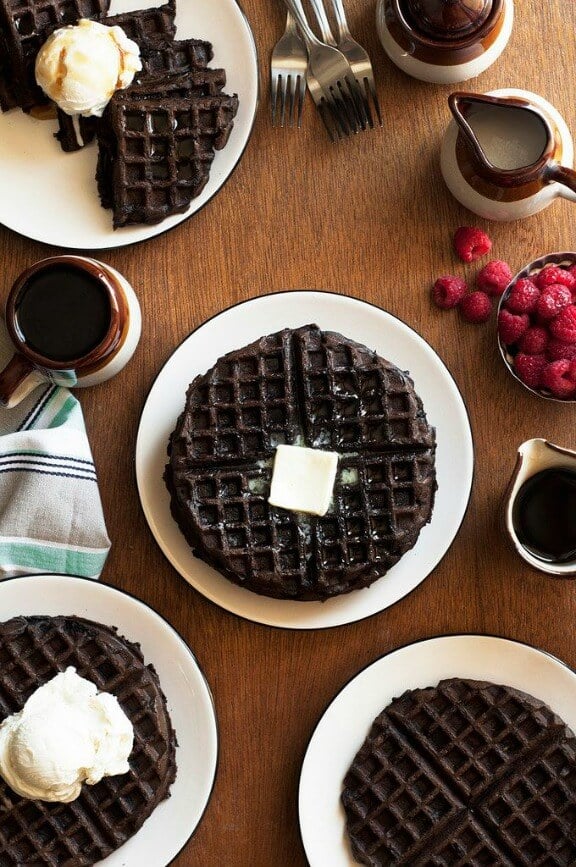 Dark Chocolate Zucchini Cake Waffles | The Candid Appetite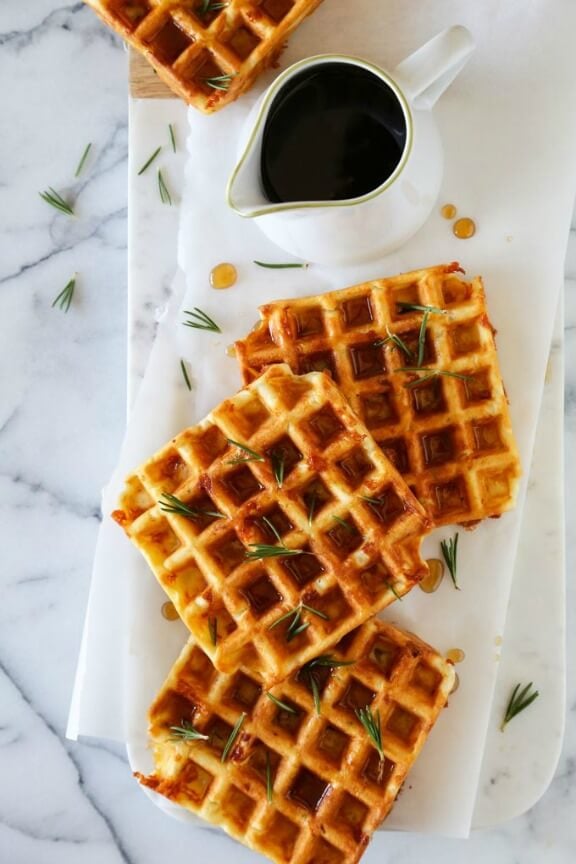 Savory Waffles with Rosemary, Ham and Dubliner Cheese | Kitchen Konfidence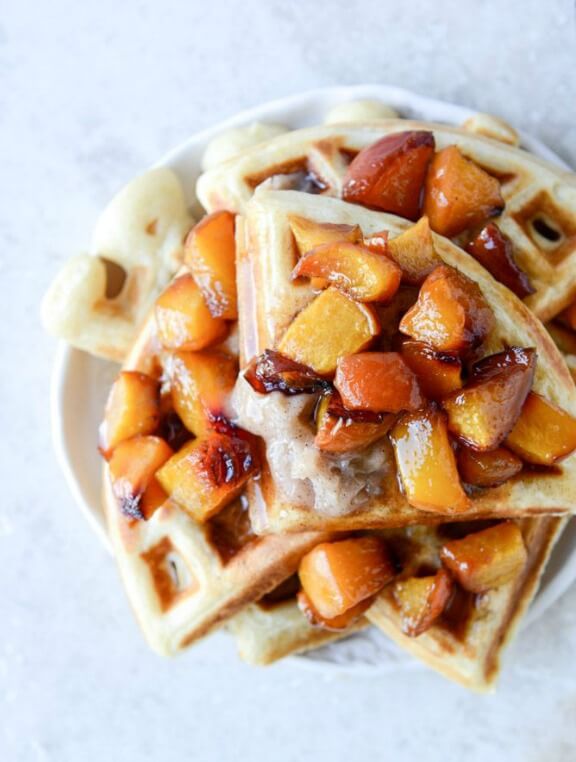 Vanilla Yeasted Waffles with Roasted Peach Maple Syrup | How Sweet Eats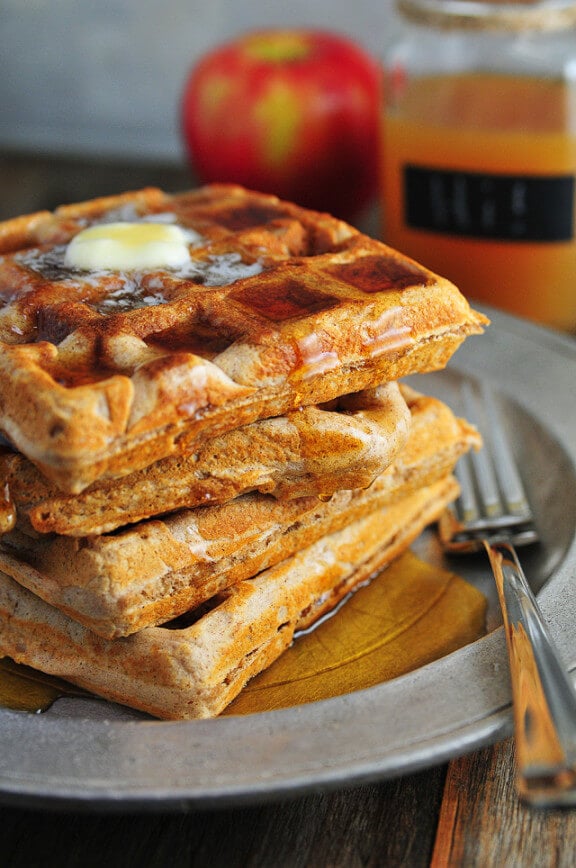 Apple Cider Waffles | Add A Pinch