Watermelon Gelatin Pops
This post may contain affiliate links. Please read my disclosure policy.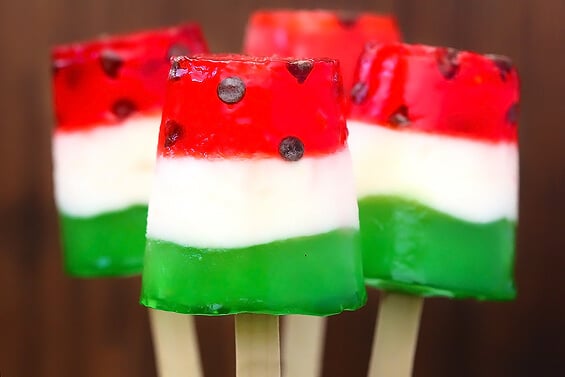 These may be the cutest little creations ever to have graced my freezer. And it's a good thing they did since I kinda have a thing for popsicles. And watermelon. And any excuse to play with my food. :)
Introducing…watermelon gelatin pops!!!
These adorable little pops turned out to be the perfect little snacks to beat the heat during our bajillion-degree summer here in Kansas City. I was a little skeptical about whether or not the lime/vanilla/watermelon/chocolate chips combo would actually work. But I ended up eating about five of these guys last weekend, so I'd say they were pretty good! Definitely a fun way to celebrate some summer favorites. Or you can even nix the chocolate chips and save the recipe for a Cinco de Mayo party next year! Or Christmas!!!
However you make them, these little guys are sure to be a crowd-pleaser. Check out the recipe here!