15 Butternut Squash Recipes
This post may contain affiliate links. Please read my disclosure policy.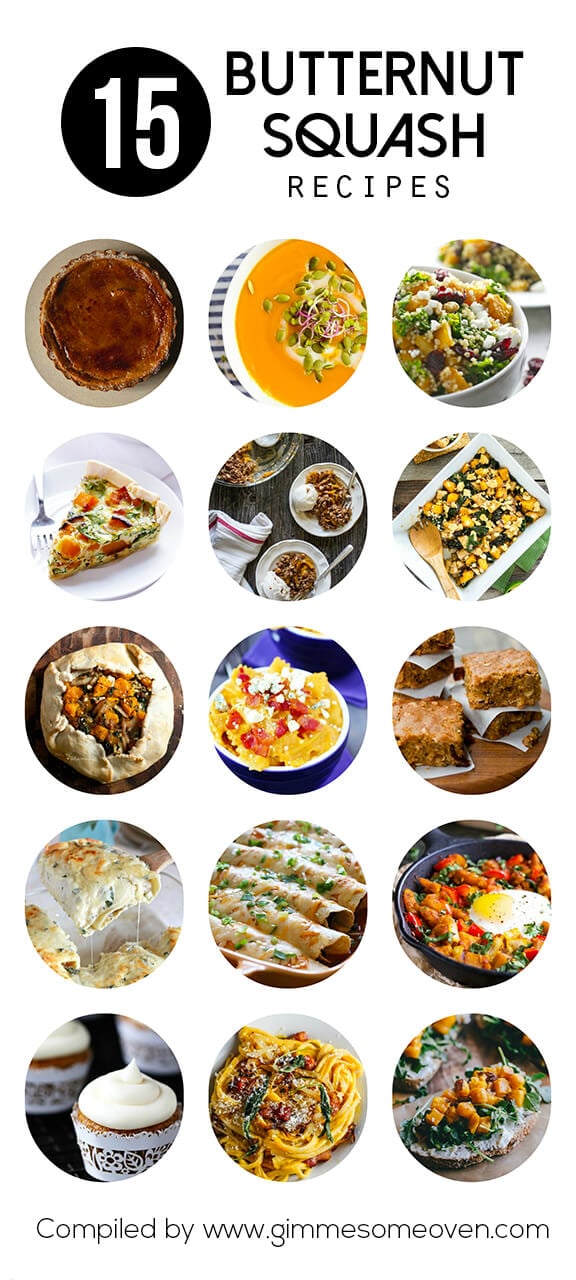 What's not to love about a vegetable that has butter and nut in its name? It practically screams "cozy!"
This hourglass autumnal squash is basically the love child of the sweet potato and the pumpkin. When roasted, its flesh becomes tender and sweet, the sugars in it yielding a natural caramelization. It's vegetable candy, and we'll be obsessing over it all season long.
One of the things I love most about butternut squash is the versatility of it — it's awesome in pasta (as a healthy, but still incredibly tasty riff on mac & cheese), but also translates beautifully into a silky, sweet pie. And don't even get me started on the soup! We've got an exciting roundup today, of 15 of our favorite recipes starring butternut squash. With recipes for breakfast, lunch, dinner and dessert dishes, this veggie covers all bases — from a healthy breakfast hash, to a carbonara that will knock your socks off, we truly can't get enough.
Still intimidated by peeling and seeding a butternut squash? It's not as painstaking as you think. Check out Ali's tutorial here, and get cooking!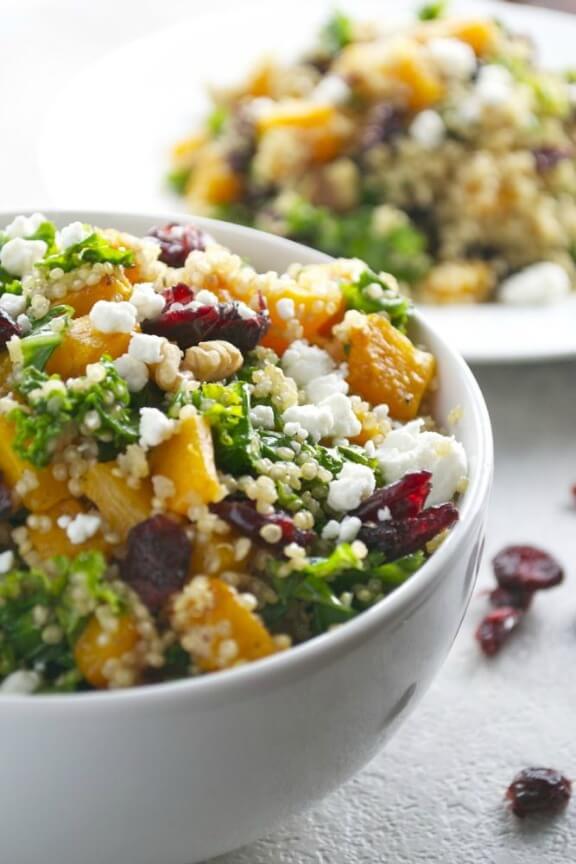 Butternut Squash Quinoa with Kale, Cranberries, Walnuts and Goat Cheese | Stuck on Sweet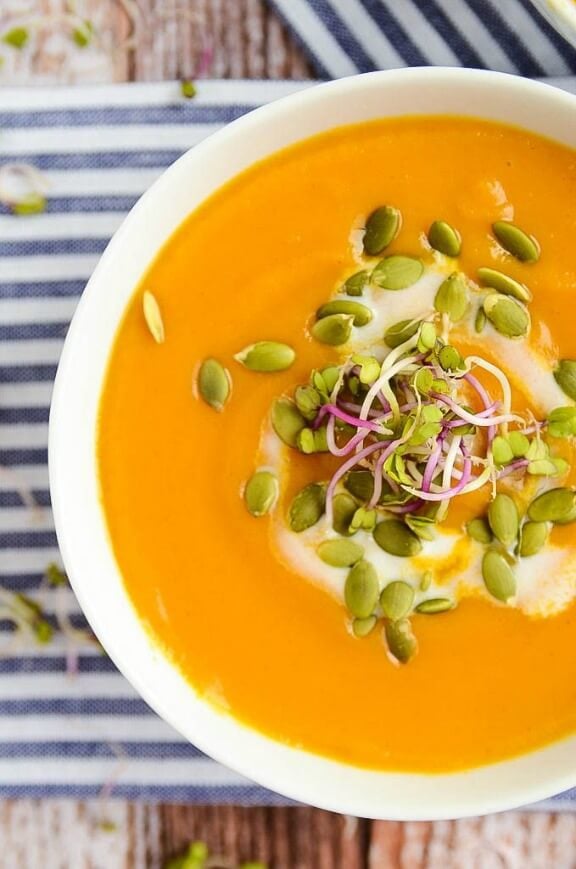 Butternut Squash and Sweet Potato Soup | Blissful Basil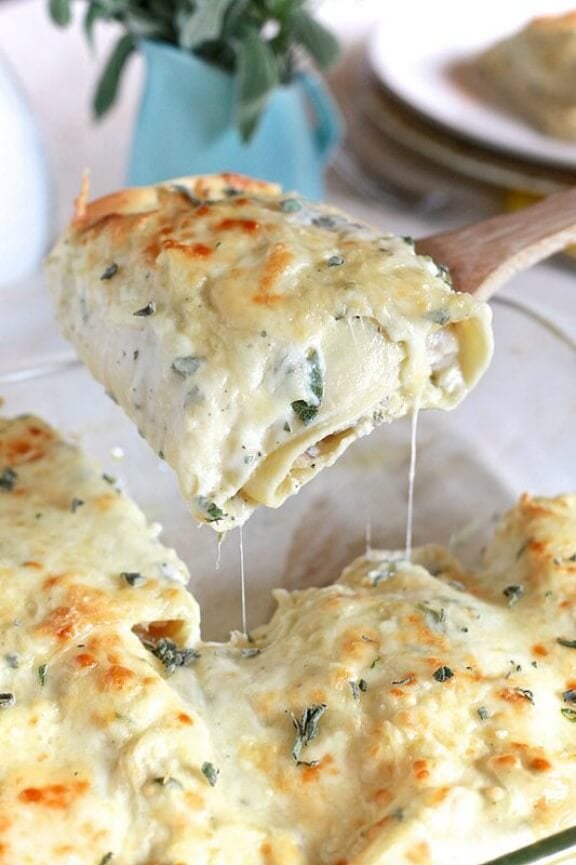 Butternut & Sausage Hash Rustic Lasagna Rolls with Creamy Sage Sauce | The Noshery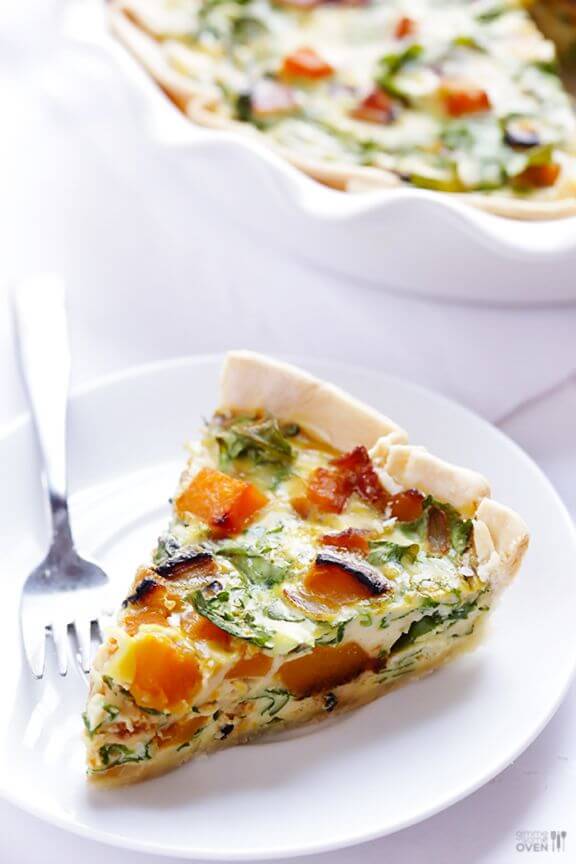 Butternut Squash, Arugula and Bacon Quiche | Gimme Some Oven
Butternut Squash, Apple & Pear Crisp | Edible Perspective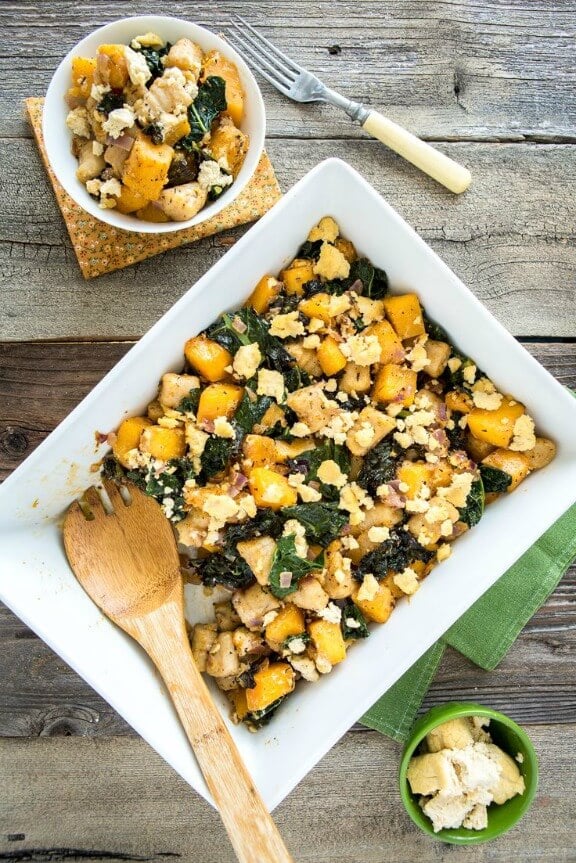 Butternut Squash, Kale, Chèvre and Gnocchi Casserole | Keepin' it Kind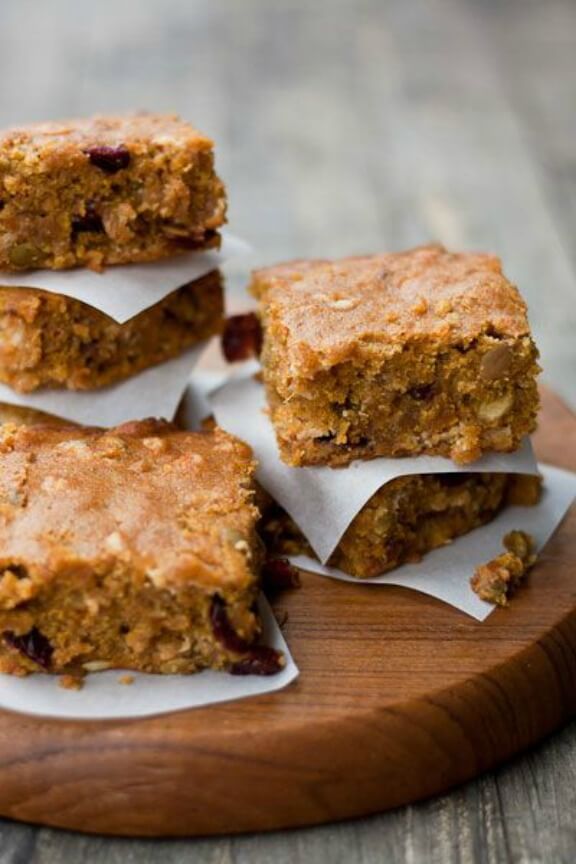 Butternut Squash Blondies | Food + Words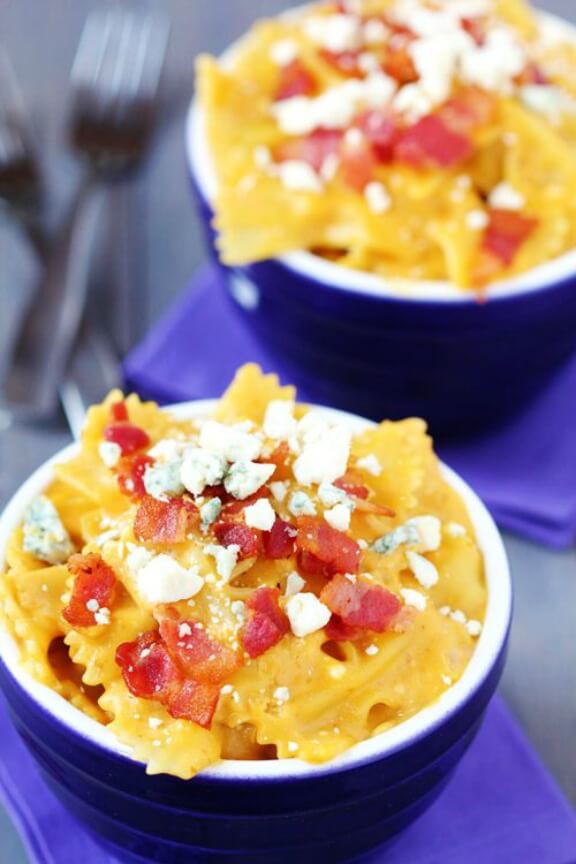 Butternut Squash, Bacon & Blue Cheese Macaroni & Cheese | Gimme Some Oven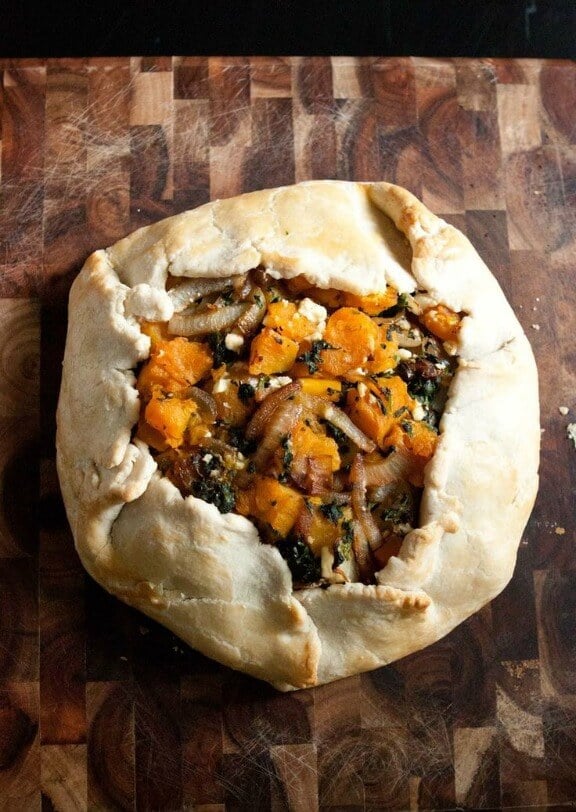 Roasted Butternut Squash Galette | Passports & Pancakes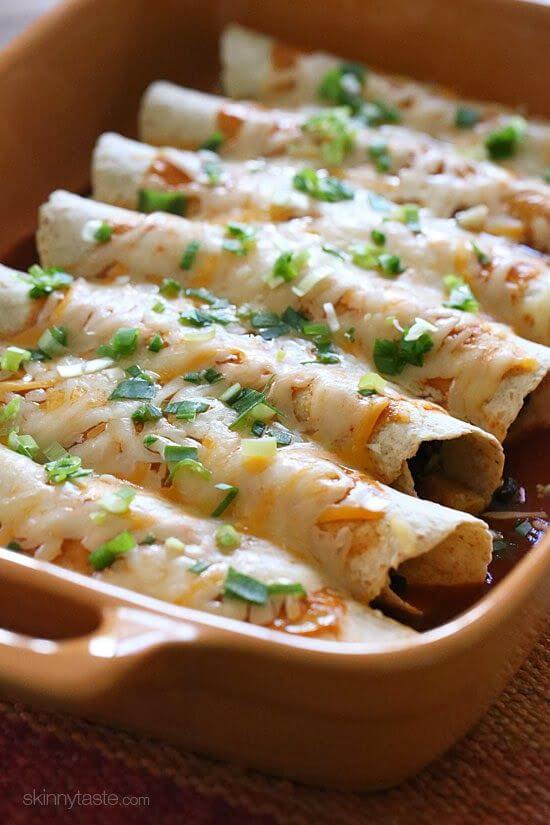 Butternut Squash and Black Bean Enchiladas | Skinny Taste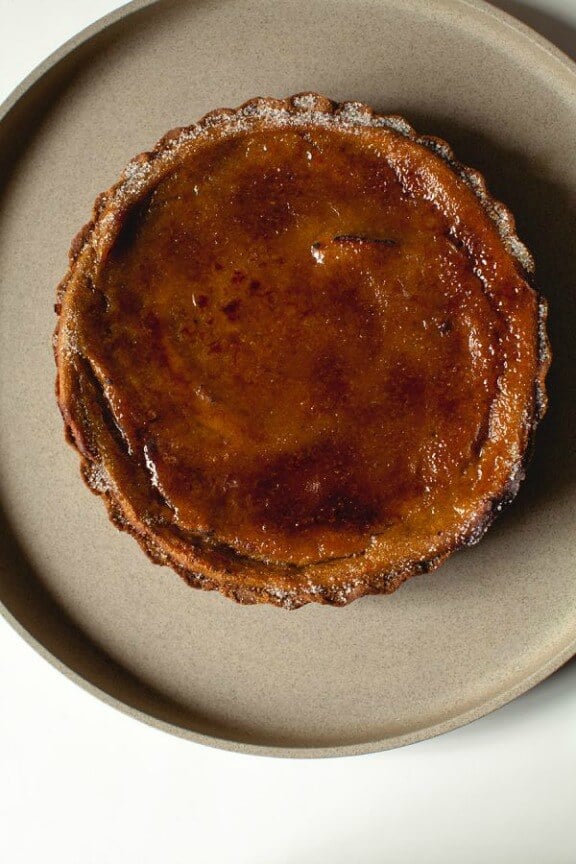 Brûléed Butternut Squash Pie | Lemon Fire Brigade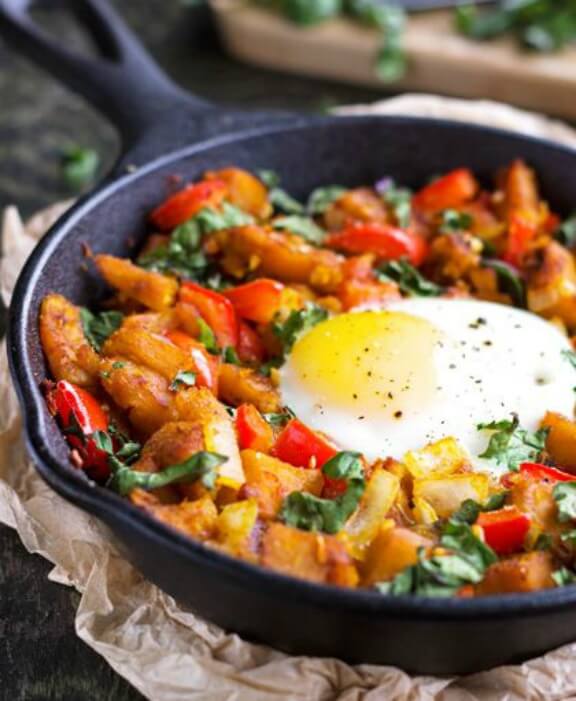 Squash, Pepper & Kale Hash | Food Faith Fitness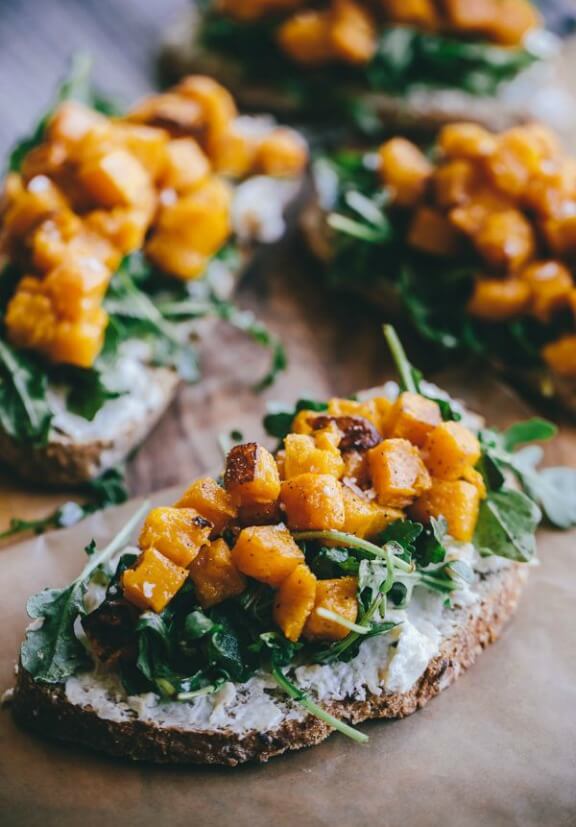 Butternut Squash, Arugula, and Roasted Garlic Goat Cheese Tartine | Blogging Over Thyme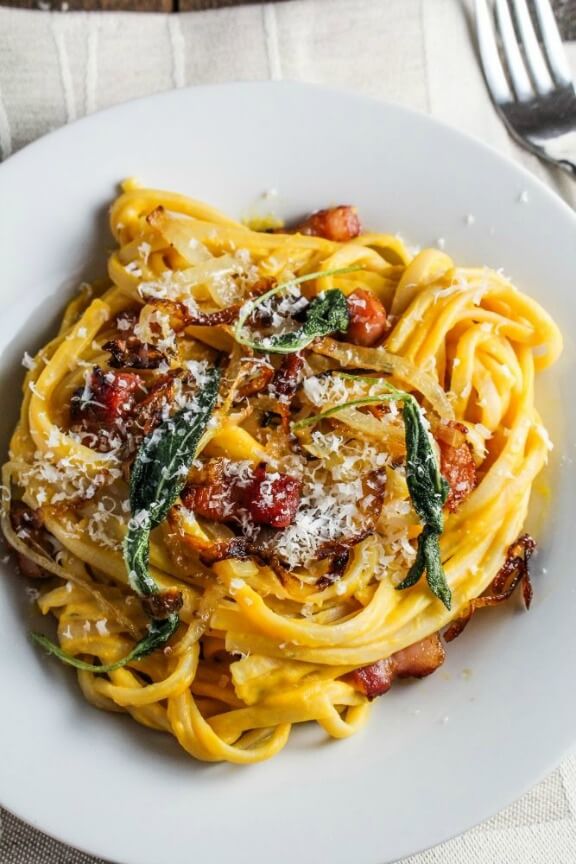 Butternut Squash Carbonara with Fried Sage and Caramelized Onions | Katie at the Kitchen Door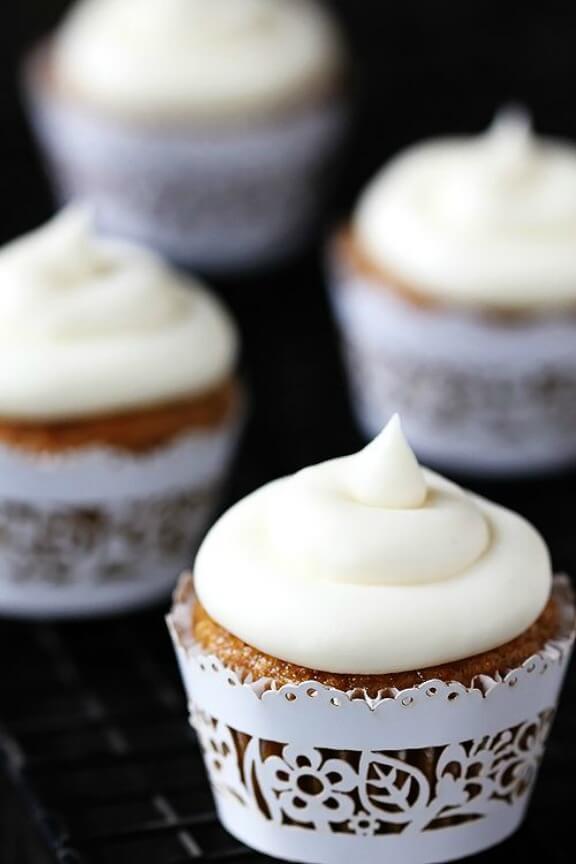 Spiced Butternut Squash Cupcakes with Maple Cream Cheese Frosting | Gimme Some Oven