15 Feel-Better Soup Recipes
This post may contain affiliate links. Please read my disclosure policy.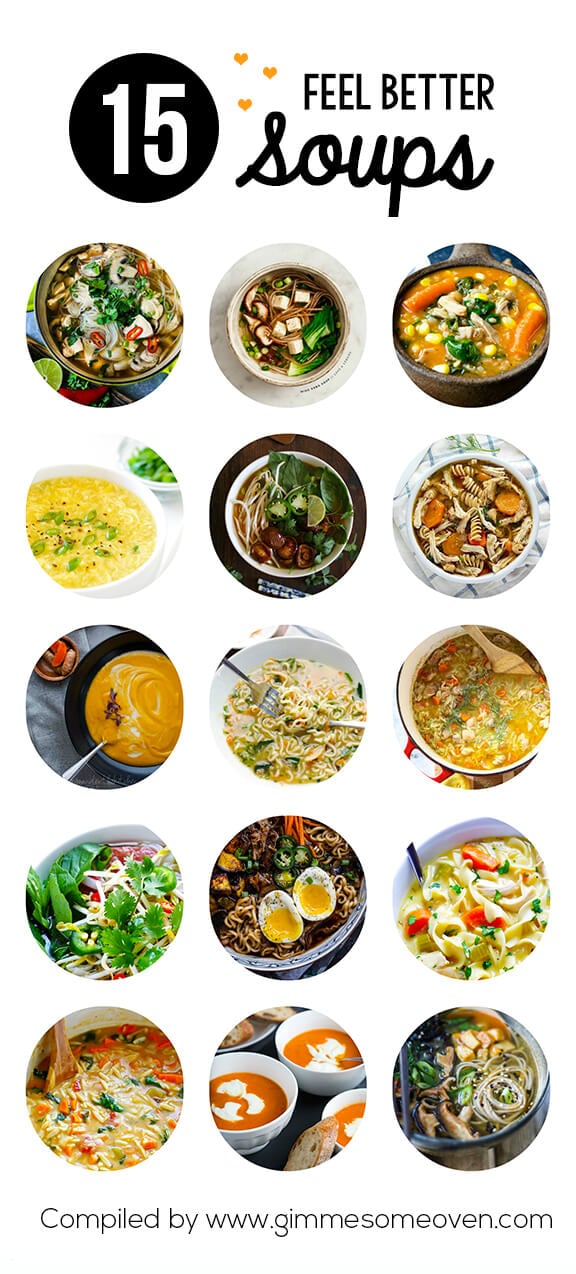 I've been a battling my annual cold this past week, which always seems to hit during the busiest, worst time of the year, smack dab in the middle of  Christmas shopping, baking and wrapping. Colds are so intrusive, so rude. Colds don't care if you've got things to do and places to go, and they have no mercy. They strike when they strike, and if you're lucky, you're armed with a hearty arsenal of vitamins, apple cider vinegar, tea, and Kleenex, and hopefully a good caretaker. If you're really lucky, you've got homemade soup.
While being sick, my appetite has been off kilter, and naturally I've been craving meals in liquid form — hot, comforting, magical elixirs that seem to hold the promise of a cure. There's a reason why your grandmother has always sworn that chicken soup is the best remedy for the cold and flu. It may not miraculously dissolve your illness, but it will sure make you feel remarkably new. I was so determined to fight this pesky cold that the other day, I mustered up as much energy as I could, and made a big pot of chicken pho. It was glorious, that pho — it gave me a sense of renewal, and almost a respite from being sick, along with a wonderful bounty of leftovers. As for me, it might be time to surrender myself to the doctor. But as soon as I've recovered, I'm making more soup, and freezing it…just in case.
You certainly don't have to be sick to enjoy these soups, they're wonderful any old day. But if you are sick, we urge you to try any one of these recipes (or bribe someone to make you some), and see if you don't feel halfway to healthy again. And if you have a sick friend, the best thing you can do for them, hands down, is make them some soup. From homemade ramen and classic chicken noodle soup, to a variety of aromatic phos, we've found 15 of the best broths for when you're feeling under-the-weather. On your mark, set, get your spoons ready!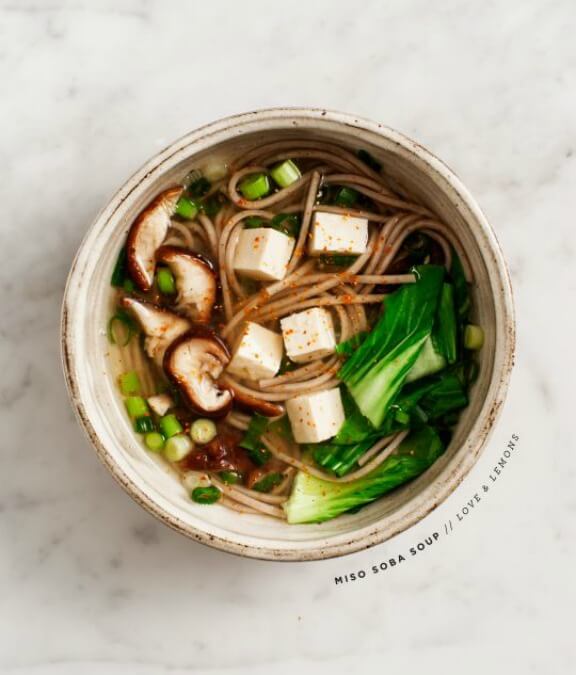 Miso Shiitake Soba Soup | Love & Lemons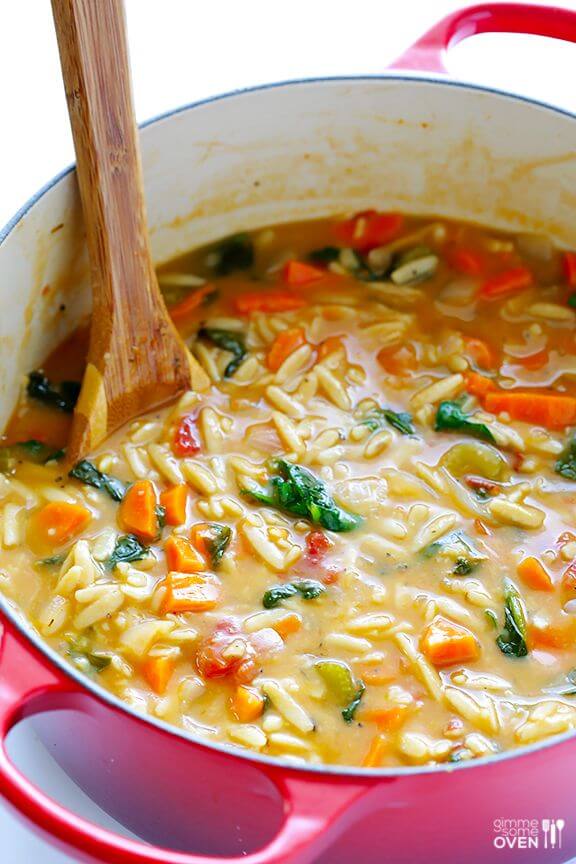 Italian Orzo Spinach Soup | Gimme Some Oven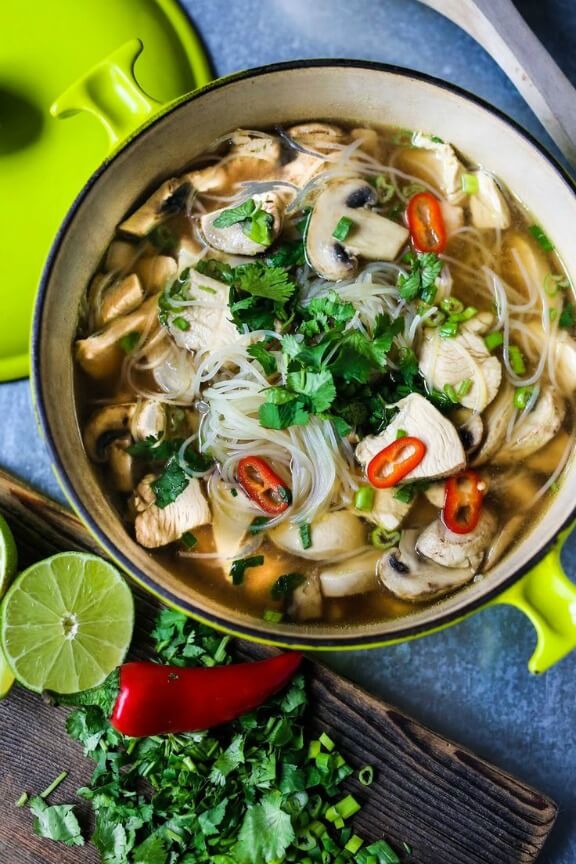 Thai Chicken Noodle Soup | Feasting at Home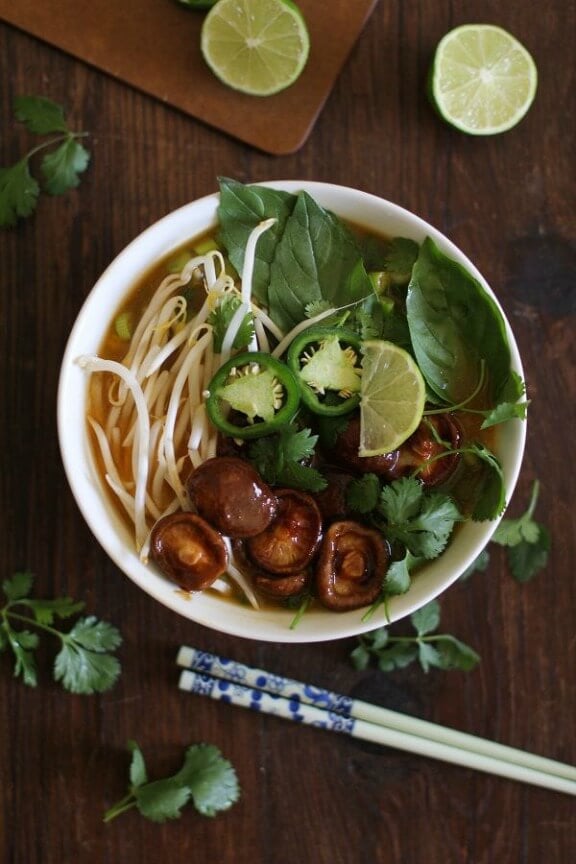 30-Minute Vegetarian Pho Soup | The Roasted Root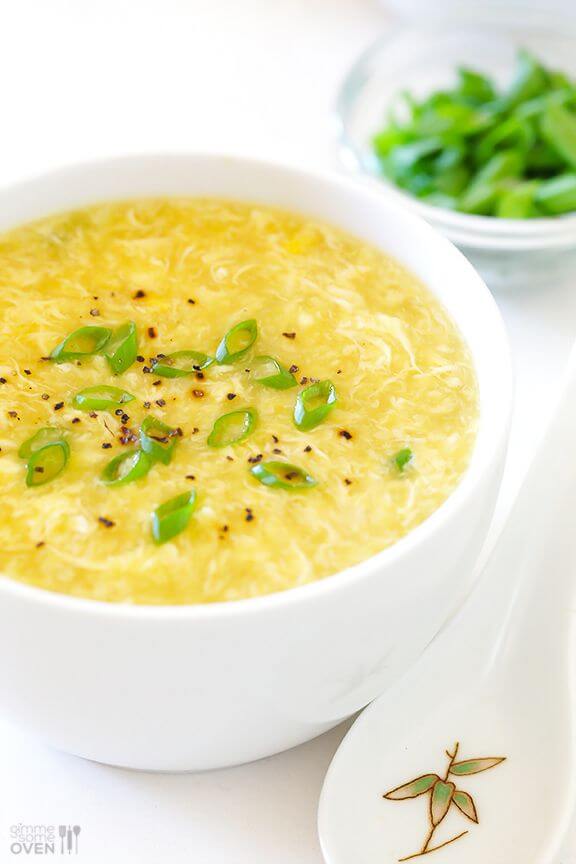 Egg Drop Soup | Gimme Some Oven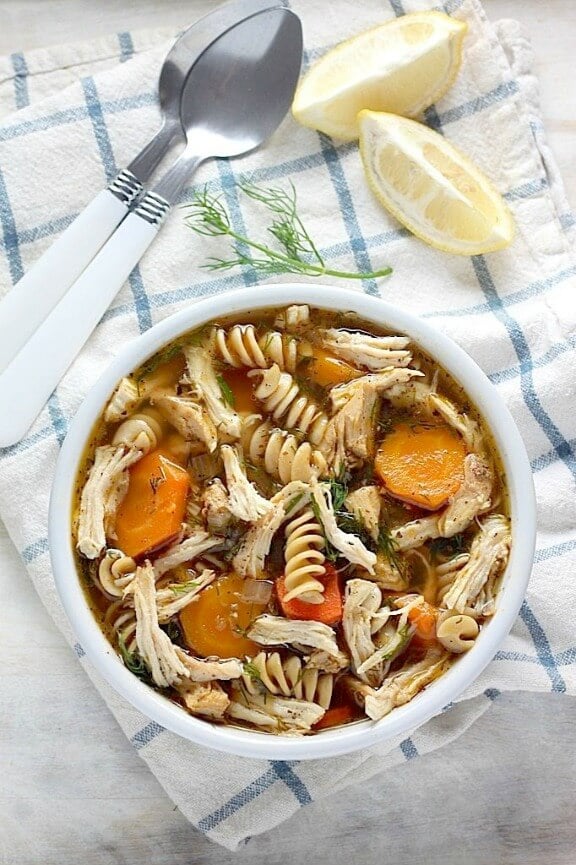 Flu Fighter Chicken Noodle Soup | Baker by Nature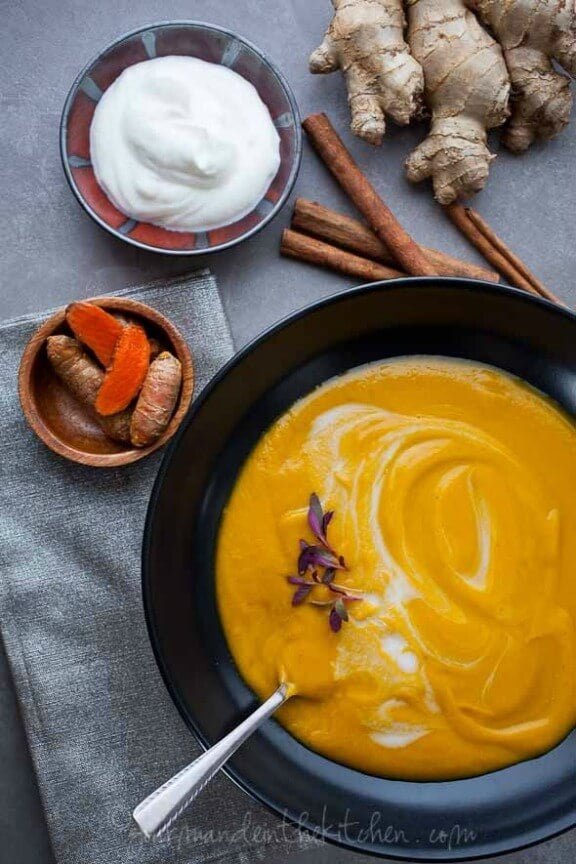 Hot or Chilled Ginger and Turmeric Spiced Spring Carrot Soup | Gourmande in the Kitchen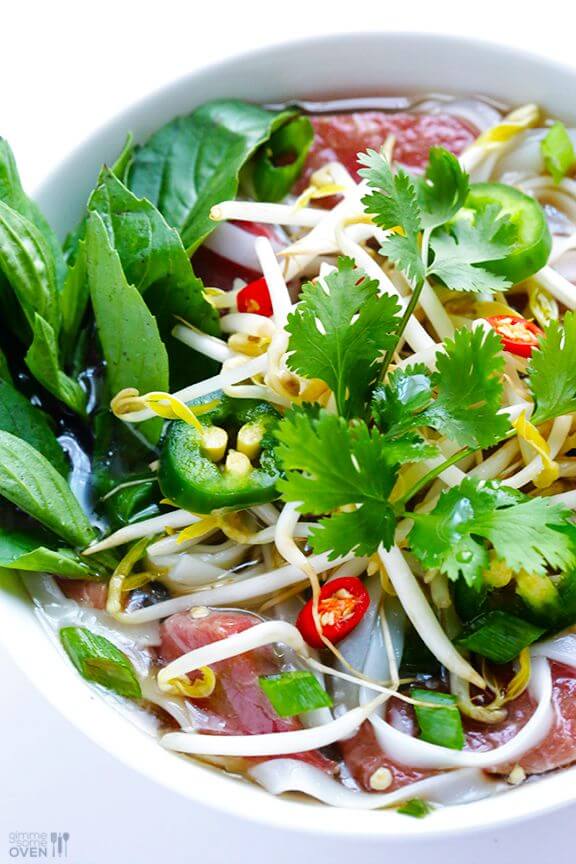 Vietnamese Pho Soup | Gimme Some Oven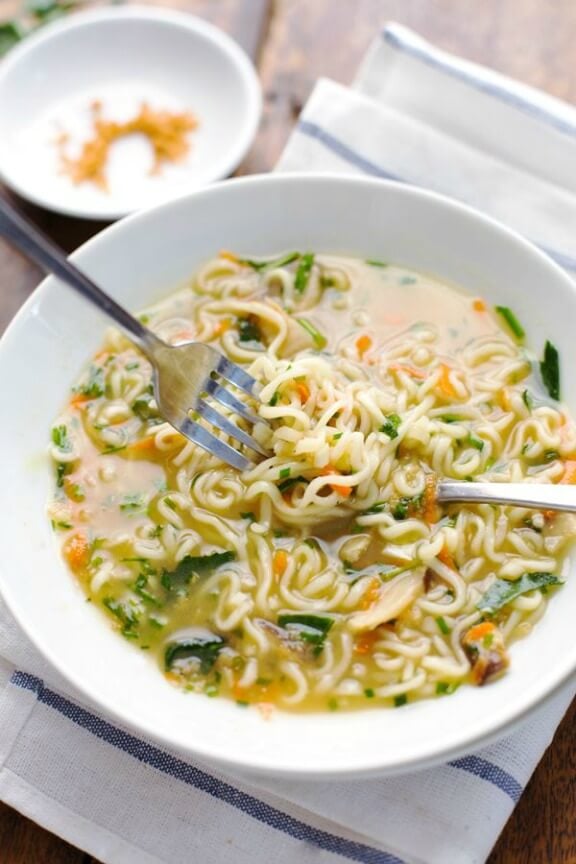 Quick Homemade Ramen | Pinch of Yum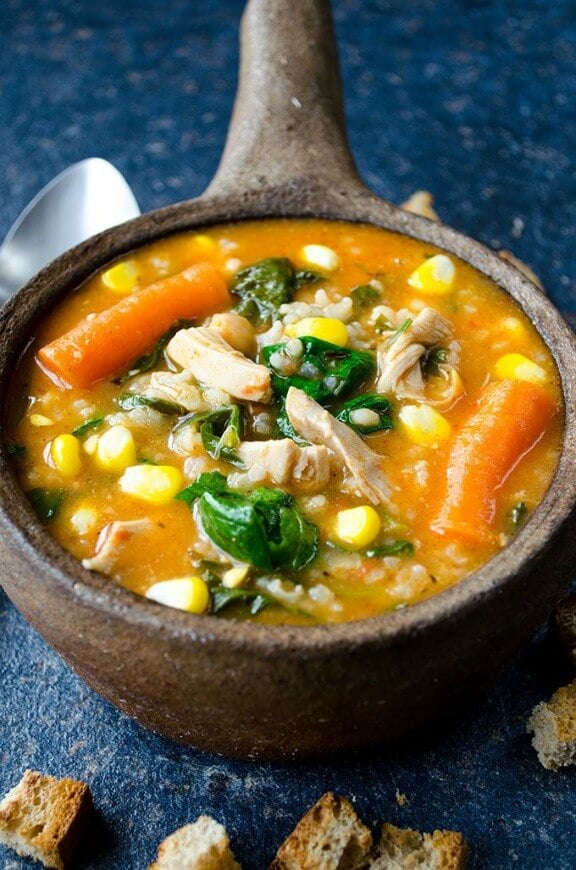 Tomato Chicken Rice Soup | Give Recipe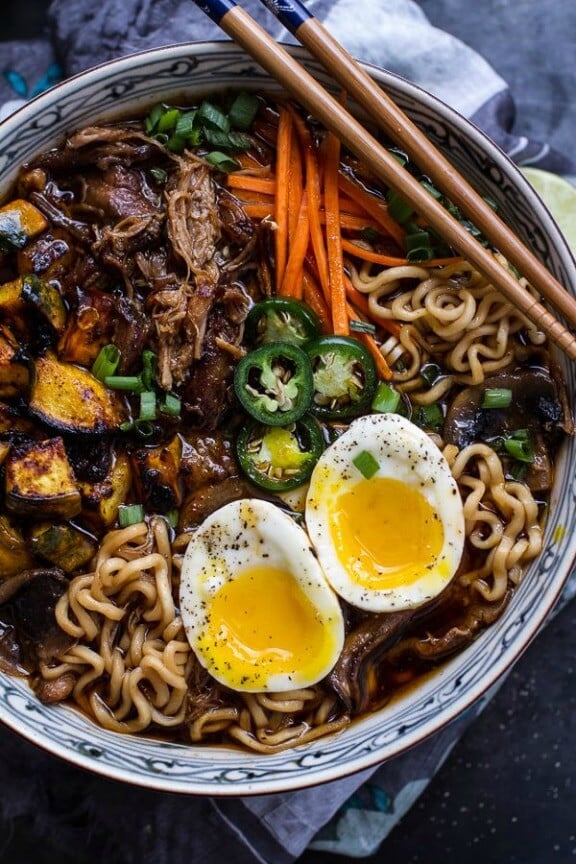 Crockpot Crispy Caramelized Pork Ramen Noodle with Curry Roasted Acorn Squash | Half Baked Harvest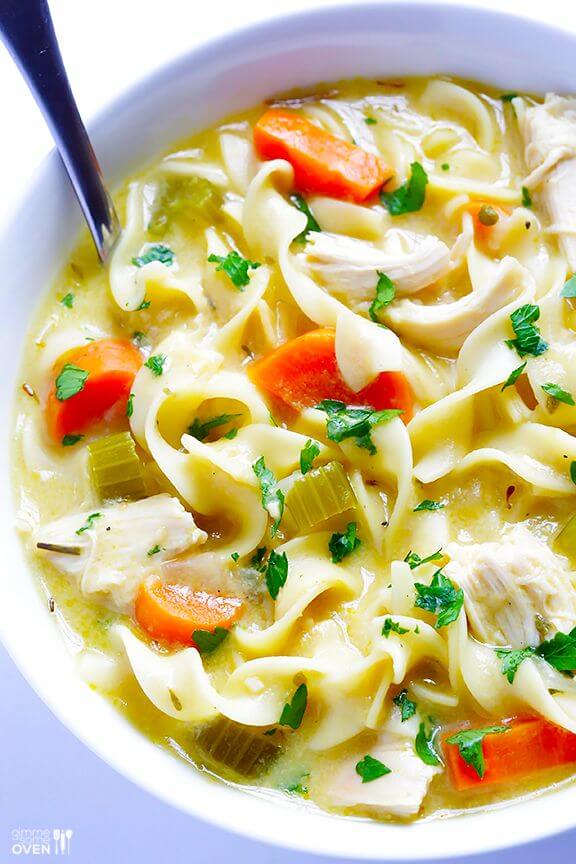 Skinny Creamy Chicken Noodle Soup | Gimme Some Oven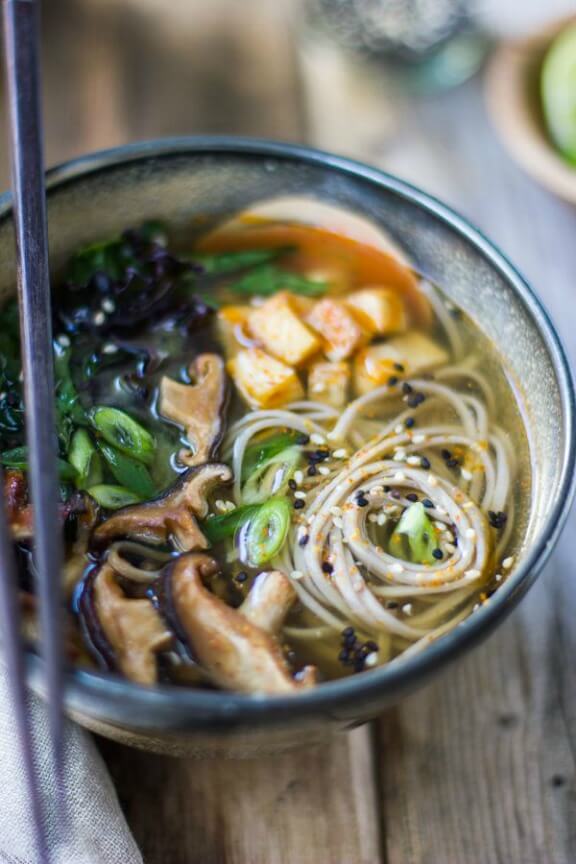 Miso and Soba Noodle Soup with Roasted Sriracha Tofu and Shiitake Mushrooms | The Bojon Gourmet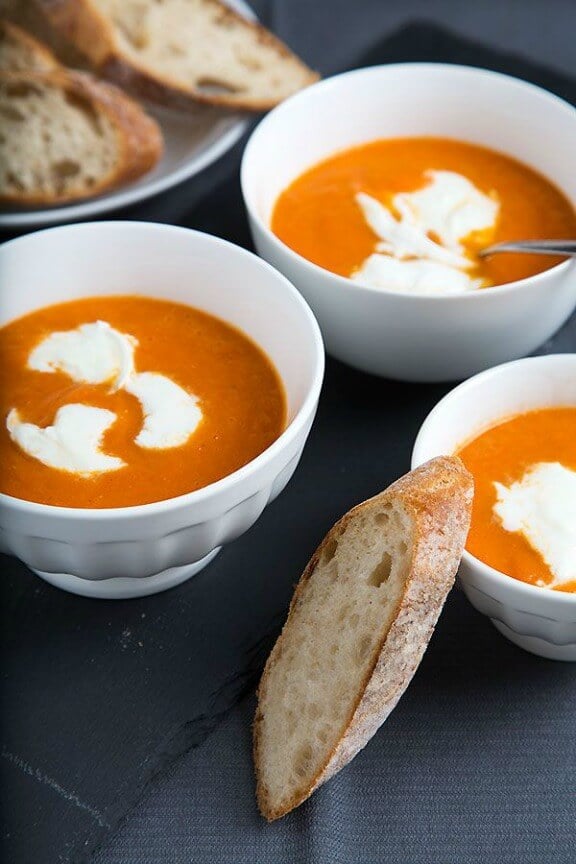 Creamy Oven Roasted Tomato Soup with Mozzarella | Strudel & Cream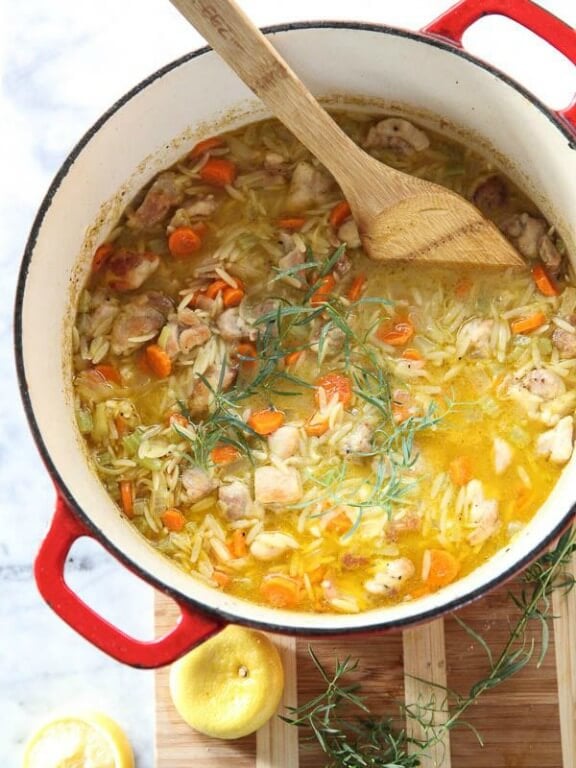 Lemon Chicken Stew | FoodieCrush