15 Peachy Recipes
This post may contain affiliate links. Please read my disclosure policy.
Hey guys, it's Hayley here with this week's roundup!
If I had to tell you one reason why I live for summer, I'd simply say, "peaches."
In my humble opinion, nothing beats the juicy, dribble-down-your-chin glory of a freshly-plucked summer peach. And I'll eat as many as I can get my hands on. I'll eat them in a crisp, served with vanilla ice cream. I'll stir them into my morning oatmeal. I'll put them on my favorite pizza, along with pesto, provolone, grilled chicken and caramelized onions. And of course, I'll happily muddle them in cocktails. But perhaps my favorite way to eat them is actually the most simple way — hovered over the kitchen sink, with abandon. There's no way (at least not an acceptable way) to bite into a juicy peach without making a terrible mess, but that's part of the fun. Throw your manners out the window and get peachy.
Since we can't get enough of this marvelous stone fruit, we thought a peach recipes roundup would be highly necessary this time of year. From a colorful bruschetta with avocado sauce, to fresh peach margs, to a grilled peaches salad, to a breakfast parfait that you'll jump out of bed to enjoy — some of our favorite food bloggers have come up with some fabulous peach recipes that we can't wait to share. So grab some peaches — and your napkins — and enjoy!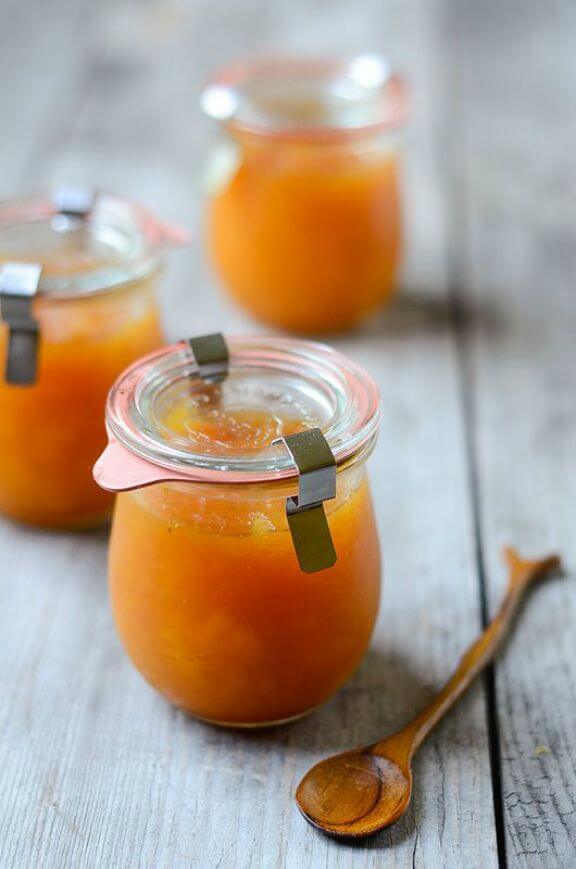 Homemade Peach Jam | Buttered Side Up
Peach Pie Smoothie Bowl | Spoonful of Flavor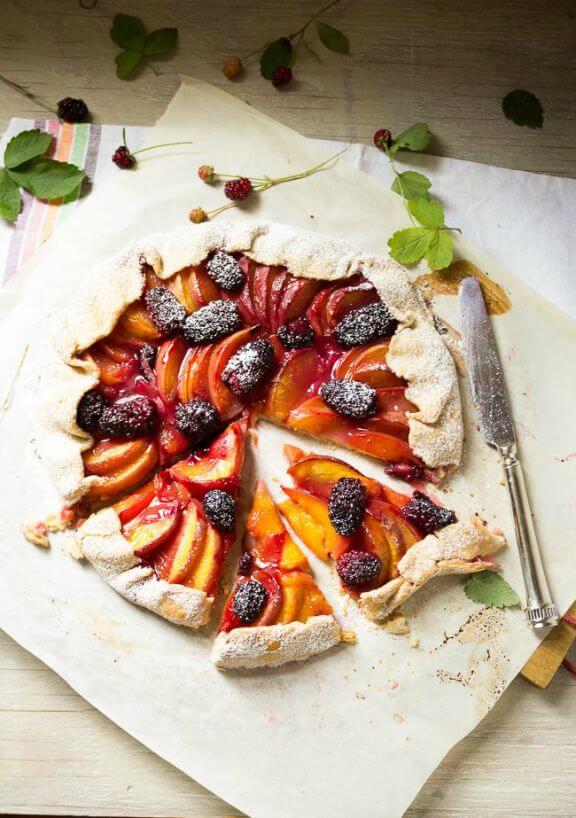 Peach & Blackberry Galette | A Bit Wholesomely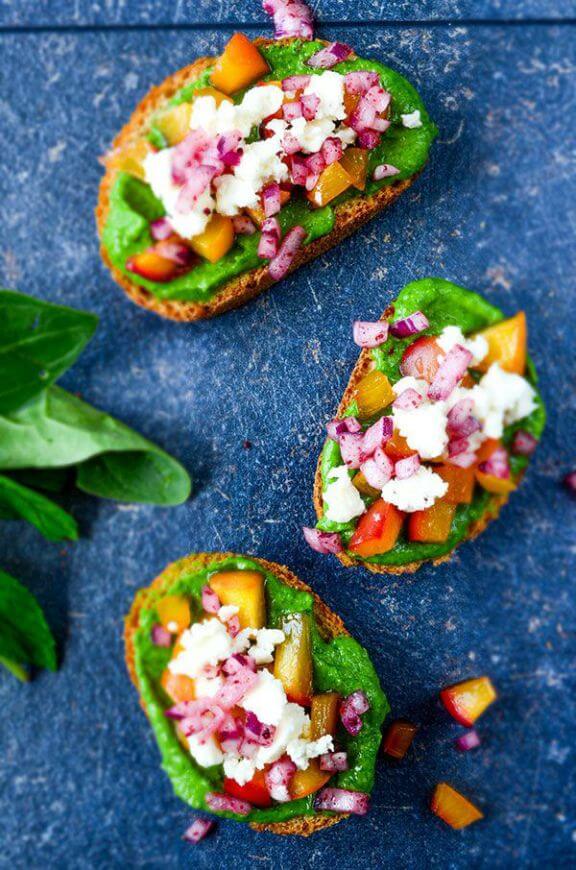 Peach Bruschetta with Avocado Sauce | Give Recipe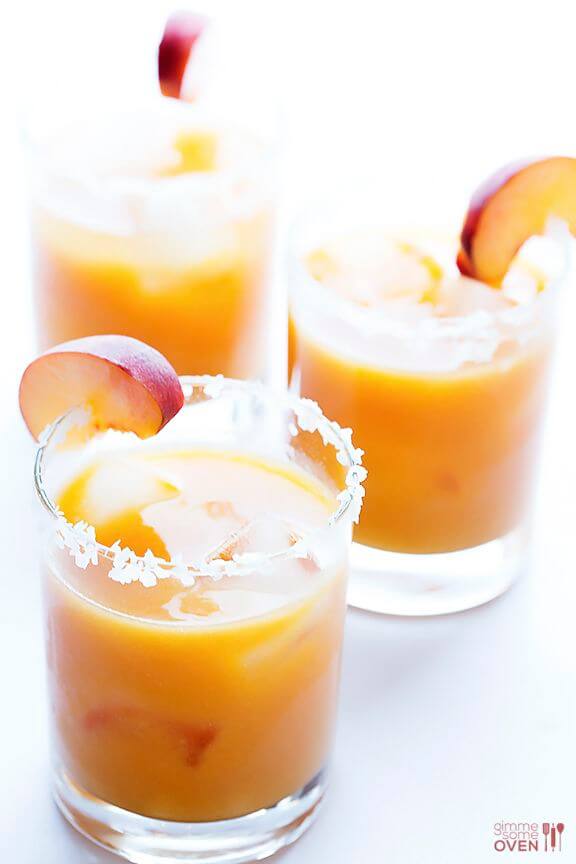 Fresh Peach Margarita | Gimme Some Oven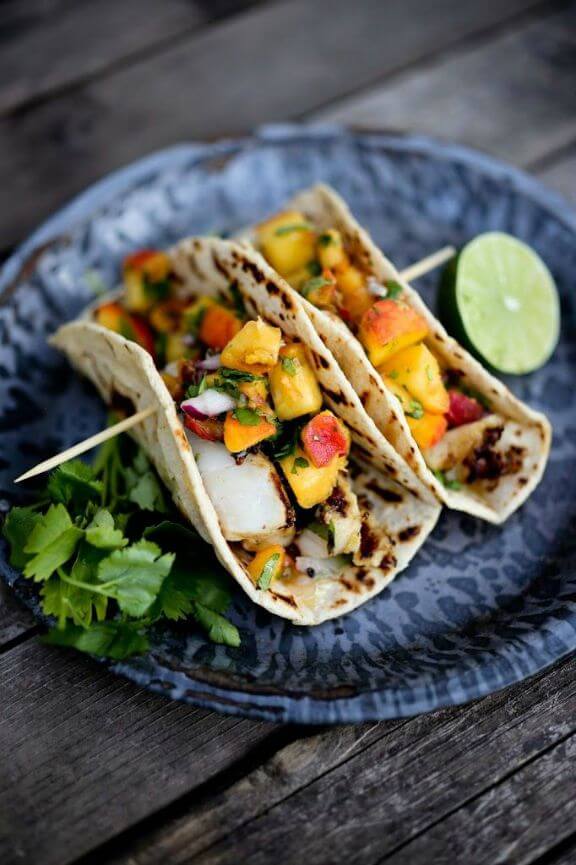 Chipotle Fish Tacos with Peach Salsa | Feasting at Home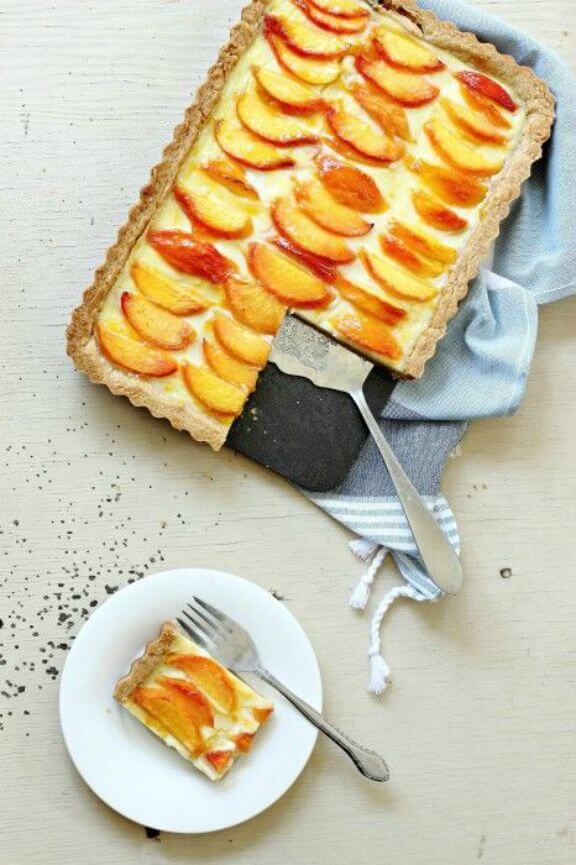 Peaches and Cream Custard Tart | Foodness Gracious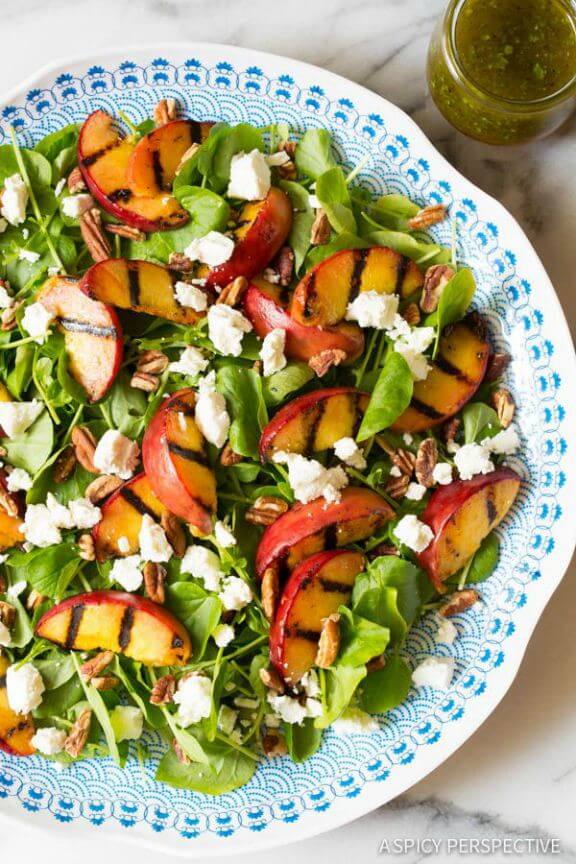 Grilled Peaches and Watercress Salad | A Spicy Perspective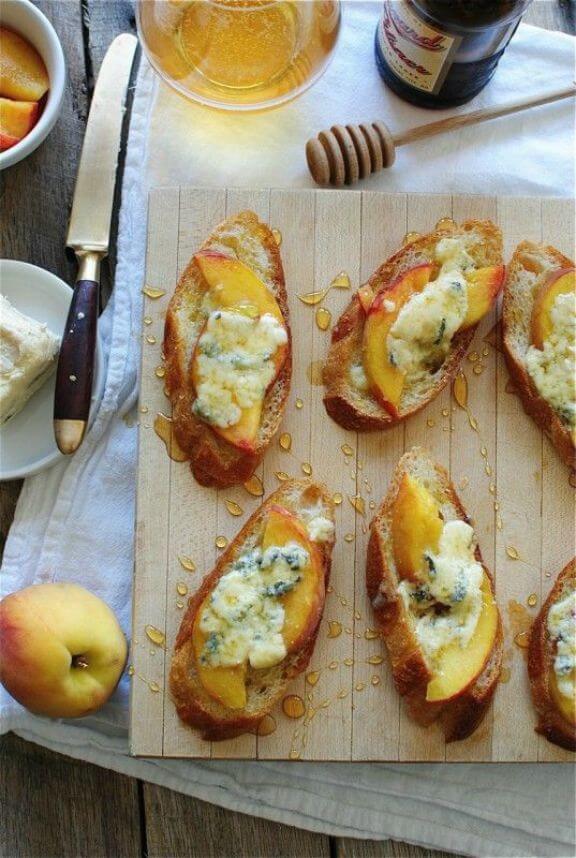 Crostini with Peaches, Blue Cheese and Honey | Bev Cooks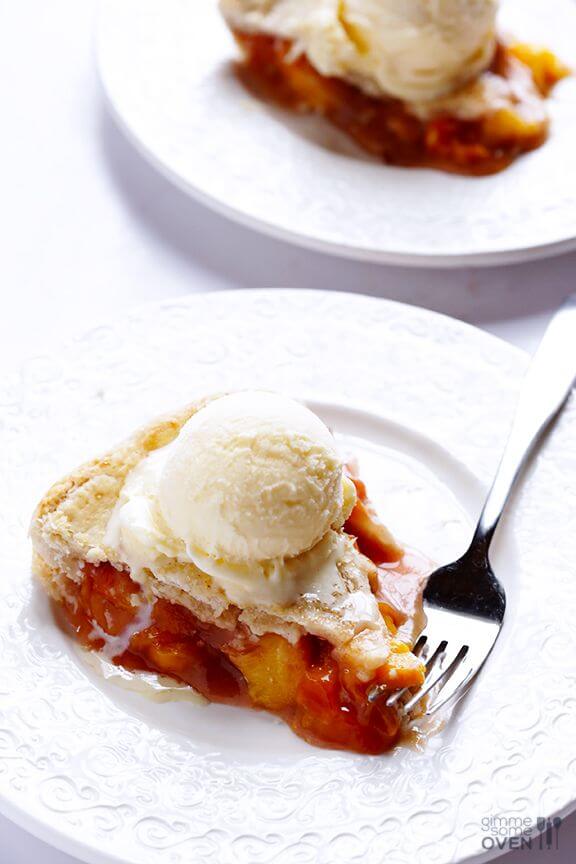 Peach Bourbon Pie | Gimme Some Oven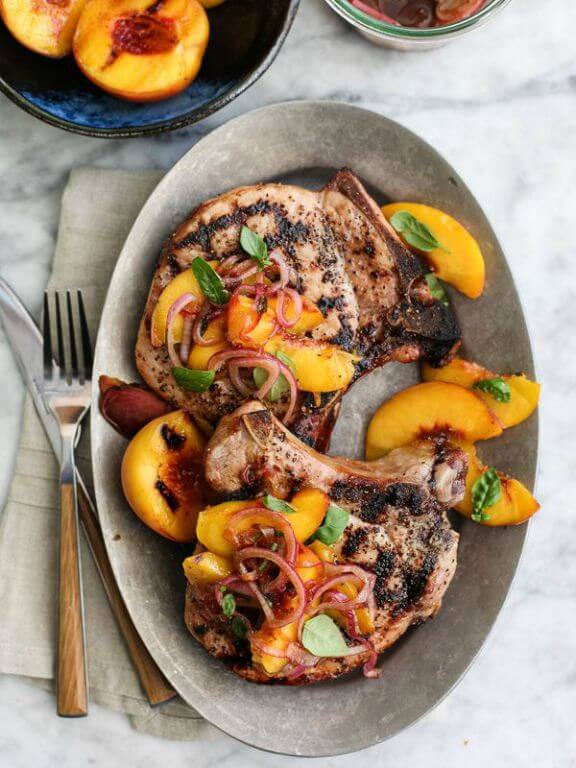 Grilled Pork Chops with Spicy Balsamic Grilled Peaches | FoodieCrush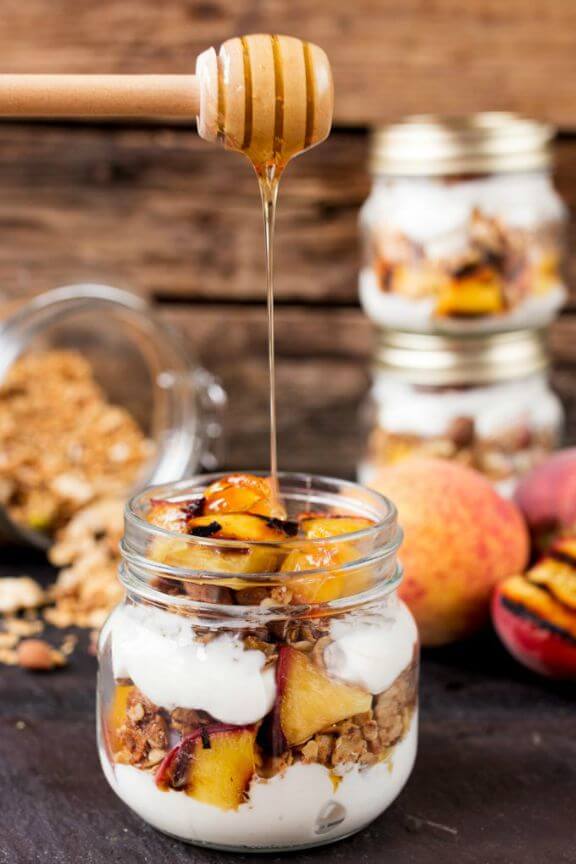 Grilled Peach Breakfast Parfait | Kitchen Sanctuary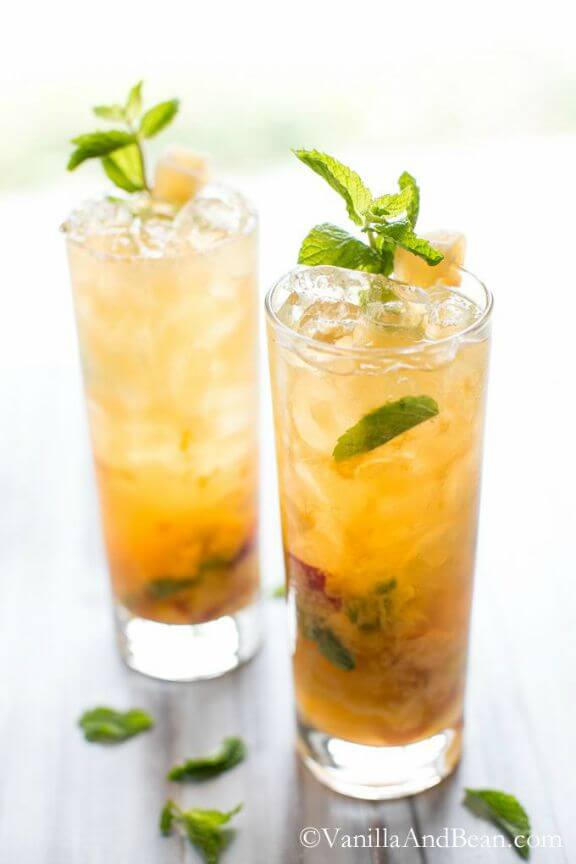 Bourbon Peach Smash | Vanilla and Bean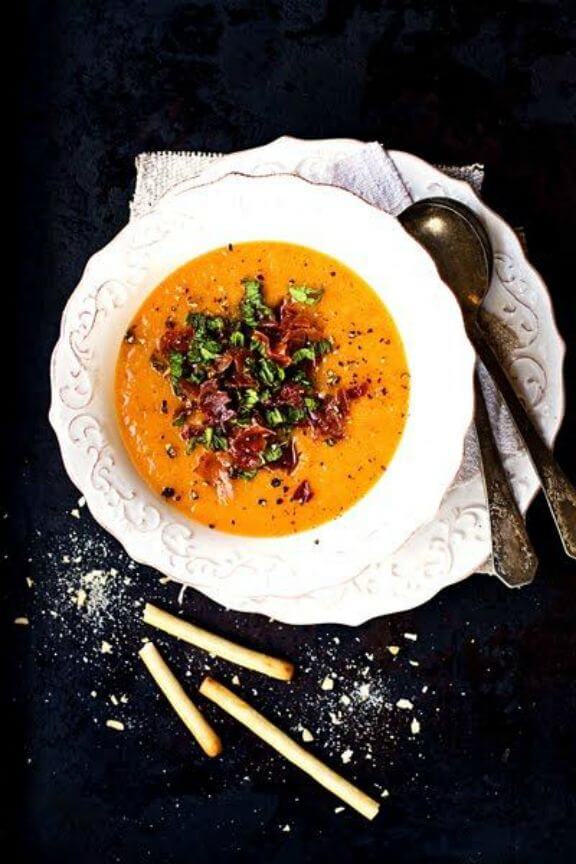 Melon Gazpacho with Prosciutto and Mint | One Girl in the Kitchen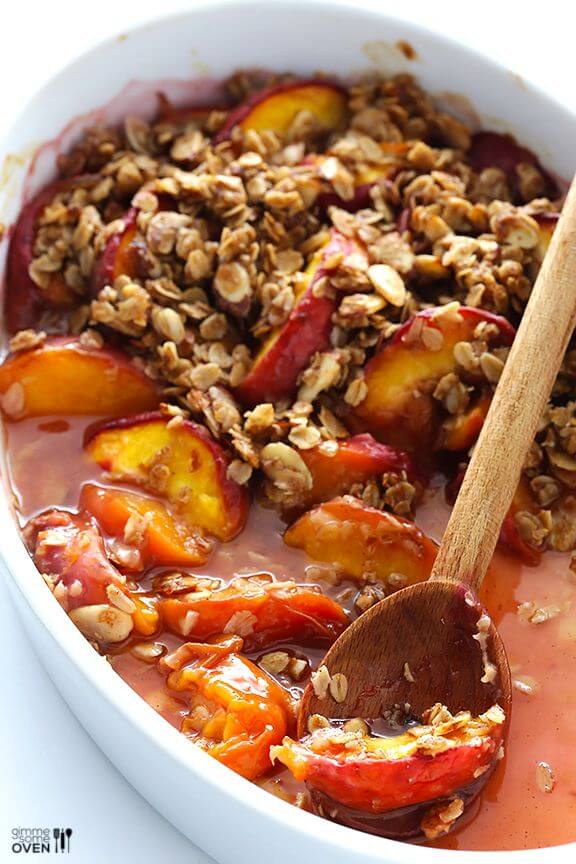 Ginger Peach Crumble | Gimme Some Oven