DIY Chai Sugar Scrub
This post may contain affiliate links. Please read my disclosure policy.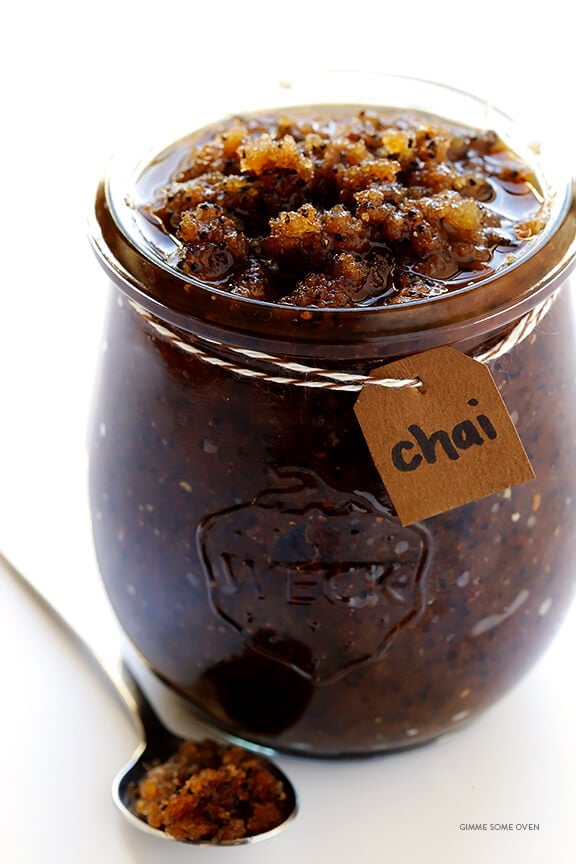 Welp, we've officially hit that time of year when I switch from shower time to bath time.
Or as my friend, Heidi, likes to call it — "taking a tub".
I've loved the luxury of taking a relaxing long bath for as long as I can remember. But this time of year, I'm convinced that a nice hot bath is a basically a necessity. Especially on those days when I come in from the cold and simply cannot get warm, no matter how many blankets I pile on. On those days I've learned to just walk in the door and instantly turn on the water to let the tub fill up, and then sink in and let it warm me up down to my bones. Such a treat. And of course, all the more delightful with some good tub time accessories!
I've shared before on the blog that I'm a big fan of setting my laptop up on the counter and turning on an episode of The Daily Show, or whatever other show I might be plowing through at the time. All the better with a yummy candle flickering nearby, and maybe a glass of wine and some popcorn within reach. (Heck yes, I'm here to tell you that it is totally possible to combine snacktime and tub time!)  But then, of course, you also need some yummy bubbles and salts and scrubs to enjoy in the tub.
My latest favorite? This DIY Chai Sugar Scrub that you can mix up with everyday ingredients in just minutes.
How To Make Your Own Chai Sugar Scrub | 1-Minute Video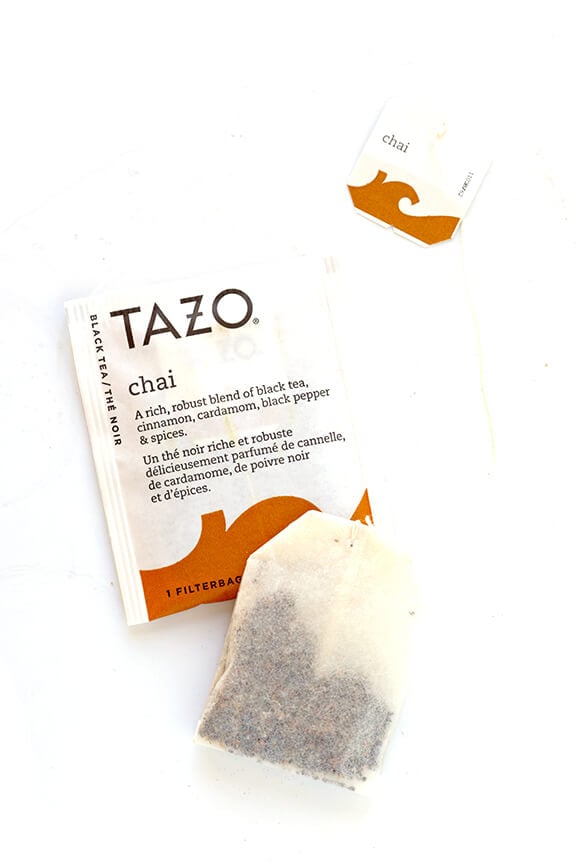 I gave up on buying store-bought sugar scrubs years ago once I realized how ridiculously easy they are to mix up at home. And how delicious they are to mix up at home. I'm constantly tossing in essential oils or herbs or citrus zests that I have on hand. But recently, I realized that I somehow had a buildup of chai tea bags in my pantry. So decided why not "spice" up a sugar scrub?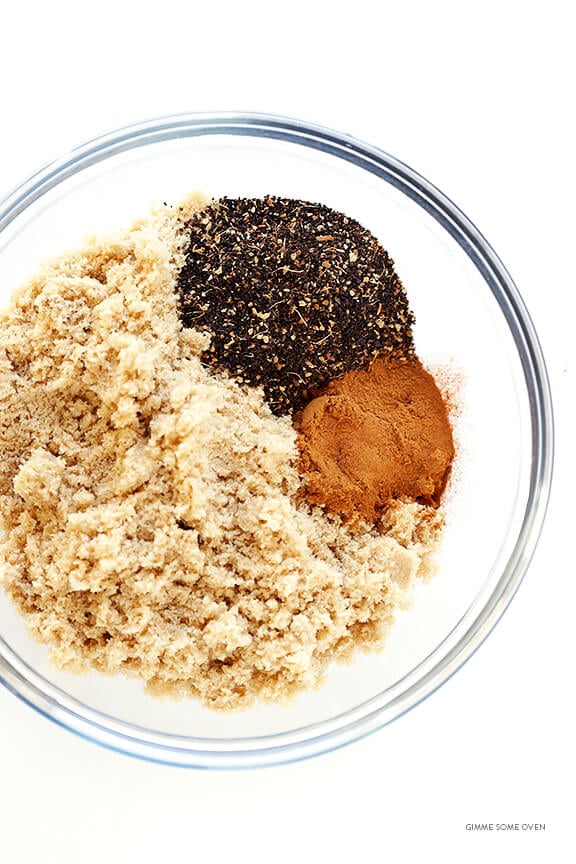 So I emptied about 6 tea bags out into a large bowl, and combined it with brown sugar (or you could use any sugar), a little extra cinnamon, vanilla extract, honey, and olive oil…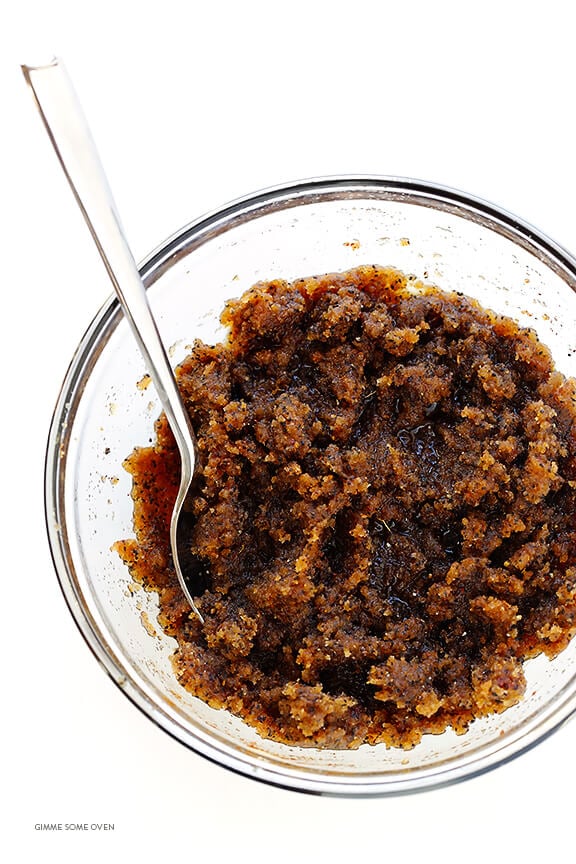 …gave it a good stir…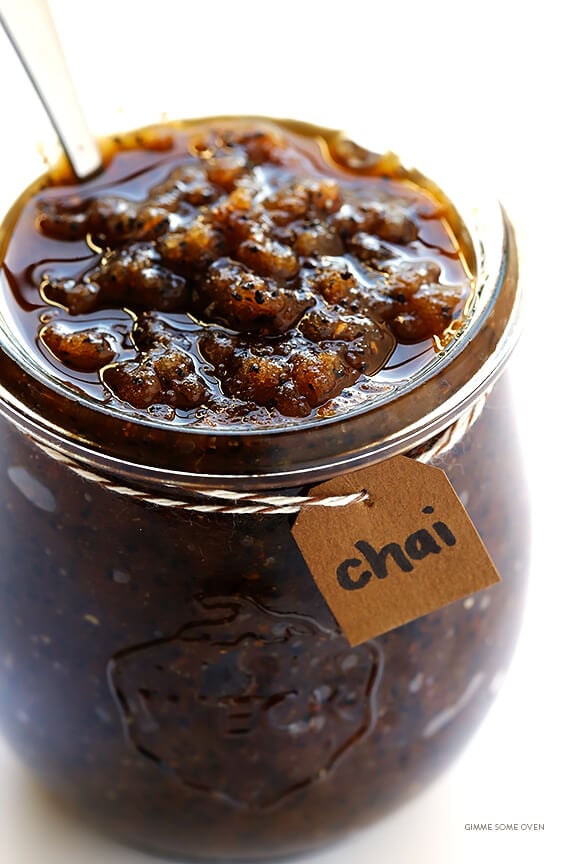 …and within just minutes, this delicious sugar scrub was ready for tub time.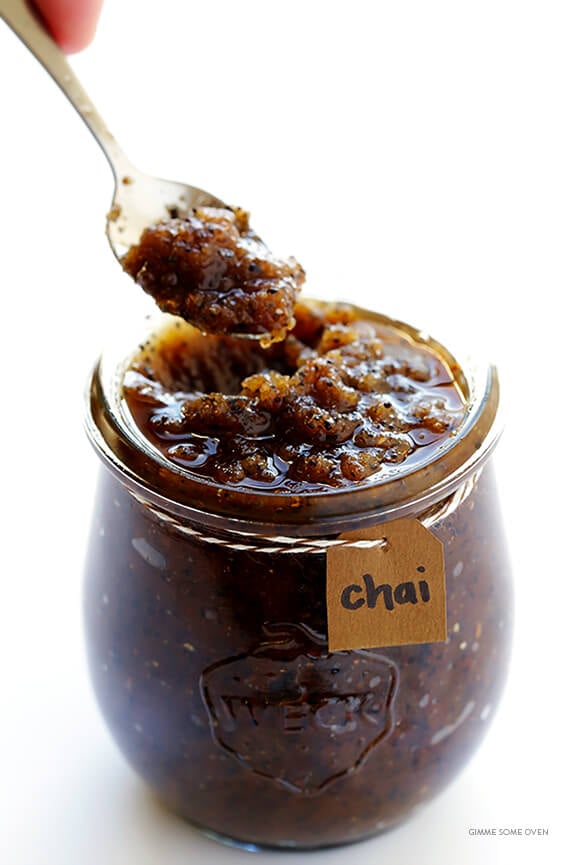 It smells just like the yummy tea we all love, the brown sugar is a nice and gentle exfoliator, the ingredients are surprisingly good for your skin (black tea, cinnamon, honey and olive oil for the win!), and — again — it just takes minutes to make! Which would also make this a delicious gift to give friends around the holidays, if you're the DIY type. Or it can also just be a delicious addition to your bathtime. :)
Happy scrubbing!
DIY Chai Sugar Scrub
Ingredients:
1 cup brown sugar, packed
1/2 cup olive oil or avocado oil
1 Tablespoon honey
1 teaspoon ground cinnamon
1 teaspoon vanilla extract, homemade or store-bought
Directions:
Stir all ingredients together in a mixing bowl until combined.
Store in a sealed container for up to 3 months. (I stored mine in these Weck tulip jars)
*Feel free to substitute in any mild cooking oils you have on hand. You can use melted coconut oil, which is also great for skin, but keep in mind that it will solidify at temperatures above 76°F.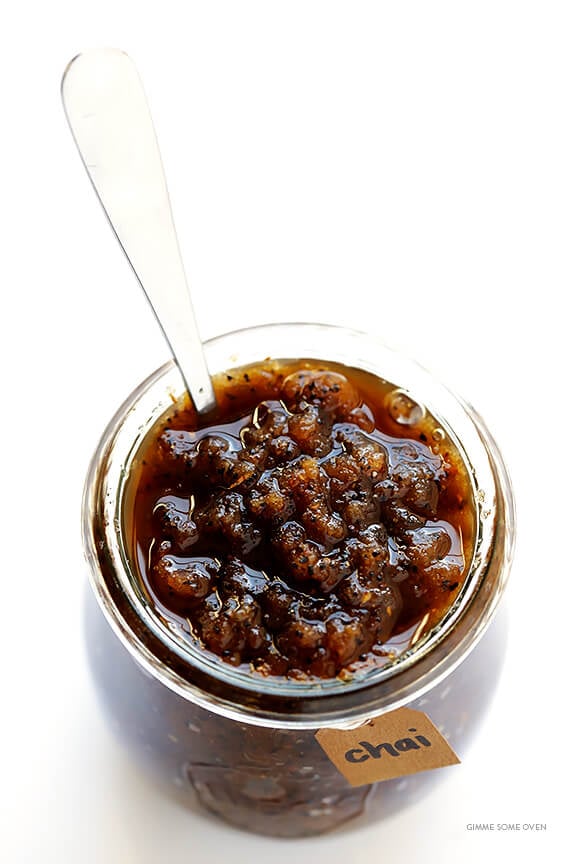 This post may contain affiliate links which won't change your price but will share some commission.