Gimme Some Oven Got A MAKEOVER!! (Plus, 5 New Features On The Blog That You Should Check Out)
This post may contain affiliate links. Please read my disclosure policy.
Guess who got a spiffy new makeover over the weekend?
Surprise! This blog did!!!
Yes, we have been long overdue for some updates around here. But subtle makeovers have never really been my thing. So with the help of my creative, smart, hardworking, talented, brave, and unfailingly patient friend and graphic designer Lindsay (of Purr Design), we decided to basically overhaul just, you know, the entire blog design. NBD.
Actually, it was a very big deal behind the scenes. And some of you noticed that we also ran into quite a few snags when we introduced the new design and tried to get everything installed. (Big thanks for your patience while the site was down over the weekend and a handful of recipes went missing.)  But it's now up and running. And as with most big renovations in life, I can now say on this side of things that all of the work was 100% worth it.
And I love the new design.
Lindsay did such a phenomenal job of taking my scattered visions and pulling them into a beautiful design. And she also added in all sorts of new features and functionalities that will hopefully make the site even easier for you to use. We have also been updating and re-categorizing lots of old recipes behind the scenes. (Did you know there are 940+ recipes on the website now?!)  And there is even a brand new section of resources for you to check out too.
So for anyone interested in going on a quick "tour", let me show you 5 of my favorite new features of the site!
1. Mobile Responsive Site
Gimme Some Oven now has a "mobile responsive" design, which means that the layout of the blog will be much more customized to your device. We made this move because 66% of our readers now access the blog on a mobile device. (This blows my mind — amazing how quickly technology changes!)
So if you pull the blog up on your phone or tablet, the content will be a little more streamlined, the majority of the ads will be happily squished down at the bottom, and just about anything you want to find can be accessed via the "Menu" button in the top-righthand corner. But I love that Lindsay coded it to where our homepage tabs will still show up on your mobile device. What tabs, you ask? Well that leads to our second new feature…
2. Homepage Tab Area
These cool tabs on our homepage are one of my favorite parts of the new design. I love anything on a website that invites interaction, mostly because I just love clicking around people's sites. So we added in this tabbed feature to give readers a chance to instantly see what's being featured (I will mostly include seasonal recipes here), popular (the most popular pages on the site at the moment), and latest (most recent posts from all over the blog, including the DIY and Life pages).
Also, as you can see each photo also tells you the difficulty level of the recipe, how long it will take to make, and if it uses a particular cooking method (i.e. slow cooker or "no bake") or falls into a particular dietary category (i.e. vegan or gluten-free).
More than anything, I wanted the photos to be front and center on the homepage, instead of a ton of text. And I think that this tabbed area looks so clean and sharp and eye-catching. I hope you love it as much as I do…and use it too! :)
3. New Recipe Index
Second, we now have a new Recipe Index!! You can access it easily either by clicking on Recipes next to the main logo, or by going to the very top menu bar and clicking Recipe Index. (For those curious, Recipe Box is different. It's a Ziplist tool/app which allows you to save recipes and make a grocery list, which thousands of our readers use.)
We are still going through and categorizing all 940+ recipes that are on the site right now. But you will be able to find most of them by clicking on any of the various categories above, or also by searching via ingredients. Our guest contributor, Hayley, is an absolute champ and has been going through all of the old recipes and categorizing them and typing out important ingredients. So if you happen to have some leftover apple cider or almond extract or asparagus on hand, just scroll down to the alphabetical ingredient index and find a recipe to make.
For those with specific dietary needs, we are also working to finish categorizing everything into Dairy-Free, Gluten-Free, Vegan and Vegetarian menus. And also don't forget to consult the index for various holidays, including the main event happening in Kansas City right now during the playoffs — Game Day! (#GoRoyals!)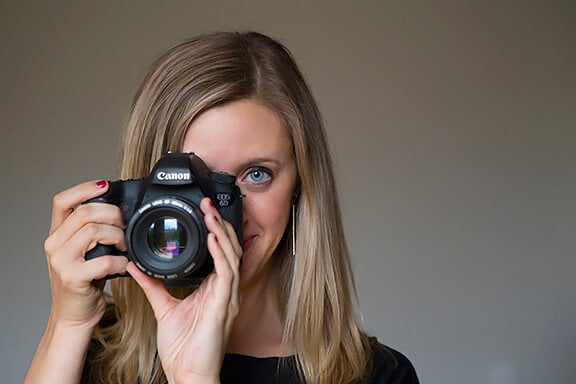 4. Resource Section
For years, I have had requests from other bloggers and readers for various resources/tutorials related to this site. So I'm happy to announce that we have finally opened up an official Resources section!
Right now, only the Photography Resources page is live, and it is filled with about 15 little tutorials on everything from The 3 Edits I Make To Every Photo to 5 Tips For Optimizing Photos For Pinterest, even to a behind-the-scenes look at My Shooting Setup. I have a list of about 30 more tutorials I want to write for this section, so keep checking back occasionally and I will keep adding to it.
Also, if you have requests for any of these categories, please let me know!! I feel like everything that I know about blogging is due to the kindness of another blogger or photographer taking the time to teach me. So while I'm not an expert, I would love to do anything I can to pass along what I've been taught. So let me know how I can best be a resource to you, because I love to share!
5. New Footer
Finally, if any of you make it to the very bottom of the website, we have a new footer that I also think is pretty nifty. It basically shows you the most recent posts in all 3 categories, all with cute little round thumbnails. (Can you tell I'm loving round thumbnails lately?)  This is a great place to stay caught up on all of the various parts of the blog.
BIG Thanks
So in closing, I just want to say another enormous thank you to Lindsay for creating such a beautiful new home for this blog. If you ever need graphic design work, I cannot recommend her and Purr Design enough.
And if you're a foodie, you absolutely must go check out her incredible food blog, Love & Olive Oil. Lindsay's blog was actually one of the first food blogs I ever followed, and I watched her get married, publish cookbooks, and cook hundreds of recipes on her blog before I ever had the chance to meet her in person. But once I met her, I learned that she is even more delightful (if possible) in person, and I'm so grateful for her friendship as well as her unbelievable hard work on this project. It was an honor to work together, so thank you, Lindsay!
And thanks to all of you for continuing to support this site through yet another season. Cheers to the next chapter of Gimme Some Oven! :)