15 Kale Recipes
This post may contain affiliate links. Please read my disclosure policy.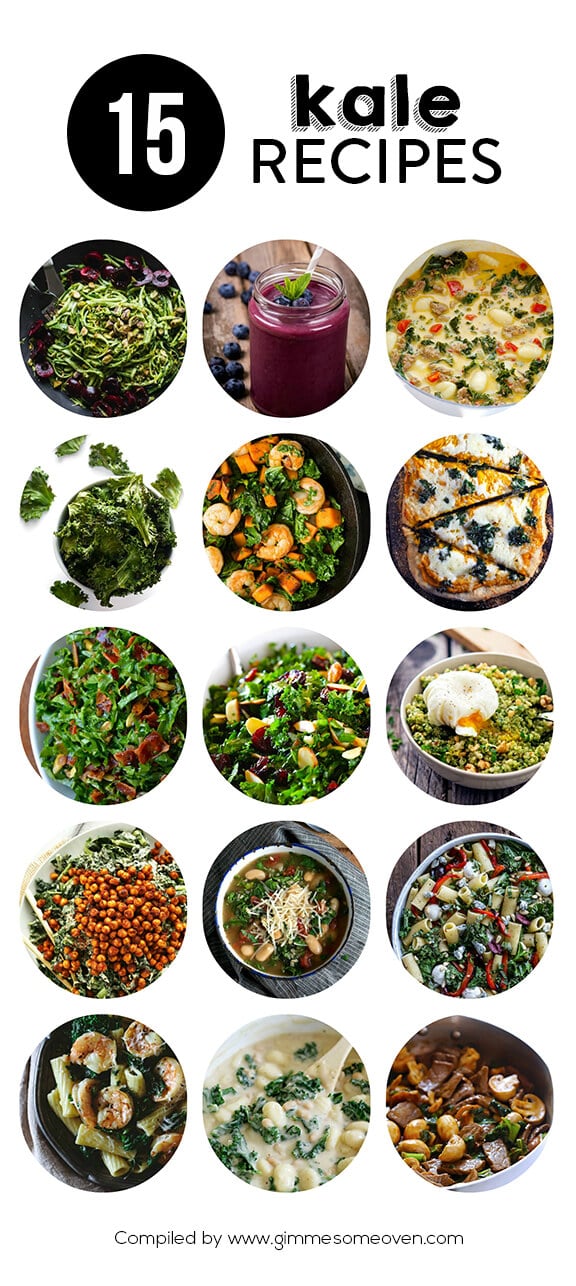 Hey there, it's Hayley with this week's roundup. And today we're talking about that oh-so-trendy dark leafy green — kale!
Kale's been around for years and years, but in the past decade or so, it has made a huge comeback. And now it's like that new cool kid in town that everyone wants to be friends with. Kale gets us excited about eating healthy! It's the green in our green juice, it sneaks its way into our stir-frys, it's the green goodness in our creamy soups, and salads have never looked better. Heck, we even dress those leaves up and roast them into submission so we can enjoy a healthy alternative to potato chips!
Well luckily, unlike acid wash jeans and feathered hair, we have a feeling that kale is more than a passing trend. So since it's still in season, we thought we would "hail the kale" today by sharing 15 recipes that feature some of the tastiest, healthiest, creative ways to enjoy this leafy green. From a classy pesto upgrade and a festive fall pizza, to a pasta salad that would make an Italian grandma weep — these are some recipes you're going to want to make, asap. So grab that delicious dark green, and get cookin'!
Kale, yeah!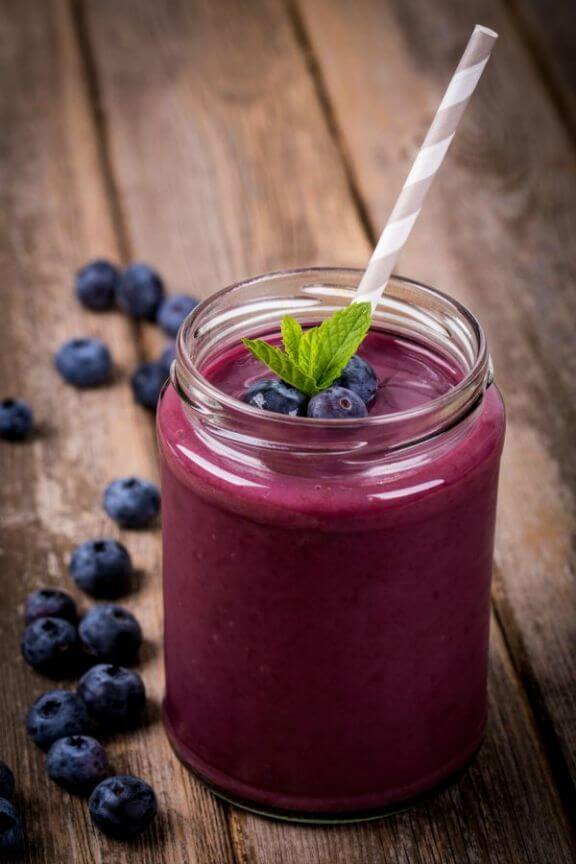 Blueberry Peach Kale Smoothie | Snack Rules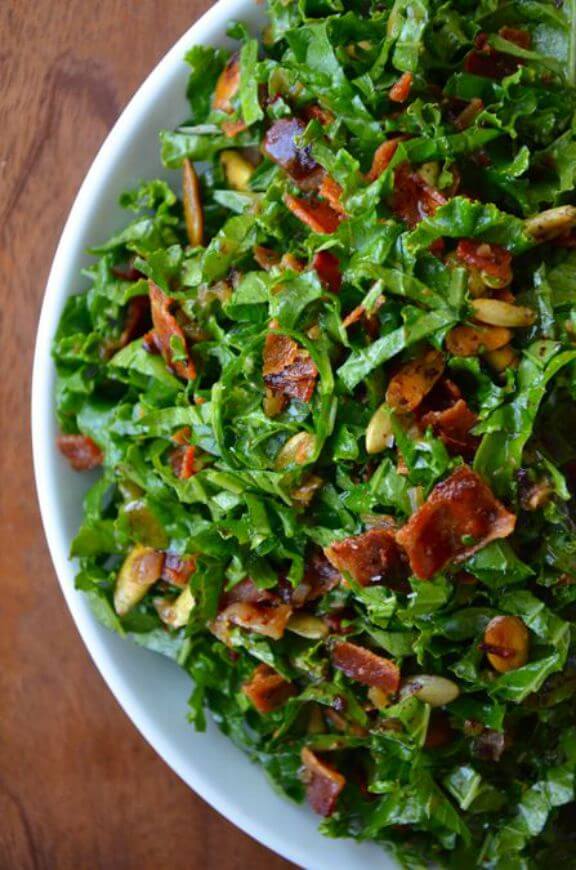 Raw Kale Salad with Warm Bacon Vinaigrette | Just a Taste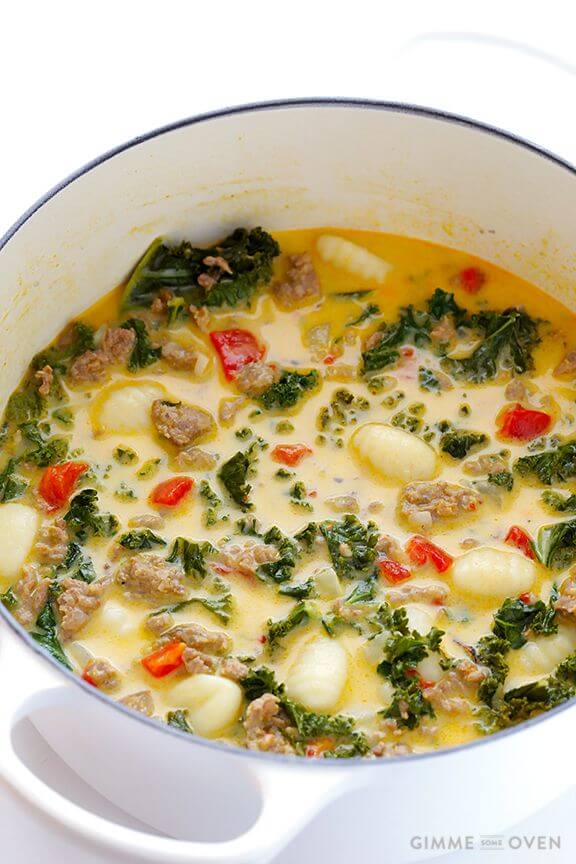 7-Ingredient Easy Zuppa Toscana (Creamy Gnocchi Soup with Kale and Sausage) | Gimme Some Oven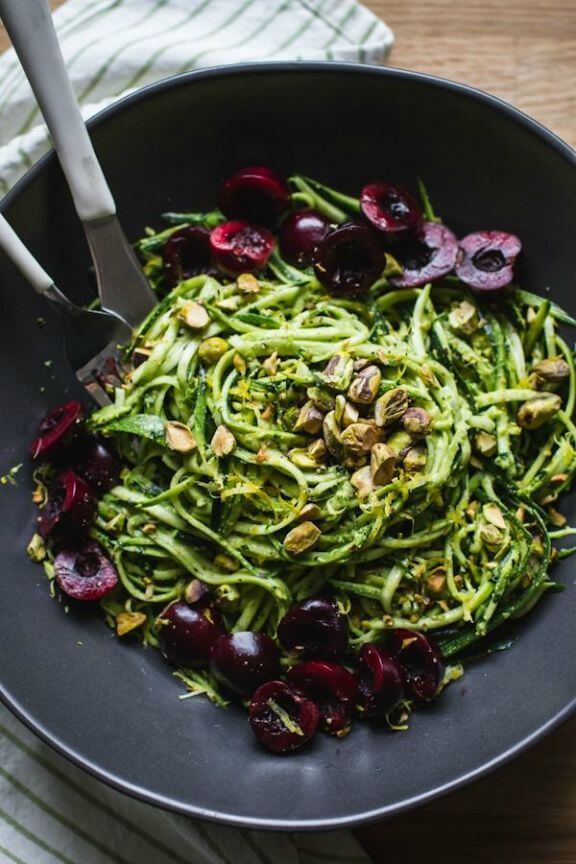 Pistachio Kale Pesto with Zucchini Noodles + Cherries | Edible Perspective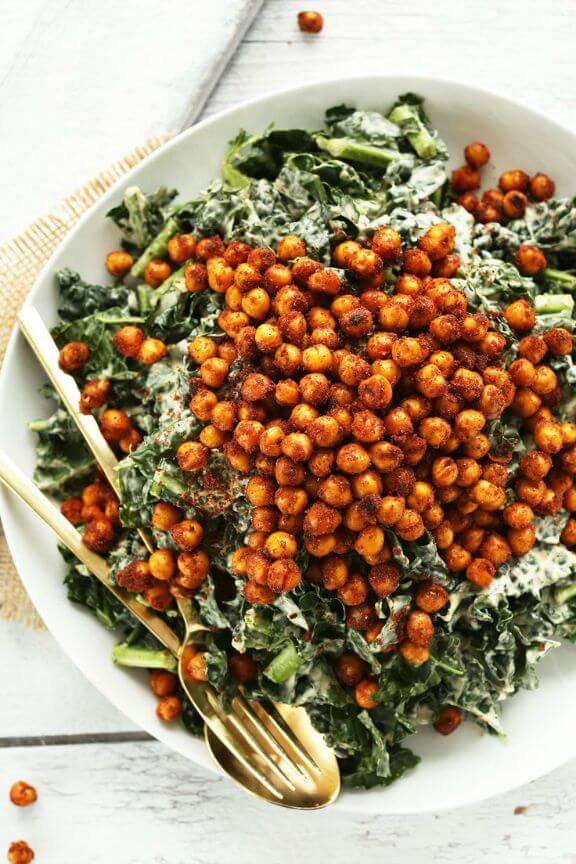 Garlicky Kale Salad with Crispy Chickpeas | Minimalist Baker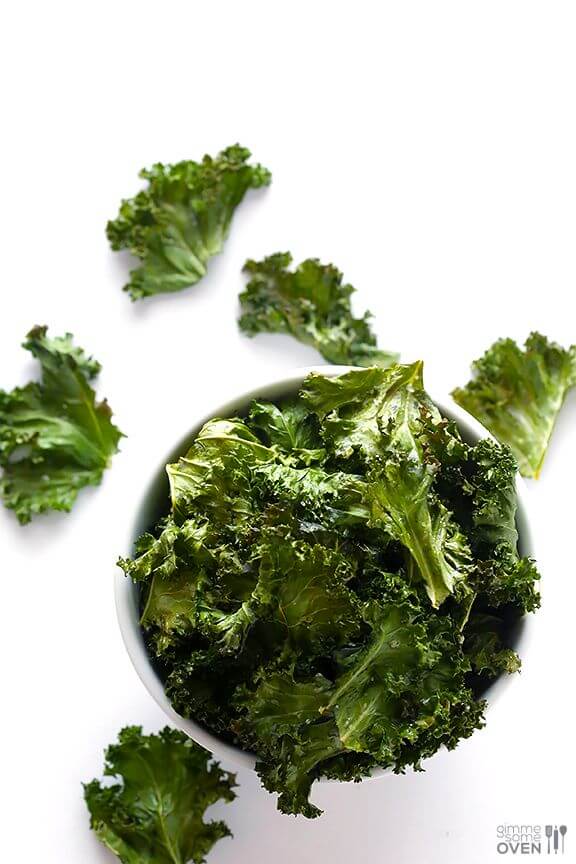 Sea Salt and Vinegar Kale Chips | Gimme Some Oven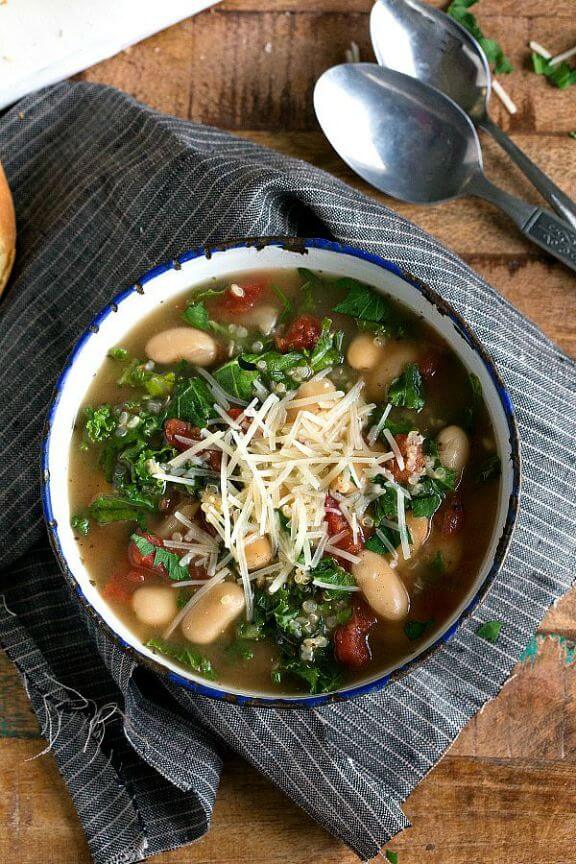 (Slow Cooker) Quinoa, White Bean and Kale Soup | Chelsea's Messy Apron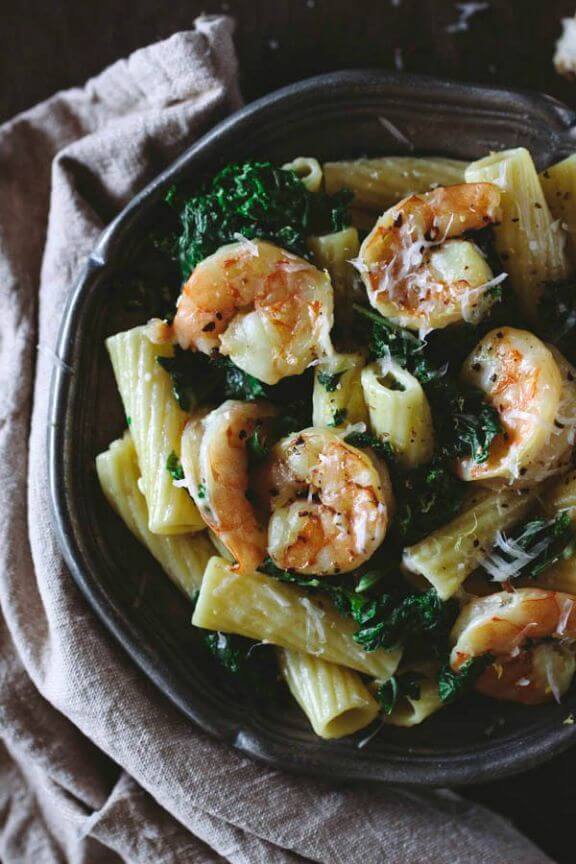 Roasted Shrimp and Kale Rigatoni with Lemon Ricotta Sauce | Foolproof Living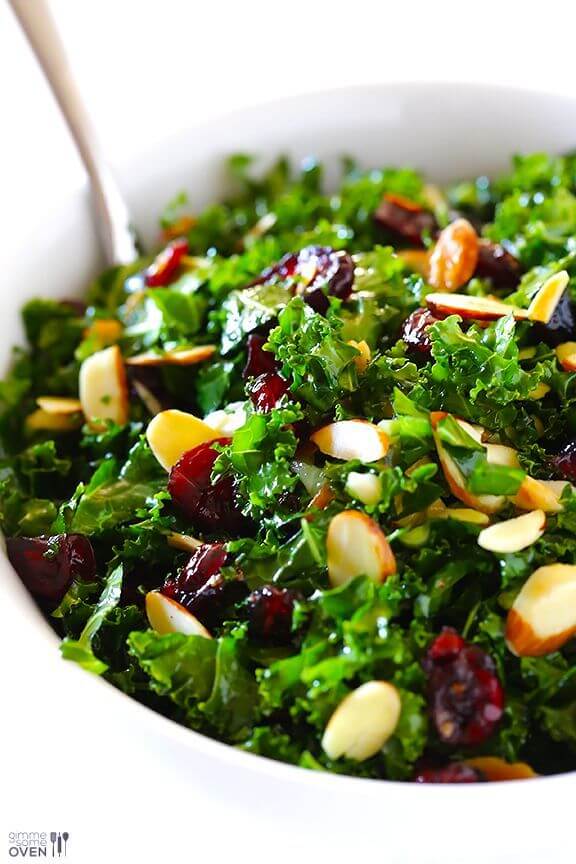 Kale Salad with Warm Cranberry Vinaigrette | Gimme Some Oven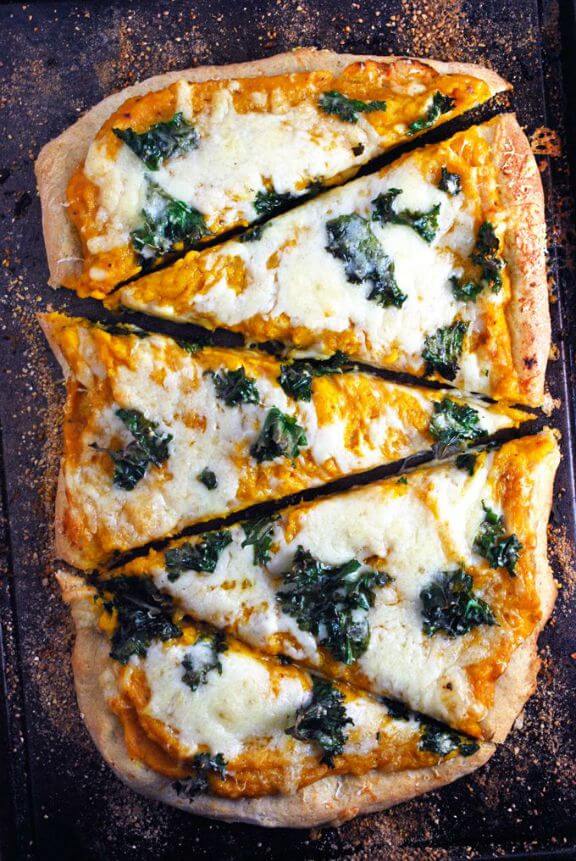 Butternut Squash and Kale Pizza | The Live-In Kitchen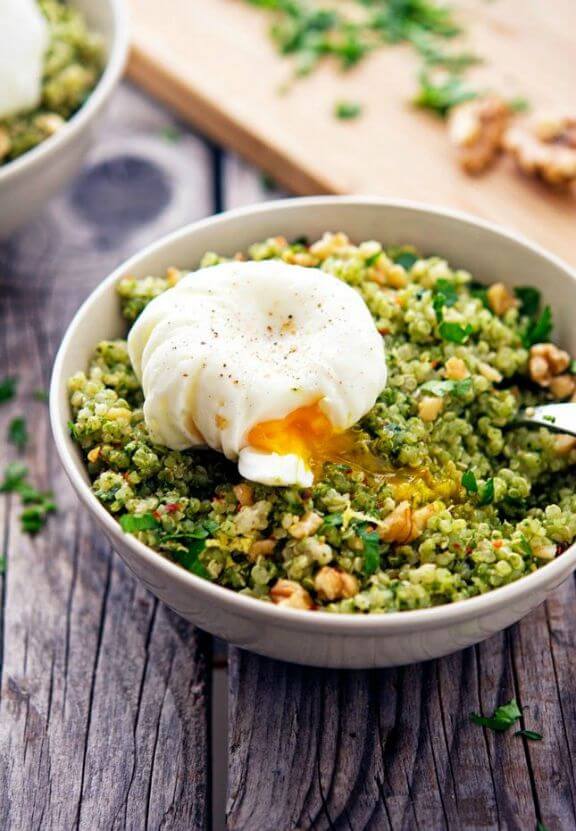 Quinoa Kale Pesto Bowls with Poached Eggs | The Iron You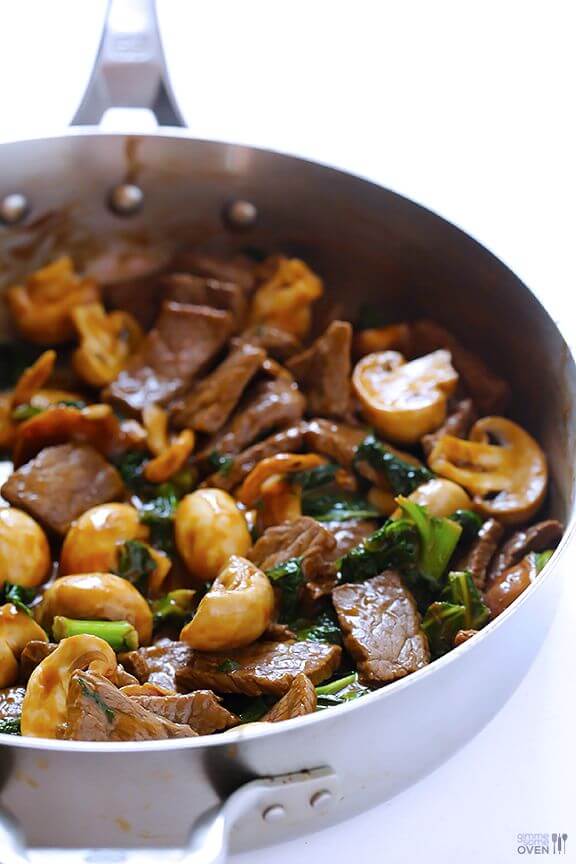 Ginger Beef, Mushroom & Kale Stir-Fry | Gimme Some Oven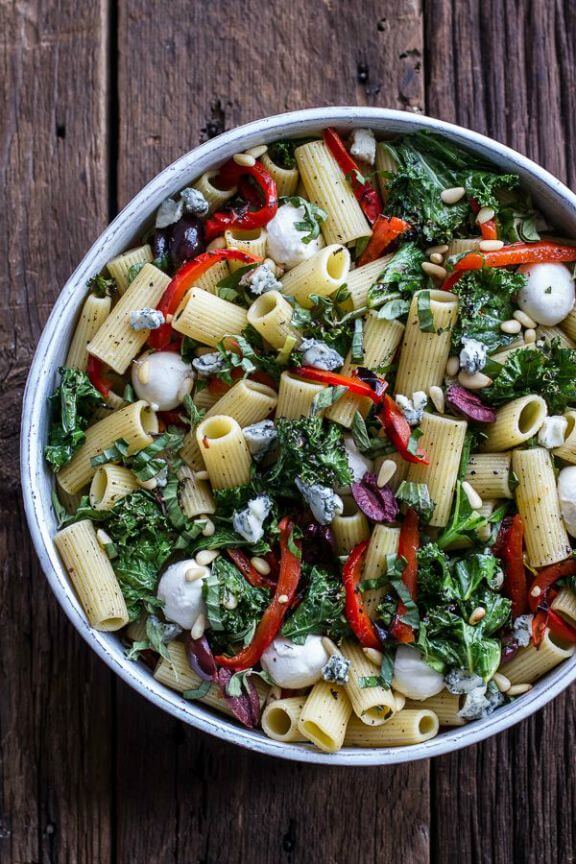 Simple Grilled Kale + Red Pepper Tuscan Pasta Salad | Half Baked Harvest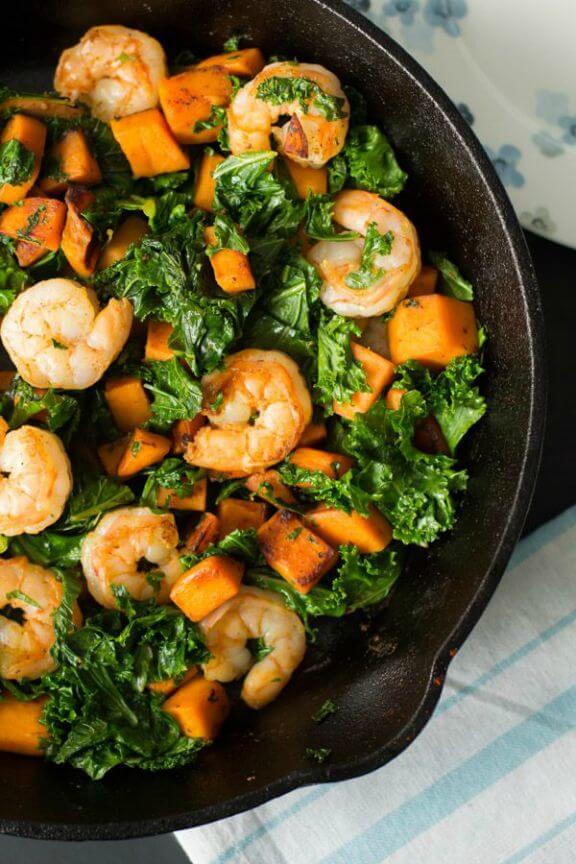 Sweet Potato, Kale and Shrimp Skillet | Primavera Kitchen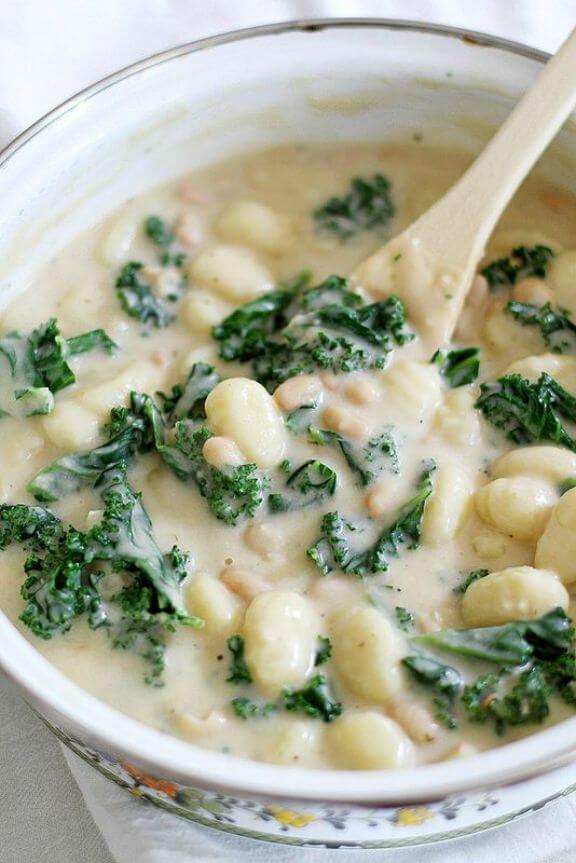 Creamy Parmesan Garlic Gnocchi | Girl Versus Dough