La Pepita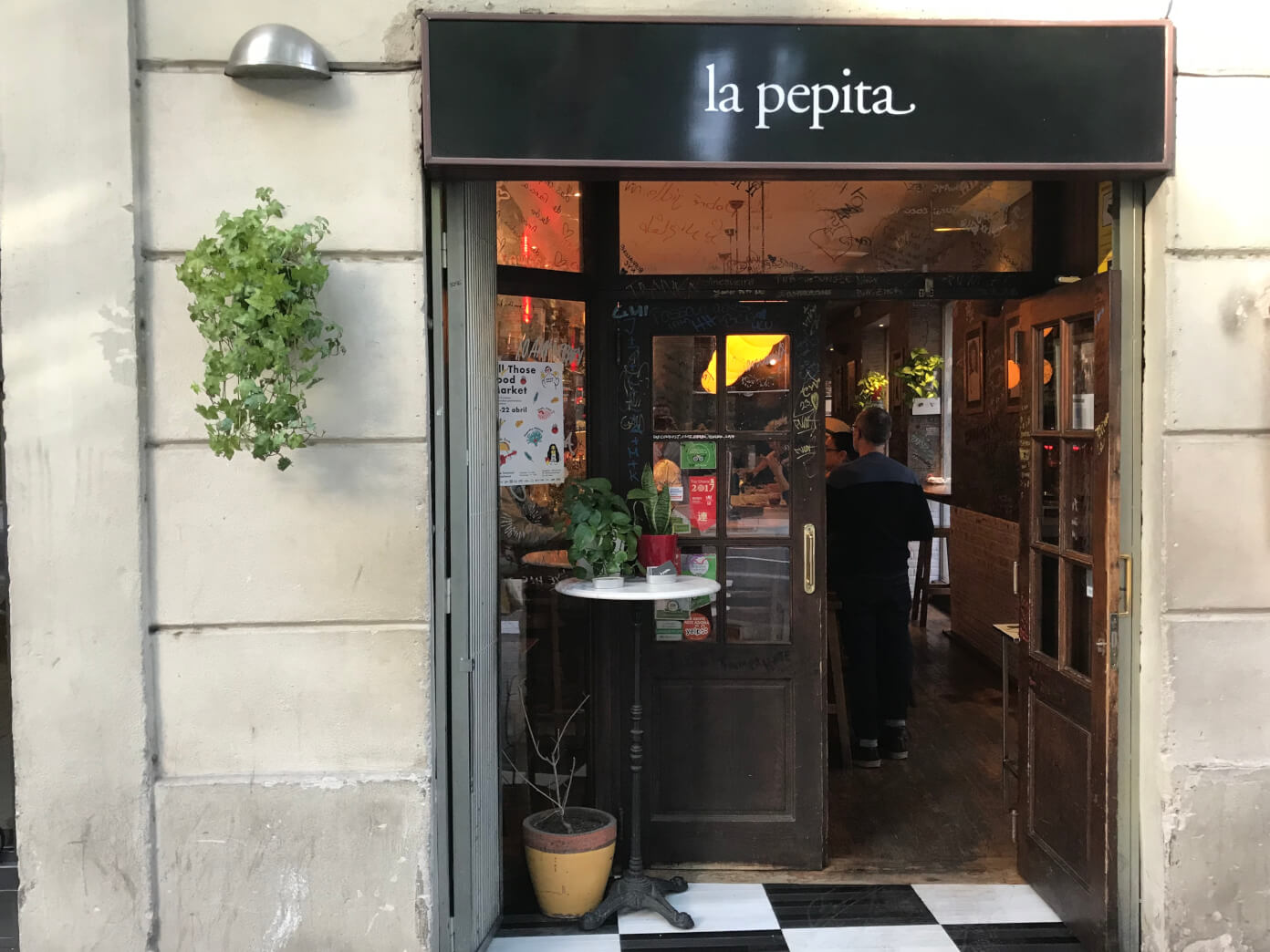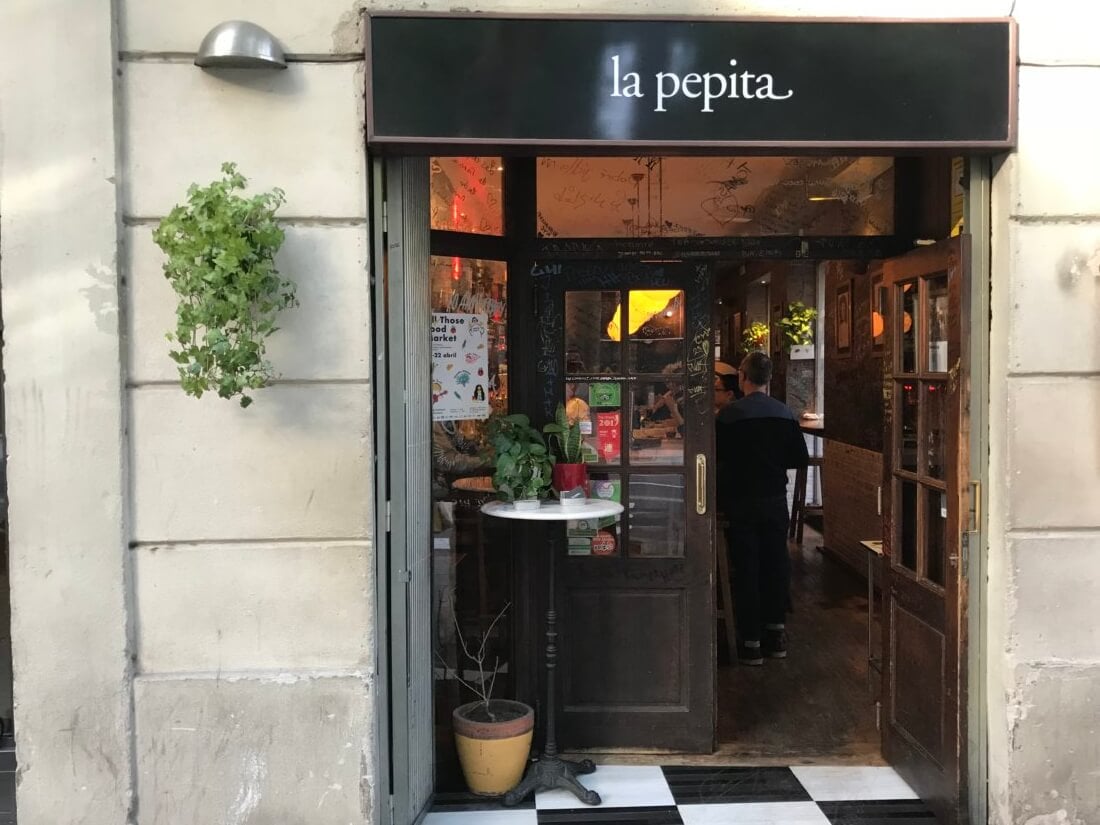 La Pepita
What It Is: 
Casual, delicious tapas joint along just off one of Barcelona's most elegant boulevards, Passeig de Gràcia.
Where It's Located:
Eixample | Google Map
Why We Love It: 
Every inch of space on the walls has writing on it, but don't be fooled – this place takes tapas seriously. Their patatas bravas are some of the best we've had, and they're known for their vermouth. It's a great tapas place without pretense.
Menu Recommendations:
Patatas bravas, or "bravas" as they're commonly known here, are a staple of Spanish tapas, and are excellent here.
They also have a "mediodía" or "menu of the day", which is a condensed menu of three courses for around €14, if you're in the neighborhood in the afternoon.
Other Tips:
La Pepita doesn't take reservations, so make sure you go early, or plan to wait.
It's not far from Sagrada Familia – a must-see while in Barcelona.
Check out our downloadable travel guide map for other recommendations nearby!
Contact:
Website | Facebook | TripAdvisor | Yelp | t: +34 932 384 893
For More Barcelona Travel Recommendations…
Check out our Gimme Some Barcelona Travel Guide, which includes a constantly-updated list of our best recommendations on where to stay, what to do, and where to eat in Barcelona. Plus, we've also shared a bunch of our best Barcelona-specific travel tips, so that you can navigate the city like a local.
Also, feel free to download our Gimme Some Barcelona Google Map, which includes all of the recommendations listed in our travel guide.