Currently
This post may contain affiliate links. Please read my disclosure policy.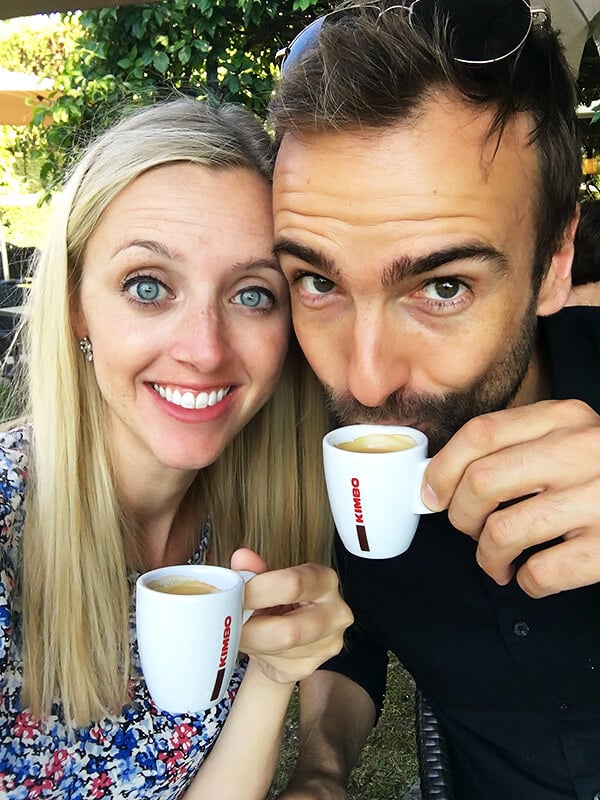 Wishing that I was still back sipping espresso in France, you know, like we were doing in this adorable little cafe near Monet's water lily garden two weeks ago today. :)  Oh my word, the trip was absolutely amazing. And as soon as I sort through the zillions of photos that we snapped on our trip, I can't wait to share with you all about it!
Listening to this new album. The video to their opening track gave me goosebumps.
Sleeping on my new splurge, this silk pillowcase. I keep hearing about how they are so good for your skin and hair — have you tried one?
Freezing big batches of these (1) three (2) soups (3) to keep on hand for quick lunches and dinners. (If you're thinking of doing the same, I highly recommend checking out this set of affordable single-serving glass storage bowls. They're my favorites!)
Bookmarking some new soup recipes I'd like to try this fall, like this gazpacho, this breakfast ramen (whaaa?), this spicy chowder, this miso soup,this vegetarian soup, and this magical "healing" soup.
Marveling over this new line of nail polishes. I randomly picked up a bottle before leaving for France, and couldn't believe how shiny and gel-like the color turned out. And all for $11 a bottle! I'm definitely hooked. (Alternately, you can just buy this top coat to get the same effect with nail polishes you already own.)
Recommending this bottle of crianza. We tried it in France, and fell in love. It's bold, peppery, berry-y, and insanely good.
Loving this adorable mini-fridge that I saw recently. Whenever I buy a house, I totally want one. :)
Inviting any recipe requests that you might all have for the fall season ahead. What would you like to see here on Gimme Some Oven? Any specific recipe requests? Or more crock-pot recipes? More meatless dishes? More Indian food? More…? Seriously, leave a comment below if you have any requests — I'd love to hear what sounds good to you!
(This post contains affiliate links.)