Currently
This post may contain affiliate links. Please read my disclosure policy.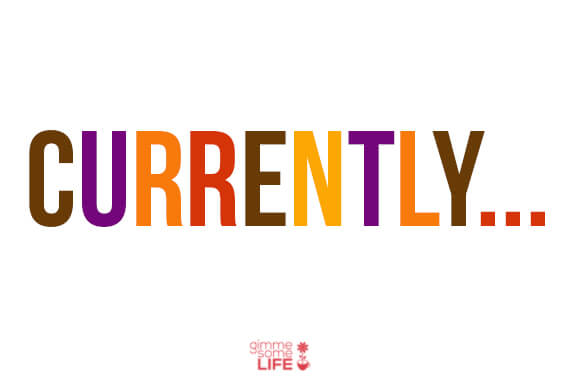 Happy First Day of Autumn Eve, everyone! I'm getting ready to take off on a camping trip with my book club in a few hours, but thought I'd pop in a quick "Currently" post before I head out.
This month has definitely been a great one, I think in large part because I haven't been traveling and have actually been home in KC for a solid month, which has been wonderful. I'm learning I am way more of a homebody than I thought.
Don't get me wrong, I loved traveling a ton this summer. But I came to find that the time I had at home between trips always felt super frantic and rushed, and it seemed like I was constantly trying to cram 100 things in before I packed up to leave again. So it has been great to get back to some of my old rhythms, and enjoy life at a slower pace and make plans and be spontaneous and just enjoy the season with friends. And of course, my cute pup. ;)
So here's a little of what I've been up to…
Finishing  Twelve Years A Slave for book club. It sounds like the film is already getting lots of Oscar buzz, so my book club decided to read it beforehand. I'm even more excited about our next book, though — The Fault In Our Stars. I feel like everysinglepersonIknow has been obsessing about that book. Ready to see if it lives up to the hype!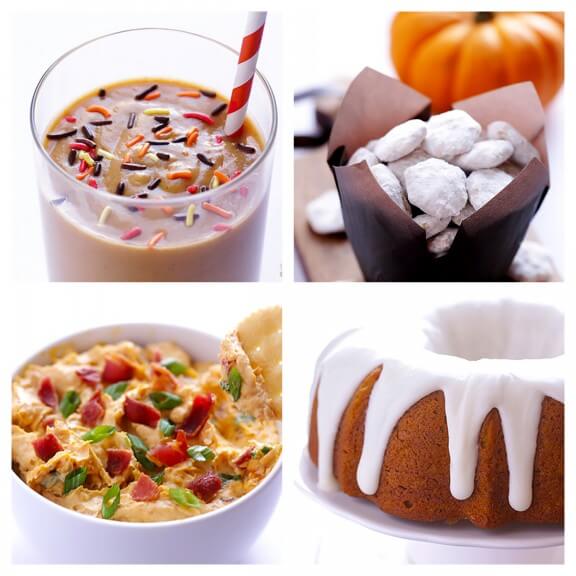 Cooking with pumpkin! Pumpkin, pumpkin, pumpkin, pumpkin! It's never too early to break out the good stuff in September. ;)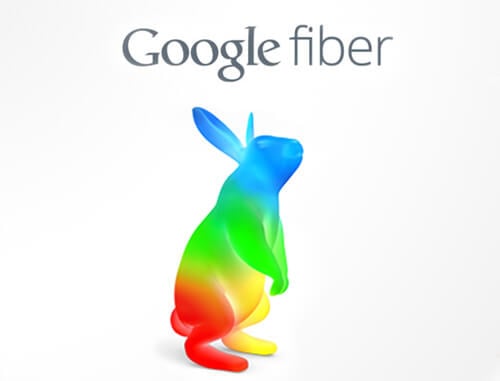 Fibering. Google Fibering, that is! They finally came to the neighborhood, and our building management paid the one-time fee for everyone to have the basic internet plan (score). So I now have free, speedy internet!!! (Sayonara, Time Warner, I'm so not going to miss you.)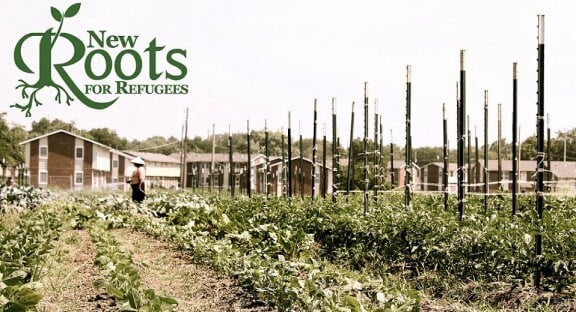 Enjoying the final weeks of produce this week from my summer CSA, New Roots for Refugees. Can't even tell you how much I love this organization. And my delightfully spunky, awesome farmer, Nyakang (originally from Sudan) has grown the most beautiful produce all summer to enjoy. A gorgeous head of lettuce I brought home this week is simmering in a pot of soup as we speak. Yum!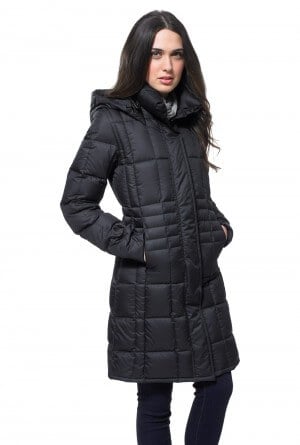 Shopping for a new "serious" winter coat. I have already been dreading the arrival of winter because I hate — hate — being cold. But my sister and friends have informed me that this may be due, in large part, to having pretty lame winter coats in the past. So this year, I'm going heavy duty and investing in something that (a) goes down to my knees, (b) has a hood, and (c) includes the word "puffy" in the description. I was iffy about this idea until my friend, Maux, turned me onto this brand. Now I have like 5 that I absolutely want!

Counting down the days until Parenthood premieres this week!!! Better stock up on a few more boxes of Kleenex…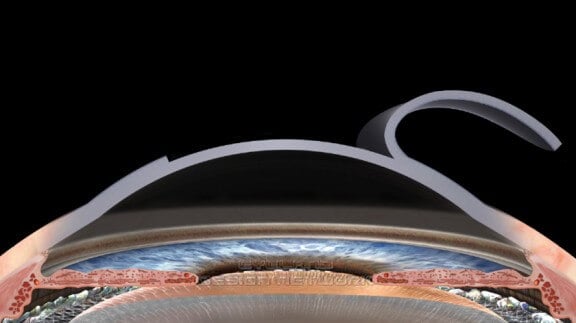 Considering getting Lasik. I've worn glasses/contacts since I was in 2nd grade, which is no biggie (and I love my new glasses)! But as I've gotten older, my eye allergies have gotten worse. And I feel like by the end of the day, my eyes are always red and watery and I'm kind of over it. So I talked with my eye doc at my last visit, who said I'm an excellent candidate, and I'm starting to look into the cost, insurance, different doctors, etc. I am still 500% freaked out at the idea of a laser slicing into my eyeballs while I'm awake. If they would knock me out, I'd do it in a heartbeat!! But if I can gear up my courage, I may take the plunge soon.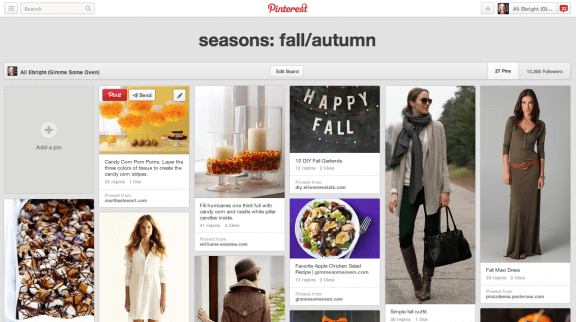 Pinning to my new Fall board on Pinterest. Summer is still my favorite season, but Pinterest can definitely get a girl excited for Fall.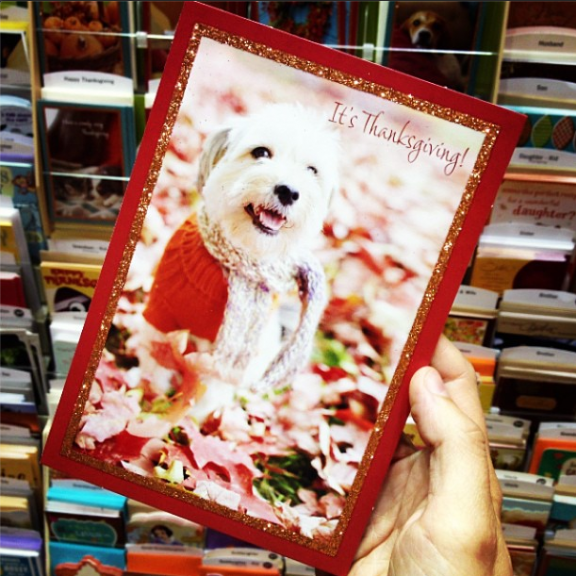 Stocking up on the new line of Thanksgiving cards from Hallmark, because my dog Henry is now officially a published supermodel dog! Doesn't he look dashing in his sweater and scarf? ;)  You can find the card exclusively in Hallmark Gold Crown stores this fall. Too fun!!!
What are you up to currently?