July Playlist: Summer Chill
This post may contain affiliate links. Please read my disclosure policy.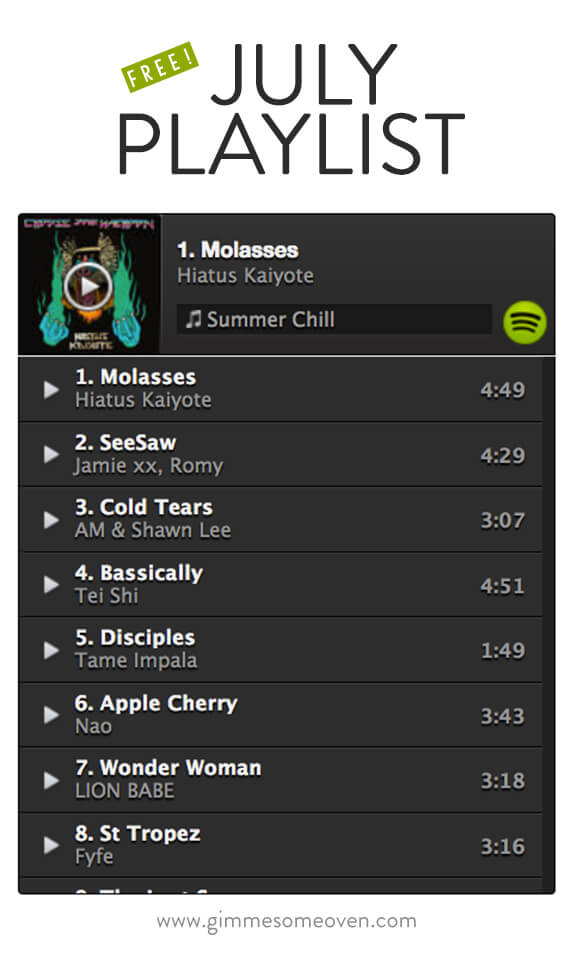 We've finally hit true summer temps in Kansas City, after suffering through a grey and rainy June. When the heat rises, I start to crave cooler beats. I want something that will make sway…but nothing that will make me sweat more than I already am. My criteria for this July playlist? If I could imagine being in my kitchen,  mixing up a big summer salad, sipping on, say, strawberry sangria, and doing a slow barefoot groove along to the track, it was in. I had a lot of fun exploring Spotify for these sweet-and-low slow jams. I hope they inspire you to take a swing in a hammock; go on a Sunday drive with one hand out, tracing the wind; or just laze a bit poolside.
Enjoy the chill!