Salted Chocolate Frozen Banana Bites
"Now here's the story of a wealthy family who lost everything, and the one son who had no choice but to keep them all together.  It's……."
The 4th season of Arrested Development!!!!!  Finally being released on Netflix this Sunday night at midnight!
My friends and I are going to pretend like we're college students and stay up all night to watch.  Bring on the coffee!
Seriously, though, after years and years of rumors about a reunion, I am ridiculously excited to be reunited with the Michael, George Michael, Tobias, Lindsey, Maebe, G.O.B., Buster, and my favorite character ever — Lucille, who would probably think that these salted chocolate frozen banana bites cost about $200.  Love the Bluths!!!
So today, a group of my blogger friends and I are celebrating all things Arrested Development with our own "arresting" recipes.  I of course had to pay tribute to the famous banana stand.  ("There's always money in the banana stand!")  But instead of awkward chocolate frozen bananas, I decided to go with some slightly cuter "bites", covered in dark chocolate magic shell and sprinkled with a little coarse sea salt.  I have to admit these were my first time to try actual frozen bananas, and they are surprisingly good!!  There's something about the texture that gets perfectly sweet and chewy when they are frozen that my friends and I loved!!!  Maybe the Bluths were onto something…
Be sure to check out my friends' recipes, listed below, and tune in on Netflix this weekend for the big premiere!!!  I can't wait!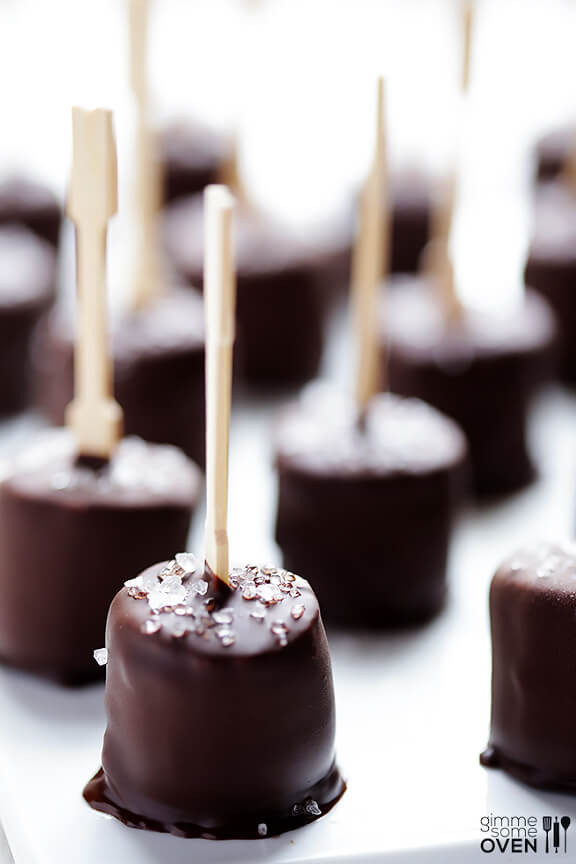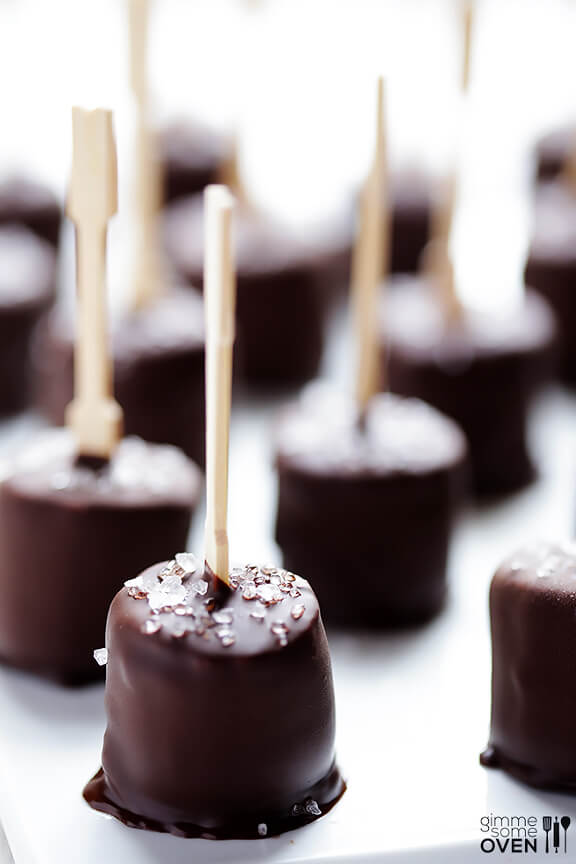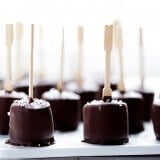 Salted Chocolate Frozen Banana Bites
A modern spin on the Bluth's famous frozen bananas.
Ingredients:
Directions:
Cut the bananas into your desired size of bites. (Mine were about 1 inch long.) Place on a foil- or parchment-covered baking sheet. Then poke them with the cocktail forks. Freeze for at least 2 hours or until frozen.
Remove and dip each banana in the magic shell until covered. (You can dip all the way, or just halfway.) Sprinkle with sea salt and place back on cold baking sheet until dried.
Serve immediately or re-freeze.
*Use dairy-free chocolate in your magic shell if making these vegan.
All images and text ©
If you make this recipe, be sure to snap a photo and hashtag it #gimmesomeoven. I'd love to see what you cook!
Arrested Development Recipe Roundup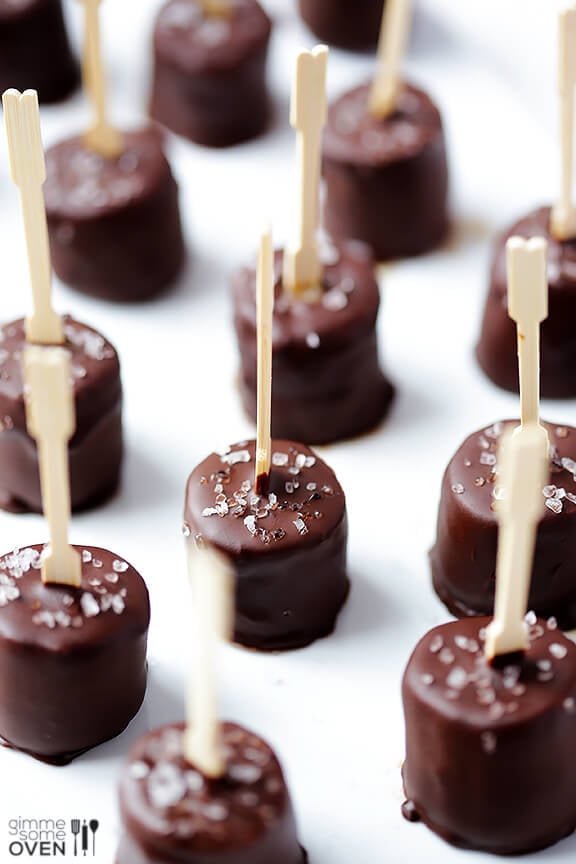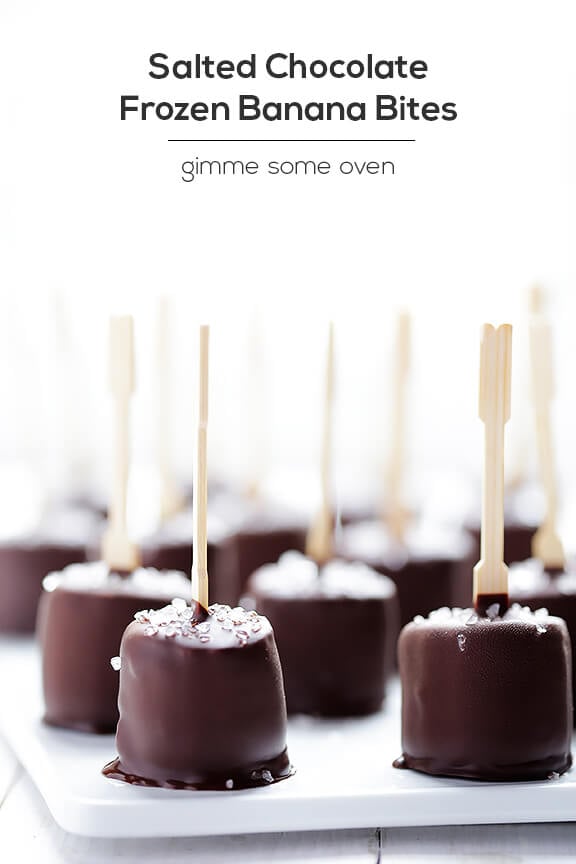 Disclaimer: This post contains affiliate links.