15 Amazing Asparagus Recipes
This post may contain affiliate links. Please read my disclosure policy.
Oh asparagus, I adore thee.
When spring comes around, my heart leaps at the sight of your arrival. I love roasting you and enjoying you simply with a runny egg and parmesan cheese for a lazy dinner. I can't get enough of you in salads, especially when you're blanched, and laying beside potatoes and salmon, dressed in a mustardy vinaigrette. You're particularly delightful baked into a fluffy quiche or folded into a delicate omelet. When tossed in pasta, you're exquisite, and when pureed into a creamy soup, you embody the essence of spring. You're so fresh, so green, so tender. And I will eat you up all spring and summer long.
If any of you out there share my sentiments on asparagus, you may want to investigate every recipe we've gathered for you below. From a clever (and healthier) take on fries, to one of the most colorful and festive spring salads you've ever laid eyes on, you'll see asparagus in a variety of forms. Our motto this season is, when in doubt, put some asparagus in it.
Happy spring, and happy asparagus-ing!
Asparagus Eggs Benedict | Party Bluprints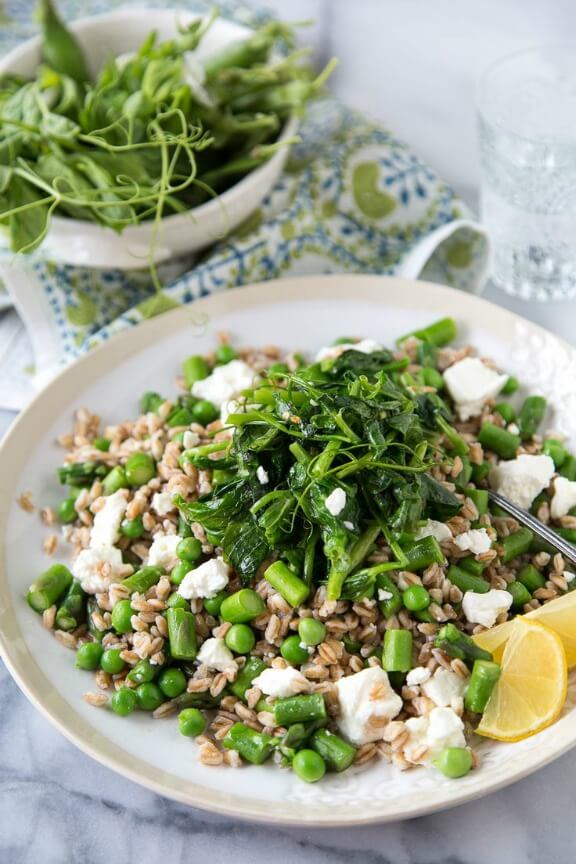 Spring Pea and Feta Farro | What's Gaby Cooking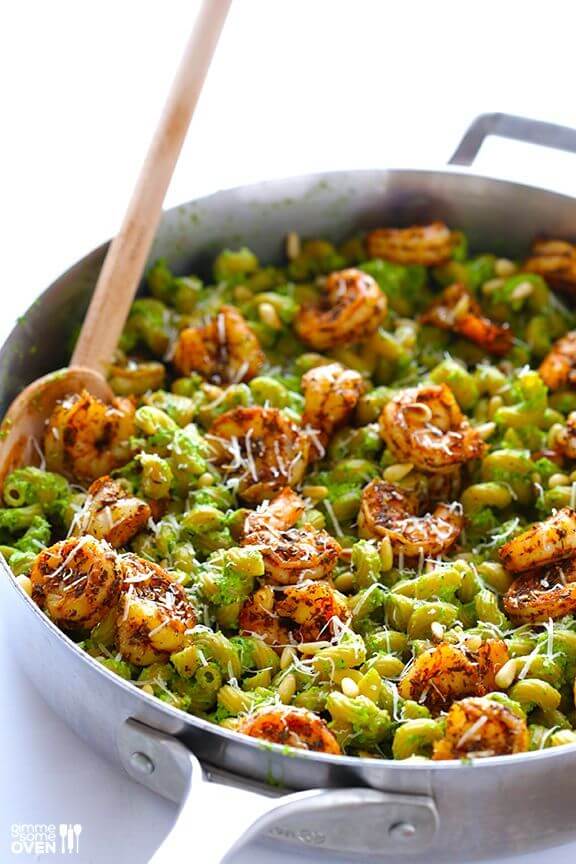 Asparagus Spinach Pesto Pasta with Blackened Shrimp | Gimme Some Oven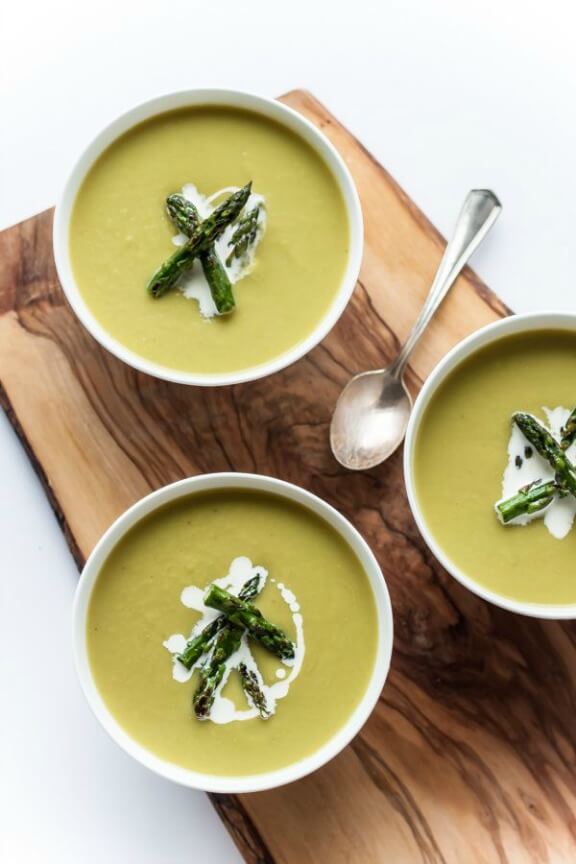 Springtime Asparagus Soup | Blogging Over Thyme
Baked Asparagus Fries with Roasted Garlic Aioli | Just a Taste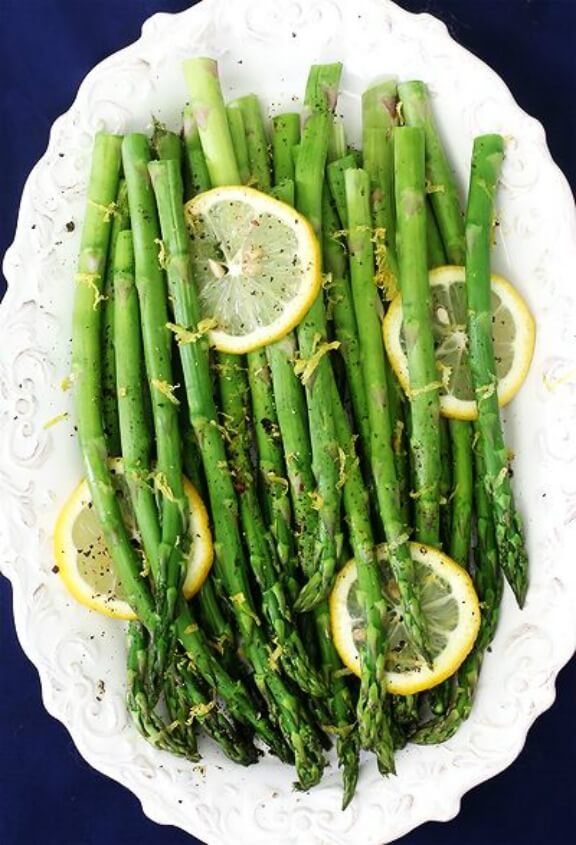 Lemon Pepper Asparagus | Gimme Some Oven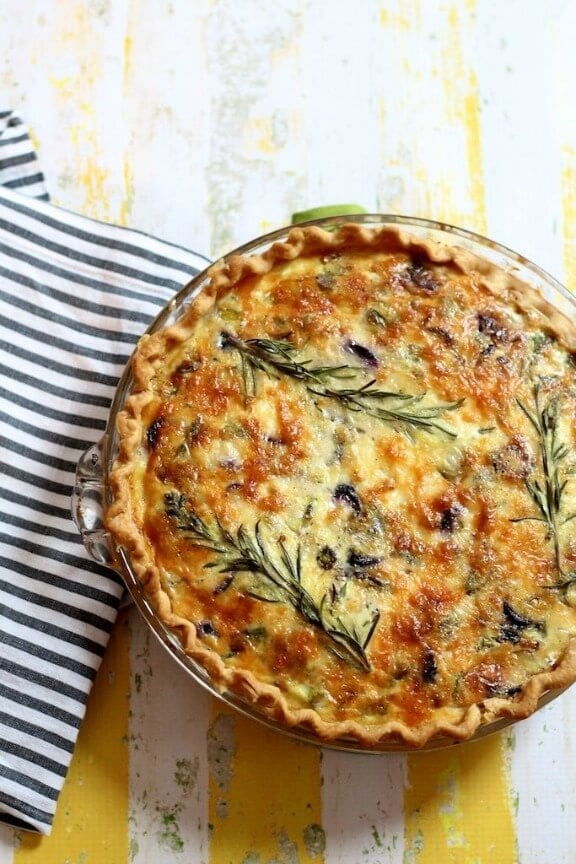 Asparagus, Leek and Purple Carrot Quiche | The Glossy Life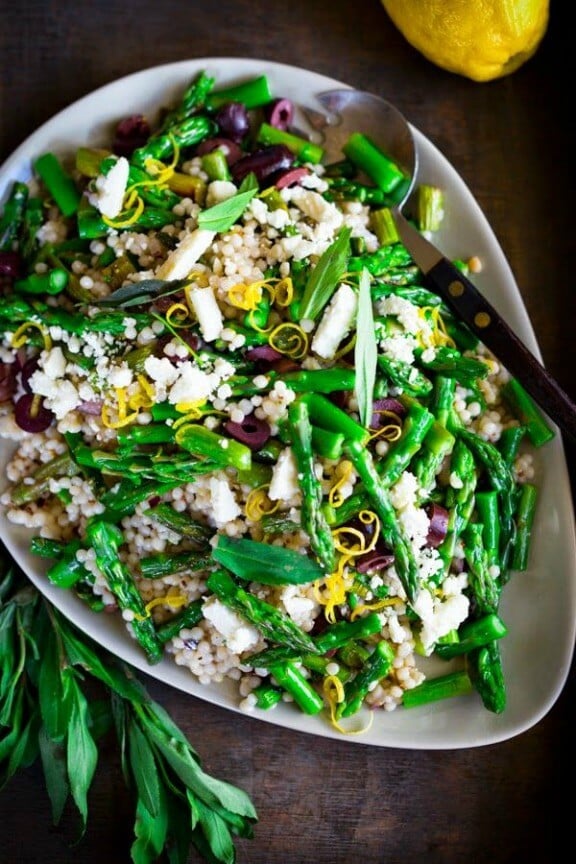 Spring Asparagus Salad | Feasting at Home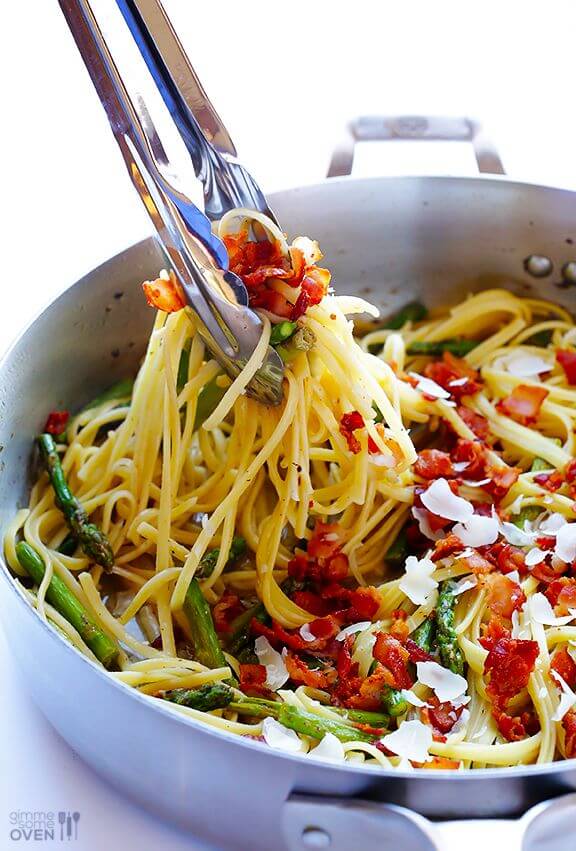 5-Ingredient Bacon Asparagus Pasta | Gimme Some Oven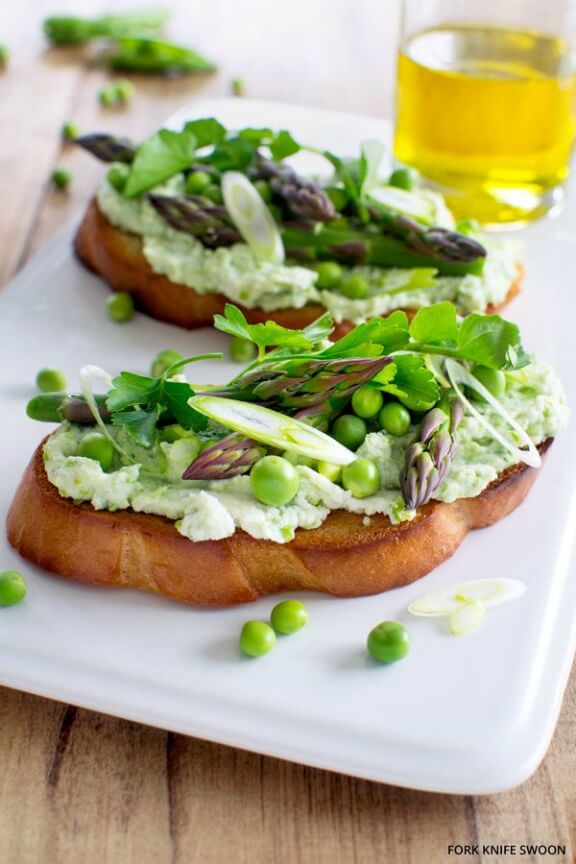 Fresh Pea and Ricotta Tartines with Spring Vegetables | Fork Knife Swoon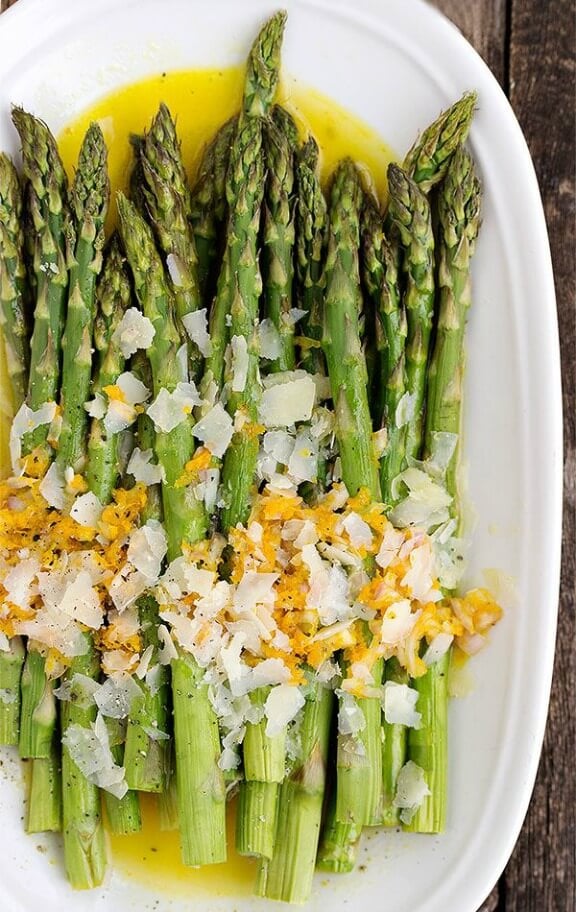 Warm Roasted Asparagus Salad with Orange Dressing | Seasons and Suppers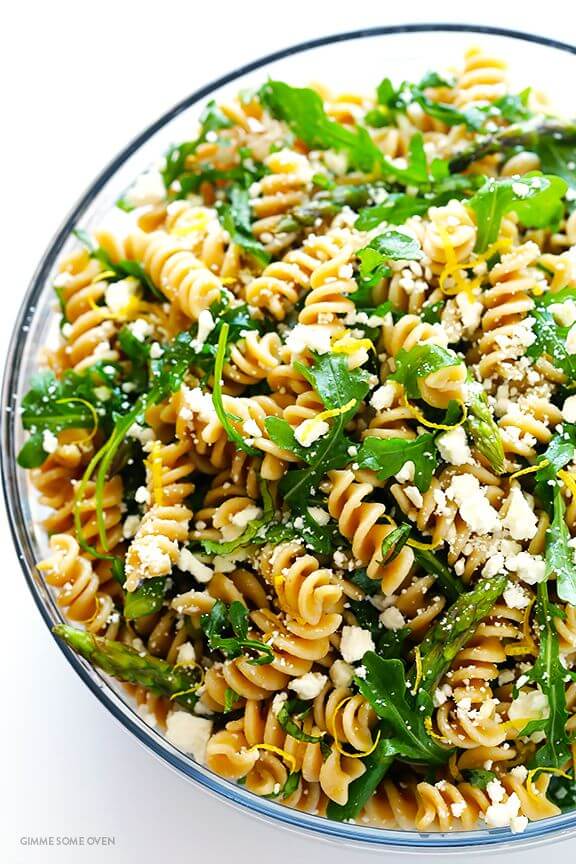 Asparagus and Arugula Pasta Salad | Gimme Some Oven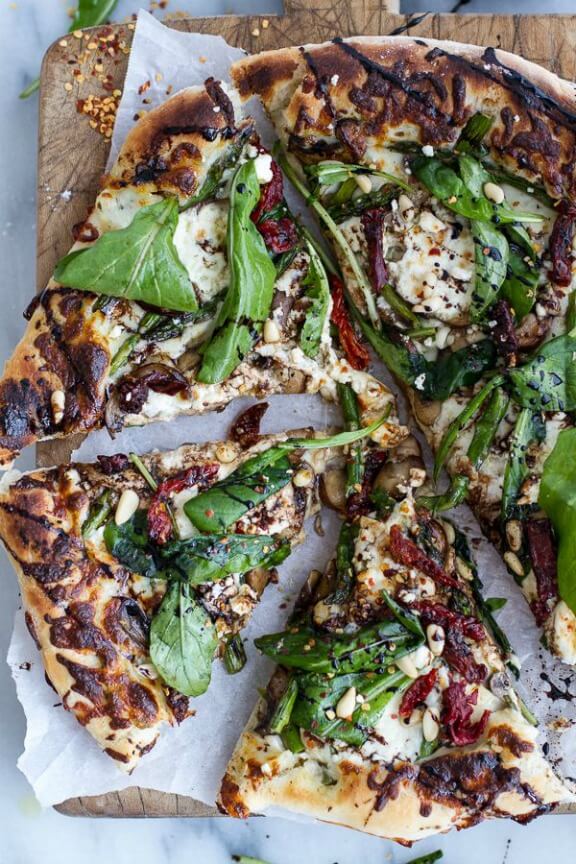 Spring Time Mushroom & Asparagus White Burrata Cheese Pizza with Balsamic Drizzle | Half Baked Harvest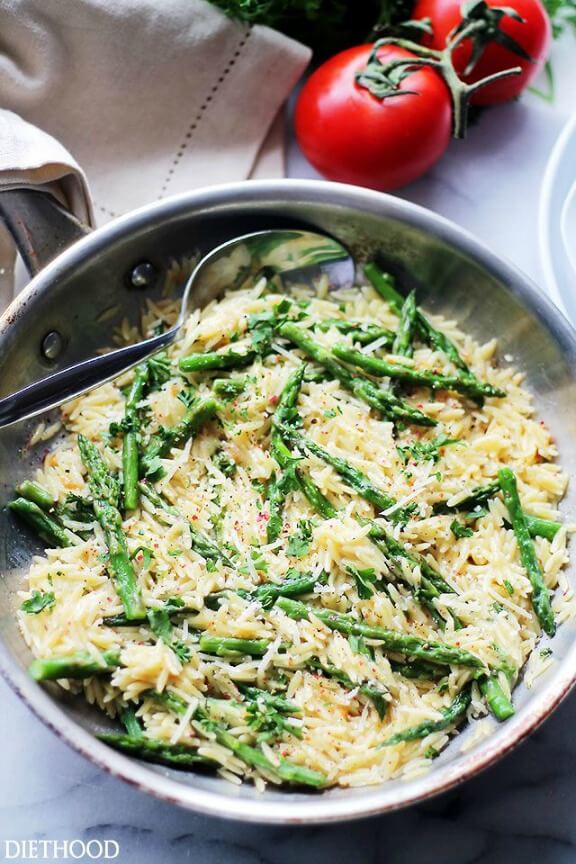 Garlic Butter Asparagus Pasta | Diethood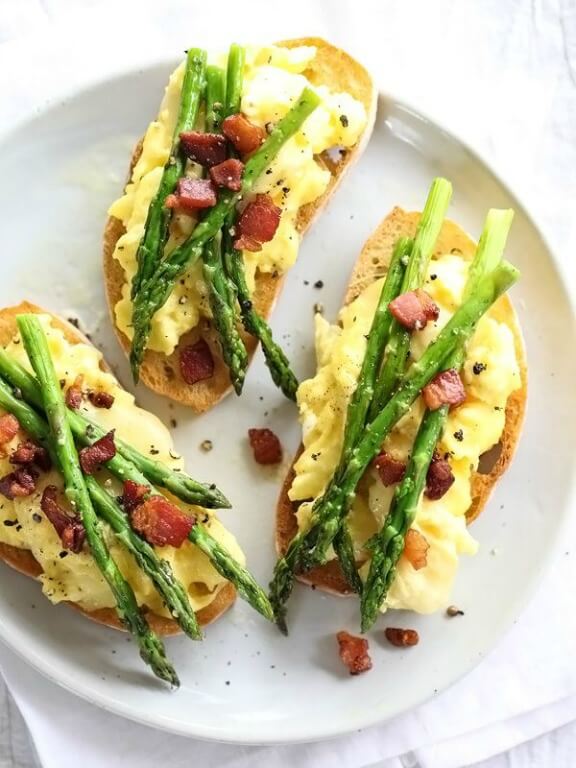 Scrambled Egg and Roasted Asparagus Toasts | FoodieCrush