15 Blueberry Recipes
This post may contain affiliate links. Please read my disclosure policy.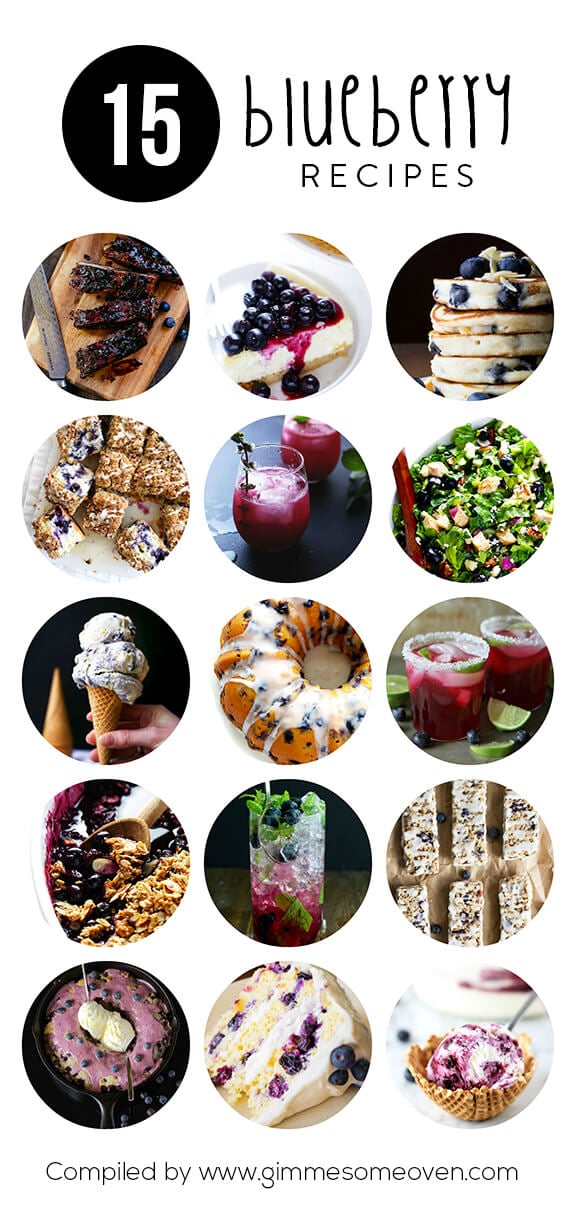 If you haven't noticed by now, Ali and I are both kind of bonkers for blueberries. We're finding ways to sneak them into just about everything we make, from salads and salsas, to smoothies and crisps. We just can't get enough!
I'm trekking up to Maine next week for our annual summer trip, and am honestly more excited about Maine blueberries than I am about Maine lobstah. If you're not familiar with Maine blueberries, they're just more petite. And the smaller the berry, the sweeter the berry. I first fell in love with them at an adorable little restaurant in Bar Harbor, called Cafe This Way. They have a sweeping brunch menu that would render you decision-less, if you didn't know that their blueberry pancakes are the real prince charming of the lot. It's quite unfair really, the advantage they have over everything else on the menu, but they're simply too darn good to to even consider ordering anything else. The modest circumference of the pancakes is the size of a large dinner plate. And they arrive at your table, grand and fluffy, with crispy, buttery edges, studded with as many tiny blueberries as possible. (See why they're so popular?!)
This time, sadly, I won't get to visit Bar Harbor, we'll be in Portland. But I have a hunch that there will be no shortage of blueberry eating, and that when I return, I will still be adding those pretty indigo berries to my oatmeal, muffins, salads, cocktails and pies. Can't wait.
Well today, we've got some tasty recipes running the sweet and savory gamut, that should give you just a little inspiration for your own blueberry-a-thon. From baby back ribs, to a buckle, and everything in between, we're sharing some of the best blueberry recipes you'll see all summer.
So grab some berries and cook something up while they're in season!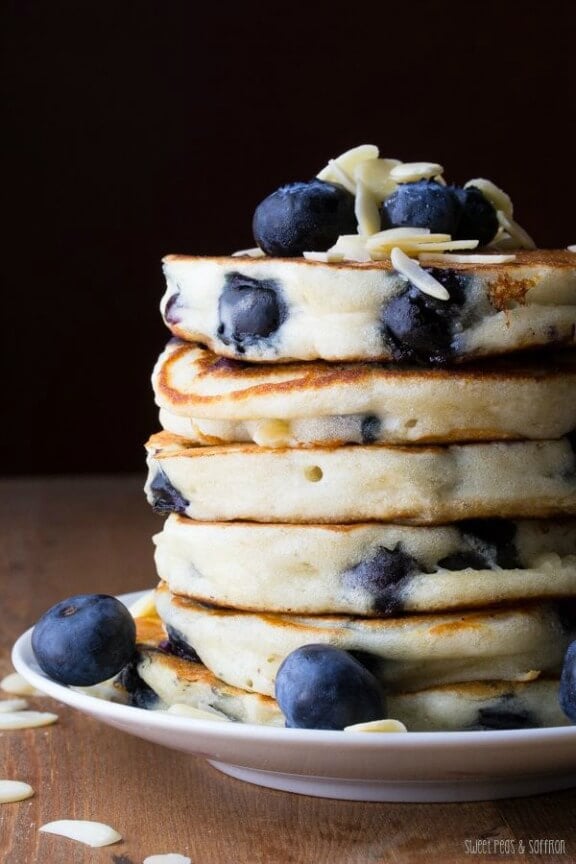 Extra Fluffy Blueberry Almond Pancakes | Sweet Peas & Saffron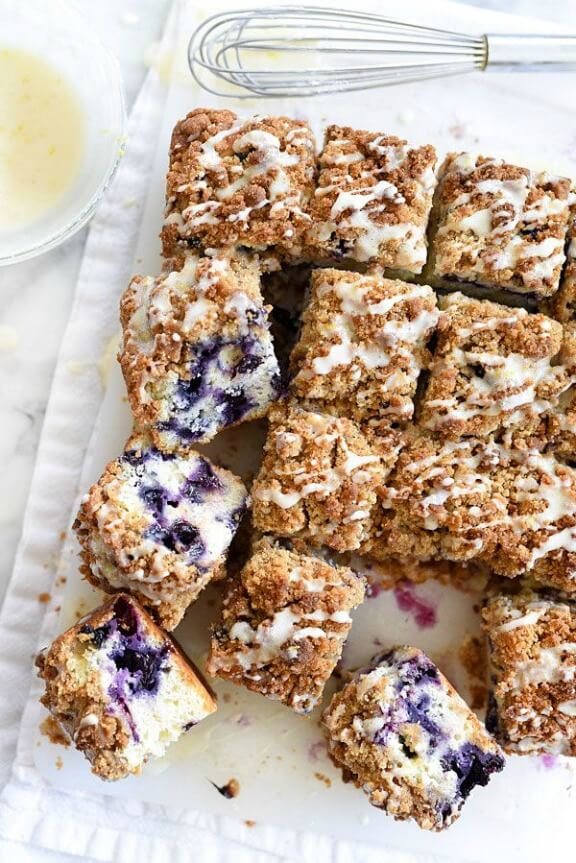 Blueberry Buckle with Lemon Glaze | FoodieCrush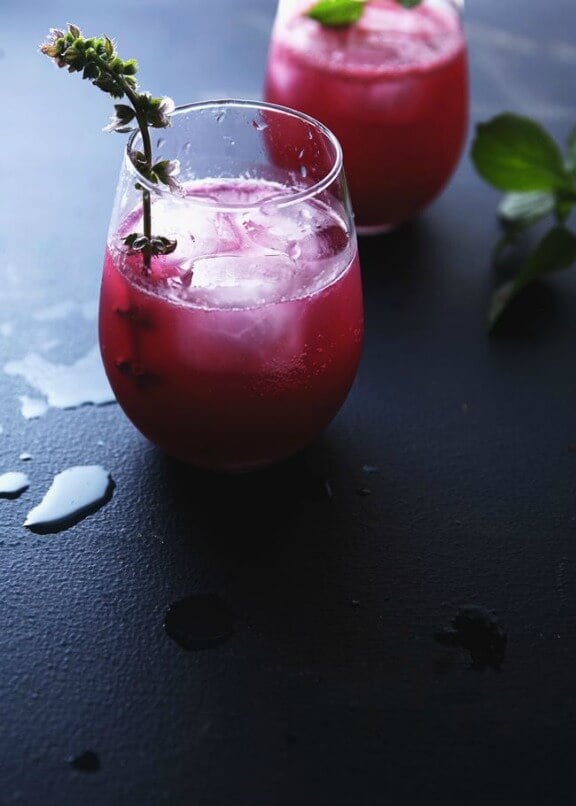 Blueberry Basil Vodka Gimlet | The Tart Tart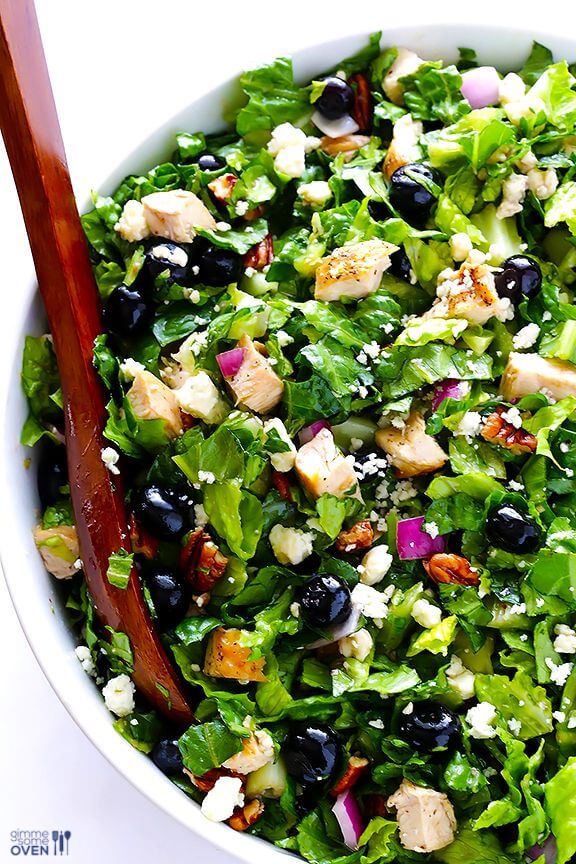 Blueberry Chicken Chopped Salad | Gimme Some Oven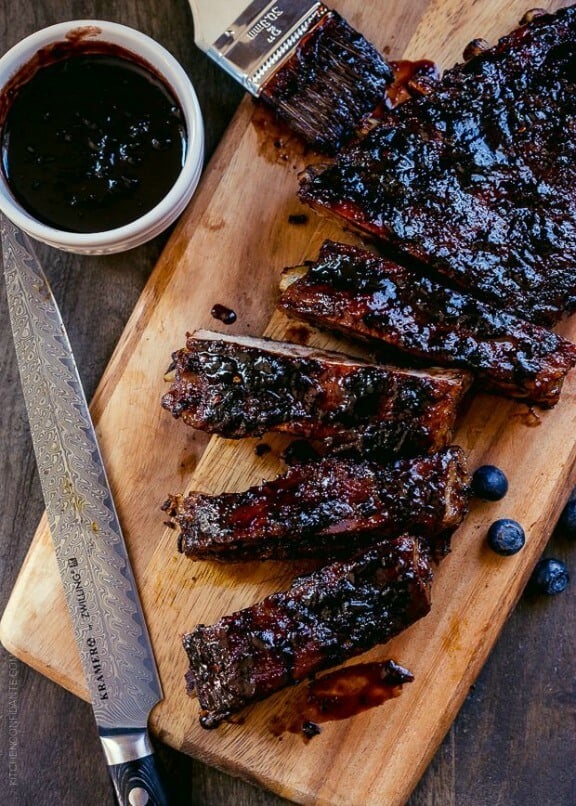 Baby Back Ribs with Blueberry Balsamic Barbecue Sauce | Kitchen Confidante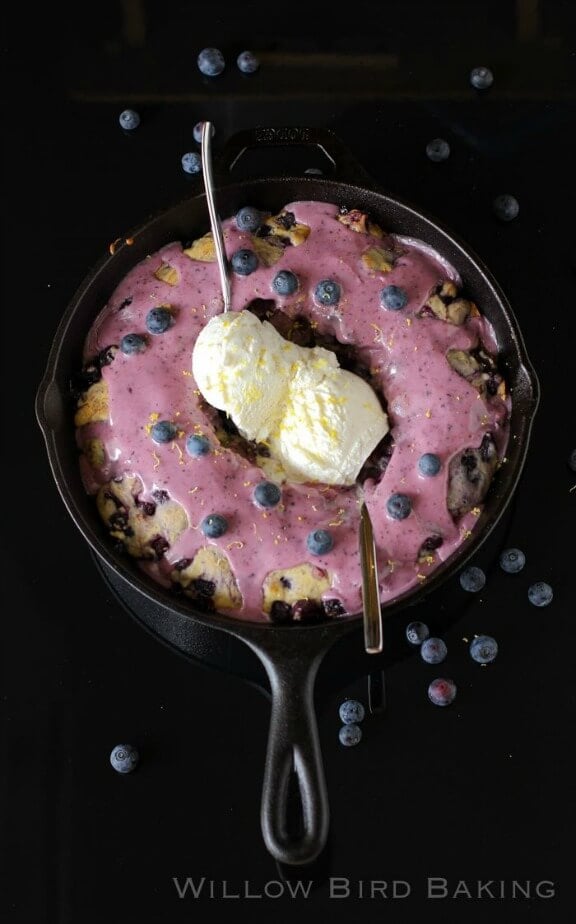 Hot Blueberry Cake with Vanilla Ice Cream | Willow Bird Baking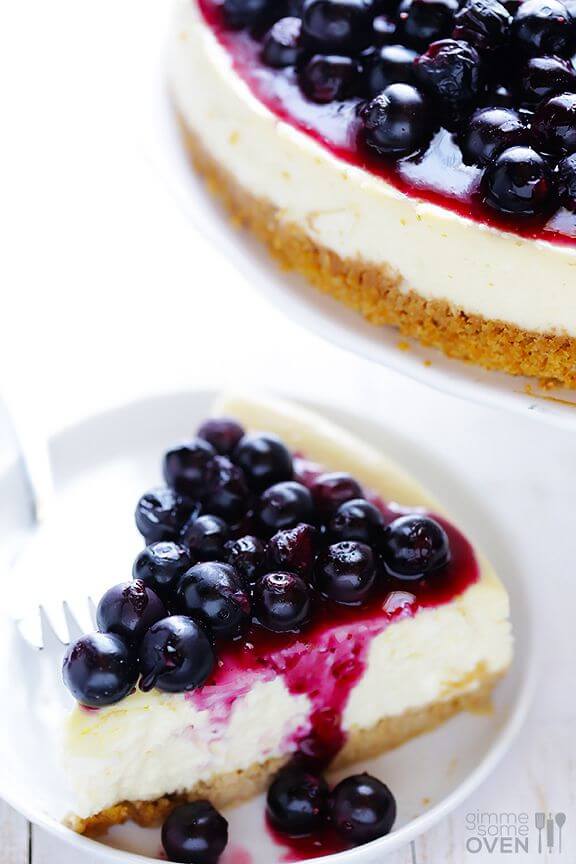 Lighter Blueberry Cheesecake | Gimme Some Oven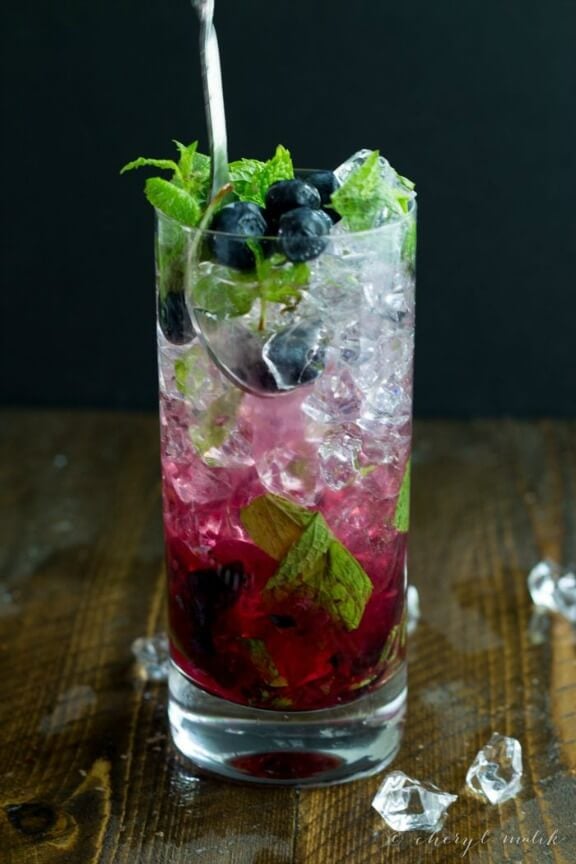 Blueberry Mojitos | 40 Aprons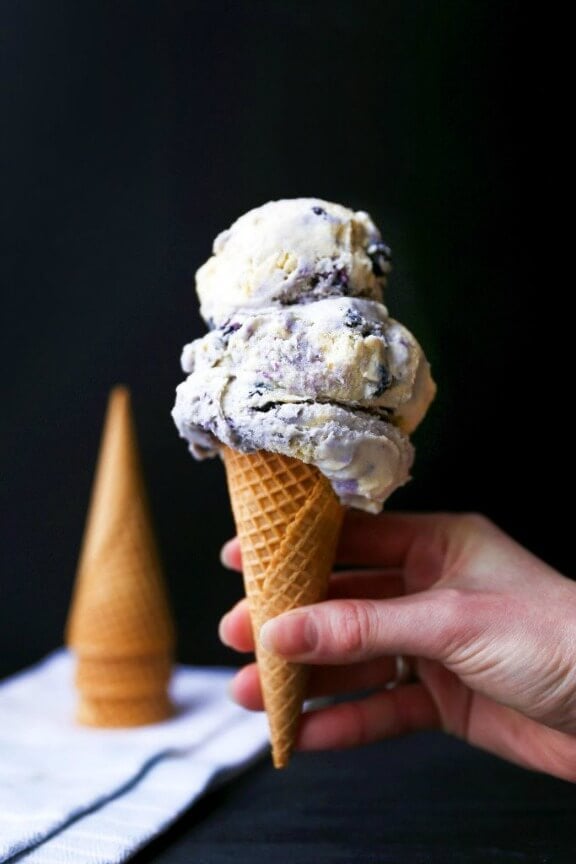 Blueberry Pancake Ice Cream | Broma Bakery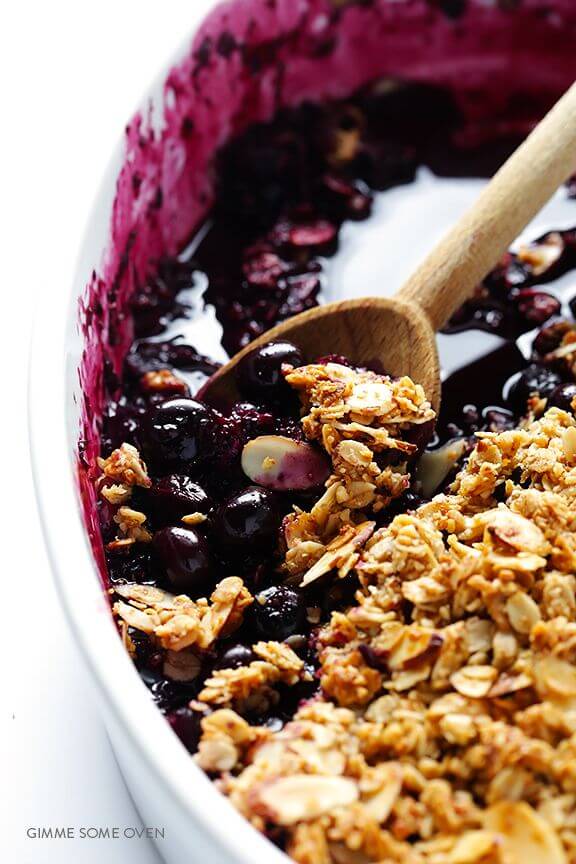 Easy Blueberry Crisp | Gimme Some Oven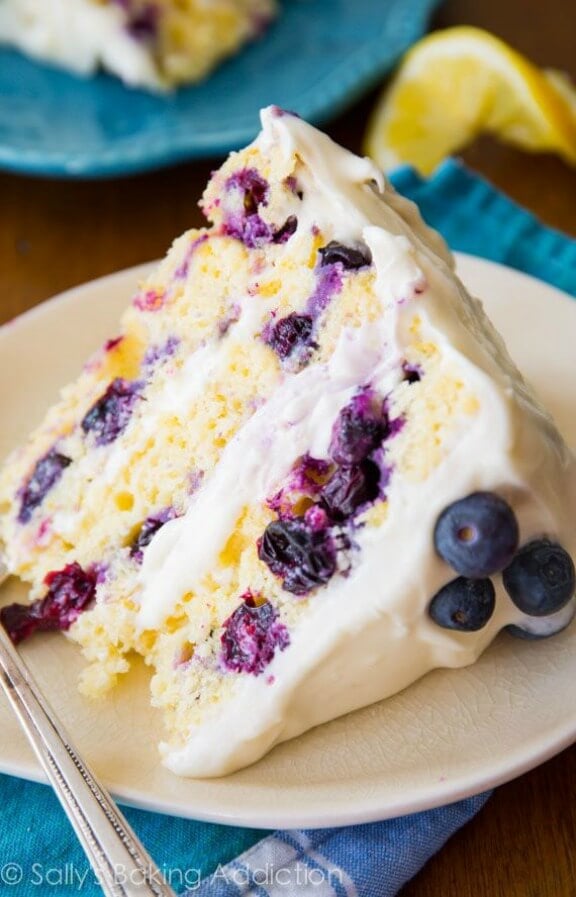 Lemon Blueberry Layer Cake | Sally's Baking Addiction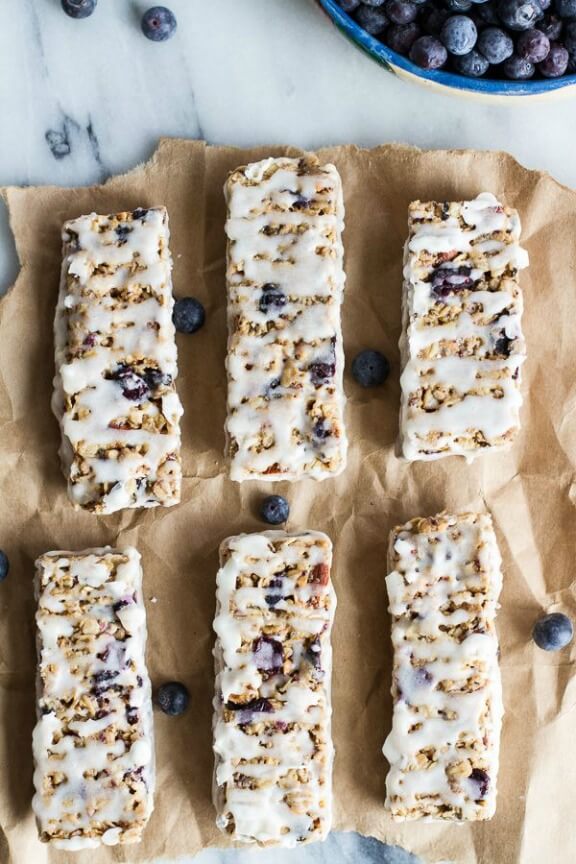 Blueberry Vanilla Greek Yogurt Granola Bars | Half Baked Harvest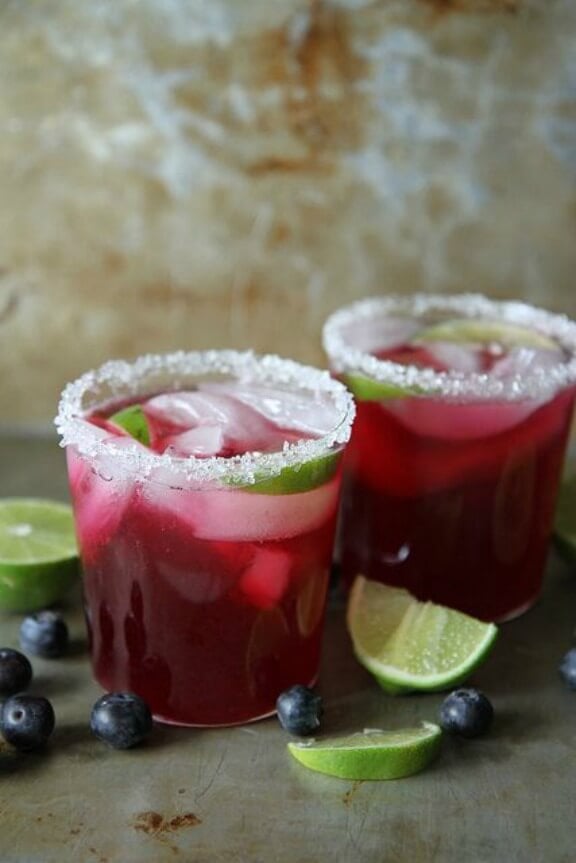 Blueberry Lime Margaritas | Heather Christo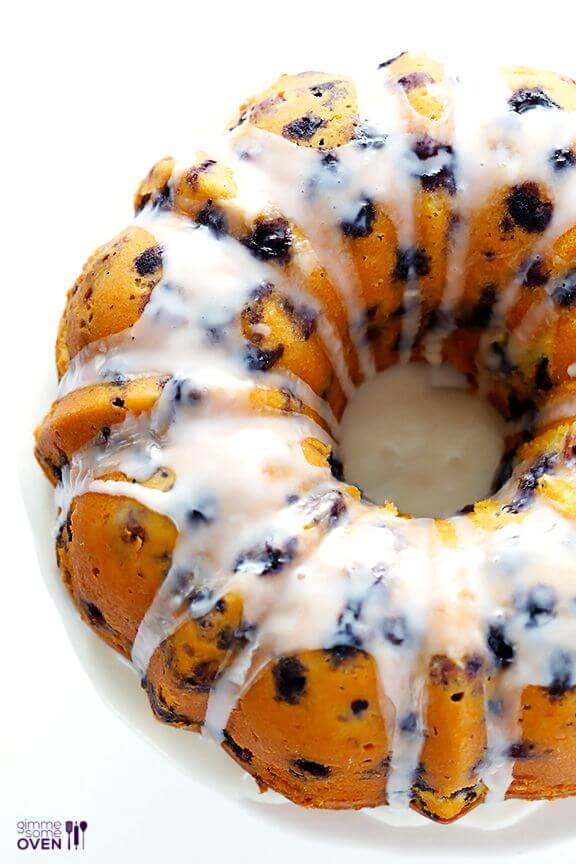 Blueberry Cake | Gimme Some Oven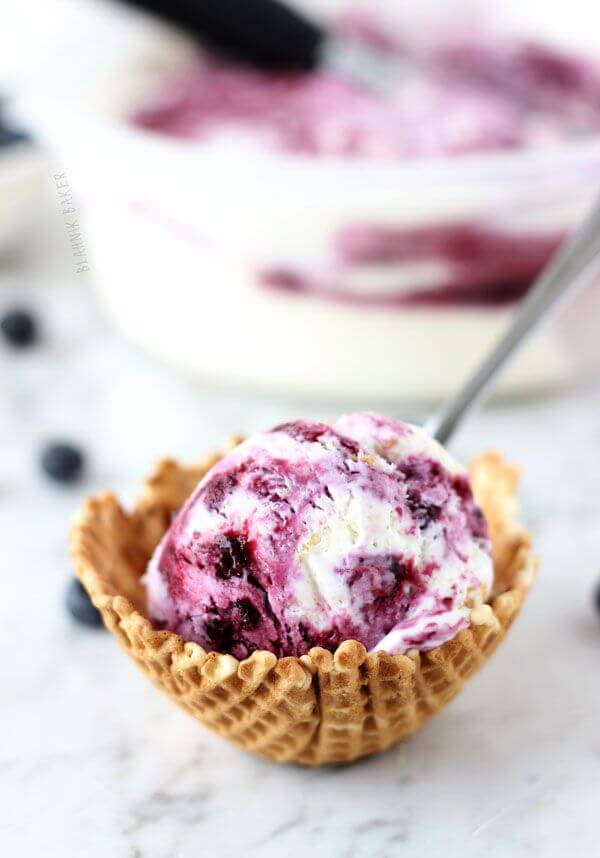 Blueberry Cheesecake Ice Cream | Blahnik Baker