15 Strawberry Recipes
This post may contain affiliate links. Please read my disclosure policy.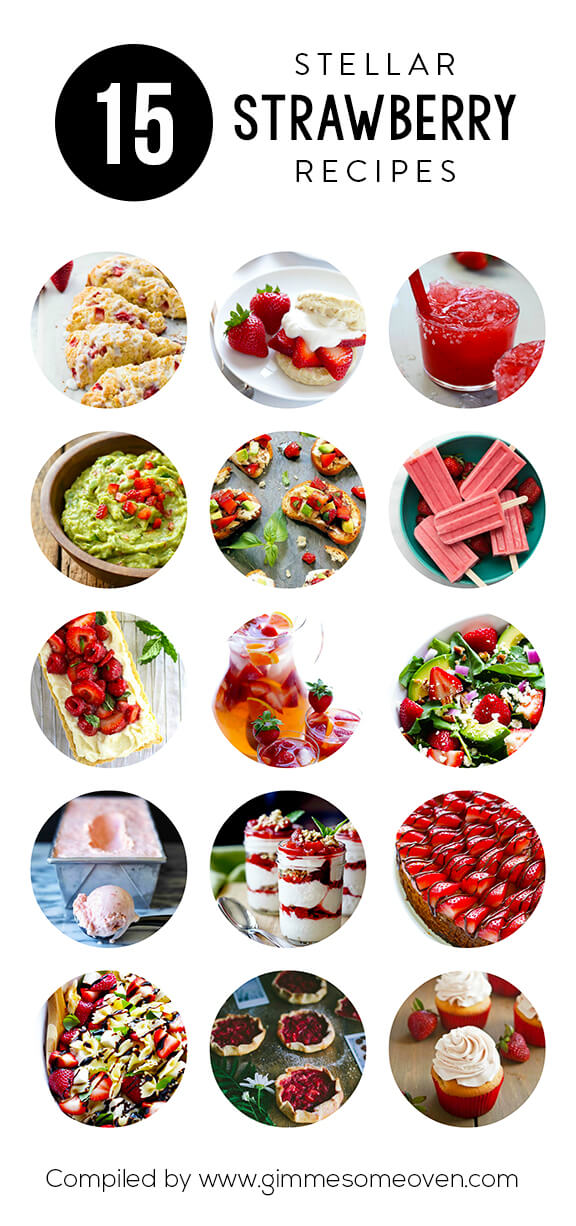 I have a confession to make: May is my favorite month. And not just because I got married in May, or because the weather (in N.C. at least) is absolutely stunning, but because May signals the start of strawberry season!  Actually, May is National Strawberry Month, and I grow giddy over the sweet, yet all-too-fleeting arrival of strawberries at the farmers market this time of year. I'm like a little kid if you put me in a strawberry field, free to pick till my little heart's content. They could hire me, I'm so eager and thorough. Give me all your buckets, I'll fill 'em!
Strawberries are one of my absolute favorite fruits, and if I had it my way, they would be in season all year-round. During the winter months I usually resist the urge to buy grocery store strawberries, because I know I'll always be disappointed. They're cruelly misleading with their vibrant ruby hue and perfect plumpness. But bite into one, and they're just bland with their hollow white centers. That's why when strawberry season finally does roll around, I go nuts. My patience has finally paid off, because there's nothing like biting into the first strawberry of the year. It tastes like summer, and my childhood, and everything sweet and wonderful.
Part of the beauty of strawberries lies in their versatility. While I tend to prefer them in desserts, I adore dressing up salads with them, and putting them in salsas. From a gorgeous guacamole, to scones, to margaritas, to a galette that's almost too pretty to eat (almost), this roundup has some of the best strawberry recipes we could find.
So head to your nearest farmers market, and get them while you can!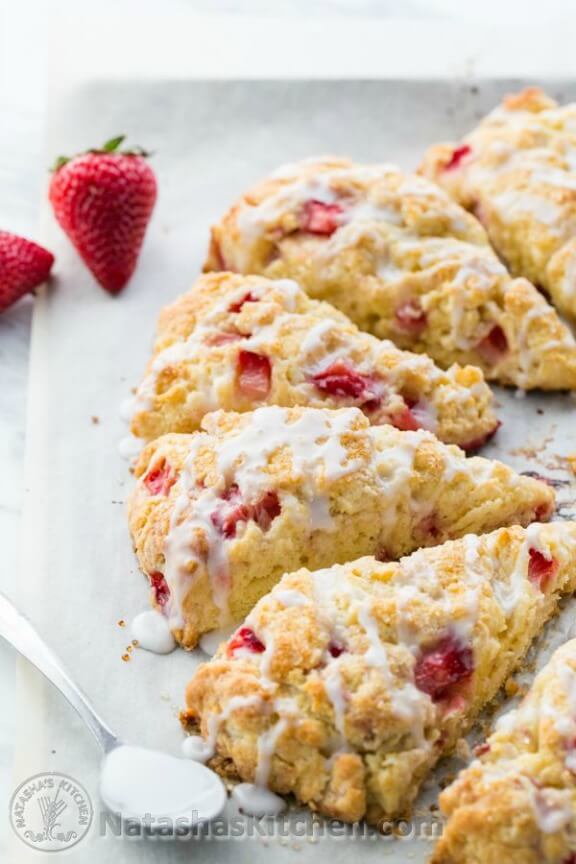 Perfect Strawberry Scones | Natasha's Kitchen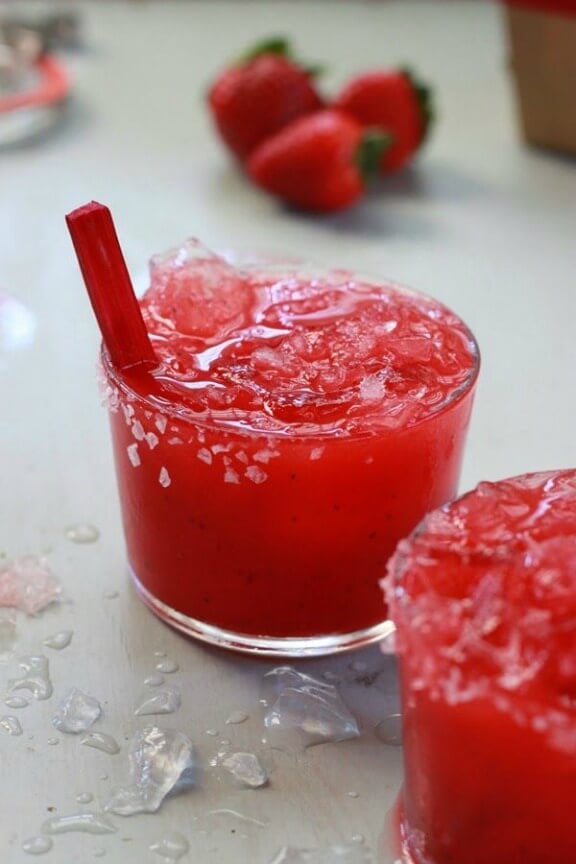 Rhubarb Strawberry Margarita | Stir & Scribble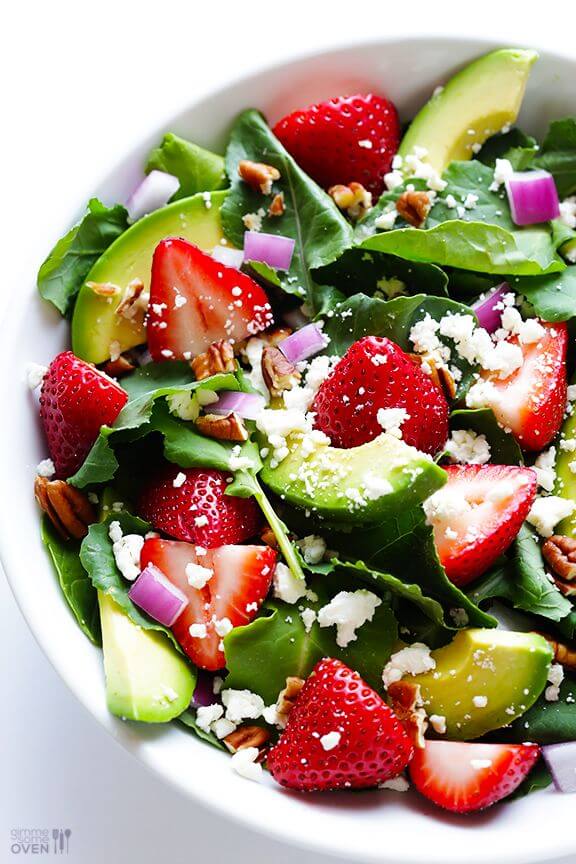 Strawberry Kale Salad | Gimme Some Oven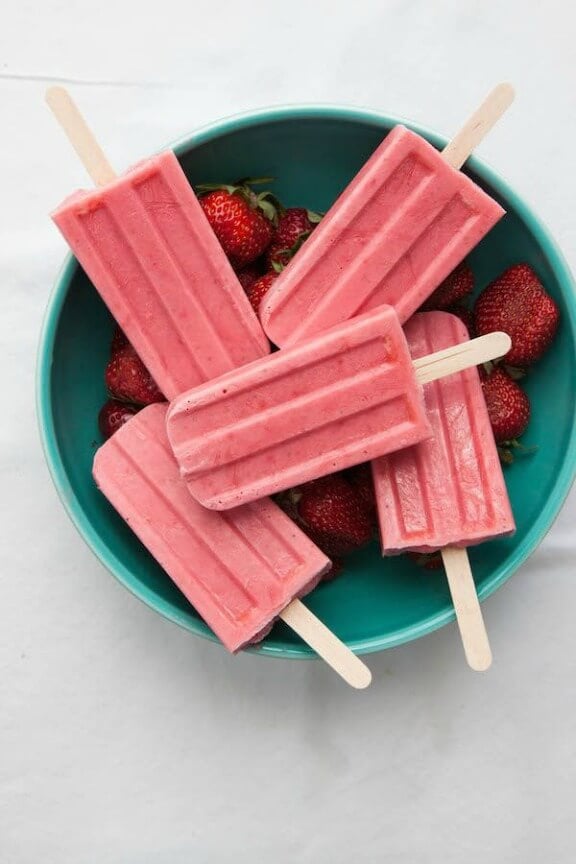 4-Ingredient Strawberry Yogurt Popsicles | The Corner Kitchen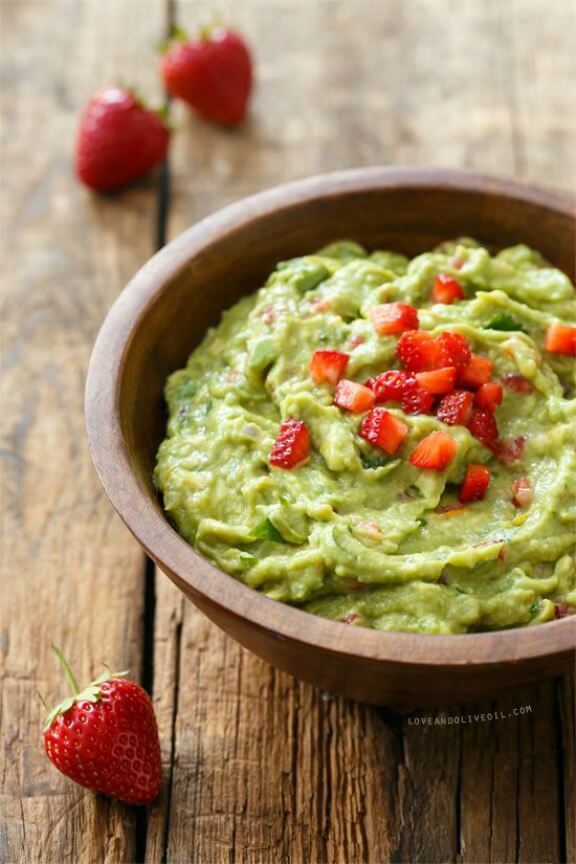 Strawberry Guacamole | Love & Olive Oil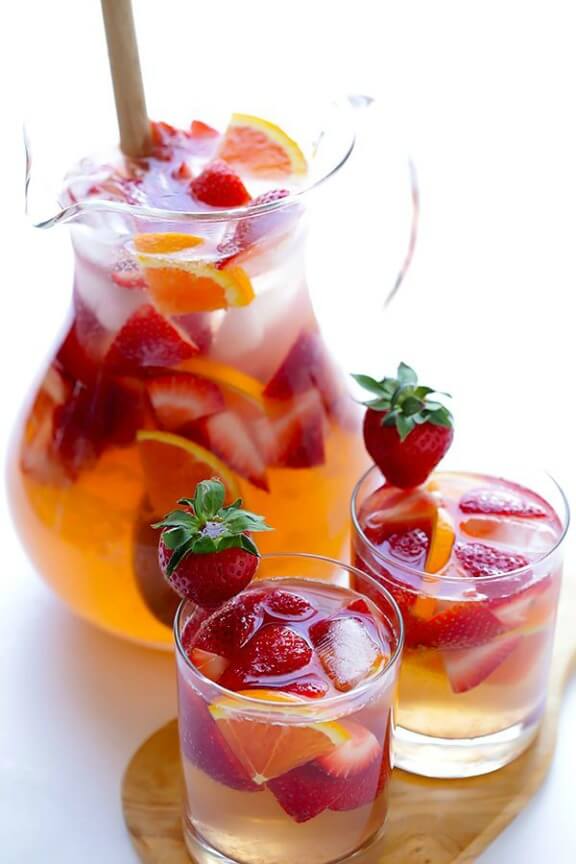 Strawberry Sangria | Gimme Some Oven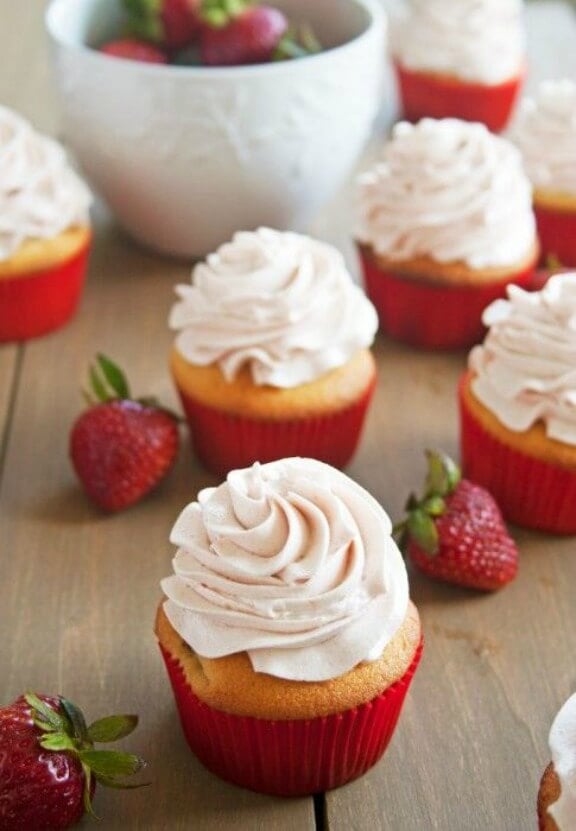 Strawberry Cupcakes | Swanky Recipes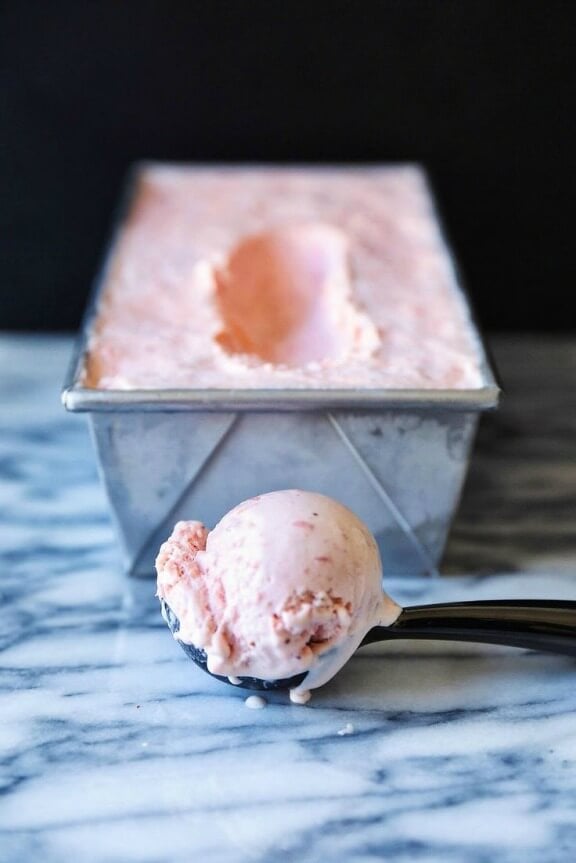 Fresh Strawberry Ice Cream | Broma Bakery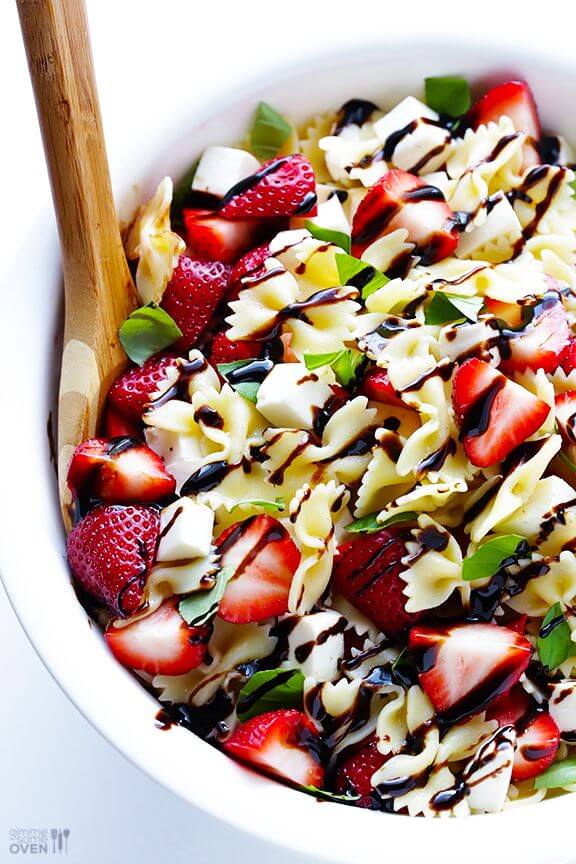 5-Ingredient Strawberry Caprese Pasta Salad | Gimme Some Oven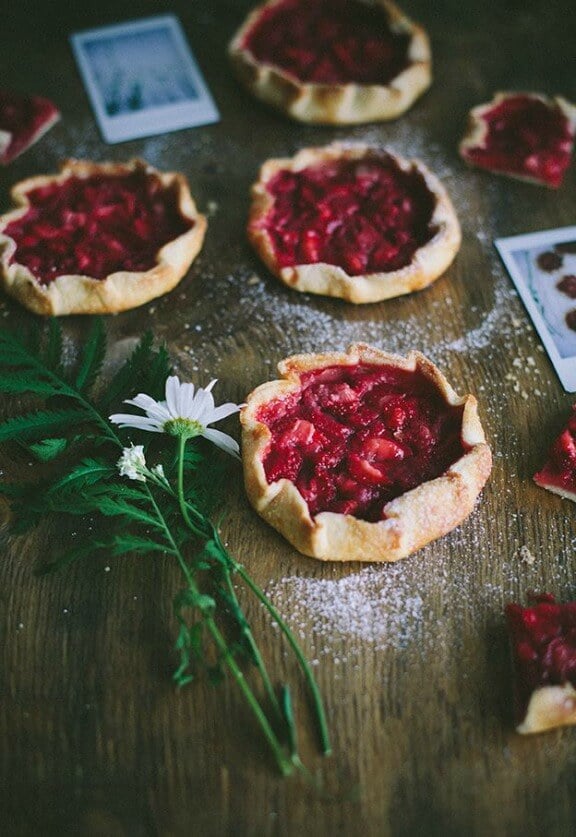 Mini Strawberry Galettes | Call Me Cupcake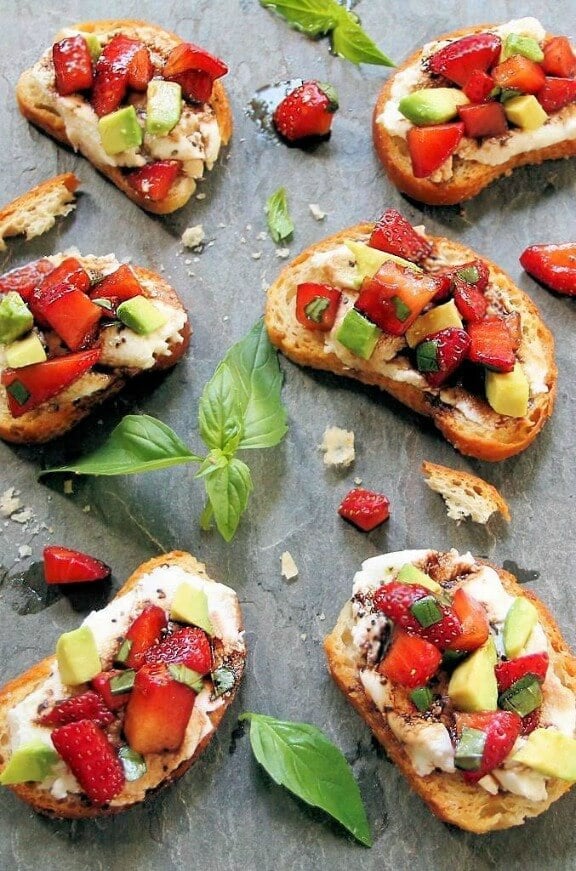 Strawberry Balsamic Crostini with Ricotta & Fresh Basil | Inspired Edibles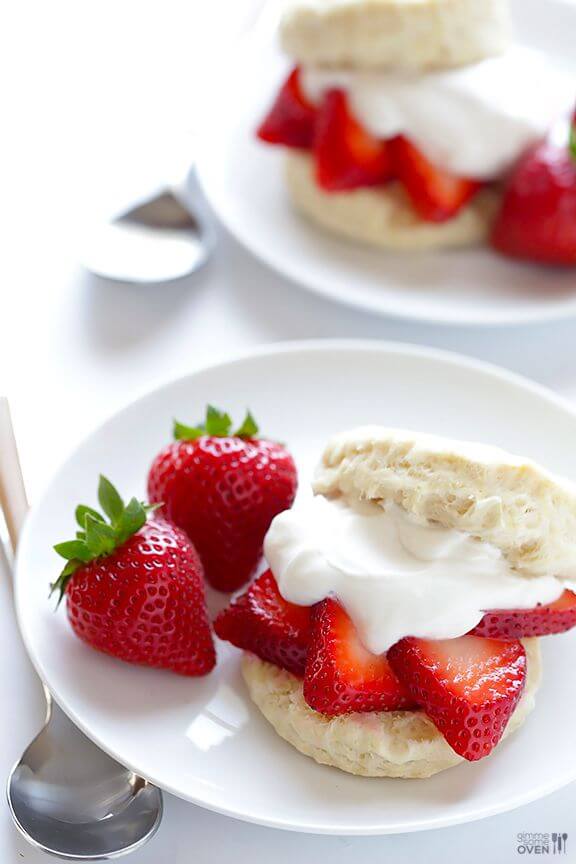 Strawberry Shortcake with Coconut Whipped Cream | Gimme Some Oven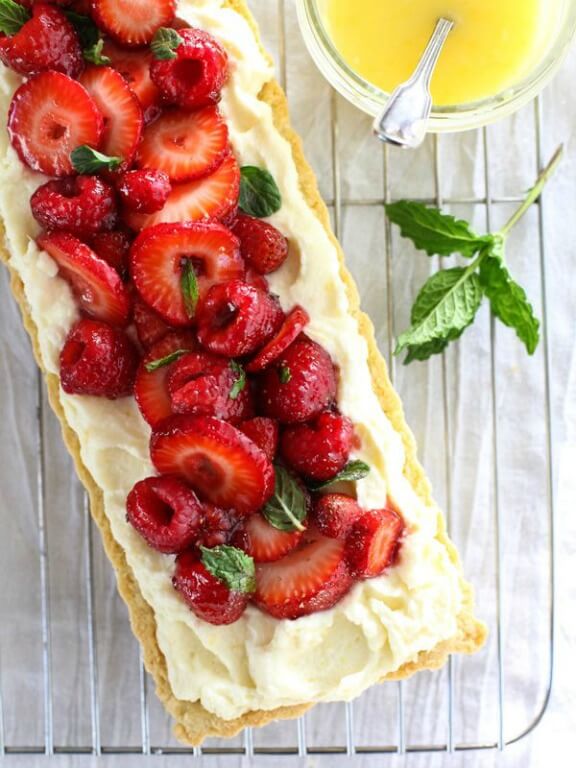 Berry Tart with Lemon Curd Mascarpone | FoodieCrush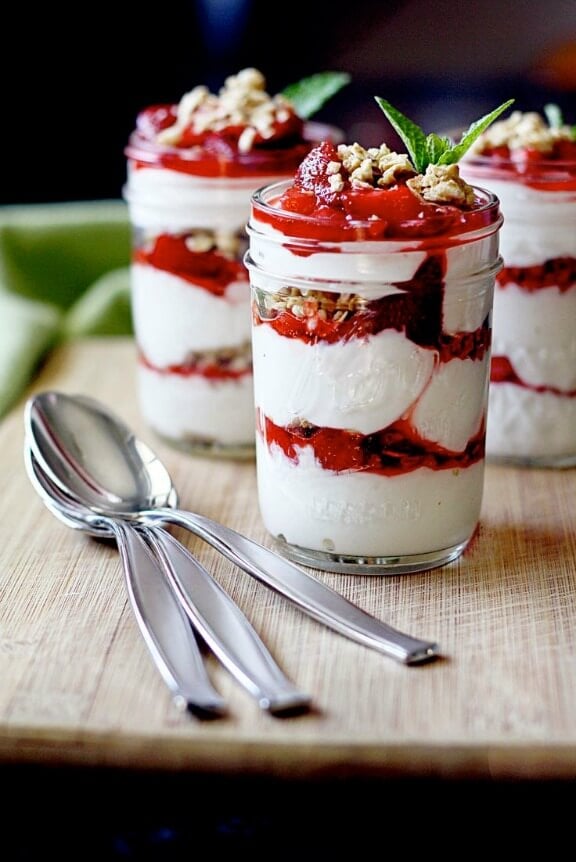 Roasted Strawberry Parfaits | In Sock Monkey Slippers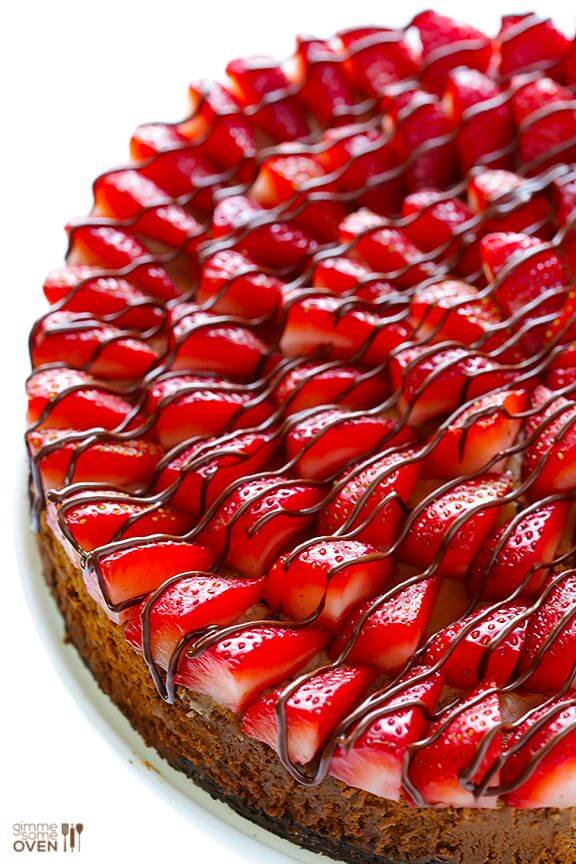 Strawberry Nutella Cheesecake | Gimme Some Oven