Biscoff Puppy Chow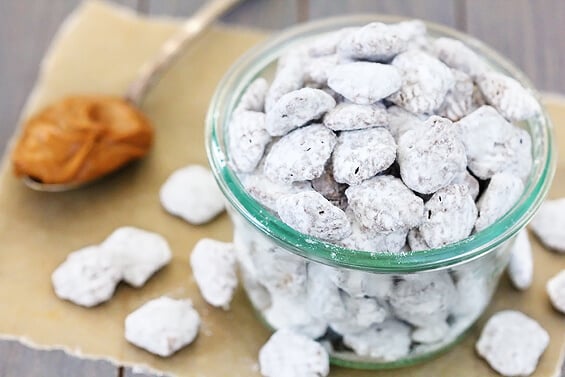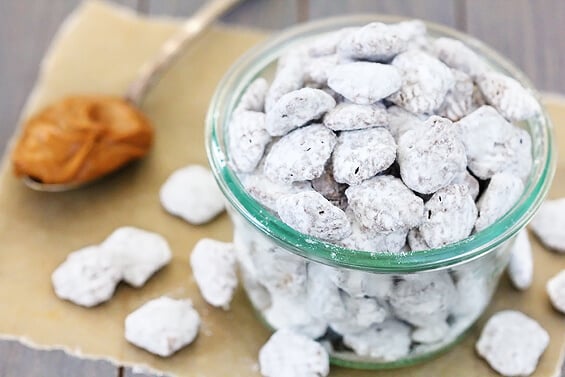 I seem to be on a bit of a puppy chow lately.  After making a batch of my favorite classic puppy chow and later using some of it to make these stellar brownies, a delicious little lightbulb suddenly went off in my head:
Why not try making puppy chow with Biscoff spread in place of peanut butter?!?!?
This of course necessitated making yet another batch of puppy chow STAT.
And now, I recommend you do the same.  :)
The creamy, cinnamon cookie goodness of the Biscoff paired perfectly with the chocolate and powdered sugar.  And of course, the cereal gave the chow it's classic crunch.  I couldn't stop snacking on it while photographing!  So I ended up taking the batch to my new coworkers (already love them!!) at Hallmark, and they graciously helped me polish it off.
Cheers to even more puppy chow love!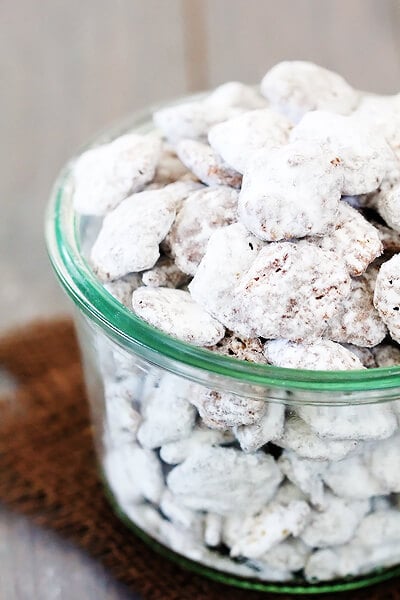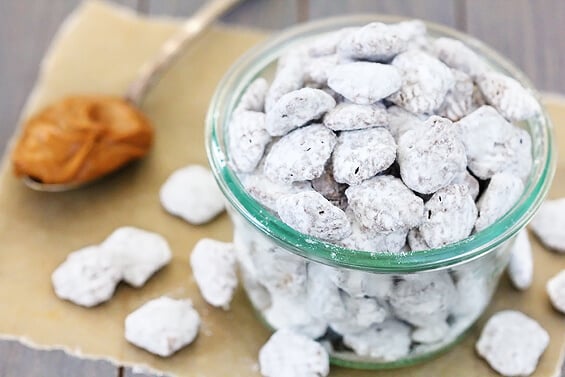 Biscoff Puppy Chow
Biscoff kicks puppy chow up another notch…if that was even possible!
Ingredients:
9 cups corn, rice, or wheat Chex cereal (or a combination)
1 cup semi-sweet chocolate chips
1/2 cup Biscoff creamy spread
1/4 cup butter
1 tsp. vanilla (optional)
1 1/2 cups powdered sugar
Directions:
In a 1-quart microwavable bowl, microwave chocolate chips, peanut butter and butter uncovered on "High" for 1 minute; stir. Microwave about 30 seconds longer or until mixture can be stirred smooth. Stir in vanilla (optional). Pour in the cereal, stirring carefully until evenly coated. Pour into 2-gallon resealable food-storage plastic bag.
Add powdered sugar. Seal bag; shake until well-coated. Store in an airtight container/bag in the refrigerator.
***Please note that this recipe is for humans to enjoy only!!!  Any form of chocolate is no good for pups.***
Source:
Adapted from Chex.
All images and text ©
If you make this recipe, be sure to snap a photo and hashtag it #gimmesomeoven. I'd love to see what you cook!