How To Make Parchment Baking Liners
This post may contain affiliate links. Please read my disclosure policy.
These DIY parchment baking liners are easy to make and perfect for muffins or cupcakes!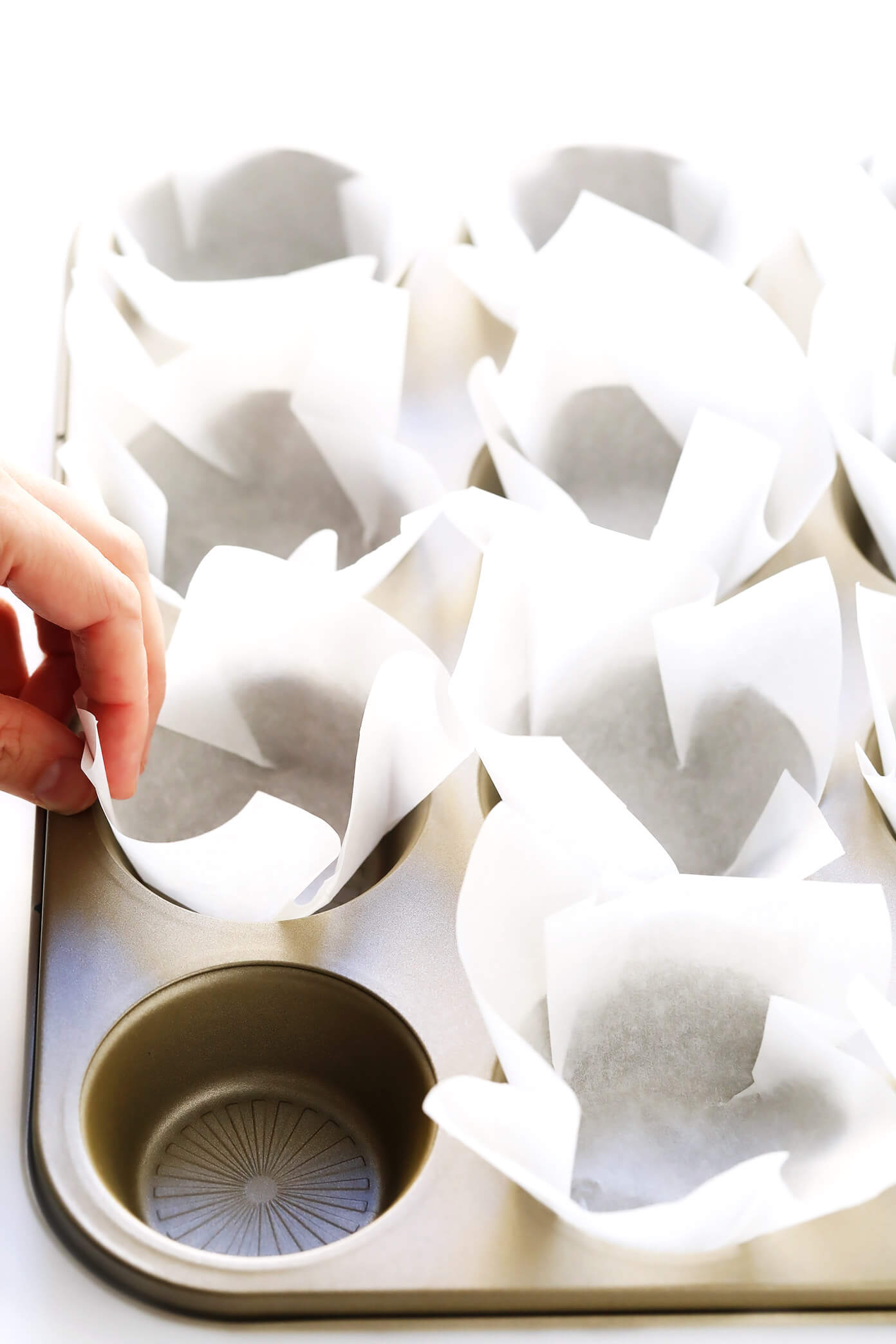 Ever since we moved to Barcelona, I've had a hard time tracking down some of the cute tulip parchment baking liners that I used to love back in the States. So a few months ago, I grabbed my roll of parchment paper and decided to just improvise a batch of my own. And turns out — they're super-easy to make!
Also — much cheaper than the store-bought parchment baking cups.
So since I keep getting requests about how to make these, I thought I would pop in today with a quick tutorial. All you'll need is a roll of parchment paper and scissors. Then in just about ten minutes, you can have a dozen of these cute little liners ready to fill with your favorite cupcake or muffin batter. They're so easy!
Let's make some.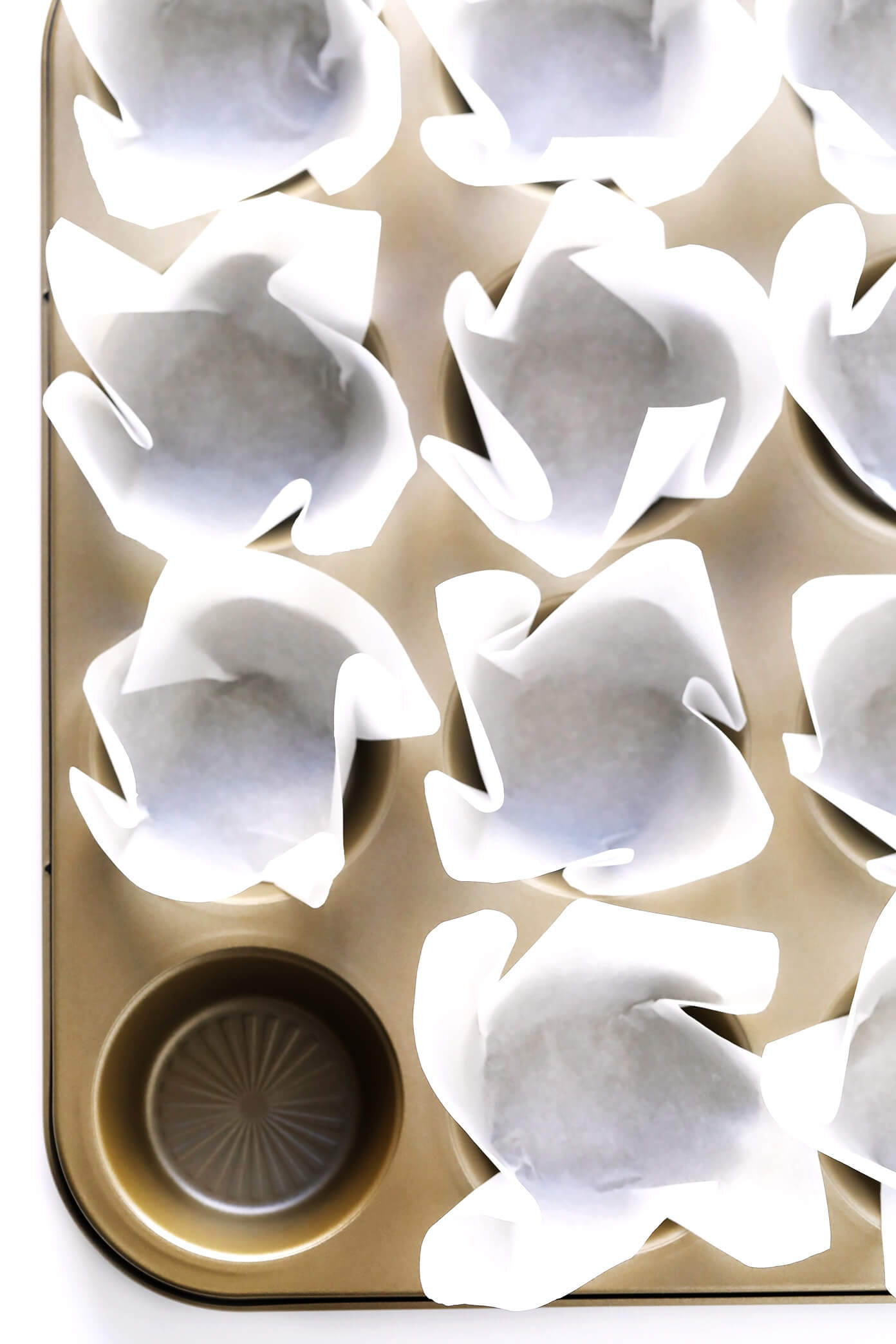 DIY Baking Cup Supplies:
Alright, to make these DIY baking cup liners, you will simply need:
Parchment paper: Which is available in pretty much all grocery stores nowadays, or you can order on Amazon (affiliate link). Both white and brown parchment paper will work.
Scissors: Naturally :)
Patience: It generally takes me about 10 minutes or so to make a batch of these from start to finish.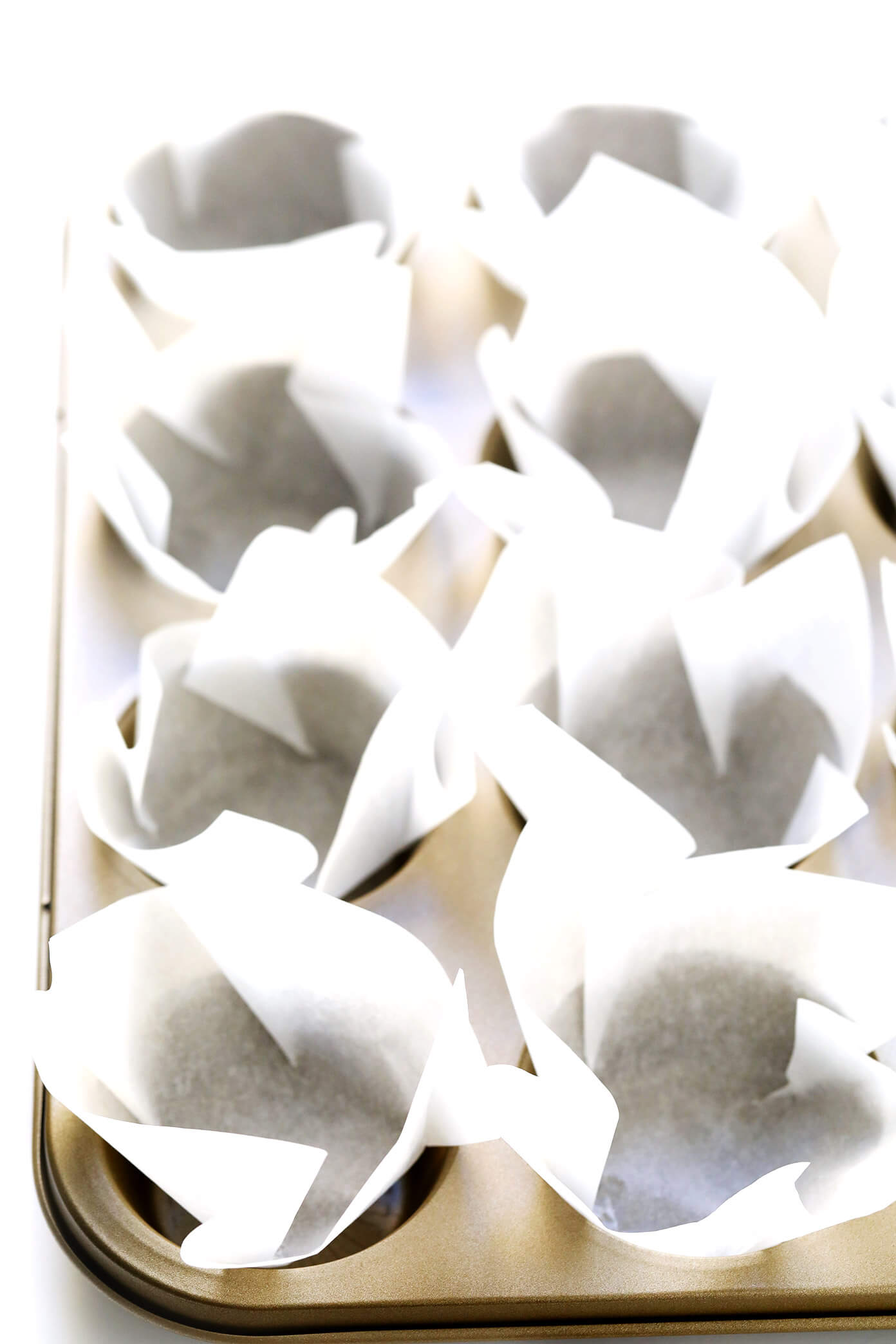 How To Make Baking Liners:
To make homemade baking liners, simply:
Cut your parchment paper into 5-inch squares. Precision is totally not important here, so it's ok if they're not perfectly square or exactly the same size. In general, though, I've found that a 5ish-inch square works for a standard-size cupcake pan. (I also recommend cutting an extra 1 or 2 while you're at it. I find it's helpful to do a practice one beforehand, just to get the hang of the folding.)
Poke the parchment into the baking cups. Center the square above a baking cup, and then press it in so that the entire cup is covered by parchment and the edges stick up. If you want them to look extra-pretty and even, I recommend pressing down four even corners inside of the baking cup (like in a small square), and folding the edges over so that they are facing the same direction. (For example, you can see in the pics above that I folded mine clockwise, although that's totally optional.)  The folds probably won't all press down completely flat. But don't worry, they will flatten out more once we add the muffin or cupcake batter.
Add the batter. On that note, I highly recommend using a large cookie scoop (affiliate link) to add the batter to the baking cups. It's much less messy and will help you more accurately measure the batter.
Onward! Then move on with the rest of your muffin or cupcake recipe as directed, and enjoy!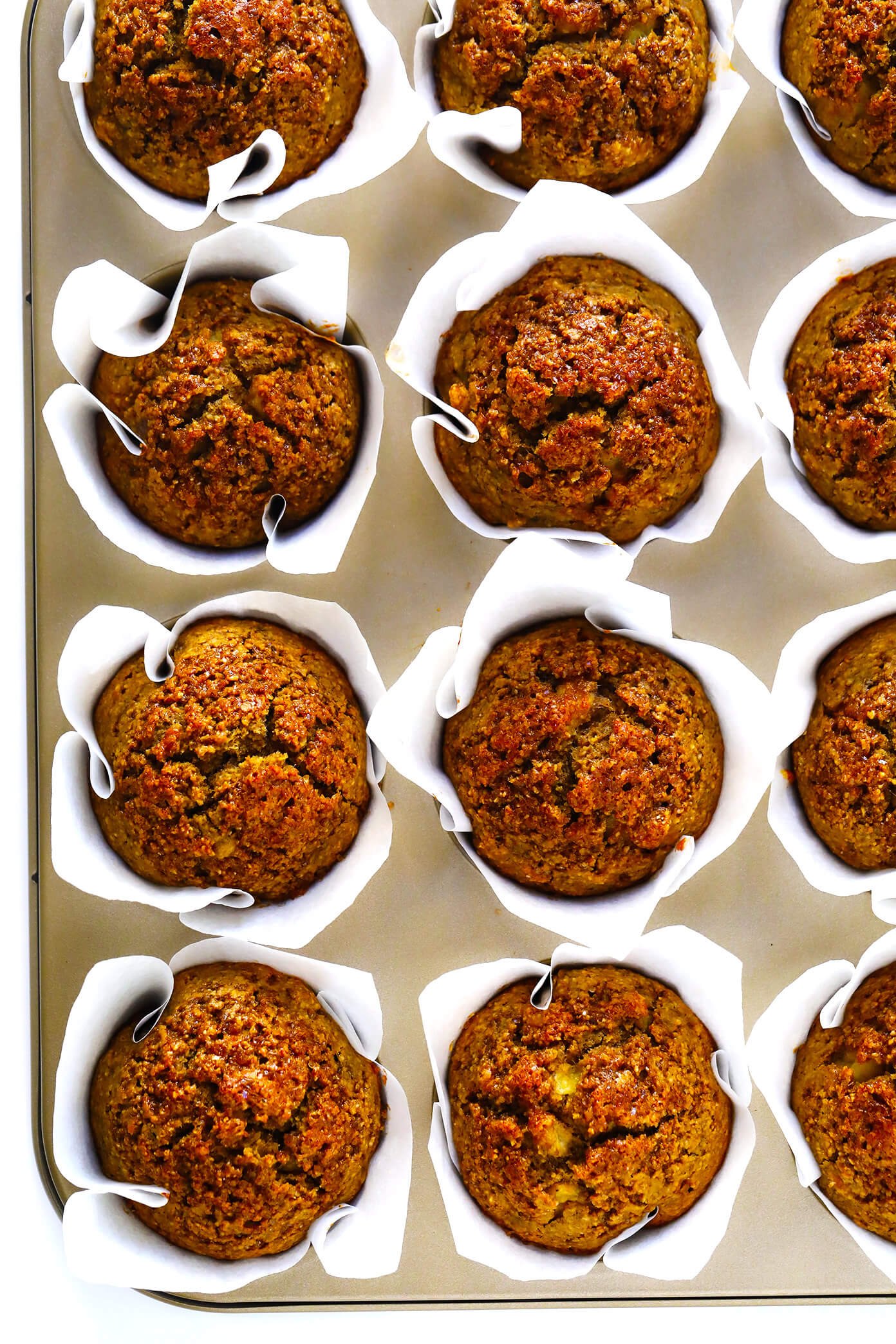 Favorite Cupcake and Muffin Recipes:
Want to put these cute baking cups to use? I highly recommend making a batch of any of these favorite recipes:
Healthy Banana Muffins (pictured above) — coming soon!
Enjoy, everyone!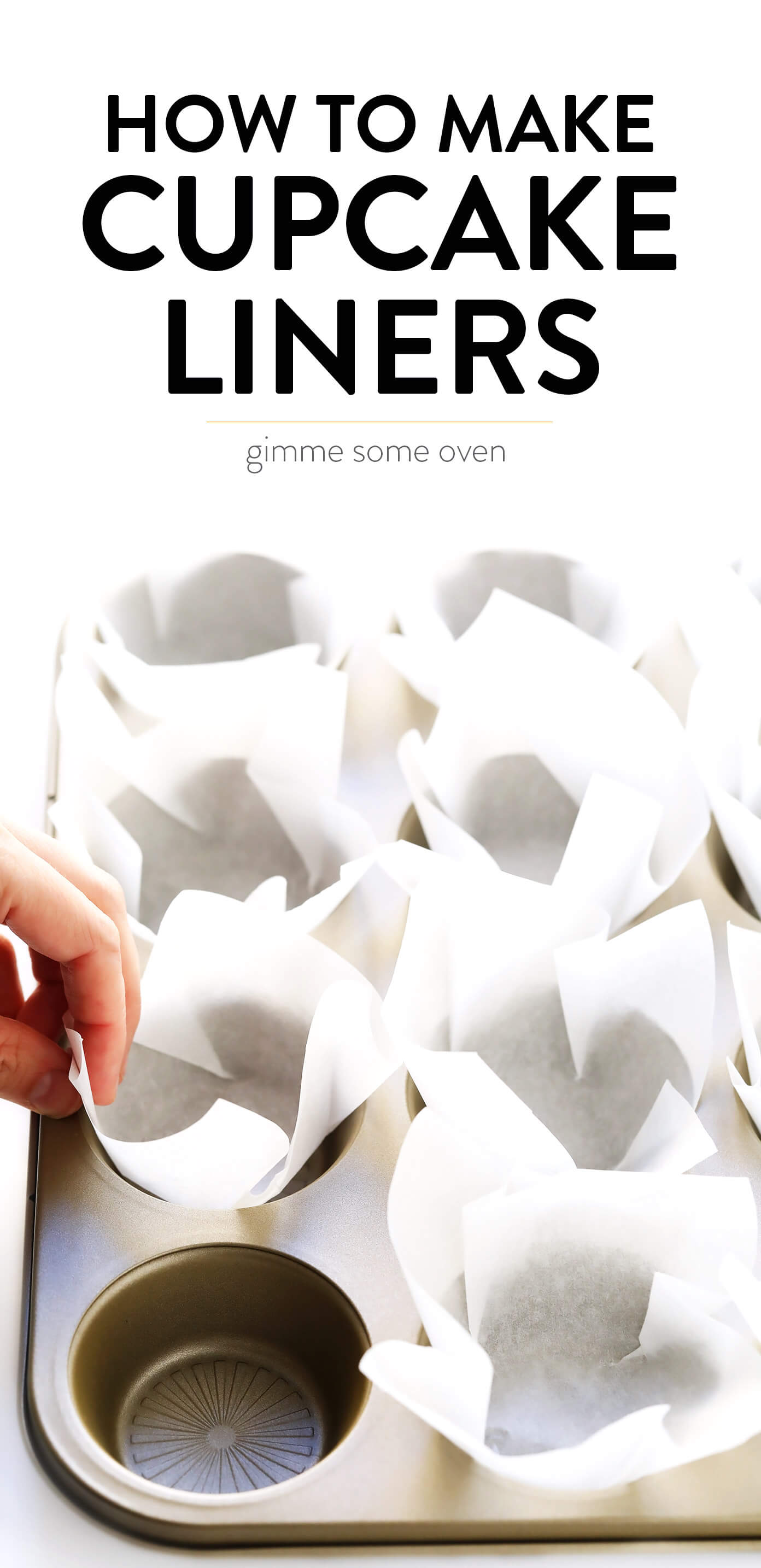 This post contains Amazon affiliate links.