How To Photograph "Floating" Food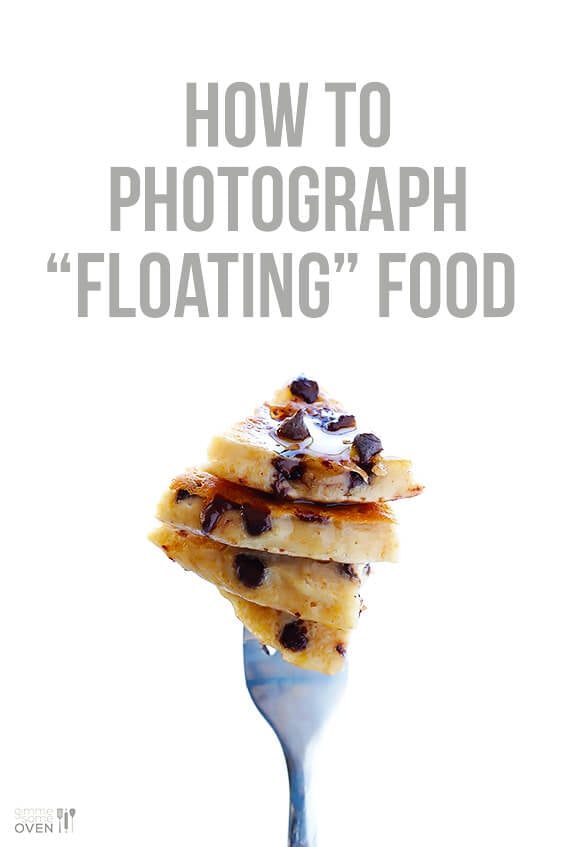 I'm not sure if "floating" food is the official term for these sort of shots, but we're going with it.
I kind of love photographing floating food. It's fun, it's artistic, it's usually pretty macro, and it can be freaking hard to hold that fork still if you're trying to get a clear shot. (Especially if you're shooting in lower light, and/or if you want to shoot with a wider open aperture to get everything in focus, like I was with the pancakes above.)
There are two main things that I use to help shoot floating food: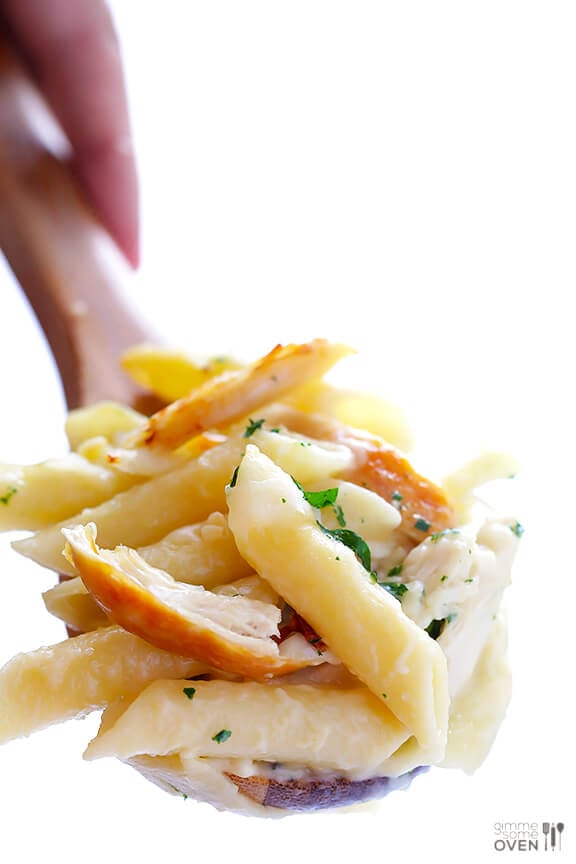 1. A Tripod: Yes. A tripod is a definite "must" when you have to be holding the subject in one of your hands. (You can read about my tripod in my camera accessories post if you need a recommendation.)
I mean, just think about it — if you are holding the subject (food) in one hand, and your camera in the other, you are doubling your chances that the shot will be blurry due to shaky hands. Especially if you're shooting with a macro lens like I was with this pasta, and was basically meant that I'd be stretching my left hand with the spoon as far out in front of the camera as I possibly could. My food-holding hand was already a little shaky, so adding in a heavy camera would be bad news bears. Granted, if I was shooting tethered to my computer and didn't have to look in the viewfinder, that would have made things even easier. But I remember this day and I was in a hurry (story of my shooting life). So the tripod saved the day. ;)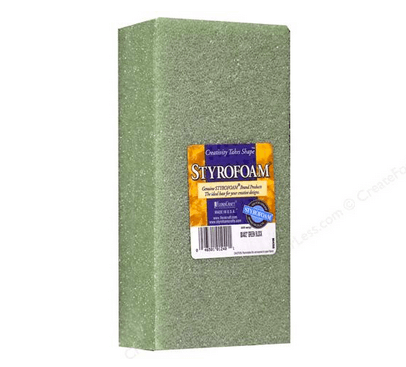 2. A Styrofoam Brick
If your food is being held from the bottom, the second prop that will make your shot oodles easier is one of those cheap styrofoam bricks. They are usually sold in floral sections at most stores, or you can also purchase them on Amazon. And I actually recommend buying them in white if you can, but I have had three green blocks for years and they haven't fallen apart yet, so I still use them.
These styrofoam bricks are used in photo studios all the time for securing props, and they are awesome for securing food, like the fork with pancakes above. (Or popsicle shoots, or cake pops, or push-up pops, or s'mores pops, or Peeps pops, or whatever else you feel like floating in the air.)
Simply lay the brick on your shooting surface and poke your subject into it, and then shoot at a low enough angle that the brick doesn't show. If you are shooting at an especially low angle, I recommend having a background surface that goes a few feet back, and also poking your subject into the back of the brick so that it doesn't show. Or if your background surface doesn't extend that far back, you can do what I did below and tilt your subject back a tiny bit (so that it's not 100% perpendicular to the brick) and shoot it down at an slight angle instead of straight back so that the background stays in the shot.
(Also, if you're shooting on a white surface, you might check out my tutorial on How To Make The Whites In Your Photos Actually Look WHITE.)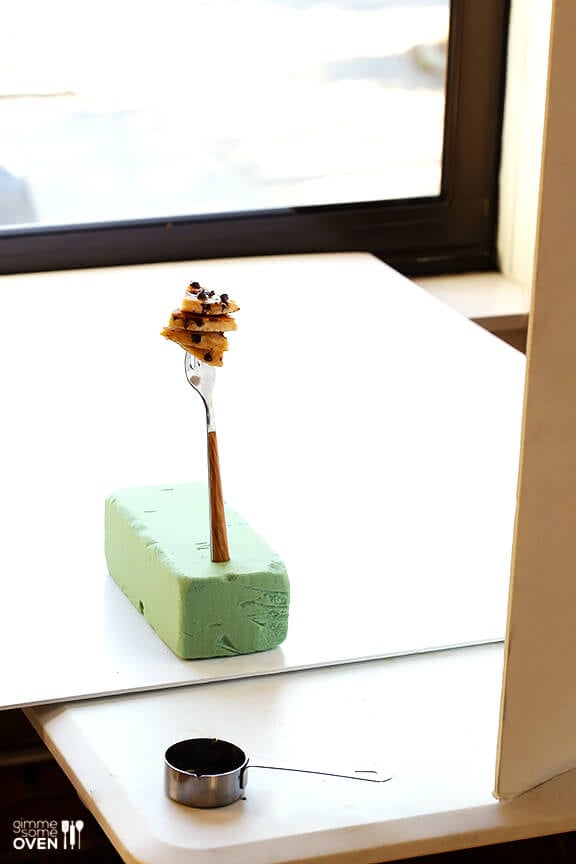 The other nice thing about these bricks is that they actually last a long time. I have poked and re-poked the heck out of these things, but they are still going strong years later. I do recommend the pure styrofoam bricks over the "wet foam" bricks, as the latter tend to crumble a bit more. But either will work.
Happy floating!
(And tag #gimmesomeoven if you try it so that I can see your cool floating shot!)