Favorite Pumpkin Recipes
This post may contain affiliate links. Please read my disclosure policy.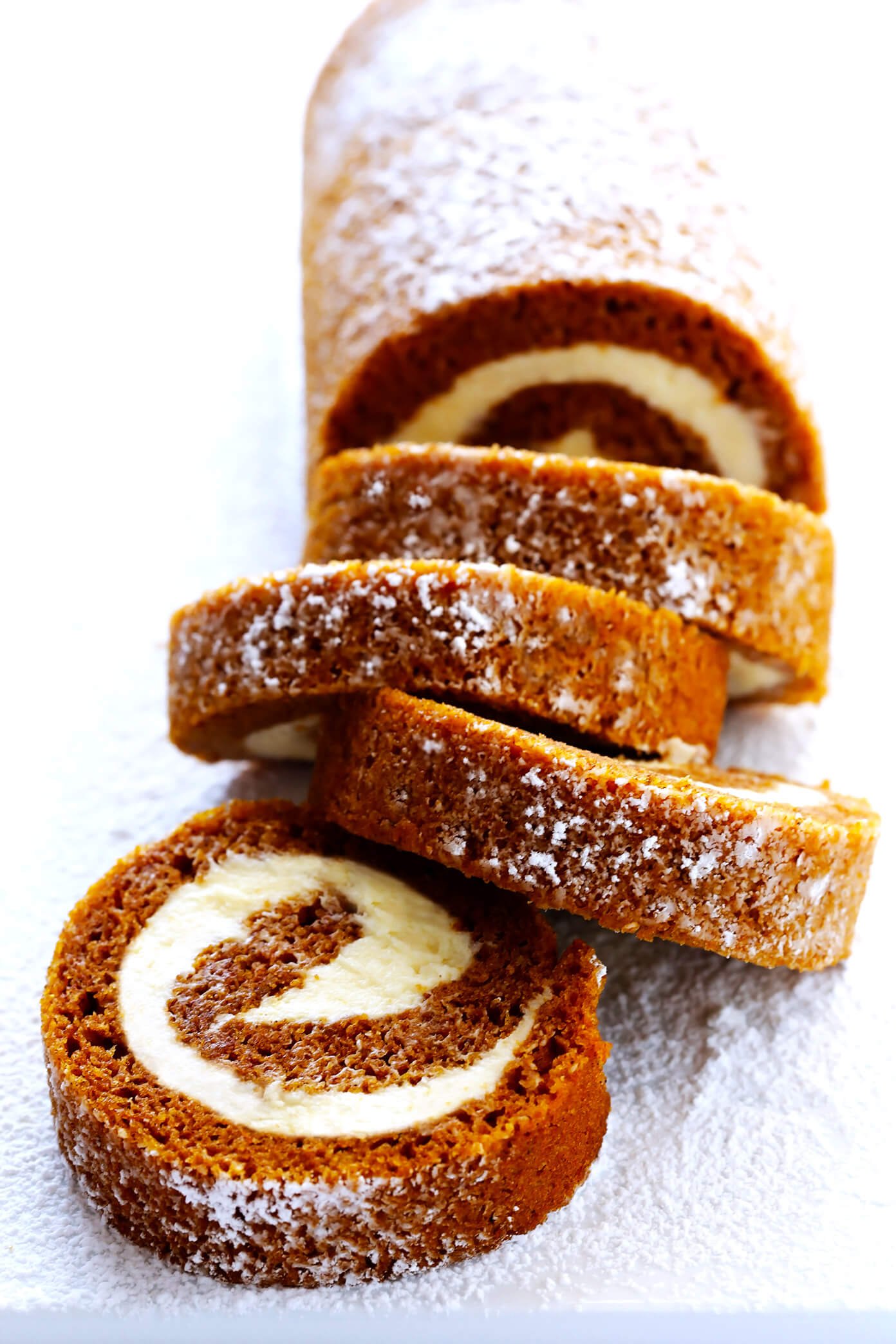 Happy pumpkin season, everyone! ♡
If you haven't noticed here on Gimme Some Oven, I'm one of those people who unabashedly loves making just about every possible kind of pumpkin recipe this time of year. From classic pumpkin bread to pumpkin rolls, cinnamon rolls, cupcakes, cookies, scones and more, I absolutely adore a good pumpkin sweet treat. And, I also have to say that I love a good naturally-sweetened treat as well, such as my lightened-up takes on traditional pumpkin pie, pumpkin spice lattes, pumpkin cream cold brew, and my favorite healthy pumpkin muffins. Or savory pumpkin recipes, such as this cozy Thai curried pumpkin soup or smoky pumpkin mac and cheese.
There are so many great ways to enjoy pumpkin this time of year while it's in season. So if you happen to find yourself with a few extra cans of pumpkin purée in the pantry, here are some of my all-time favorite pumpkin recipes that I think you will love!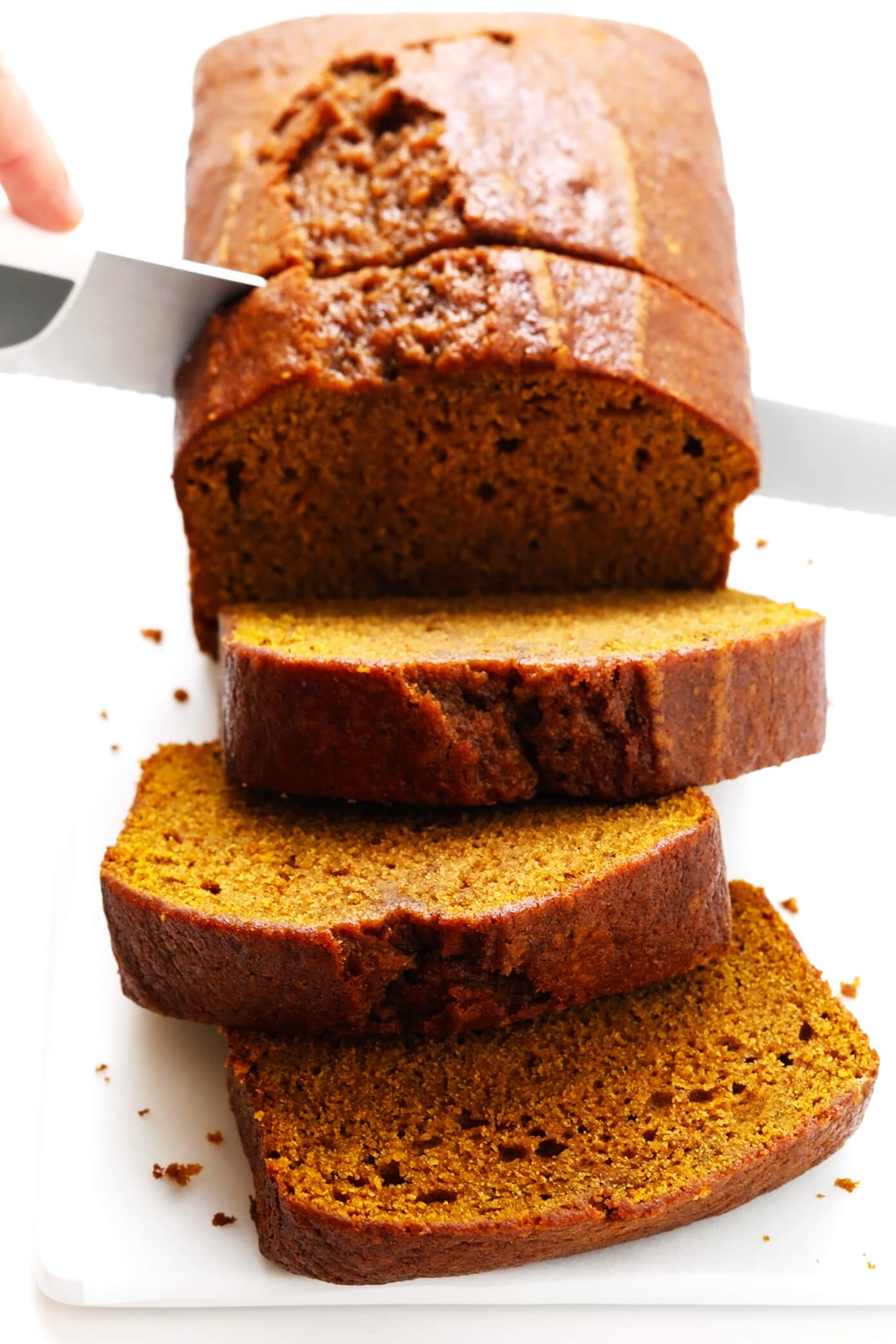 Perfect Pumpkin Bread: "I made a loaf yesterday and a loaf today. Yummy! Not sure if it's intentional but this is nearly identical to the Starbucks pumpkin loaf IMO!" -Cathy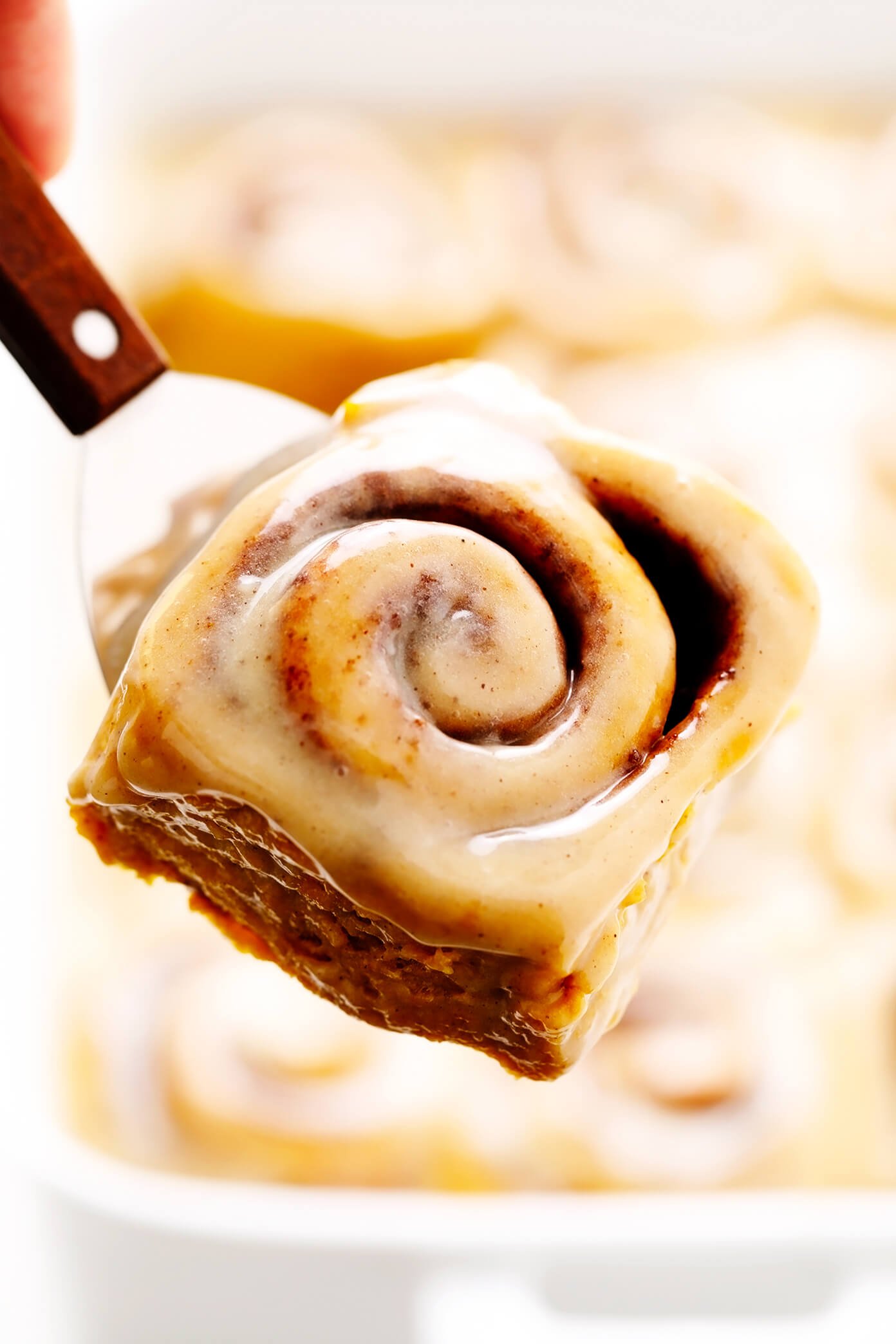 Pumpkin Cinnamon Rolls: "New favorite cinnamon roll recipe! Made these this morning and it is the perfect fall treat. The pumpkin spice flavor with the maple cream cheese frosting makes the perfect combo for a fall breakfast. Every family member gave it a two thumbs up!" -Courtney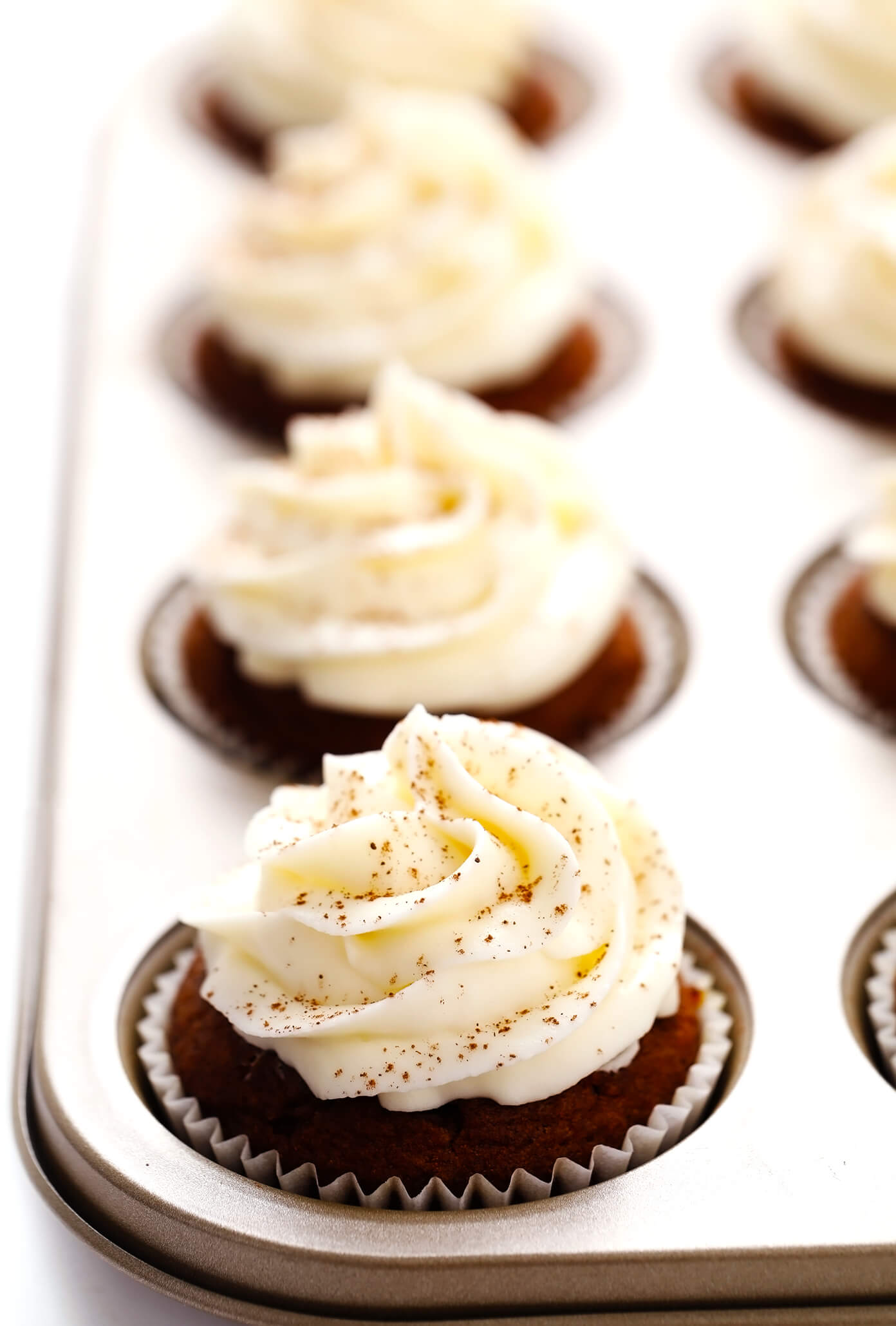 Pumpkin Cupcakes with Cream Cheese Frosting: "These cupcakes are amazing! I already wish I would have made a double batch, haha." -Jenny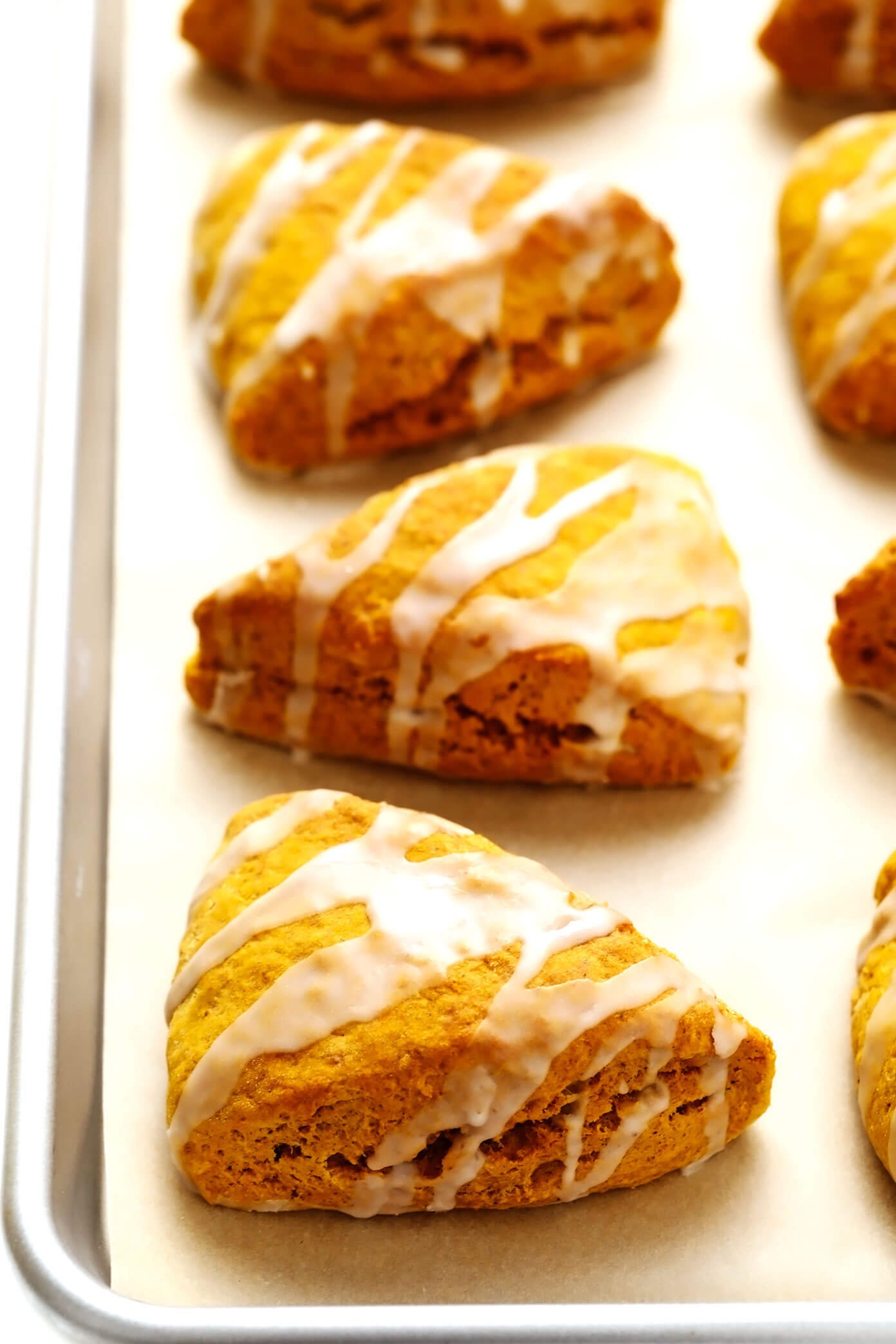 Pumpkin Scones: "These were amazing. And for scones, more healthy than most. I added cinnamon to the glaze and it was the best! Shared with friends and got rave reviews. Going to bake more soon!" -Linda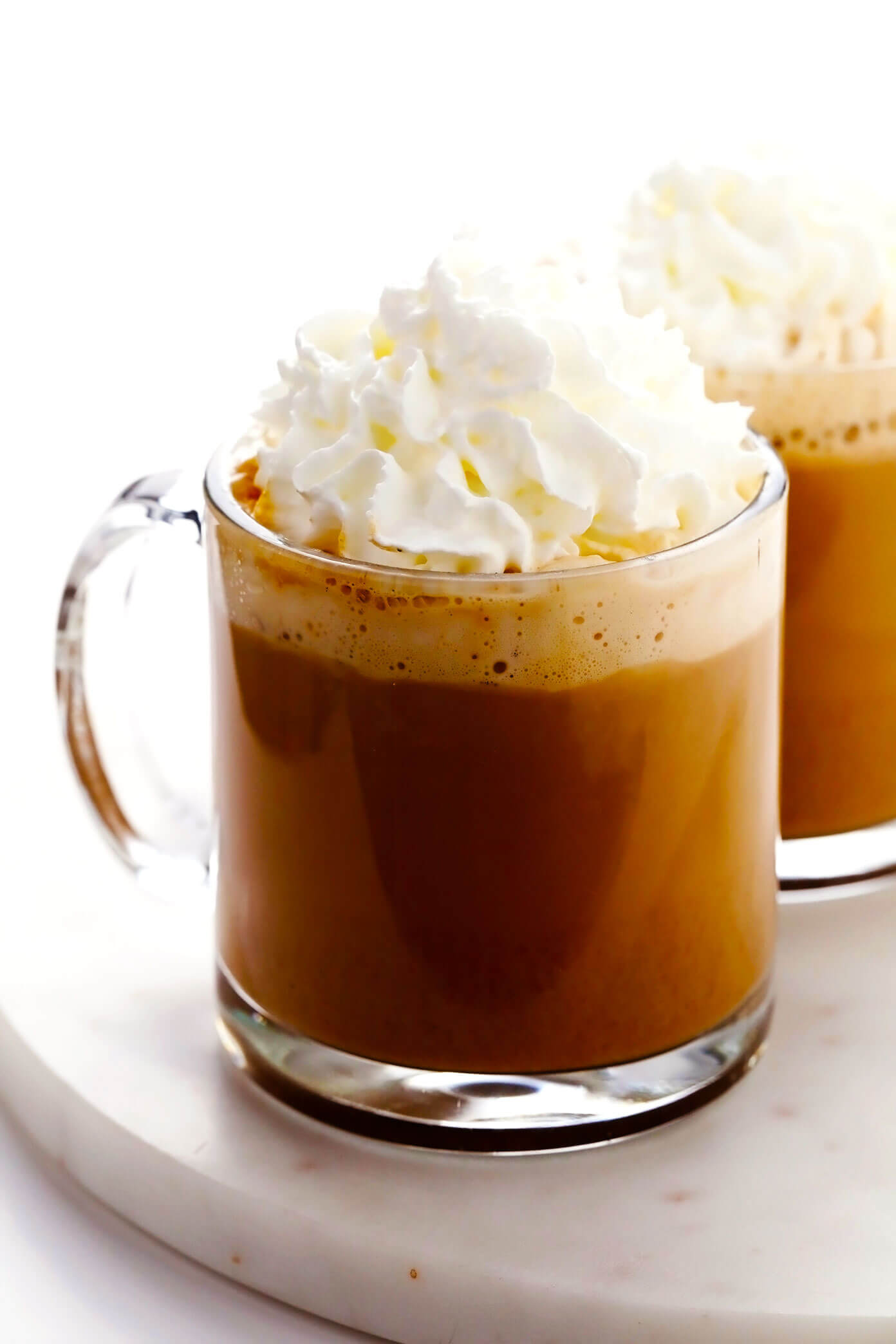 Homemade Pumpkin Spice Latte: "Really really good, I loved the maple syrup version!" -Erin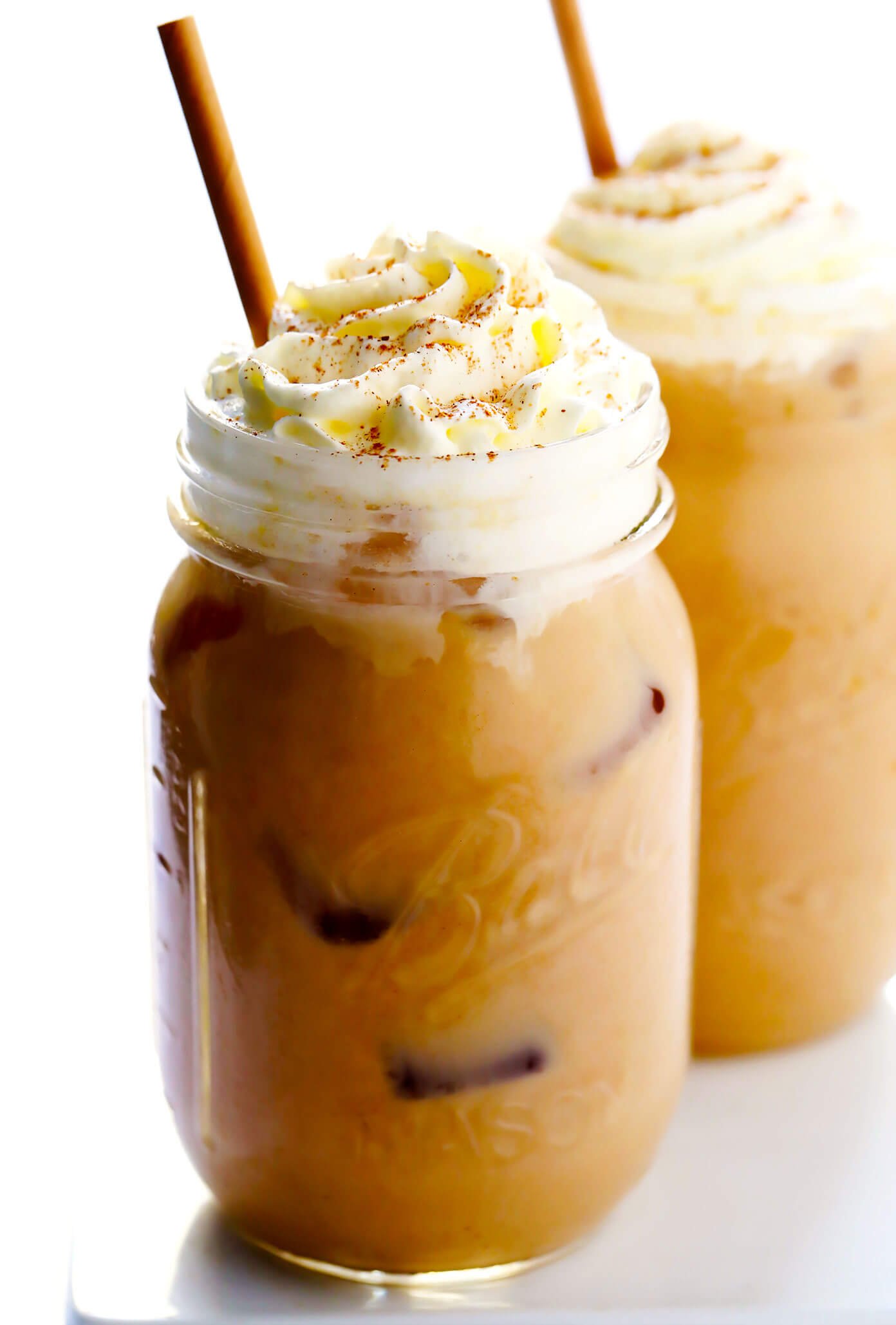 Iced Pumpkin Spice Latte: "So so yummy and pretty! Love all your recipes!" -Lindsay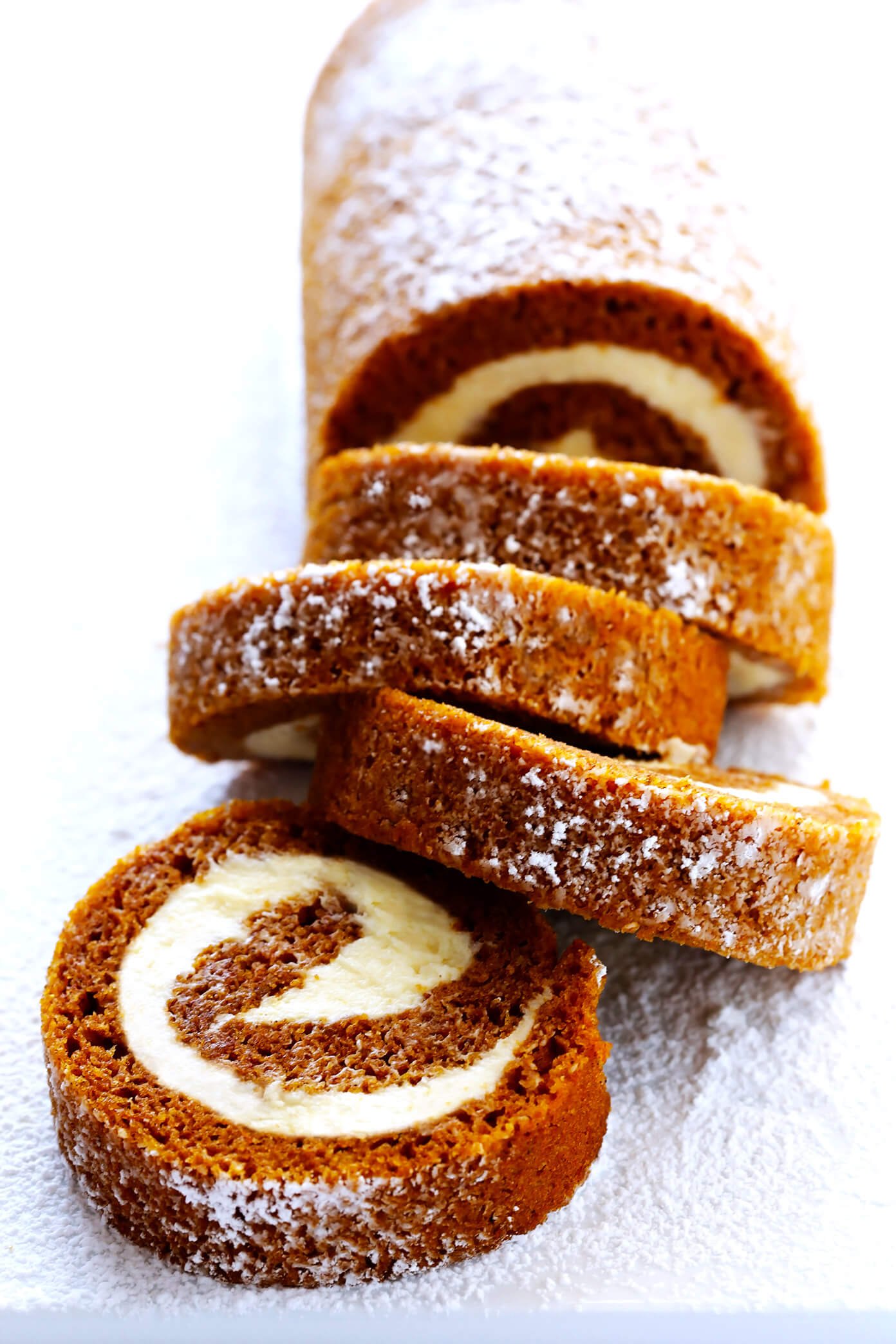 Pumpkin Roll: "This has been my go to pumpkin roll recipe for a couple of years now. Super easy and no other recipe I have found is as good." -Carrie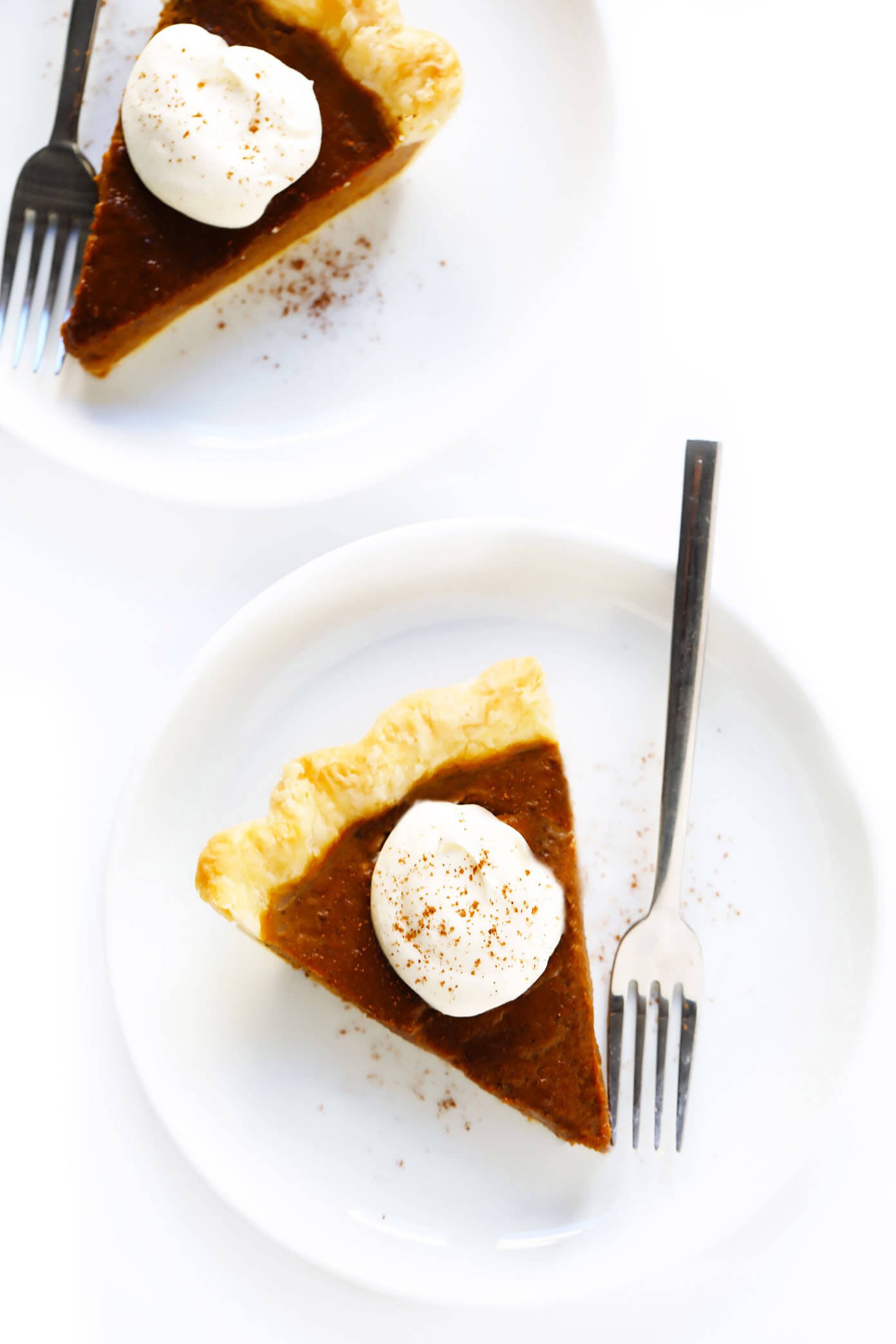 The Best Pumpkin Pie: "I was skeptical about the maple syrup in this pie, but we agreed it was even more delicious than the sugar version! A keeper!" -Brianna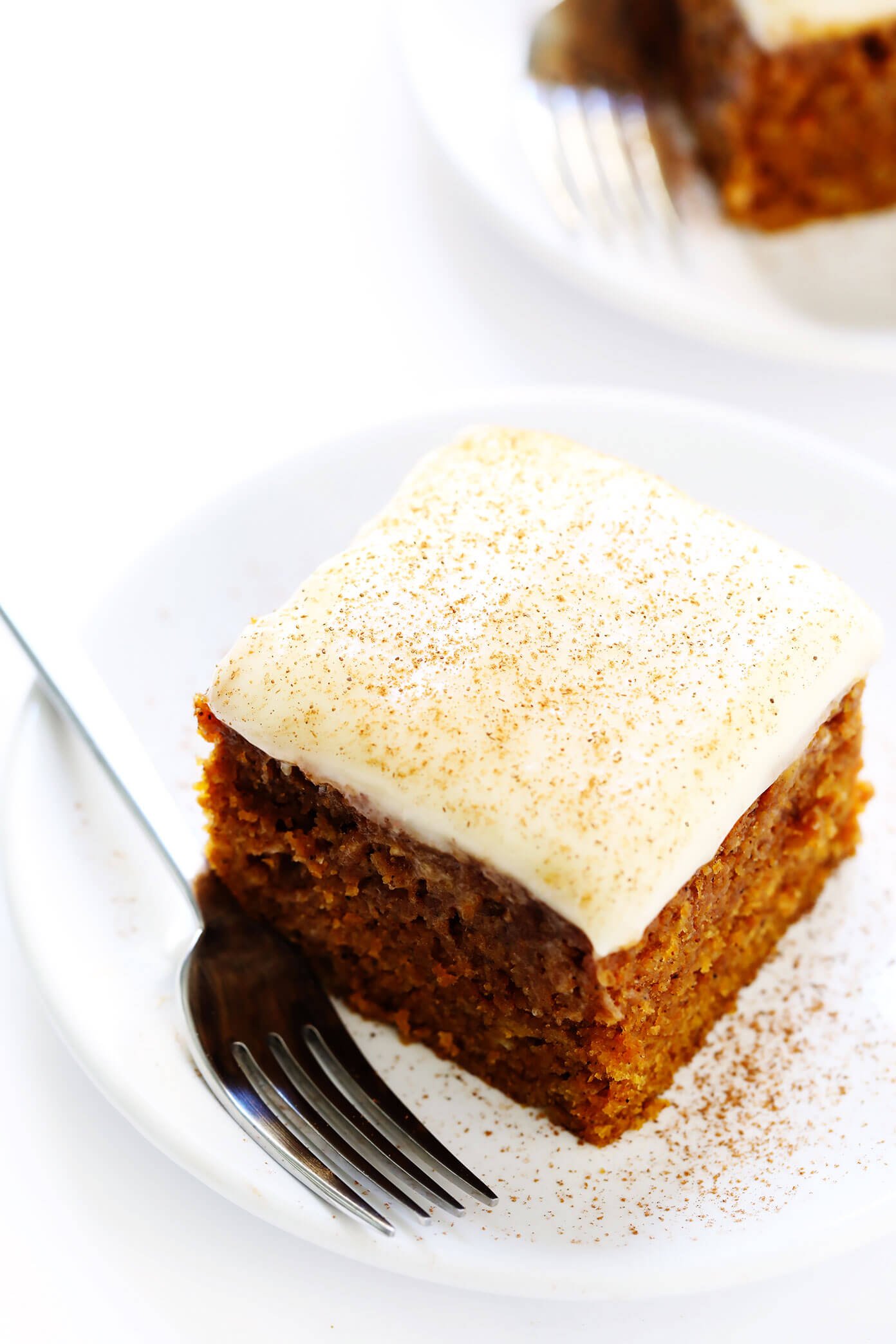 Pumpkin Bars with Cream Cheese Frosting: "These were amazing! I made them for a potluck and by the time I went to grab the dish to go home, they were all gone! I got compliments from multiple people, not only about how good these tasted, buy how nice they looked. Such a wonderful recipe for fall. Thanks!" -Ashlee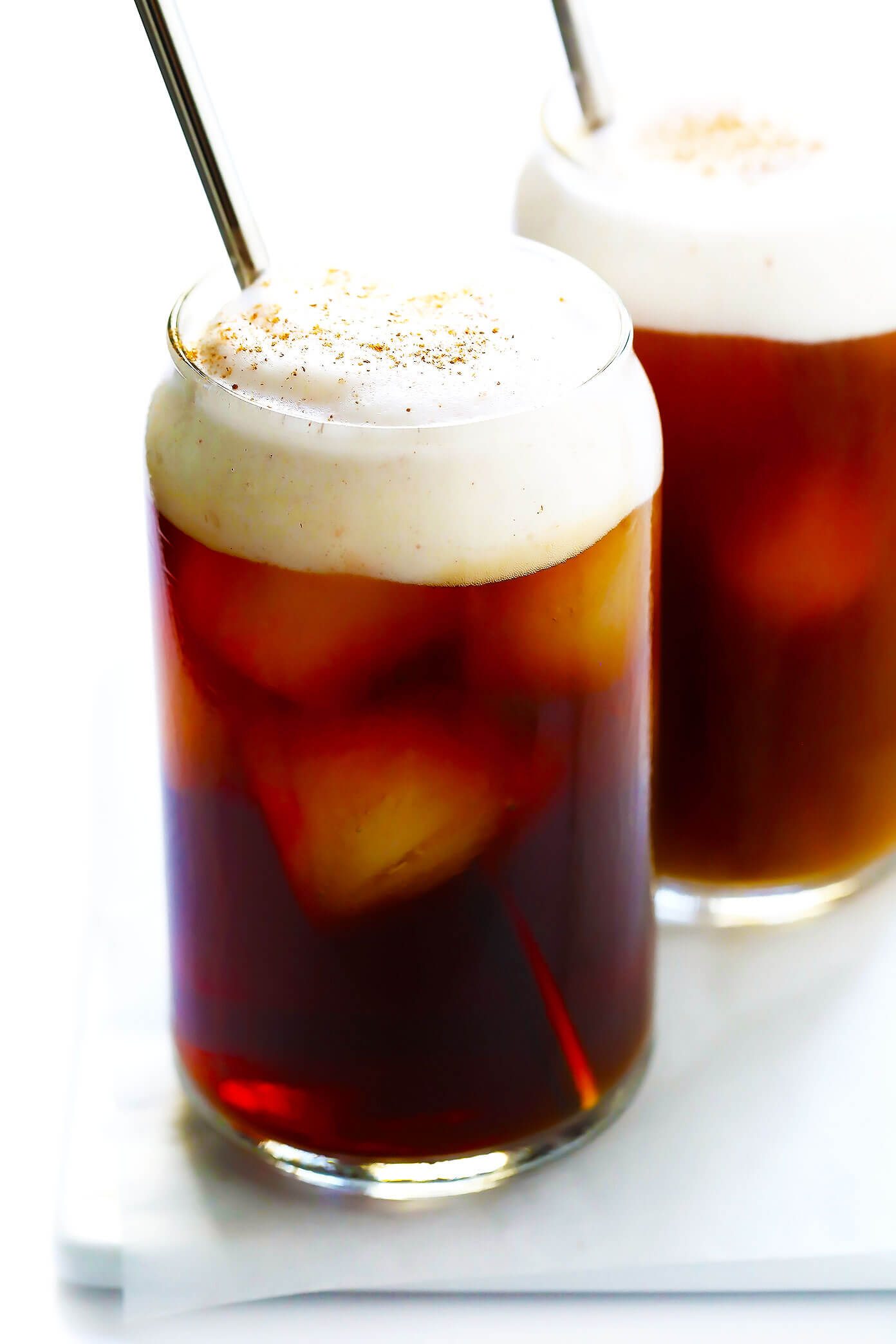 Pumpkin Cream Cold Brew: "Wow, this actually worked! I did add significantly more sweetener to make it taste a bit more like Starbucks, but otherwise, thanks for the great recipe hack!" -Rachel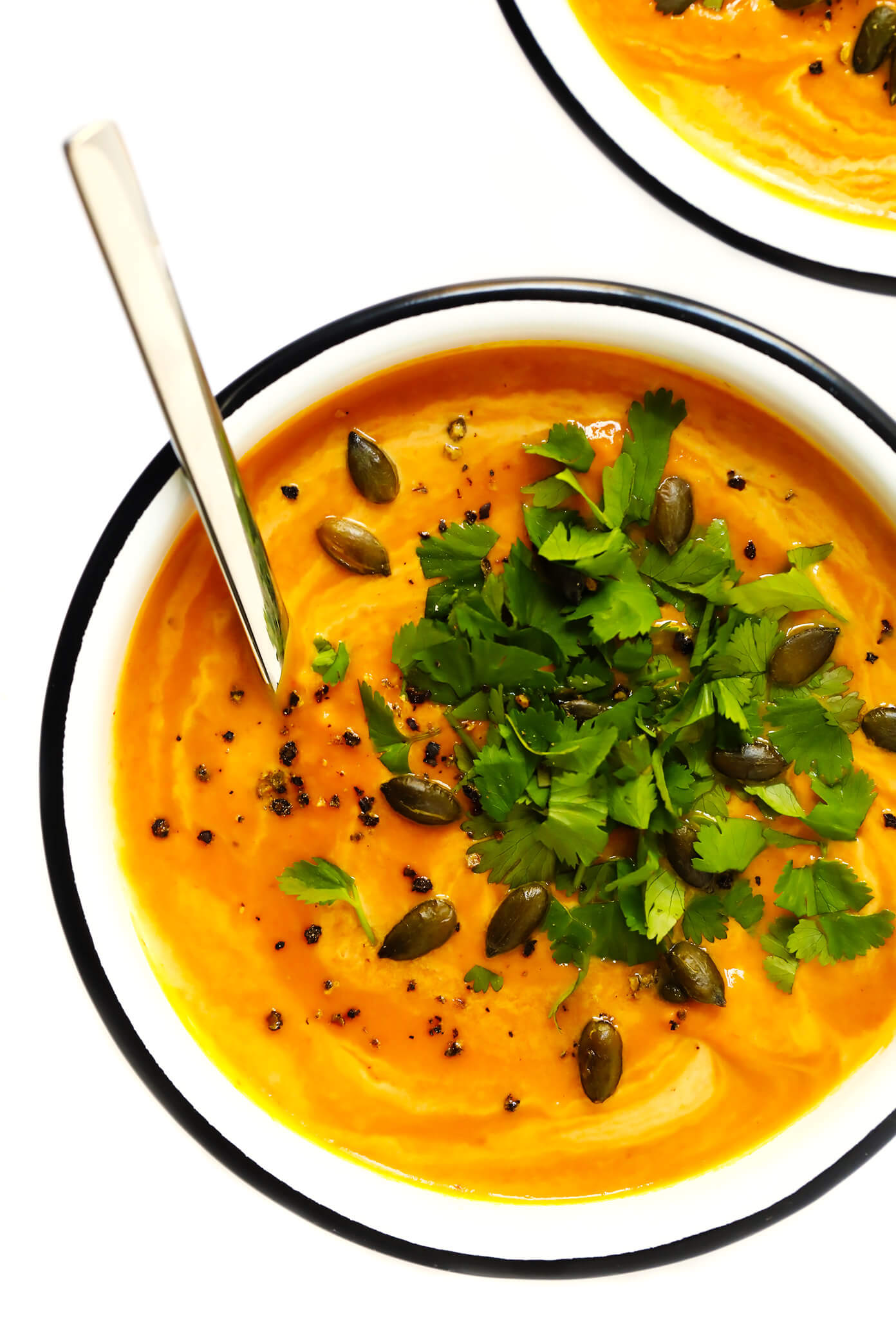 Thai Curried Pumpkin Soup: "Absolutely delicious! I used one tablespoon of the red curry paste so it wouldn't be too spicy for my 4-year-old, and then my husband and I added cayenne to our bowls. Already had cooked rice in the fridge, so we added that to our soup bowls, topped with cilantro and pumpkin seeds. Next time I might add a can of white beans during the blending stage to add more protein. This soup is so easy, especially for the great taste!" -Shalyn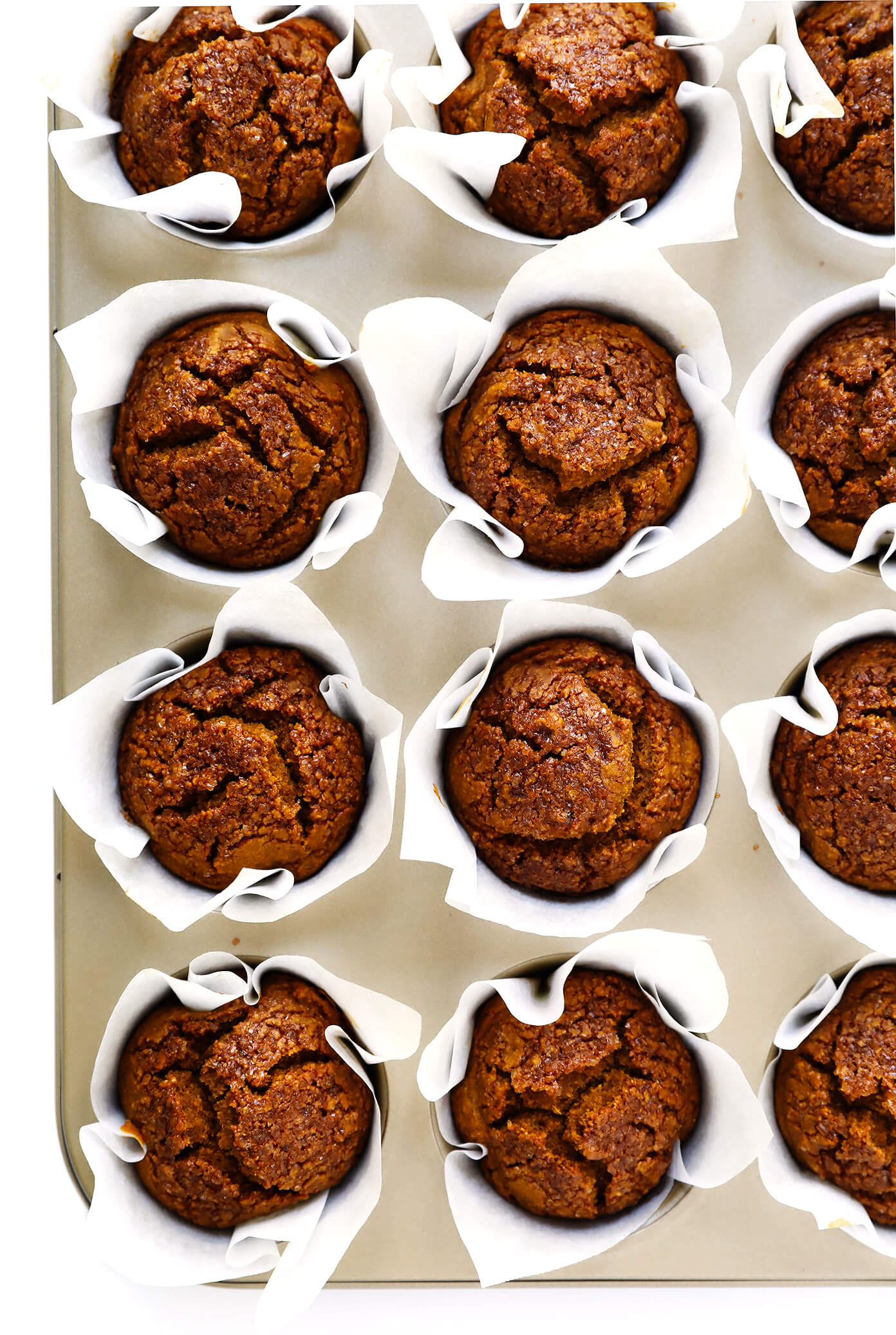 Healthy Pumpkin Muffins: "Incredible texture and flavor. Perfectly sweet! My boyfriend kept eating the batter, which was also good. I'm not even gluten free but I would make oat flour muffins over wheat muffins any day just because they are so good." -Julianne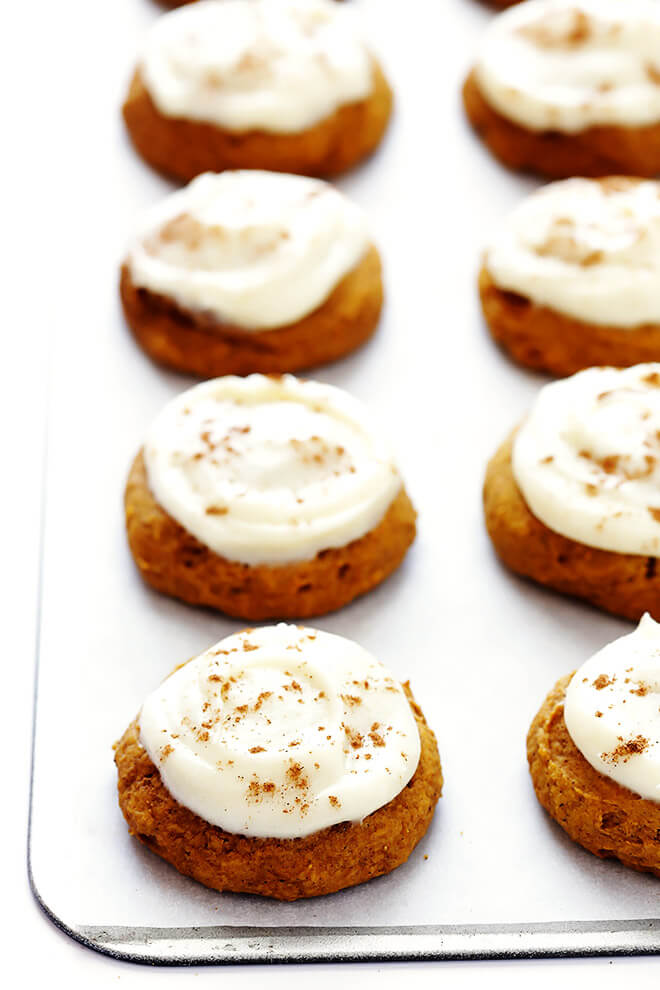 Pumpkin Cookies: "I would give this recipe 100/5 stars if I could. These cookies are the best dessert I've ever made, and I bake A LOT. They are moist and fluffy on the inside, just like a cloud. Perfect amount of pumpkin, spice, and sweetness but not too sweet. Amazing!!" -Emmy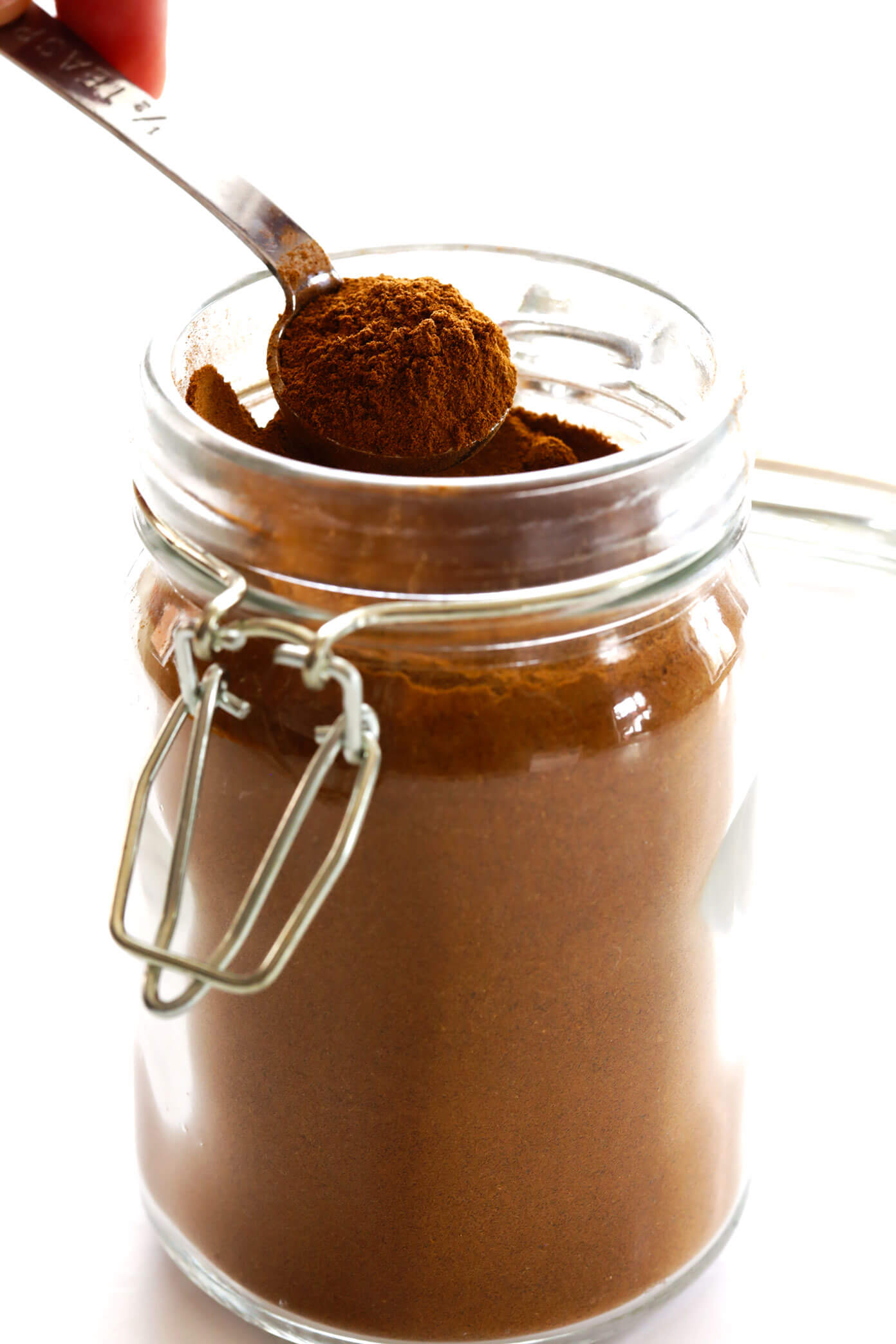 Pumpkin Pie Spice: "This is the best pumpkin pie spice ever! I've been making for the past 2-3 years. I make myself a big mason jar and use it in EVERYTHING during pumpkin season! I'm a new food blogger and in my upcoming fall recipes, I redirect the readers here. You can't reinvent a recipe this good!!!!" -Leila