S'mores Pops
All you need are 3 easy ingredients to make these yummy S'Mores Pops.  No campfire necessary! ;)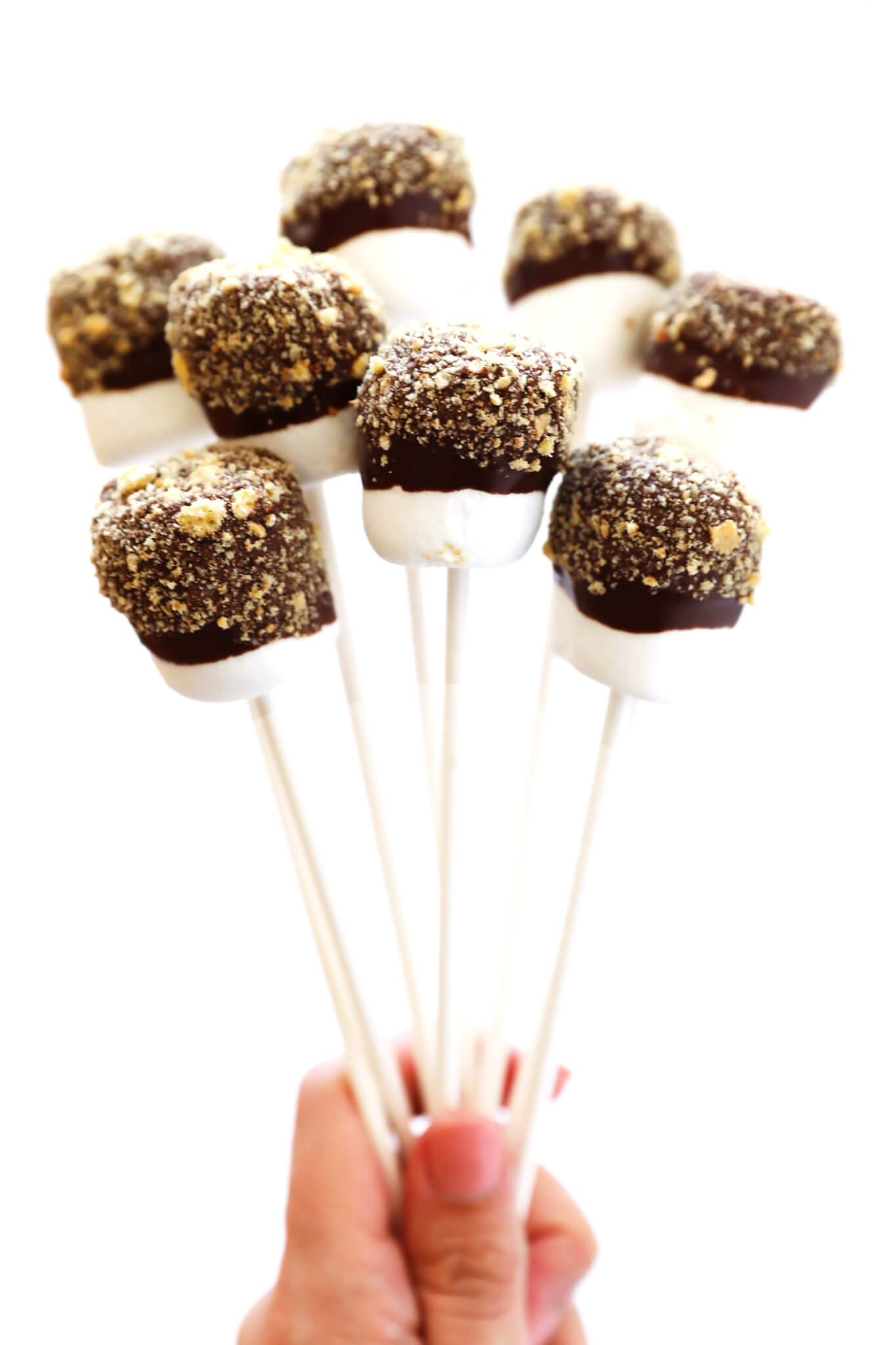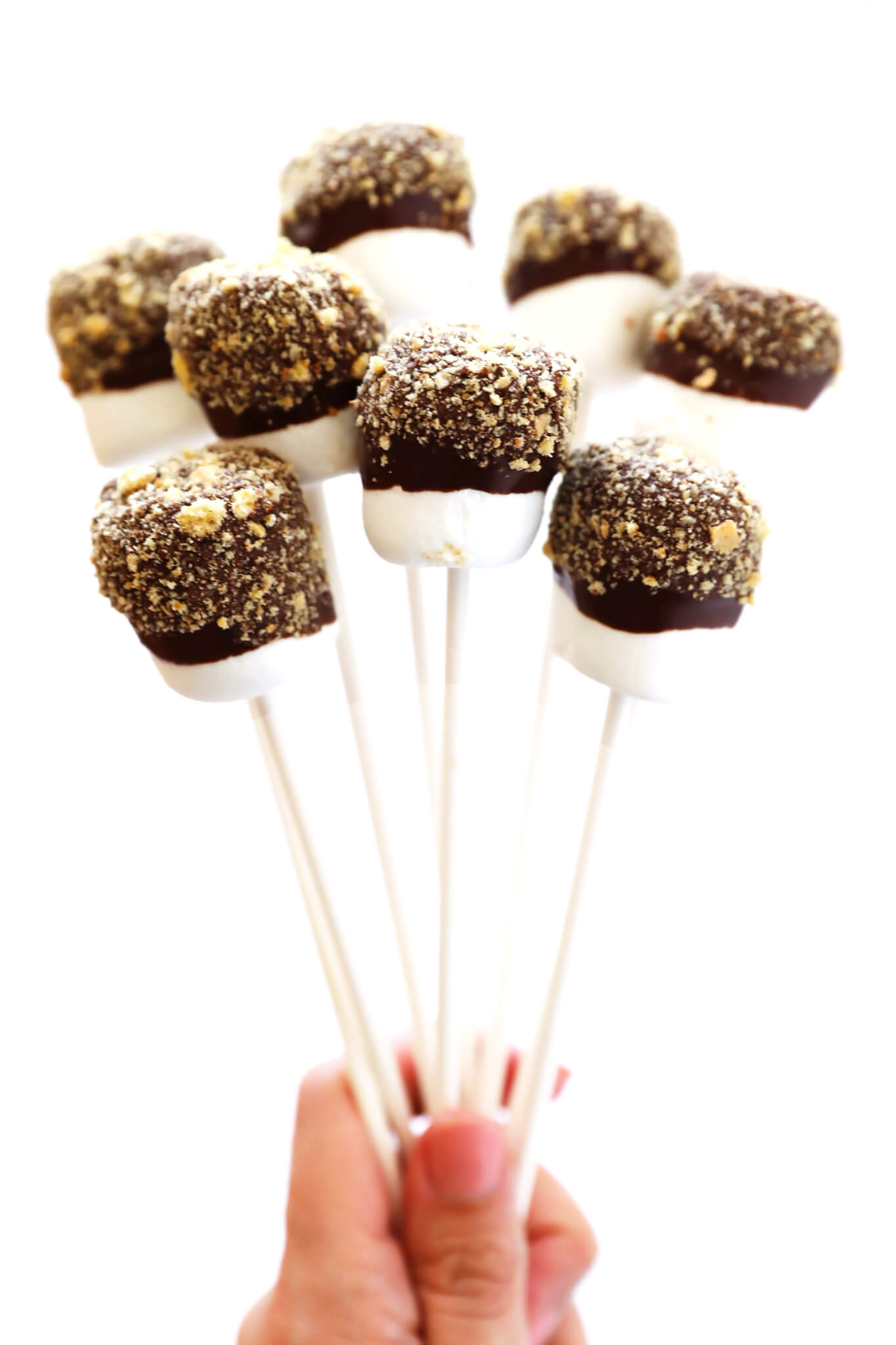 Ever craving s'mores but don't have a campfire handy?  😉
Try whipping up a quick batch of these cute and delicious S'Mores Pops!
They're super fun and easy to whip up (and very kid-friendly too), they only call for 3 easy ingredients, and they'll totally satisfy that s'mores craving in minutes!  Feel free to pop them on some lollipop sticks or popsicle sticks or whatever you have handy.  Then serve and enjoy!
Here's how to make 'em…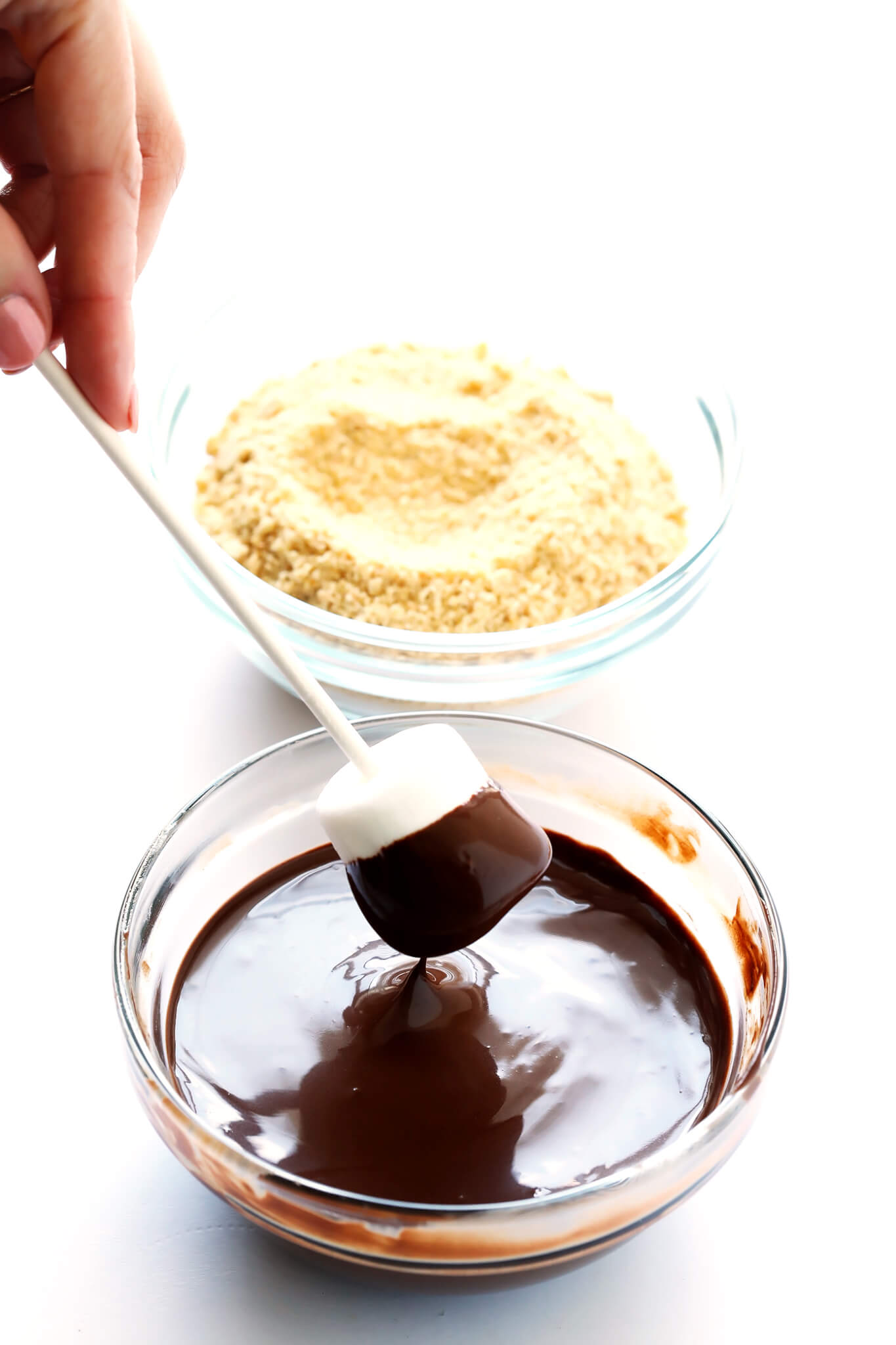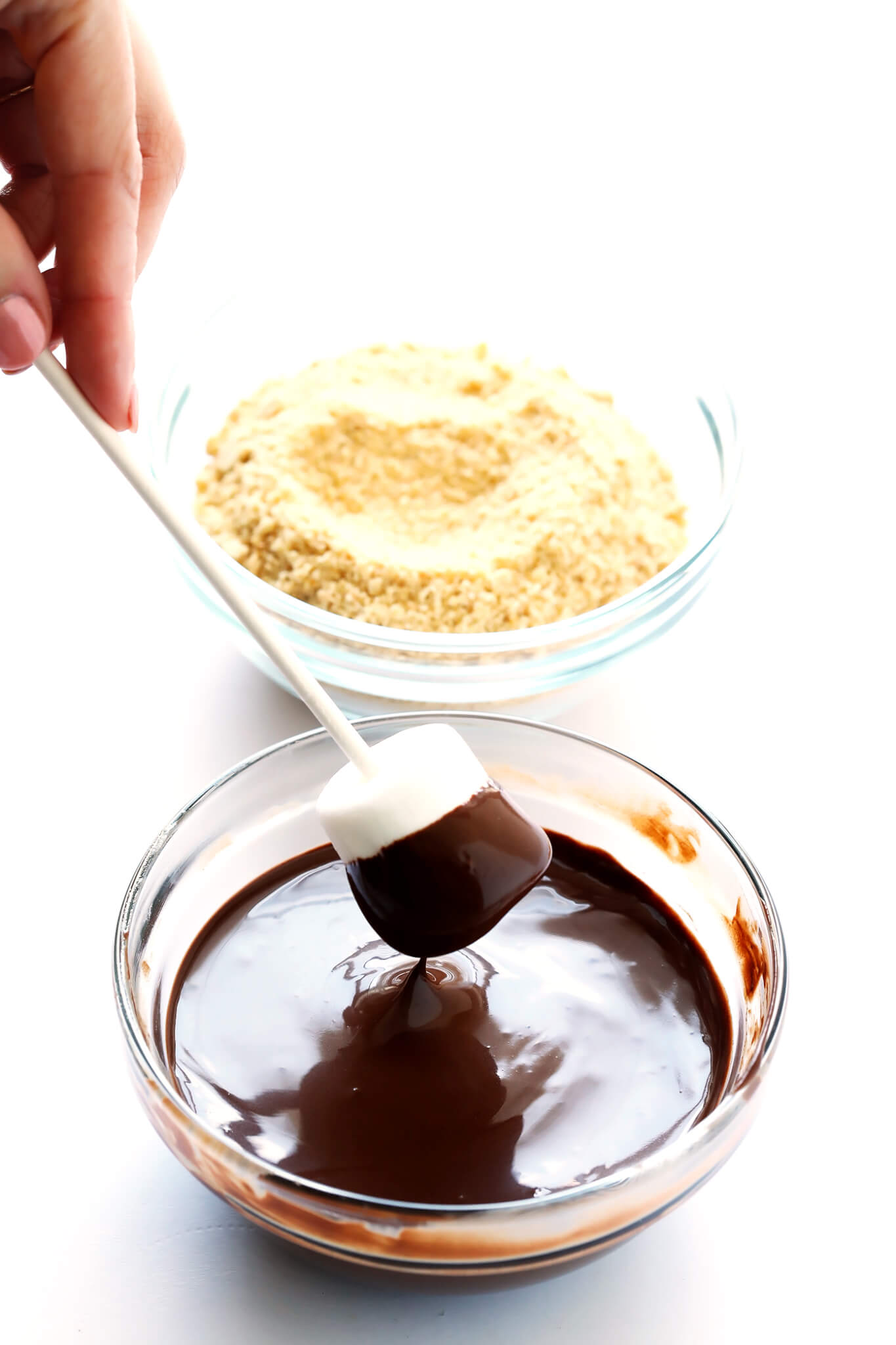 Just ground up some graham crackers until they're nice and crumbled.  Then melt some chocolate (any kind will do!) in a small bowl.  Poke your marshmallows onto a stick, then dip them in the chocolate, and then the graham cracker crumbs…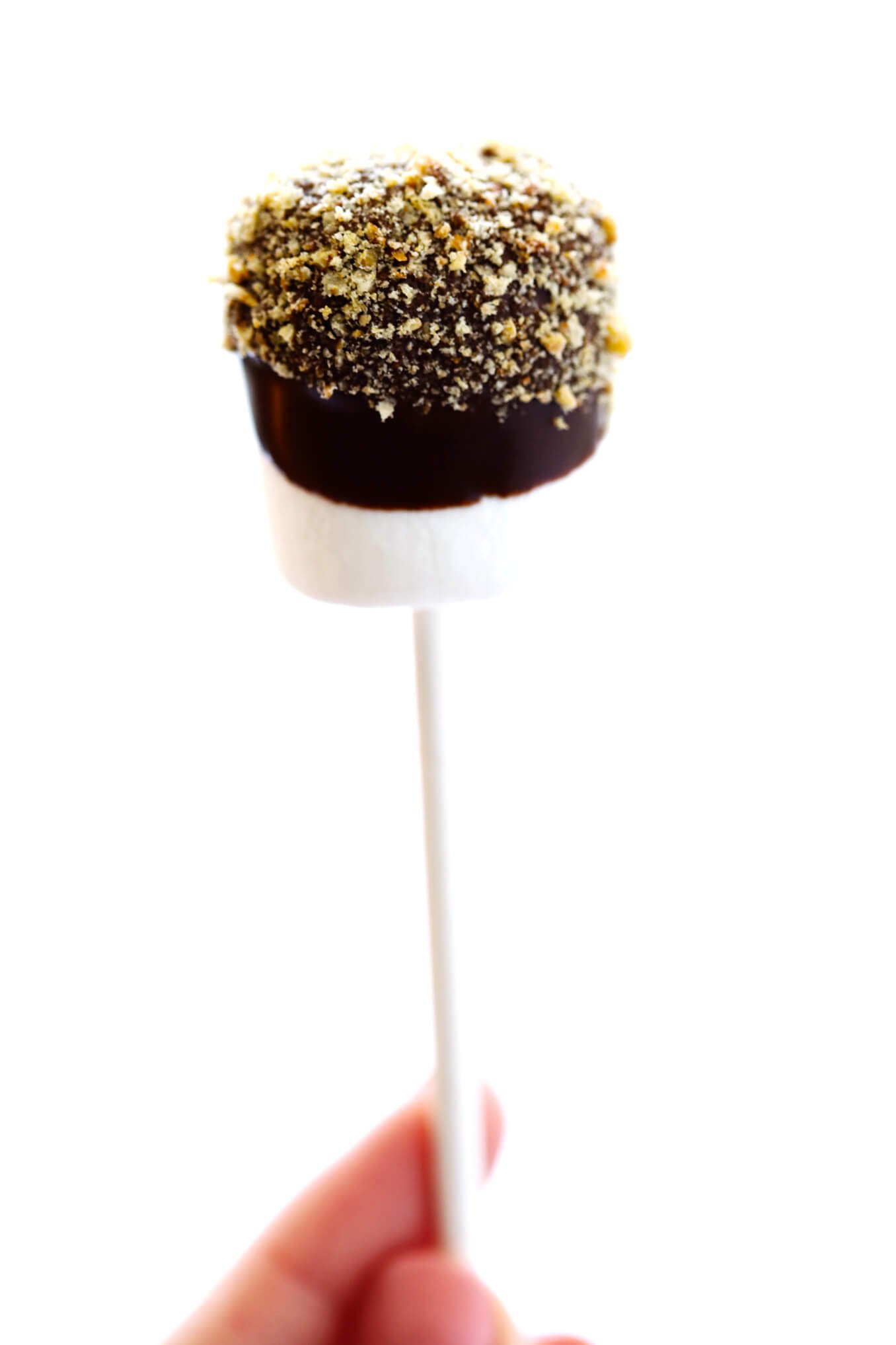 …and voila!  So simple, right?!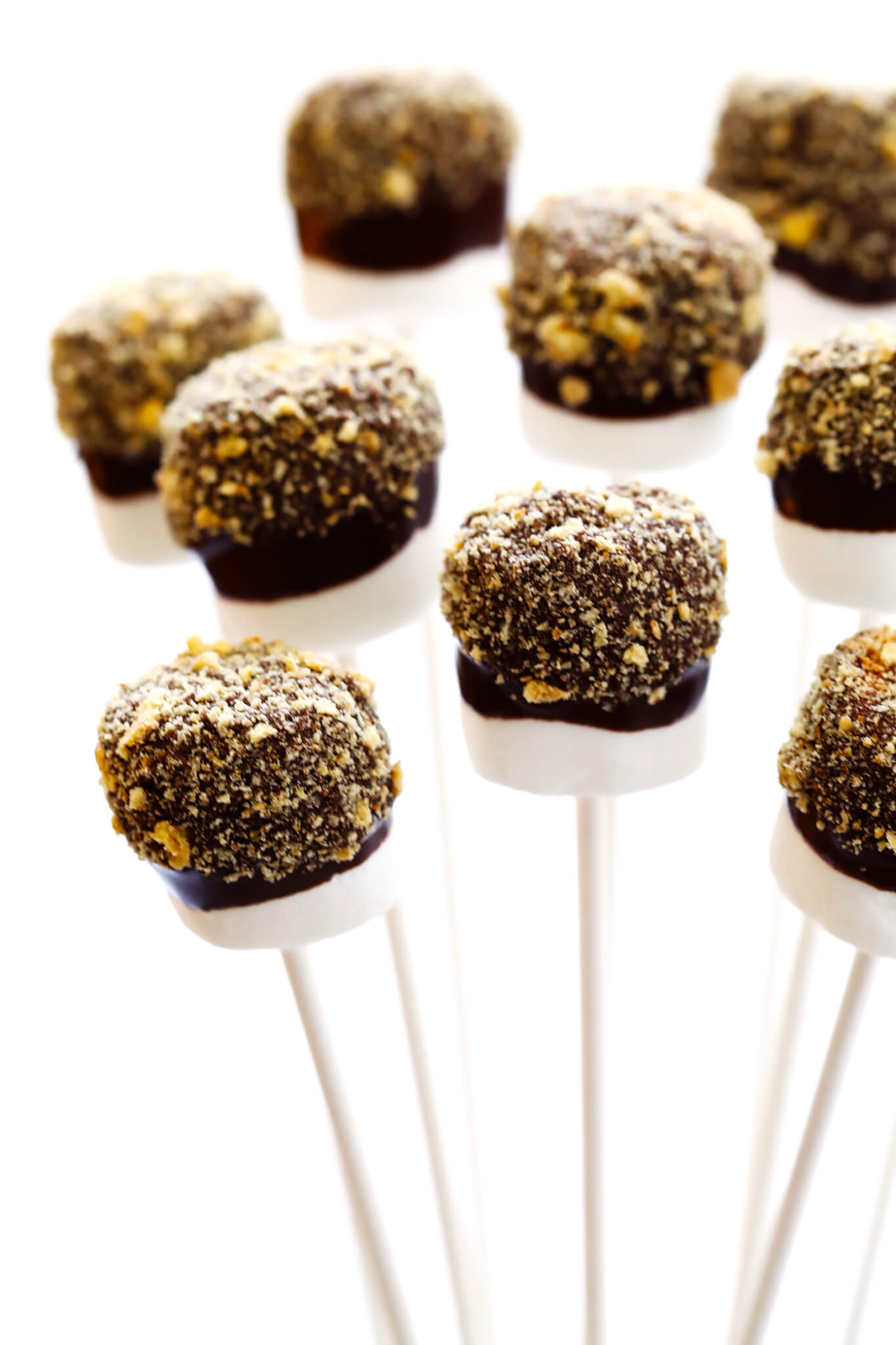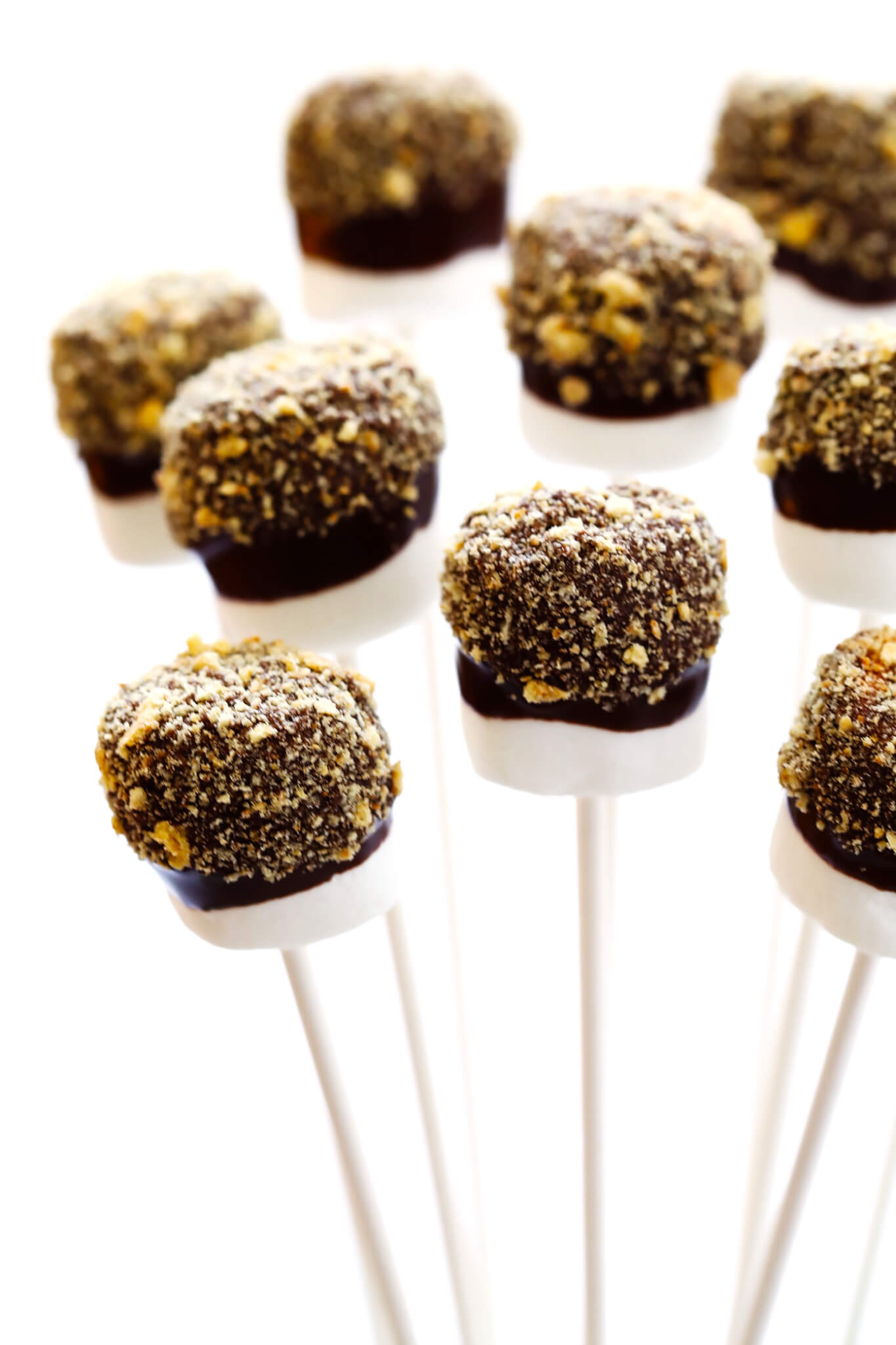 Feel free to serve them immediately, or store in a ziplock bag for up to a few days.  (<– Pro tip: If you're planning to make these a few days before serving, I recommend dipping them completely in chocolate so that it seals in the marshmallow moisture and they don't dry out.)
Enjoy, guys!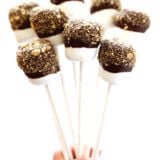 S'mores Pops
All you need are 3 easy ingredients to make these S'Mores Pops.  They're so fun and quick and easy to make, and totally delicious.  No campfire needed! ;)
Ingredients:
1 bag large marshmallows
1 package semi-sweet chocolate chips*
1 package graham crackers (about 9 full sheets)
Directions:
Begin by twisting the lollipop sticks until they are securely in the middle of the marshmallows. (Insert them on the flat, not rounded, side of the marshmallows. Then push them in until they almost poke through.)
Place the graham crackers in a strong ziplock bag, and use a rolling pin (or whatever you'd like) to crush them until they are finely crumbled. Transfer the graham cracker crumbs to a small bowl.
Heat the chocolate chips in a double-boiler or (carefully!) in the microwave until they are melted.*
While holding the stick, carefully dip a marshmallow in the chocolate mixture until it is completely covered. Then gently roll the sides and top of the marshmallow in the graham cracker crumbs until they are well-coated. Place on a plate or on wax paper to let cool and dry. Repeat with remaining marshmallows.
Serve immediately, or store in a sealed container for up to 3 days.
Ali's Tip:
If your melted chocolate mixture is still too thick, stir in a spoonful or two of shortening or melted butter until it reaches your desired consistency.
All images and text ©
If you make this recipe, be sure to snap a photo and hashtag it #gimmesomeoven. I'd love to see what you cook!