S'mores Pops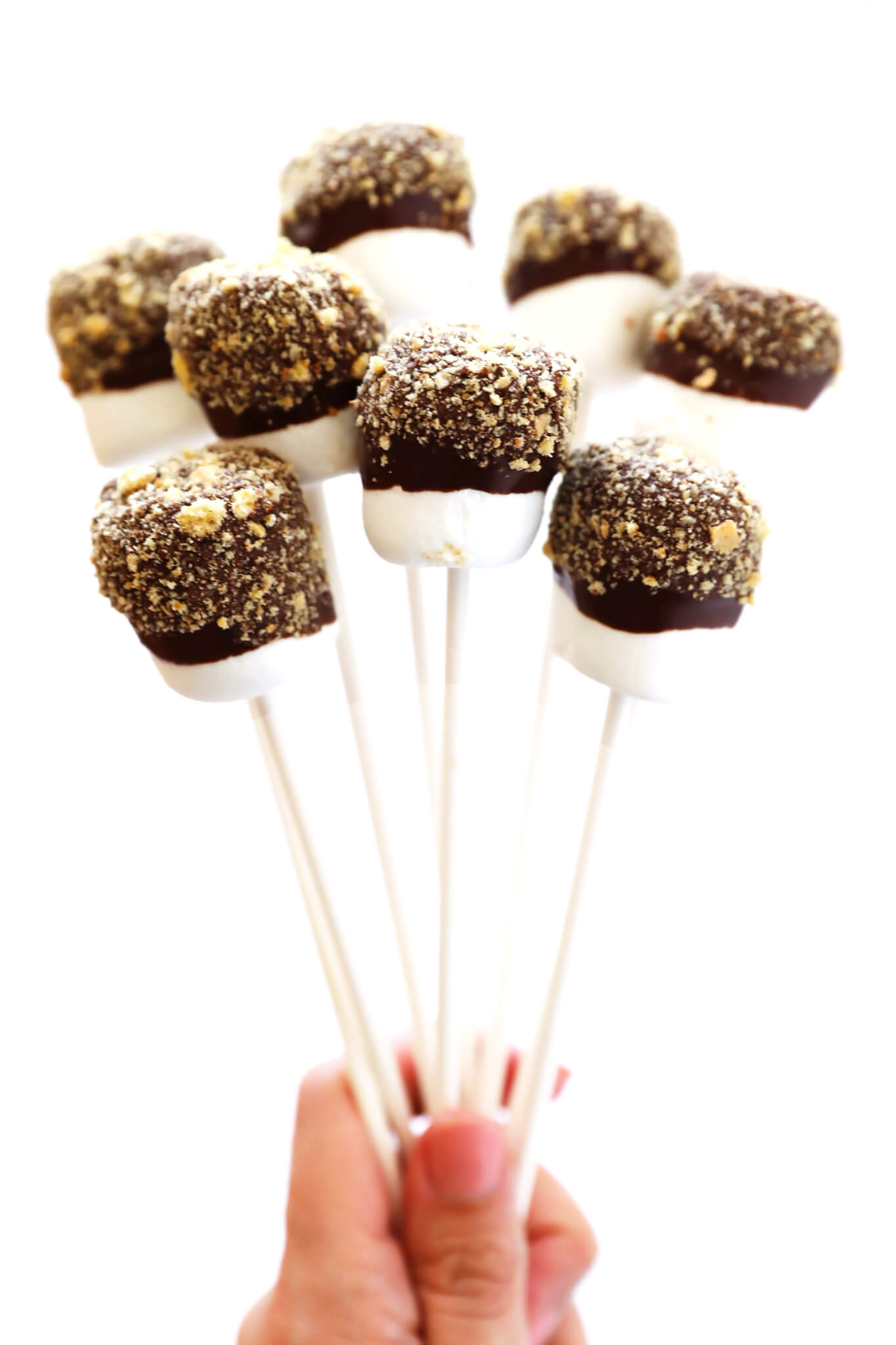 So…I seem to have this love of food on "sticks".  :)
It all began with, of course, sugary lollipops and popsicles as a kiddo.  Then over the years progressed to delicious little hors d'oeuvres (and especially cheeses) on toothpicks.  Then over the last few years, have adored and enjoyed trying Bakerella's trend of cupcakes on a stick ("cupcake pops").
So when I was randomly craving s'mores this week, I had the idea (oddly in this half-conscious state right before falling asleep) to try transitioning them from the tree branch to a different kind of "stick".  Of course, once I did a quick Google search the next morning, realized that I wasn't the first with the idea.  But decided to give them a go to bring to a Christmas party last night, and they ended up being an enormous success!  Everyone could not stop talking about them….or eating them.  :)
The best part was that they were a total breeze to make.  And way fun!!  I ended up whipping them up alone during a free half hour after work, but these would be a blast to make with a group or especially with kids!  They dry within 10-15 minutes, so they can be enjoyed immediately.  (Or even more immediately if you're into warm melted chocolate…mmmm….)
Will definitely be making s'more of these soon!  (I know…couldn't resist!)  ;)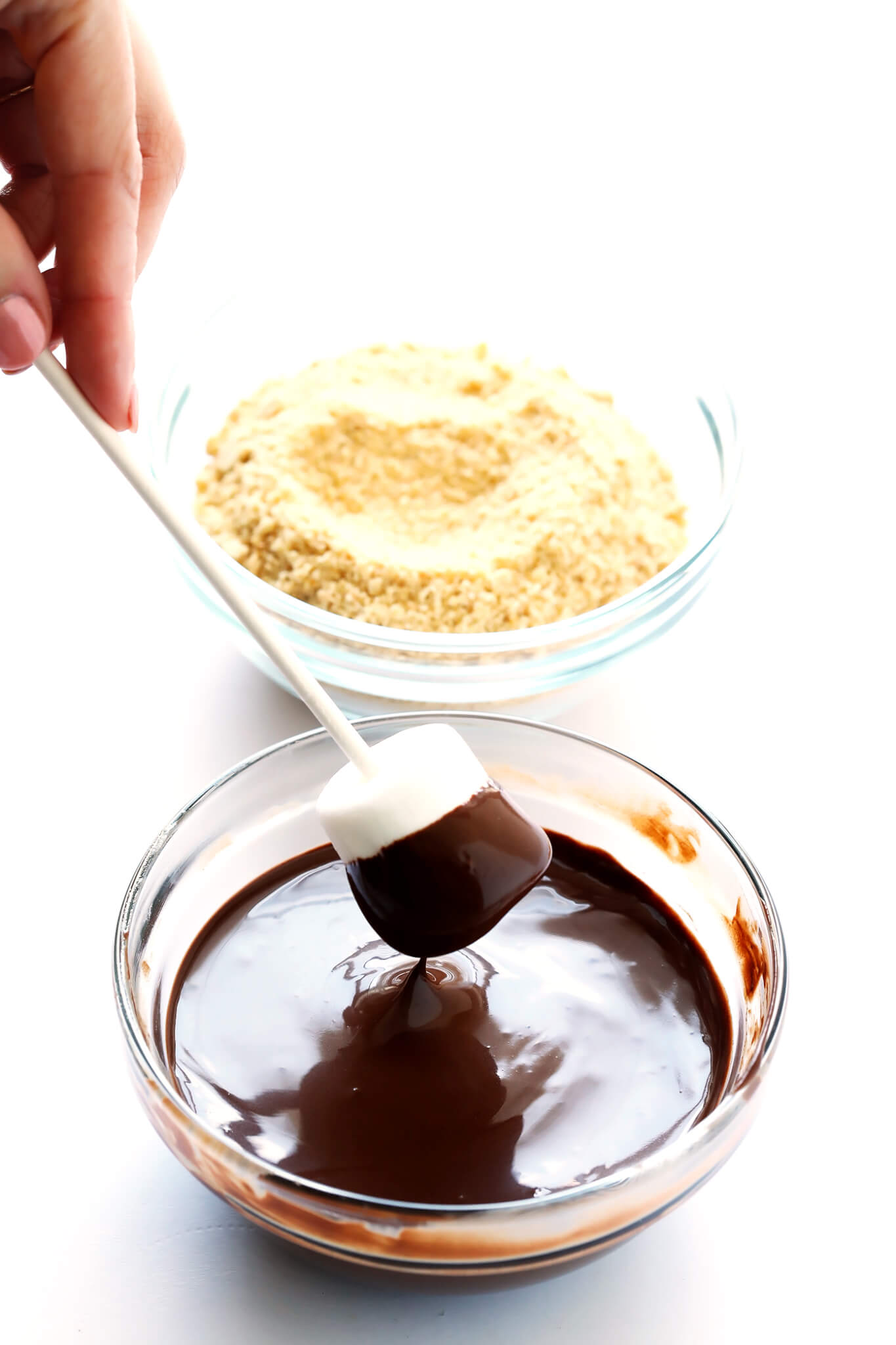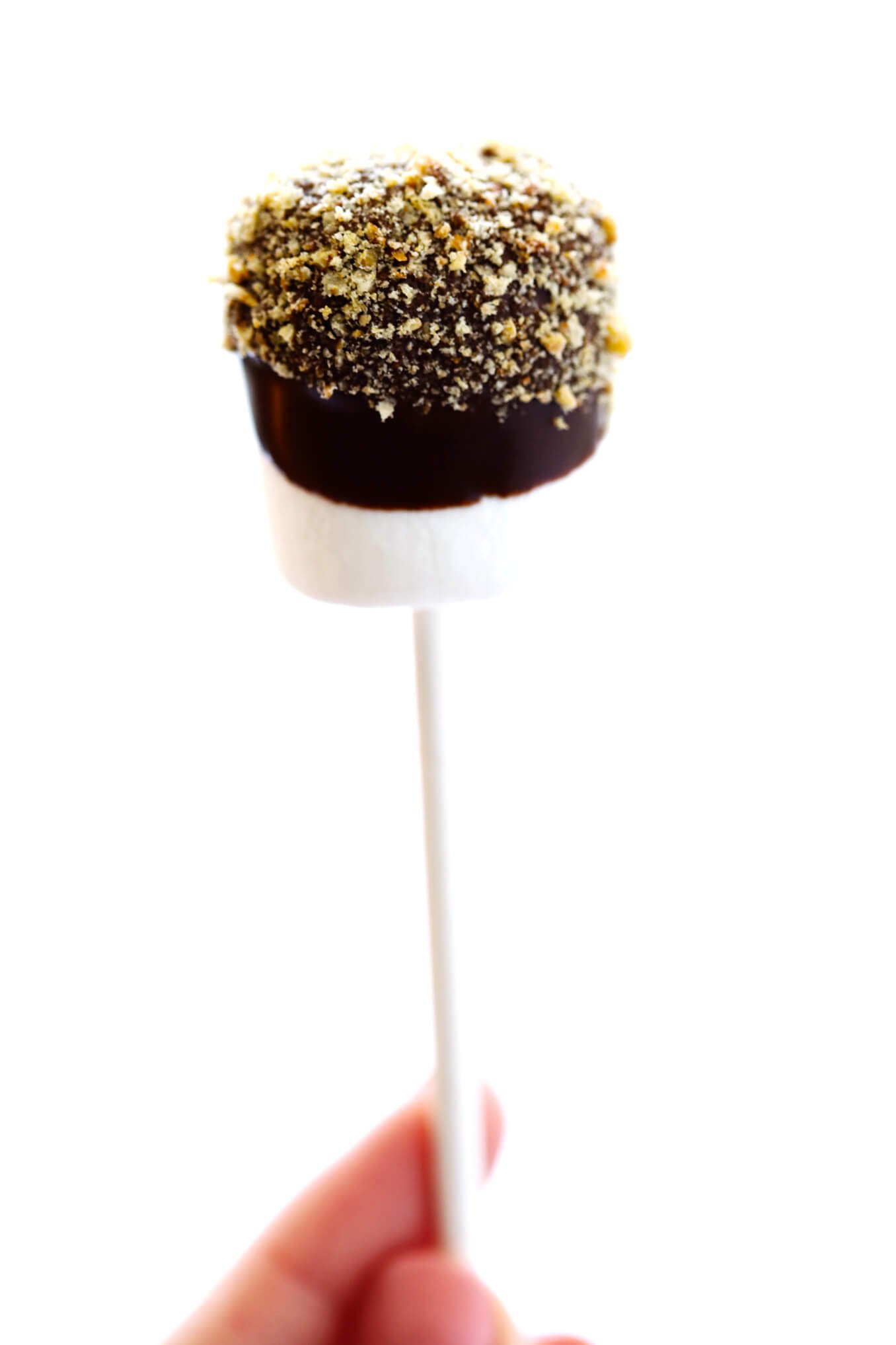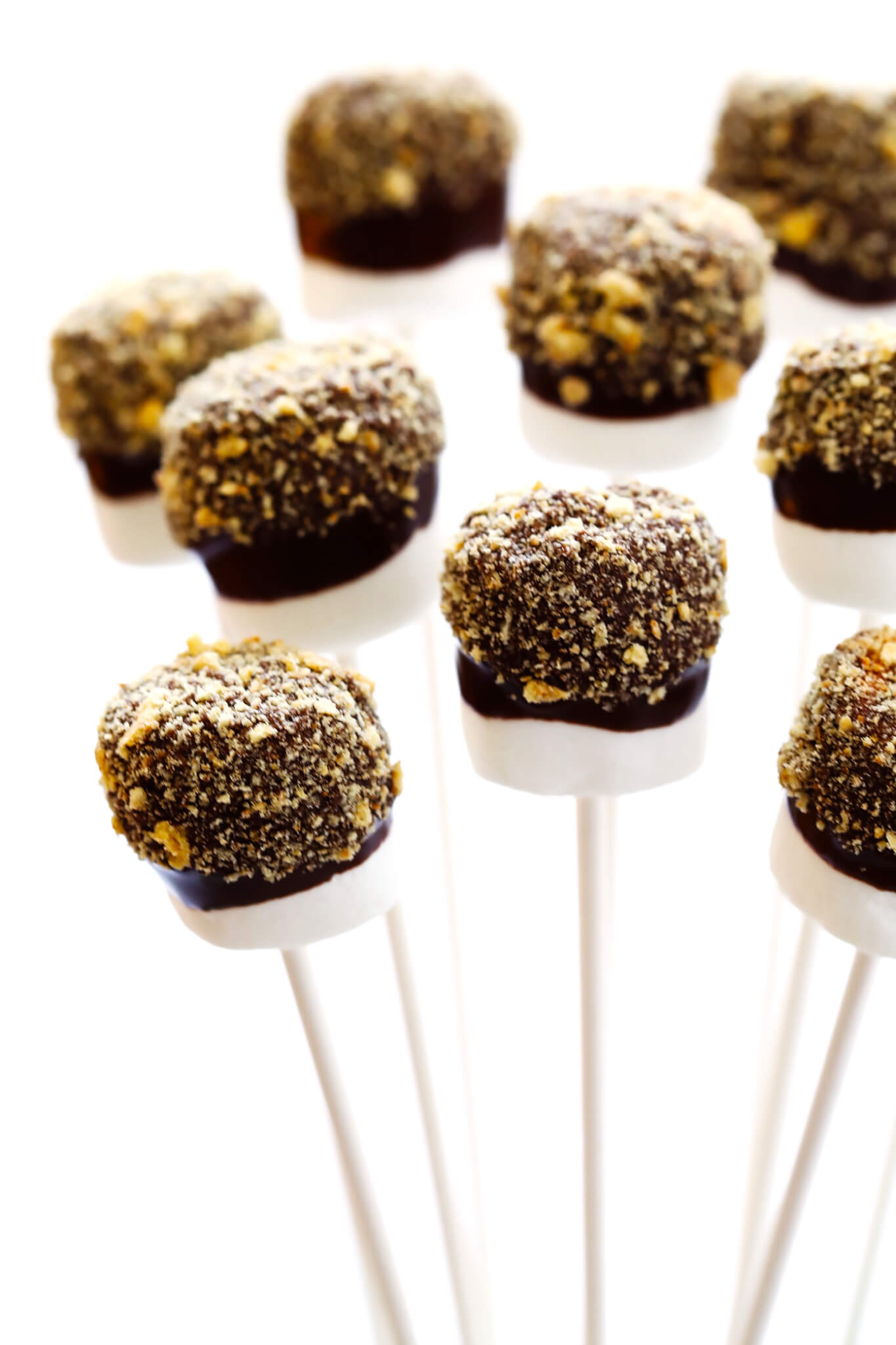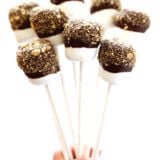 S'mores Pops
These ridiculously cute s'mores pops are always a crowd favorite, they taste amazing – and are super-easy to make! Go for it!
Ingredients:
1 bag large marshmallows
1 package semi-sweet chocolate chips
1 package cinnamon or honey graham crackers (about 9 long/large crackers) – or just buy graham cracker crumbs
lollipop sticks (available in cake decorating aisles)
Directions:
Begin by twisting the lollipop sticks until they are securely in the middle of the marshmallows. (Insert them on the flat, not rounded, side of the marshmallows. Then push them in until they almost pop through.) Then place the graham crackers in a strong Ziplock bag, and use a rolling pin (or whatever you'd like) to crush them until they are finely ground. Then place them in a small bowl.
Then heat the chocolate chips in a double-boiler or (carefully!) in the microwave until they are melted and somewhat runny.
While holding the stick, carefully dip a marshmallow in the chocolate mixture until completely covered. Then gently roll the sides and top of the marshmallow in the graham cracker crumbs until they are well-coated. Place on a plate or on wax paper to let cool and dry. Repeat with remaining marshmallows.
Ali's Tip:
If your melted chocolate mixture is still too thick, stir in a spoonful or two of shortening until it reaches your desired consistency.  I know it's not the best for nutrition, but it's the best chocolate thinner.  :)  (Hint: never, ever add water!)
All images and text ©
If you make this recipe, be sure to snap a photo and hashtag it #gimmesomeoven. I'd love to see what you cook!