15 St. Patrick's Day Recipes
This post may contain affiliate links. Please read my disclosure policy.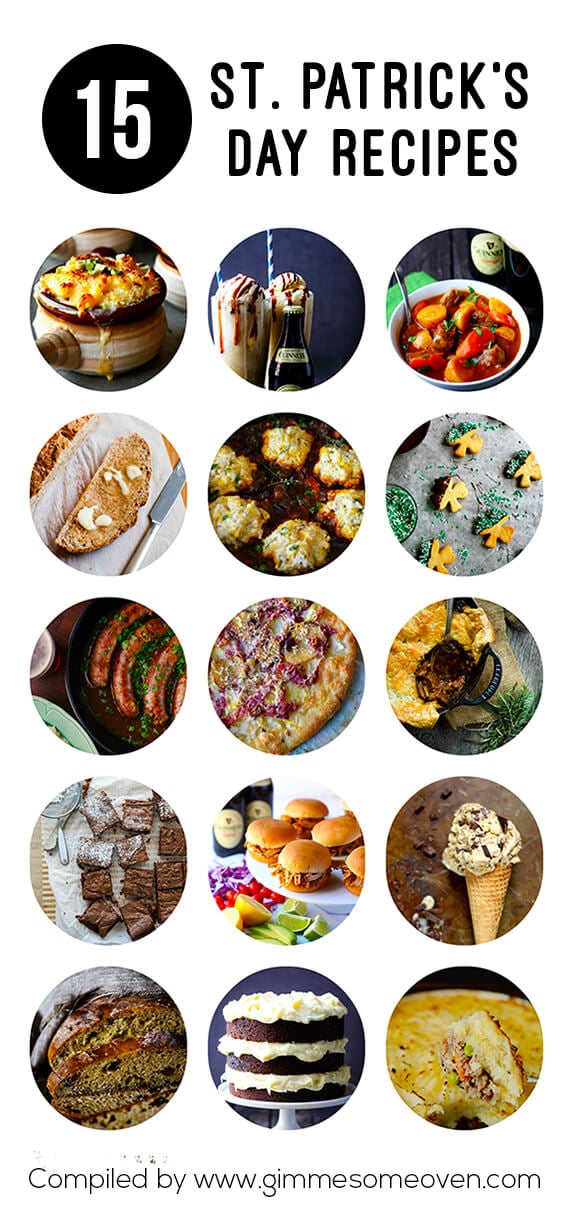 St. Patrick's Day is just around the corner, which means it's time for everyone to go ga ga for all things green and Irish. If you ask me, though, it's all about the food (and sneaking Guinness into everything). Bangers and mash, Guinness beef stew, Irish soda bread? I'll take all of it, please!
One of my good friends happens to have a birthday on the holiday, so every year I make him chocolate stout cupcakes with an Irish whiskey ganache and a Baileys buttercream. Those cupcakes alone are reason enough for me to get excited about Saint Patrick's Day!
And don't even get me started on the Guinness. If you've never cooked (or baked for that matter) with Guinness, you're in for a real treat. Ireland's beloved stout isn't just for drinking. It adds depth and complexity to sweet and savory dishes. It enhances the chocolate in a cake, much like coffee does, and when poured into a stew or savory pie, it does an umami dance with all the other ingredients. That's why we've brought you 15 recipes (many of them containing Guinness), to get you into the spirit of Saint Patrick's Day. From a unique take on the classic corned beef and cabbage, to some adorable shamrock Irish cream cookies, we've found the best of the web.
So whether you're Irish or not, give one o' these recipes a try on the 17th. We promise you'll thank us!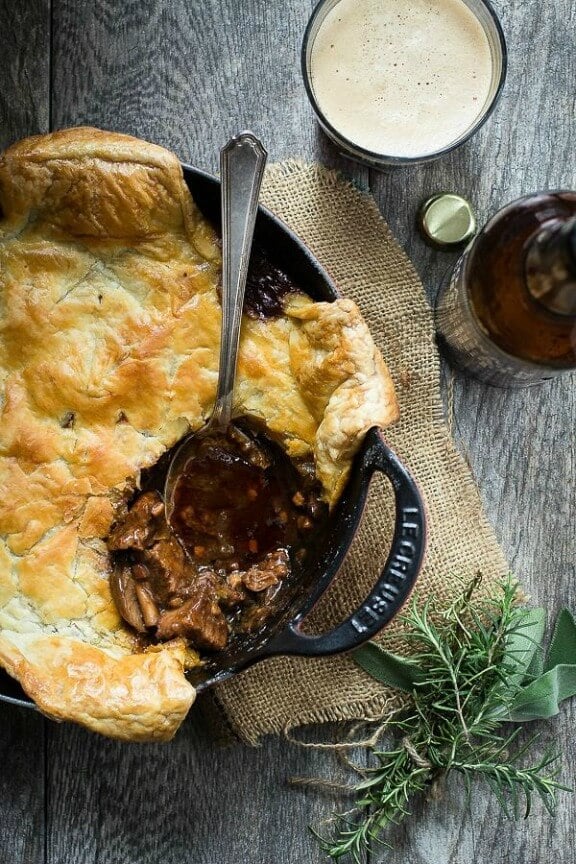 Steak and Ale Pie | Foodness Gracious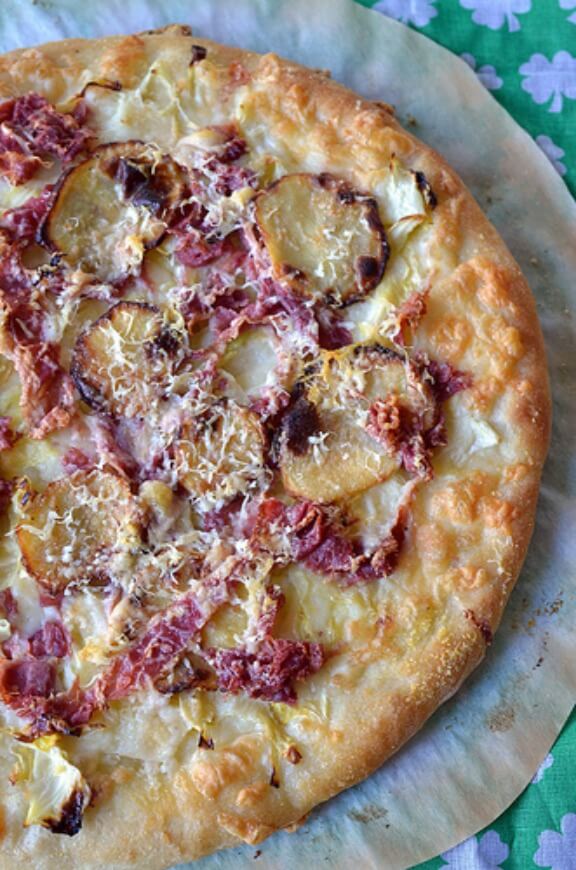 Corned Beef and Cabbage Pizza | Seeded at the Table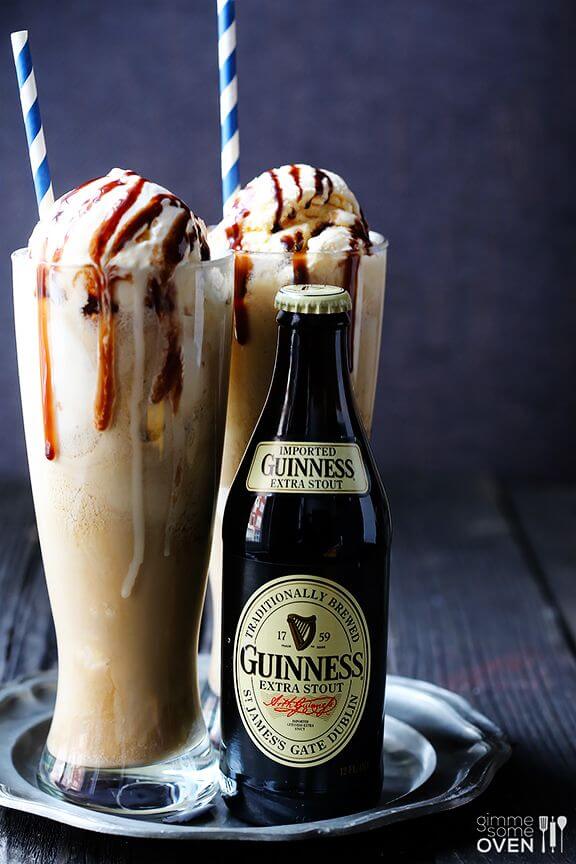 Guinness Floats | Gimme Some Oven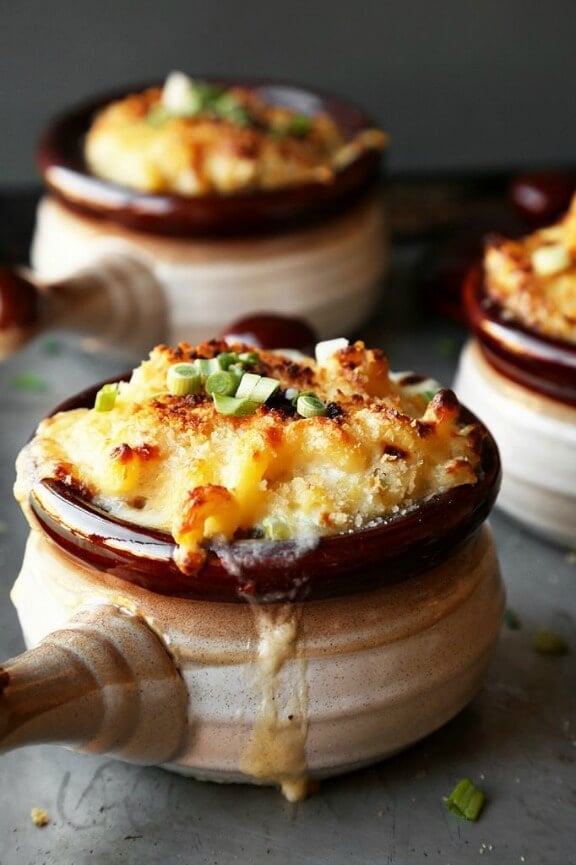 Irish Colcannon Mac and Cheese | The Candid Appetite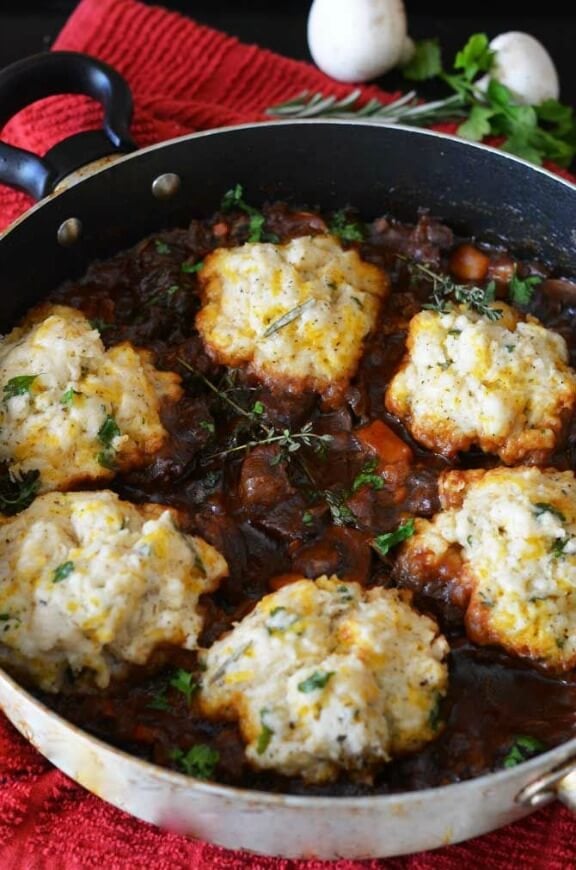 Guinness Beef Stew with Cheddar Herb Dumplings | Host the Toast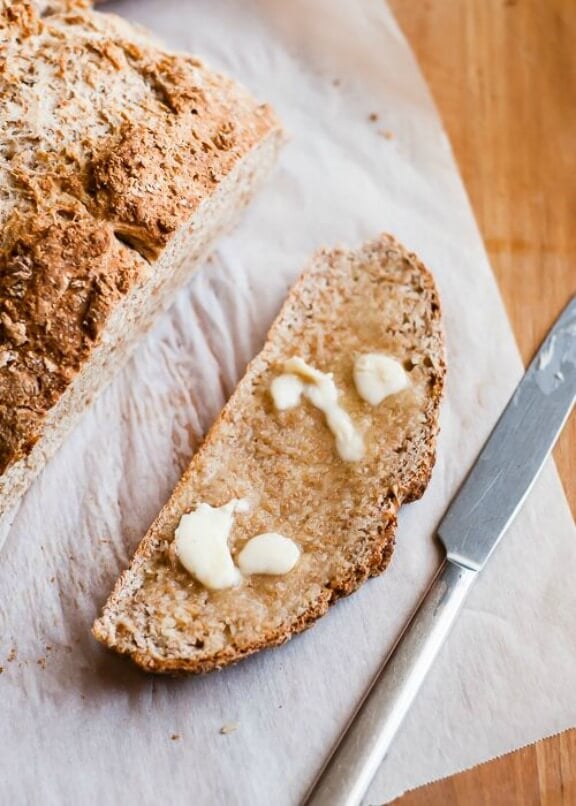 Honey Whole Wheat Irish Soda Bread | Lil' Luna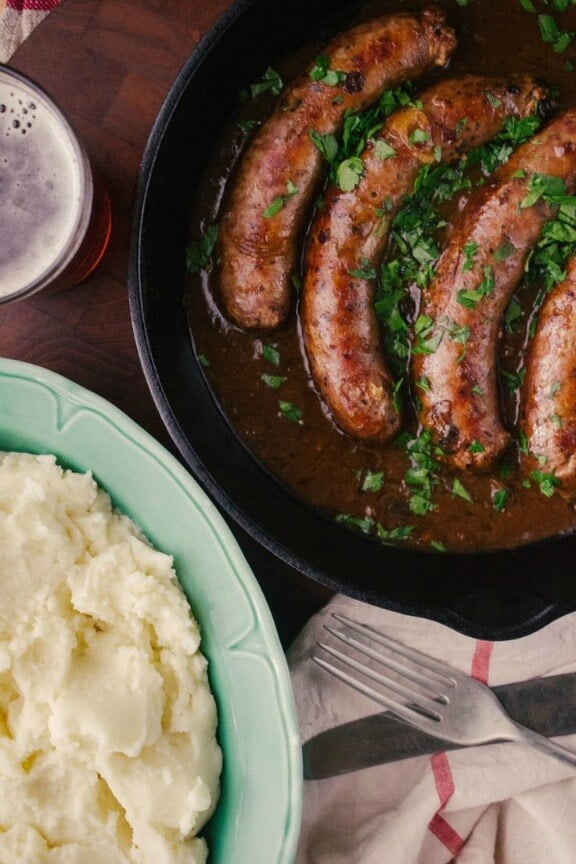 Bangers and Mash with Beer and Onion Gravy | Simple Provisions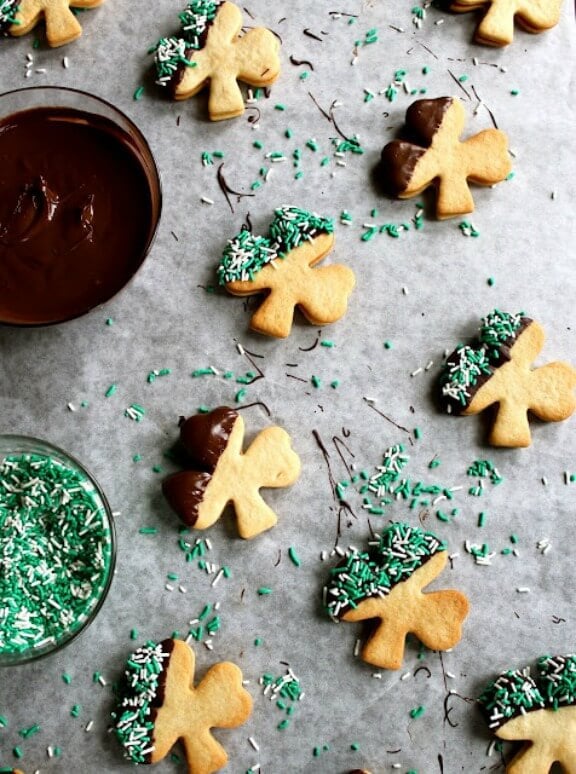 Baileys Irish Cream Cookies | Buttercream Blondie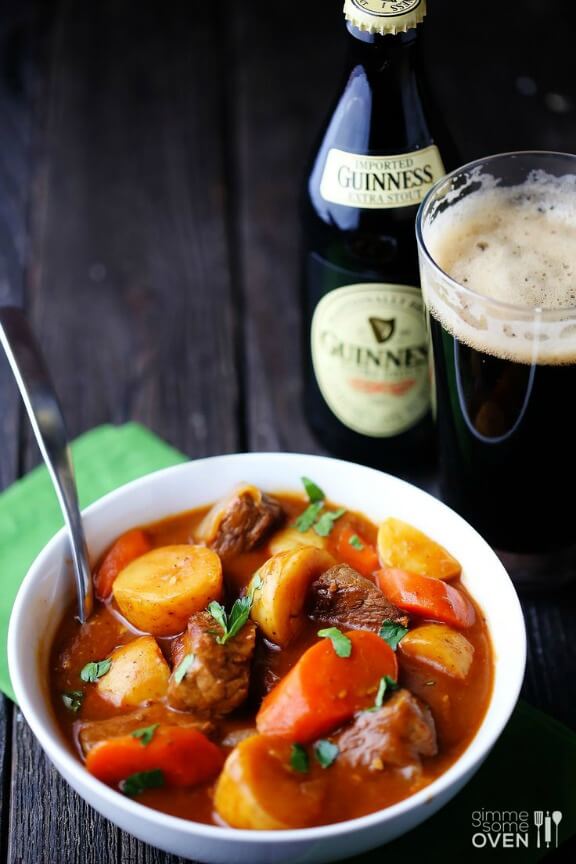 Guinness Beef Stew | Gimme Some Oven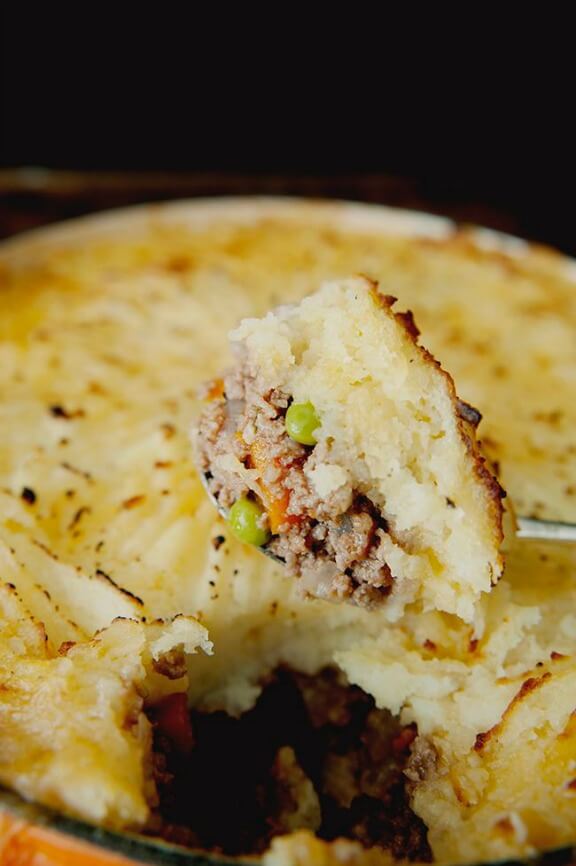 Shepherd's (or Cottage) Pie | The Kitchy Kitchen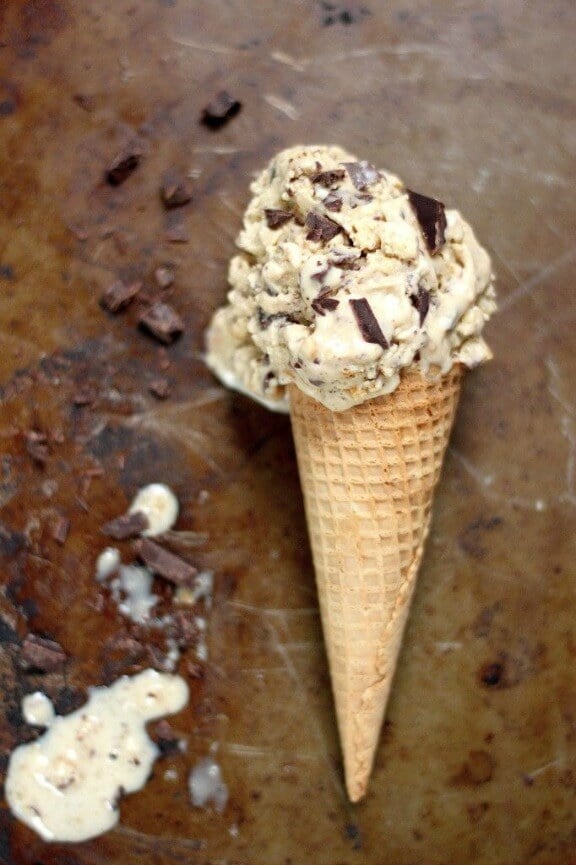 Guinness Double Chocolate Chunk Ice Cream | Baker by Nature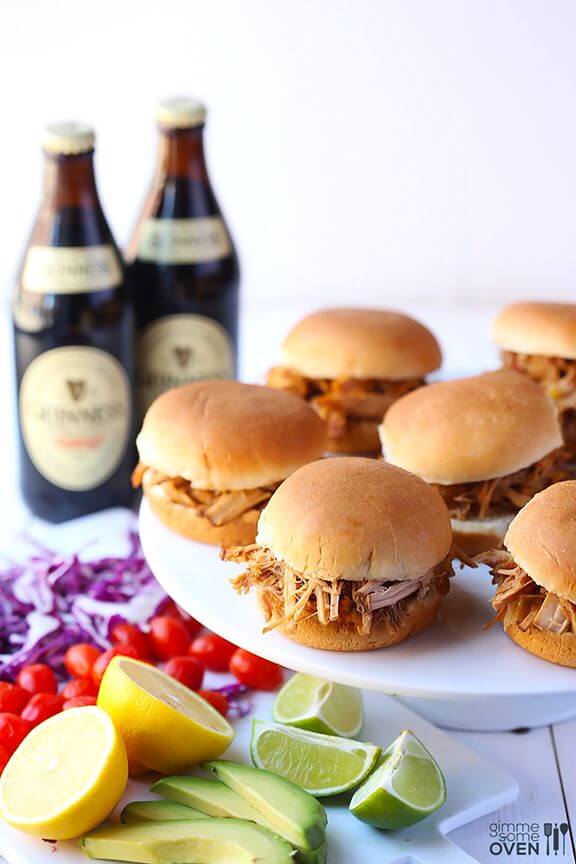 Guinness Pulled Pork | Gimme Some Oven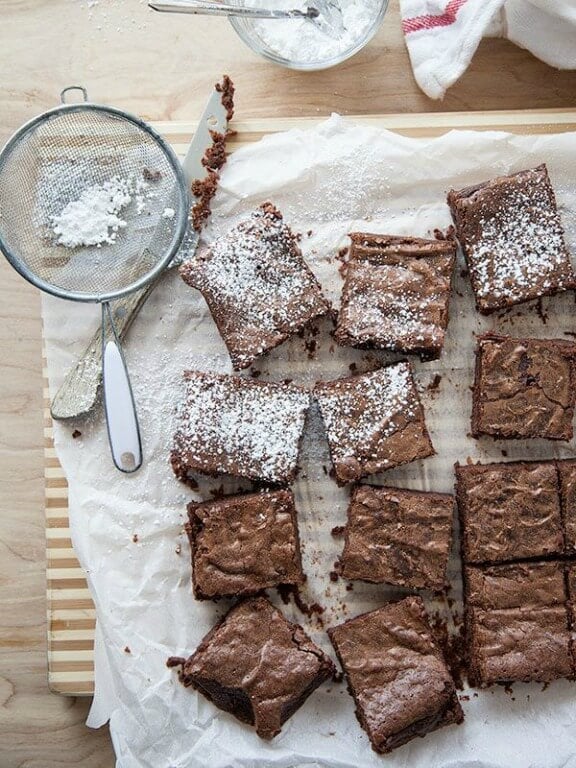 Stout Chocolate Brownies | FoodieCrush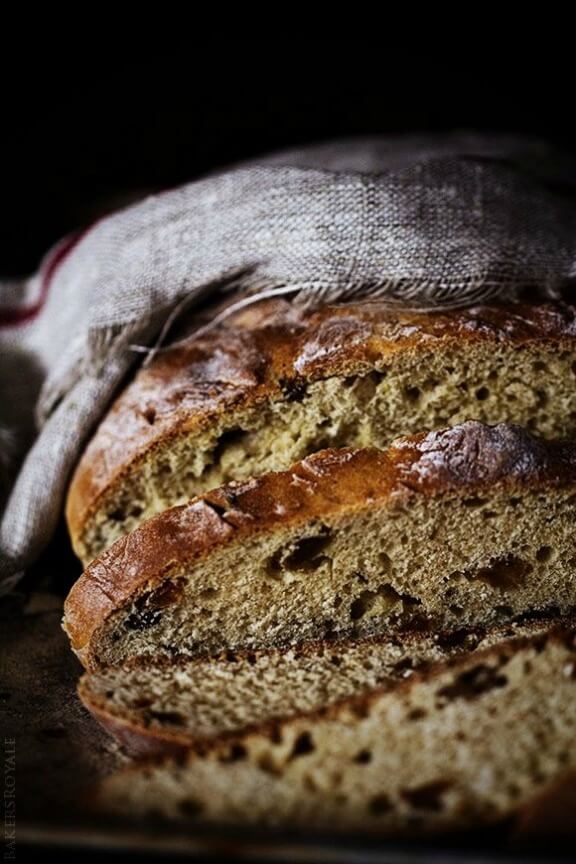 Cinnamon Raisin Irish Bread | Bakers Royale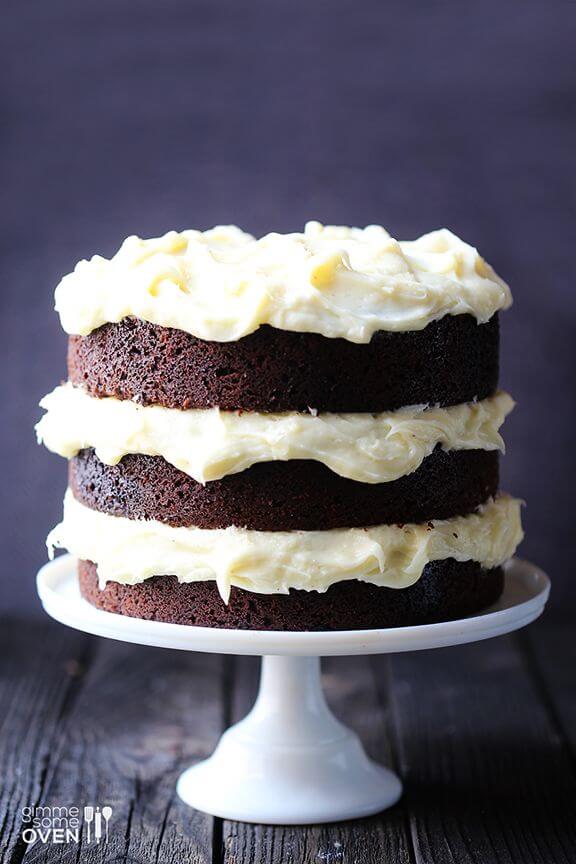 Guinness Chocolate Cake with Cream Cheese Frosting | Gimme Some Oven